Philip Berryman Photography
The Basics
Can we add a second shooter
Do you travel
Do you do destination weddings
Are prints/books included
Are digital copies included
---
Style of photography:
Reportage, Artistic, Journalistic
Standard rate includes:
I'm flexible
Where are you based?
London
What forms of payment do you accept?
Cheque, Cash, Bank Transfer
About
I cover weddings, parties and social events for stylish, discerning clients who appreciate photography, art and fashion. I believe in capturing the day from start to finish and hope to engage creatively with all I encounter.
Thank you for taking the time to look at my profile. With a career spanning twenty four years my artistic work has taken me around the world, photographing people and places for discerning clients including British and Spanish Vogue, numerous other international magazines, celebrities and the royal family. I have always had a very high regard for the currency of images and the power of the photograph to move you. Wedding photography puts me in privileged position to capture unique moments. It is both a great responsibility and privilege to photograph such moments.I have photographed destination weddings in countries such as Fiji, Zimbabwe, Corsica, Thailand, Tuscany.

I cover weddings, parties and social events for clients who appreciate photography, art and fashion. I believe in capturing the day from start to finish and hope to engage creatively with all I encounter whether it's the ushers lunch, the bridal preparation, the décor shots and of course the ceremony right through to the party and the bride and groom leaving. I feel every element of the day contributes to the telling of a story, the description of a journey and should be recorded.
Continually inspired by life experiences and a visually exciting world around me I produce beautiful images that last and capture emotion and stimulate the viewer. I continue to explore and visually document the world through my photography capturing celebrations, people and places in a vibrant, beautiful and elegant style.
Find Us
Reviews

9
Leave feedback

Grace McCahery
My husband and I used Philip for our intimate family wedding at Chelsea Registry Office in May 2018. From our first conversation, Philip really took the time to understand exactly how we wanted the pictures to look and feel and fully committed to our vision for the day. Before the event, we had several long conversations about the groups and Philip really took the time to understand who was attending the event, which shots were really important to us and even memorising our families' names! The day itself went very smoothly. Philip arrived ahead of schedule and connected easily with my family whilst I was having hair and make-up done. The rest of the day was a dream. We had some posed shots but otherwise Philip was very discrete and you wouldn't have known he was there. We had thought long and hard about having a photographer for our wedding in London. However, from the first click of Philip's shutter, I knew we had made the right decision. Philip sent the photos to us really promptly and they are now proudly displayed in our house and our families' house. They are memories we will have forever and we thank Philip so much for capturing them beautifully.


Jonty and Suzy
We were so pleased that we chose to work with Philip as our wedding photographer. We were married in October at Holy Trinity Church Seer Green, with the reception afterwards at Beaconsfield Golf Club. He captured the atmosphere of the day perfectly, and we were absolutely delighted with the final wedding album. As well being a great photographer, Philip's personality really fitted into our day well, it was clear that he had lots of experience, which allowed us to completely relax and enjoy the day without having to worry about where we needed to be and who needed to be in the various photos.
Philip had a great rapport going with both families during the more formal photos, and caught the vibe of the later part of the evening perfectly too. Some of the party shots were absolutely fantastic. We got on really well with Philip throughout the planning process, and on the day itself it all went like clockwork. All in all we would highly recommend Philip, he was a lot of fun to work with and did a fantastic job for us – thank you Philip! Jonty & Suzy.

Valerie Berryman-Bousquet
Philip followed us all the way to Corsica for taking the pictures of our wedding day. During the day we had three venues and Philip was present for all of them. He was able to be discreet but also when needed managed to gather people in groups using his professionalism and great sense of humour to make people listened to him! Never that easy when people are enjoying themselves chatting, eating, and dancing... We were so pleased with how the day went! Back home we received the pictures and this was another memorable day. The pictures made us cry, they were so beautiful and telling the story of an amazing unforgettable day. We loved them, they were perfect! In every single picture there is an emotion, the colours are stunning and Philip has managed to capture the moment perfectly. We highly recommend Philip, as we felt very lucky to have such a talented photographer on our wedding day.

Stacey Heselwood
My husband and I had the absolute pleasure of having Philip attend our wedding in Fiji.  We were honoured to have him celebrate the day with us as our wedding photographer. I struggle to express the words to describe Philip's presence on the day and ability to capture candid heartfelt moments. We were so excited to see the end product and were elated with the result. They are everything Philip is as a photographer - warm, elegant and very genuine. On the wedding day Philip blended seamlessly with the celebrations; he put people at ease and managed to capture this. Philip is also fantastic with working with children, who appear to adore him.  So many of our guests display the pictures Philip has taken of their children in their homes. Philip was extremely professional and organised and I could not recommend him more. The standard of his work is unsurpassed.


Fredi Meier
Philip was our wedding photographer for our wedding at the Windsor Hotel in Bangkok, Thailand. He was helpful and attentive from the get go, reassuring on the day, always available and perhaps most importantly provided us with a beautiful collection of photographs to remember our special day with. He was our first choice, and there were other photographers who perhaps were at a slightly lower cost but the quality of service and product did not seem anywhere close to that what he has offered. Philip's knowledge of basic Thai language helped immensely and certainly created some laughter and helped guests relax and enjoy the experience more. I would absolutely 100% recommend him to anyone else looking for a great and personable photographer for their wedding or any other special occasion. Thanks again to Philip!

Nicole and Andrew
My husband and I got married in August 2017 in Hampshire and after searching for the perfect photographer, we finally found Philip. We looked through his portfolio and knew right away that he was just what we were looking for. He was a pleasure to work with- highly professional, great fun and very talented. If you are looking for a fantastic photographer with the above attributes and excellent communication throughout the whole process, then this is your man. Thank you again for giving us such wonderful memories to look back on.


James Higgs
We so enjoyed working with Philip to capture our wedding day. We worked together closely on ideas of where the shots would be taken of just Vivienne and myself, as well as locations in the Royal Society of Arts for family groups.  Philip moved effortlessly around the party taking candid shots of our guests throughout the evening, capturing the joy and fun of the celebration. We chose black and white portraits of us, and colour for the balance. The results were fantastic in all areas of the photography from interior and décor shots, portraits and all candid images of our guests and family. Philip has a great professional manner and takes time to get to know you and your needs. We would highly recommend him for any wedding or celebration.


Joseph
My wife and I were married in August 2016 at a beautiful country house in the British Midlands. A friend recommended Philip and we were very impressed with the quality of his work that we were shown; I'm delighted to say that we couldn't have made a better choice! Philip was the consummate professional from the outset, clearly very experienced in his trade and knowing exactly how to get the very best from us with the minimum of fuss on one of the happiest-yet-busiest-and-stressed days of our lives. His wealth of experience and expertise particularly shone through in the fabulous couples portraits that he took; he was so kind-mannered and endearing throughout that we hardly even knew we were in the middle of a photo-shoot, it all just felt so natural and we had tremendous fun doing it! There is so much riding on that big day and you only get one chance to get the perfect pictures so the choice of photographer really is a big deal; we are so thankful we chose Philip and grateful to him for capturing our happiest day so perfectly - thank you Philip!

Joanne
I met Philip many years ago when he was taking society photos for Vogue. He became a great friend and I asked him to take my wedding photographs when my husband and got married in Scotland. It was lovely to have him with us for that special occasion, as there are so many other things to worry about. I knew that the photography was in safe hands. He has the most extraordinary talent, socially and as a photographer and the ability to make people totally relax in front of the camera. This results in incredibly natural event reportage, portraits and images that truly capture the moment. Can't recommend him enough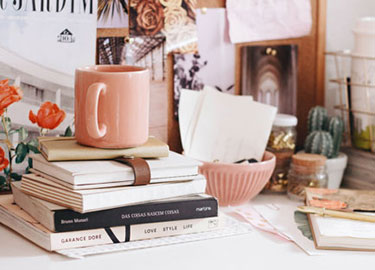 Your free account will also enable you to:

Easily manage and securely book your suppliers

Stay on top of wedding planning with our intuitive checklist

Keep an eye on spend with our budget tracker

Create and track your wedding guestlist

Plan your wedding on the go with our mobile app, downloadable via the App Store or Google Play
Thanks for your enquiry! You'll hear back shortly.
Couples interested in Philip Berryman Photography also sent enquiries to the suppliers below too. You can simply send the same enquiry to them in one click.
Big Day Productions
?

Big Day Productions provides Affordable, Professional Wedding Photogra...
Terry Li Photography
?

YPWP Top 10 2016 - 2019 London based fine art (digital & medium forma...
motiejus
?

My name is Motiejus and I'm destination wedding photographer wor...
Big Day Productions
?

Big Day Productions provides Affordable, Professional Wedding Photogra...
Terry Li Photography
?

YPWP Top 10 2016 - 2019 London based fine art (digital & medium forma...
motiejus
?

My name is Motiejus and I'm destination wedding photographer wor...
Are you sure?
If you don't ask, you'll never know...
Continue to chat
Leave
Is this supplier not for you?
Explore other suppliers.
Philip Berryman Photography
Sign up to our free planning tools today to save suppliers