Emma-Jane Photography
The Basics
Do you include an engagement shoot
Can we add a second shooter
Do you travel
Do you do destination weddings
Are prints/books included
Are digital copies included
---
Style of photography:
Traditional, Reportage, Artistic, Journalistic
Standard rate includes:
Preparations to first dance
Where are you based?
London
What forms of payment do you accept?
Cash, Bank Transfer
About
Creative, fashionable wedding photography: Packages start from £850 and can also be personally tailored. Emma-Jane Photography specialises in documentary storytelling wedding photography. Emma-Jane creates dream like imagery that you can really look back upon.
Emma-Jane offers UK and destination wedding photography

Emma-Jane Photography specialises in documentary storytelling wedding photography, but not just any photography... she creates dream like imagery that you can really look back upon. Based in London wedding photography can be provided from 6 hours to 12 hours. Whether your wedding takes place at a UK destination including London and Devon, or international locations, beautiful dreamlike pictures, including engagement images, save the date shoots through to post wedding and trash the dress days, can all be provided.

Emma-Jane's Photography style is fresh and relaxed and keeps things simple, with one main objective, to tell your story as it unfolds and to leave you with amazing memories from your day. Take your time to look through some of the images and wedding stories that have been told. Emma-Jane would love to hear from you about your wedding plans and how you can work together to capture your own love story.

Having covered destination weddings in Malta, Atlanta, Italy, Santorini and Qatar I love to travel! Destination weddings do not need to be expensive so feel free to pop me an email. I only add on minimal expenses keeping your costs down.
Find Us
Inspiration by Emma-Jane Photography
Reviews

18
Leave feedback

Hayley & Lee Teale
Oh My God! The album is amazing, we cannot thank you enough Emma. It brought me to happy tears and let us relive our day all over again. We have had so many compliments and all thanks to you. You have a truely amazing talent - dont ever give it up. We wish you the best of luck for the future, thank you again

Catherine
I just wanted to thank you again for how amazing you were on the day, thanks again as you were amazing on the day. Just perfect and so supportive.

Louise and Paul
Thanks so much for yesterday we both appreciated both your professionalism and friendliness to put us at ease. Especially your patience with me not being able walk much and could not stand for long.
Thanks so much again and we look forward to seeing what we know will be amazing photos.

Abi Evans
I just wanted to email and say Tracy and Geoff have shown me a couple pics from their wedding and they look amazing! I can't wait for you to photograph ours!
Thanks Abi x

Emily
Emma was so professional before our wedding and throughout the day. She is very easy to get along with and fits in with your day. We wanted traditional, fun and natural shots which she very cleverly delivered. She is not afraid to try new things and be incredibly creative! Emma has a real talent for creating photos from things that catch her eye! Amazing wedding photographer! We booked Emma Jane because as soon as I spoke to her I knew we would get along, she was very professional and her photos were so creative.

Michelle
From the very first email to receipt of the final images Emma has been amazing and we would most definitely use her again. When we first met Emma we knew we wanted her to capture our special day. It was her creativity that really shone through for us. Everyone at the wedding was complementing how great she was. She was patient (and we all know how stressful group shots can be), courteous, punctual and her quality of work was just exceptional.

Sian
This was an excellent package for what we wanted. Great communication from start to finish and lovely presentation of final products and photos. Emma arrived on time and just proceeded to photograph what was specified. Due to the weather I felt it was not an easy day to shoot, along with my partner not liking his photo taken. The result was brilliant photos that we are really pleased with. Very pleased with the whole experience from start to finish. Leading up to the wedding Emma was very good at keeping in touch and it was her quirky but professional nature that made us choose her. When we first received our finished images I nearly cried. The box was engraved with our names and the USB stick was also engraved. It's the little things that make the experience extra special. I'm so happy I found her because she has captured the best moments of my life and I will never forget it.

Sarah
Amazing photographer! Lovely woman! So pleased we pick Emma for our wedding. Very helpful on the phone and happy to answer any problem via email

Gosia
Emma-Jane has been a pleasure to work with. She is very flexible and easy to get on with, which makes a huge difference when prepping for your wedding and during the actual day. Her photographs came out brilliantly which brings back so many wonderful memories everytime we look at them.

Nicholas Hill
We were very impressed with her work and professionalism. She was friendly and put us both at ease on the day. Our guests have also echoed these same comments to us about her. She has been very helpful throughout the whole process.

Kim
Emma-Jane's work ethics is fantastic. Flexible, personable and easy to deal with. Her quality of work is also great.

Jonathan Hart
Emma is an incredibly friendly individual and really listened to our desires for our day. She was very helpful in the run up to the day providing advice on prepraring (e.g. for weather) and helping to alleviate our worries. On the day she was inconspicuous amongst the guests but managed to get a selection of great photos capturing the spirit of the day. She was especially good with my wife and I who are not photogenic as she guided us in how to position ourselves to the best effect

Joy Smith
Emma is a very professional lady and through the whole process made us feel at ease.Emma's ideas regarding where photos were taken, our positioning and her angles made us totally trust in her abilities to give us the wedding photos we desired.She has always been contactable by email and telephone, responding to any queries we had, big or small, almost immediately. With all the stress that can come with organising some aspects of a wedding - Emma made sure that the photography wasn't one of them

Maddie
Emma Jane was professional yet friendly and helpful throughout the whole process. She communicated well and was great value for money with what she provided. Emma was flexible and could tailor her services to work for us and to create photographs in the style which we liked whilst also adding some of her own creativity. On the day Emma was fun and made everyone feel relaxed. The finished photographs were stunning - we were delighted with so many beautiful shots and received so many compliments. Her website displayed a good selection of weddings, allowing us to make a good judgment on the style of her photos and if she was right for us. Her previous testimonials were always very positive. As well as this, it was clear that Emma had previous experience in the fashion photography business, with another very professional and well laid out website to match her wedding equivalent. As a bride, I wanted to feel beautiful, and having knowledge of Emma's fashion experience gave me comfort in that she may well have extra tricks up her sleeve to make me look that extra special (that sounds vein - but it's true!!). All of these reasons combined made us have full confidence in Emma and to send her that initial email - and from her first cheery and welcoming reply, there were absolutely no regrets.

Sophie
We were really pleased with Emma's photography, she got lots of images from the day and we absolutely loved them!

Andrew Riley
was really keen that the photos of our wedding were not run of the mill and wanted to avoid the usual stock wedding shots. Throughout the whole process Emma helped us find our own style and create something that was really unique to us and produced photos that are more than just visual representations of the day. We now have snapshots of special, funny and genuine moments from our special day. The images she helped us create are really individual and look bloody great too!

Laura Brookes
Emma-Jane is very professional, artistic, has great vision and communicates well to understand your requirements. She ensures a pre-wedding brief takes place to run through the timings, understand the photos required and learn who will be involved in the process. She has captured our wedding day in the greatest light and we are extremely happy with the service and photographs we received. I would recommend her services

Louise & Steve
Emma these are amazing! I have been sat in tears looking through them! Steve is away on his stag do so will wait until he gets back to decide on our favourites....it will be really difficult! Thank you so much for these!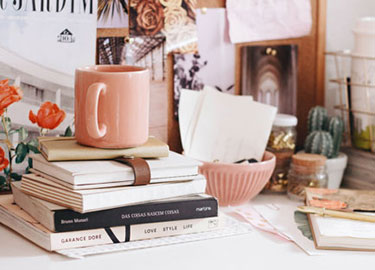 Your free account will also enable you to:

Easily manage and securely book your suppliers

Stay on top of wedding planning with our intuitive checklist

Keep an eye on spend with our budget tracker

Create and track your wedding guestlist

Plan your wedding on the go with our mobile app, downloadable via the App Store or Google Play
Thanks for your enquiry! You'll hear back shortly.
Couples interested in Emma-Jane Photography also sent enquiries to the suppliers below too. You can simply send the same enquiry to them in one click.
Big Day Productions
18

Big Day Productions provides Affordable, Professional Wedding Photogra...
Victoria Green Photography
18

Hello, I'm Victoria and I offer natural storytelling photography - cap...
Lindsay McConville Photography
18

Natural, fun, honest Wedding Photography, telling the Real Story of yo...
Big Day Productions
18

Big Day Productions provides Affordable, Professional Wedding Photogra...
Victoria Green Photography
18

Hello, I'm Victoria and I offer natural storytelling photography - cap...
Lindsay McConville Photography
18

Natural, fun, honest Wedding Photography, telling the Real Story of yo...
Are you sure?
If you don't ask, you'll never know...
Continue to chat
Leave
Is this supplier not for you?
Explore other suppliers.
Sign up to our free planning tools today to save suppliers