Morgan James Photography
The Basics
Do you include an engagement shoot
Can we add a second shooter
Do you travel
Do you do destination weddings
Are prints/books included
Are digital copies included
---
Style of photography:
Traditional, Reportage, Journalistic
Standard rate includes:
Preparations to first dance
Where are you based?
Cardiff
What forms of payment do you accept?
Cash, Credit Card, Bank Transfer, PayPal, Other
Videos
About
Okay you are only going to want to choose me if, like me you're a little bit crazy, a little bit out there and a lot of fun. I'm not one of those photographers that just stands there and takes photos. Check out my testimonials on www.morganjamesphoto.co.uk from actual couples on my website.
I guarantee you fun, laughter and fantastic imagery. Now for the serious stuff.
Morgan James Photography is a national award winning photography company based in Cardiff. We will cover your wedding all day with 2 photographers (one of them being me). I am fully insured and we provide bespoke and all inclusive packages which includes lots of time, engagement shoots, prints, an album, usb, online ordering, online proofing and a host of whole other options. Oh and we also work with a kickass videographer who we are happy to recommend to you . If you like what you read, drop me a line. If not. I'm probably not the photographer for you. Either way have a wonderful wedding. It's the best day of your life and we have a damn fine time capturing it too!

Love peace and Cwtches
Pete
Find Us
Reviews

30
Leave feedback

Ceri Bracegirdle
Hi Peter

Just wanted to email you about the photos you took at our recent wedding. When we were looking for a photographer we didn't really have a clue what to look for as the amount of people offering this service is immense. All we knew is that we wanted someone amazing to capture our special day and who would take photos that we could look at for the rest of our lives to relive the special day! You were recommended to me by a friend but we did our research, looking at lots of photographers websites; the photos they had taken and their packages. You stood out from the rest simply by the photos on your website and when we talked on the phone I knew instantly it had to be you taking our photos as you were chatty, friendly and instantly put me at ease.

Im not a big fan of having my photo taken and was really worried about posing and having photos which looked staged. My fears were quickly put to one side when we had our pre-wedding shoot at Southerndown and you took the most incredible photo of us above the beach which looked so natural but also breath taking at the same time. This became our signing frame at the wedding and what a fabulous idea that was...a beautiful photo of the two of us with messages from all the people we love!

On the wedding day you and Mark were outstanding. Despite being in a room full of women, bustling around trying to get ready in a small space, you were able to take fabulous photos of the whole process and when you sent me the photos after the wedding it's like they tell a story of my last few hours before becoming a Mrs. You managed to capture the look on my Mum and Bridesmaids faces as I got into my dress which is wonderful to look back on. Mark took wonderful photos of Peter, his parents and the best men getting ready too and it's lovely to see what he was getting up to before we met at the altar.

The rest of the wedding was a dream. You managed to capture all of the photos we wanted without being pushy or taking up too much of the day. Your idea of getting guests to write messages on whiteboards and hold them up for us to read was inspired. You were able to make everyone feel comfortable and got in with the banter and had a laugh with the guests. Everyone commented on what a character you are!

The photos we have received so far have exceeded my expectations. I can't believe the moments you have been able to capture. I haven't been able to stop looking at the pics and they have literally taken my breath away. In particular, in one photo, you appear to have captured how me and Pete feel about each other and what our wedding day meant to us and I can't thank you enough for that! There is no doubt that I would thoroughly recommend you to everyone! If we ever need any photography in the future we would have no hesitation calling you.

Thank you again...I can't wait to keep reliving our special day over and over when looking at your photos.

Ceri and Peter B

Jennifer Moore
Peter has such an amazing talent for capturing 'moments' which is exactly what we wanted on our wedding day. It's not the formal photos that remind you how great your day was - it's the natural fun and excitement that is so important. Peter's ability to not miss a moment is fantastic, and his energy and passion comes across in each photo. We were also lucky enough to have the pleasure of Vance as well as Peter on our wedding day, they both are a great team and we didn't stop laughing from start to finish. We couldn't recommend Peter more! Thank you for all of your hard work.

Lauren Djordjevitch & Adam Djordjevitch
We were so glad when we saw the proofs of our wedding - they were everything we had asked for and more!

The whole day we both felt at ease as Pete was just so fantastic. He ensured that the picture styles we requested prior to the wedding were done. He was friendly and professional - and many guests commented on how lovely he was throughout the day!

So many people have already commented on how beautiful our pictures are! We can't wait for our album to be ready so we can show it off! Thank you so much Pete for everything - would recommend his services without hesitation!

Richard & Rachel Pring
Peter was amazing on our wedding day!! He captured some amazing photos of us and our family!
Both families loved him, and we are still told how brilliant he was, especially with the children! The shots captured, were truly beautiful!
We couldn't be happier with that was captured!
Thank you so much!!

Shona Towens
Peter was a fantastic photographer on our wedding day.
He captured the true essence of the day with the most beautiful pictures. Nothing was too much trouble and he put everyone at ease. Would highly recommend him for his natural, unobtrusive shots, we will be using him again for family pictures etc.

Rhys and Claire
This man was born to be a photographer and make people happy. He added something to our wedding day that I honestly don't think any other photographer could have done. His energy and enthusiasm were outstanding. He wasn't just our photographer but our friend that day. He went beyond his job by supporting us and the venue to make sure the day went smoothly, including cleaning confetti so we could have that special shot. I truly don't know what we would have done without him. The photos he took of the day captured the moments perfectly. Everyone felt at ease with him behind the camera (and in front of the camera taking selfies with the children!) and we had some great shots from the day. I would recommend him and his support (the wonderful Ndidi) to anyone and I would guarantee they would improve your special day.

Thanks Pete and Ndidi, you were both incredible.

Helen Louise Ling
We were very pleased with the photographs that Peter took on our wedding day. He was extremely attentive and professional, quickly bonded with the wedding party and made it all so effortless. I would have no hesitation in recommending Peter.

Mark and Alla Fisher
If you need a photographer to capture those once in a lifetime moments look no further !!!

Pete and Justin were professional, engaging and entertaining - they interacted with the guests perfectly arranging all the shots we requested and even captured some really magical moments we didnt expect. Our friends have told us how they were entertained and didn't feel pressured into posing - everything was so natural and easy.

The photos we received have really taken our breath away - they captured the magic of our day which we can relive time and time again.

Thanks from Mark and Alla


Alice and Andy Wilton
From our very first meeting Pete's energy and passion shone through and it was easy for us to decide he was the right person to capture our big day. From the large group shots to the photos revealing the lovely little details that would otherwise have gone unnoticed, we're extremely pleased with the quality of his work. Both Pete and his partner Vance put in an incredible number of hours, from the early morning hairdressers appointment right through to after our first dance - when he explains that he'll be present all day, he really means it! And of course this is before all his hard work afterwards. His inventiveness and keenness to try something different at the reception venue also sticks in our minds as a lovely way of relaxing us both before the formalities of the wedding breakfast. Finally, his charm and easy-going nature also meant he was a big hit with our family and friends, and must explain why we've got so many lovely shots of all the people we hold dear. We can't recommend him highly enough!!

Stacey and Patrick Murray
Excellent communication from the get go,Pete certainly made us both feel at ease straight away and the pre wedding shoot meant we got to know him a bit better before our wedding day. My husband was very worried about having his photo taken but Pete was so friendly and approachable that it felt like we had known him for years.The wedding day was fantastic and photographs were made fun and relaxing.Pete took on board some ideas I had and in the end the photographs that were produced exceeded mine and my husband's expectations.They were modern,edgy,well edited and were just really high Quality.He was able to capture the little moments and to be fair he made us look good lol! Pete used textures and the beautiful scenery to compliment us and he created truly amazing and unique images. Pete was more than a photographer as he offered my husband advice and tried to calm his nerves,after the wedding Pete has been friendly and professional and has produced a engraved USB with all our images,presented in a hand crafted box with 30 6by4in photographs. We have had lots of people complimenting our photos and I would recommend Pete and Lance for any occasion. Everyone at the wedding said how friendly the photographers were and Pete literally worked the entire day and he always had a smile on his face, clearly Pete has a true passion for photography and we are very glad we picked the right photographer to capture our big day!Thanks Stacey and Pat

Suzy and Chris Phillips
Pete you were everything that we could have hoped for on our wedding day. You captured everything and more that we asked for and your wonderful nature put us and everyone at ease the whole day. You worked tirelessly to achieve the best for us and boy was it worth it, because our photo's and album are nothing short of stunning we are delighted with them. You captured us and our wedding perfectly and I can't thank you enough for being part of our special day and giving us the most wonderful picture memories to last a lifetime. Bellissimo!

Jennifer and Jordan Moore
Peter has such an amazing talent for capturing 'moments' which is exactly what we wanted on our wedding day. It's not the formal photos that remind you how great your day was - it's the natural fun and excitement that is so important. Peter's ability to not miss a moment is fantastic, and his energy and passion comes across in each photo. We were also lucky enough to have the pleasure of Vance as well as Peter on our wedding day, they both are a great team and we didn't stop laughing from start to finish. We couldn't recommend Peter more! Thank you for all of your hard work.
Mr and Mrs Moore xx

Daf and Cath Stone
Pete was the photographer at my wedding in September, and we were so glad we chose him. Choosing a wedding photographer is always a difficult task, as there are so many options. However, having seen the quality of Pete's work we knew that he was, without a doubt, the best choice to be the man who captures all of the most important moments of our big day. He has an amazing ability to put people at ease and get people smiling, and I honestly feel that he played a key part in making the day so special and memorable for us. Wouldn't hesitate to recommend Pete, and Morgan James Photography, to anyone who is looking for a talented, high quality photography service. Thanks again Pete!

Ryan Spencer
We engaged Peter to capture some semi-informal moments when family arrived from abroad to celebrate a new addition to the family. Not much more to say than the photographs are excellent and Peter had a wonderful rapport with everyone. Made for a enjoyable experience which was very much valued by family that due to distance don't get to spend that much time together.

Greg and Cath Nicholas
We would recommend Pete to anyone! We have used Pete for 2 family shoots and have been very happy with the results. We have 2 boys under 3 who were a little nervous at first and weren't sure, but Pete's sense of fun and humour put them both totally at ease- they were both laughing at his antics and silly costumes in no time! He has lots of good props to use and plenty of ideas of things to try!

We also discovered Pete is a bit of a perfectionist who checked exactly what we wanted before the shoot and checked back in with us during and after the shoot to make sure everything was as we wanted. We plan to keep using him as the children grow up to document their changes with quality photos.

Steve Robson aka Jean Jacques Smoothie
Pete is a true professional. I'm always nervous of having my photo taken, especially for promo shots. He may me feel really comfortable and had some fantastic ideas that matched the on stage persona I've always tried to create with Jean Jacques Smoothie. His studio is fully equipped and in a great location. I would definitely recommend him to any other bands, DJs or musicians looking for some professional promo shots.

Helen
Pete did a photo shoot for us with our newborn baby when he was just three weeks old. It was very challenging as our baby wouldn't stop crying and was very difficult to keep still to photograph. We also had some ideas on what props we wanted to use which were meaningful to us.

Pete was excellent with the baby. He put us at ease and it was obvious that he had training and experience in photographing little babies. He was also very patient and you could see he was committed to getting some good pictures as he really took the time to get the perfect shot. He also really listened to, and incorporated our ideas, as well as being very creative in introducing his own ideas and props.

We ended up with some excellent pictures which we are really pleased with. We would definitely use Pete again and would be happy to use him for future family pictures. Thanks very much Pete!

Craig Edmunds
Peter was recommended to us by a friend, and wanting some shots done my family & I booked a session with him.

Peter had a great way about him, his energy & passion was compelling, and he was even able to engage those that were a little less keen and get them involved.

The end result was fantastic & we couldn't recommend him highly enough!

Thanks Peter!

Zoe Davies and Alex Harries
They say never work with Animals and Children!! So when we gave Pete this challenge he wasn't phased one bit ! We wanted a session to photograph our 5 month old twin girls Florence and Martha and Humphrey, our 2 year old chocolate Labradoodle! (With Mum and Dad thrown in the mix too!) Pete offered his expert advise on what he thought would work best for our family photos and was also open to our own ideas and suggestions.
When the day arrived Pete was simply fantastic! He came to our home which meant we didn't have to cart the family across town, a godsend when you have kids and dogs! He introduced himself to the girls and Humphs and got them used to the lights and equipment in order to relax and prepare them for the session. Pete created a really calm environment. He has such a warm approachable nature and put us all at ease even between crying tantrums, feeding and nappy changes! Pete caught some absolutely stunning, natural images of our girls. We are so very pleased and have beautiful pictures and memories to treasure forever. Thank you so much Pete you exceeded our expectations and more!

Heather Vincent
Simply Wow! Really impressed with the photographs that you have produced - especially love the photograph of the men in the Stable block and the one where Rhianwen is stood up on the veranda! Gorgeous

Peter and Christine Regan
Pete is truly great at what he does. Asking him for a family photo shoot and his ideas, planning and location were all a great factor in the final pictures.
Pete managed to get the best looking pictures with natural smiles laughs. He had a great approach with my 8 & 6 year old children. He involved them and had them laugh & smiling on and off the camera. We are over the moon with the pictures and will defiantly use Pete again every year.

Claire and Michael Hill
Pete took photographs of our son's christening. He was very professional throughout and put us and our guests at ease. We found Pete to be very organised on the day and he had already thought about the type of photos he was going to take which made it a lot easier for us, especially with the little one. As well as the organised photos, Pete also took photos of people enjoying the day which was lovely to see. The quality of the photos are really good and we are really pleased that our son' special day has been captured. We would definately recommend Pete for any type of photos and will definitely use him again in the future

Nicola and Gareth Evans
Peter covered the photography for my wedding in September.. I can only apologise its taken me so long to comment and pass on my thanks. From the moment we discussed what we wanted to Peter presenting us with our photos the service was exceptional. I can't emphasis enough if you want your wedding pics to be truly magical then look no further. He spent the whole day with us, and caught everything through the pictures. Absolutely fantastic.. X

Curon and Rachel
Peter Morgan came round our house and took some beautiful pictures of us. We were over the moon with the results. He set everything up and made us all feel at ease. He was absolutely fantastic with our young seven year old, and I would recommend him as a photographer for any occasion. Treat yourselves to some family portraits. Get in touch with him. You'll be happy you chose him.

Tony
Excellent service and top bloke

Sue lunn
Peter is an excellent photographer. He put everyone at ease with the way he interacted and got the wedding party to relax and laugh a lot. I dont like having my picture tajen at all but as mum of the bride it was something i had to do. I expected i would be highly critical but was truly blown away by peter's work. Every single picture tells a story and the colours, contrasts, angles very effective. My daughter and her husband looked outstanding together. Peter's role wasnt made easy by the weather and we had to dodge the showers but you would never know that from the pictures and peter remained calm and unflustered throughout! The only priblem now is choosing which pictures i want to order because i am so spoilt for choice. For any brides and grooms out there.....or for any special occasion....the photigrapher us a huge decision and cost. I can genuinely say pick peter and you will not be disappointed. Spot on professional, friendly and reliable service

Andrew Skinner & Philip Norman
Quite simply, Peter was fantastic from start to finish!
Communications before the day were great and Peter took time to ensure that any special requests for specific poses and pictures were noted.
On the day, he had arrived at the registrars way ahead of us and had found out about the history of the building and where everything was. During the ceremony he took many pictures that we were unaware he was taking which really captured the mood of things. So pleased he did that.
The formal pics afterwards were all taken with total efficiency and he has an amazing eye for composition and framing. At one point he had a group of us stood on a set of steps so that the group were set in a heart shape. It's a superb capture!
The pictures in the grounds of the ruins of Castle Park in Bristol are quite simply stunning as he captured the meadow flowers in the background beautifully. The pictures at the reception venue were a superb mixture of formal poses and some great avant garden pictures that capture our guests naturally. Overall, it's an 11/10 for us, would we recommend him.... hell yes! You'd be crazy to consider any one else.

Carys Edwards
We cannot thank Peter enough for our wedding photography!!!! The way that Peter works makes you feel relaxed and you can enjoy the experience too. He is amazing at seeing pictures in any situation and he really took into consideration what types of photos we wanted. We were in constant contact with Peter in the run up to the big day and nothing was too big to ask. He even put us in touch with our videographer too! Our engagement shoot gave us the chance to meet Peter and get used to being in front of the camera. He made us feel relaxed and his cheeky sense of humour made us feel comfortable and we definitely shared a few giggles. We love the fact that our wedding album is updated weekly and we look forward to seeing new photos on a Sunday - we've got the whole family involved!
We couldn't have asked for a better photographer for our perfect day! Thank you so much from the bottom of our hearts.

Holly Pernet
We were so utterly blown away by Pete's energy, attention to detail and professionalism. From first thing in the morning until last thing at night, Pete was there to capture every moment, with a massive smile on his face ! All our guests loved him and by the end of the night he was more like a friend- we didn't want him to leave! Its very clear that Pete loves what he does and his passion to get that perfect shot was second to none. We are so pleased with our decision to go with Morgan James Photography, and would recommend to everyone!
Holly & Romain

Kirstie Jones
We were really happy to have Peter and Mark photographing our big day. They both had a smile all day and made everyone super at ease. One of the most common compliments we've had from the wedding is how nice and relaxing our photographers were.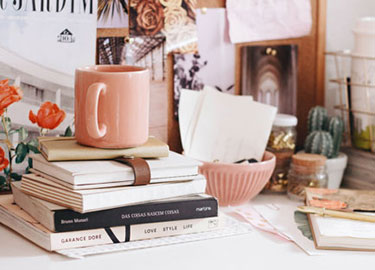 Your free account will also enable you to:

Easily manage and securely book your suppliers

Stay on top of wedding planning with our intuitive checklist

Keep an eye on spend with our budget tracker

Create and track your wedding guestlist

Plan your wedding on the go with our mobile app, downloadable via the App Store or Google Play
Thanks for your enquiry! You'll hear back shortly.
Couples interested in Morgan James Photography also sent enquiries to the suppliers below too. You can simply send the same enquiry to them in one click.
Big Day Productions
30

Big Day Productions provides Affordable, Professional Wedding Photogra...
Victoria Green Photography
30

Hello, I'm Victoria and I offer natural storytelling photography - cap...
Lindsay McConville Photography
30

Natural, fun, honest Wedding Photography, telling the Real Story of yo...
Big Day Productions
30

Big Day Productions provides Affordable, Professional Wedding Photogra...
Victoria Green Photography
30

Hello, I'm Victoria and I offer natural storytelling photography - cap...
Lindsay McConville Photography
30

Natural, fun, honest Wedding Photography, telling the Real Story of yo...
Are you sure?
If you don't ask, you'll never know...
Continue to chat
Leave
Is this supplier not for you?
Explore other suppliers.
Sign up to our free planning tools today to save suppliers