Rory Jazz Saxophone & Piano
The Basics
Can we request specific pieces/songs
Can you perform outside
Do you require food or drink
Do you travel
Do you have Public Liability Insurance
Is your equipment PAT tested (if applicable)
---
What type of entertainment do you provide?
Soloist
How long is each set?
Rory is priced per 1 allocation of 3 hours Engagement Time (start - finish), which includes a maximum 135 minutes performance time divided into sets (2 x 65 minutes / 3 x 45 minutes / 4 x 35 minutes).
Other services offered:
Other
Where are you based?
London
What forms of payment do you accept?
Bank Transfer
About
London-based saxophonist (doubling flute + vocals) / pianist with a versatile background in jazz & improvised music. Available as a solo, duo, trio, quartet or larger lineups if required.
- 4 years experience playing at events (private/corporate), weddings and parties across the UK
- 250+ strong repertoire plus original compositions covering a vast range of genres spanning Jazz, Latin, Popular and World music
- Based in London and the South-East but travels UK-wide
- Boasting over a dozen brilliant reviews from some of the UKs top venues and clients
- Flexible range of lineups to suit the event - Quintet/Quartet/Trio/Duo/Solo
- Saxophone (alto, soprano, tenor) and reeds (flute, clarinet)
- Saxophone lineups offer the choice between Jazz setup (with piano, kit) or Latin setup (with guitar, cajon)
- Piano/vocal setup available solo or with a band
- Vocals (lead/backing) in 3 languages (English, Spanish, Portuguese)
- Available with a guest vocalist (male/female) and/or brass section if required
- Excellent value for money
- Fluent improviser and able to replicate songs by ear on demand
- Special request songs learned, at short notice if required
Find Us
Reviews

42
Leave feedback

Manchester Camerata
"Rory Duffy Trio put on after show performances for Manchester Camerata at the Bridgewater Hall and at the Royal Northern College of Music respectively. I am pleased to say that both performances went successfully; Rory Duffy brought a tasteful cosmopolitan selection of Brazilian tunes and acoustic Latin, blending well-known arrangements with original compositions, which created a buzzing vibe and went down very well with our audiences, keeping them at the bar all evening! Great fun and would definitely book them for future events."

Ruth
"Please can you thank Rory and the band for me as I didn't have chance to thank them personally yesterday... They were tremendous, and several people commented on how it just added the perfect finishing touch to the day. Hindley Hall have also asked for your details and I will pass them on. They were also very impressed with the musicians."

Novotel
"Our music evening at Novotel Manchester Centre was elevated by the Rory Duffy Trio. Their talent and skill made for an entirely lovely evening for all of our guests, many of whom commented on how much they enjoyed the performance. I would highly recommend this group again as they were not only talented and played wonderful music but also displayed a high level of professionalism throughout the evening."

Proof Bar, Chorlton
"Rory Duffy Trio played for our client's open-air Brazilian carnival summer barbeque. Combining swinging samba and bossa nova with uptempo popular tunes and funky originals, they went down a treat with our guests, creating a festive atmosphere and keeping them drinking and dancing until the embers glowed. The standard of musicianship was excellent and the level of professionalism very high. A great success!"

Gallery Oldham
"Everybody enjoyed your playing at the Gallery Oldham, and we had nothing but good comments."

Clive
"I wish to thank you for your recommendation of Rory Duffy to perform with Holly (percussion & vocals) & Julian (guitar) in a Latin jazz trio for my wife's special birthday a couple of weekends ago. They were brilliant. A great musical backdrop to a very successful garden party and a real hit with all our guests. We will recommend them without hesitation. Thank you again."

Adam and Sofie
"Rory and his colleagues played at my husband's 40th birthday party. This was held on a summer evening at home for around 60 people. Having live music totally transformed the night. Rory's band created a really unique atmosphere. The music was relaxed and subtle, which meant that the conversation could flow, but so enjoyable to listen to that you didn't want it to end. I would love to have the opportunity to hear them play again and I would not hesitate to engage them for another occasion."

Buxton Arts Centre
"Rory Duffy and his jazz quartet are a fantastic group of musicians, and their music is uplifting, fun and engaging. Our audience really enjoyed their performance. Thank you for playing!"

Excel Publishing Co Ltd.
"Rory Duffy and his jazz quartet were fantastic and helped to add a bit more elegance to the evenings proceedings. They were very professional and knew exactly what suited the mood, which made my job easier and the evening was a great success. Thank you again."

Whitworth Art Gallery
"Last summer, we were delighted with the performance of saxophonist / clarinettist Rory Duffy and pianist Chris Roe exploring the music of George Gershwin. This summer, Rory Duffy enchanted the audience with his fusion of acoustic Latin with Brazilian music, jazz and soul and the arrangements were tastefully orchestrated with Julian Harris on guitar and Venezuelan percussionist James Vielma. It made for an engaging performance. We hope to have him back again soon!"

BPP Law School
"Thanks again for last night, you were both fantastic and I'll definitely recommend you for any future events!"

Amy
"Your guys were phenomenal! ... The swing band was amazing during dinner. Everyone complimented us on the swing band and Rory did a great job coordinating it so please pass my thanks on to the group."

Gaucho, Canary Wharf
"We thought that they were great and it went down really well with the guests!"

Winter Gardens
"We loved the music and were so impressed, so well done on doing a great job!"

Private Client
"Thanks for an excellent band. If we organise any further events and need a band I will be looking to you again."

Blackjack Promotions & Liverpool Airport with Salsa Direct
"Thanks for booking the Rory Duffy Jazz Quartet, I have used them on 3 separate occasions and every time they have performed brilliantly! The buzz they have created in the airport has been fantastic and the quality of their performance have drawn in considerably large audiences. They have been hugely adaptable which was evident to see when they performed jazz style Christmas carols! I will definitely be booking them again this year."

Hayley
"The band members were very professional and were happy to cater to our entertainment needs. Above all, the music was exceptional and our guests loved it!"

Anne
"The trio was great. Thank you so much!"

Emma
"I just wanted to let you know the band were brilliant last night."

Sharon
"Words cannot describe how thrilling it was to walk into the reception, hear music, turn round and see you play. You created a truly magical atmosphere. When the band came on later, everyone got up to dance. And it was not a straightforward gig. The band went that extra mile - not only in the planning and preparation stages, scheduling an order of ceremonies that would cater for our precise needs and requirements - but also on the day itself. When my DJ vocalist fell through at the last minute, the band were only too happy to step in, playing my MP3 cues through their sound system and even learning our first dance wedding request on the spur of the moment! The band were also kind enough to play extra time, and I was really pleased with their adaptability and flexibility in response to the fluctuating nature of the event. They ensured that my wedding was a real party. The band itself was a joy to behold, and everyone was delighted with your music. I sincerely hope that we can work with you again in future. Thank you!"

Haleh
"Many thanks for a great service and great music."

Marion, Deutsche Börse Group
"It was a pleasure to meet you, and I really liked the band, the music, sound and vocals were perfect. I hope to see you in the future."

Stefano, Deutsche Börse Group
"Hi Rory, I want to thank you and your band for playing at our Summer Party. We all appreciated really a lot your performance! Best regards, Stefano."

Davina Clarke
"Just wanted to say thank you so very much for yesterday. You completely made the party. It was such a pleasure to have you there as part of the day. Everyone adored the music including me. Thank you again."

Charles
"Just a quick note to say thank you for such a wonderful job yesterday. Everyone absolutely loved the music and it created the perfect ambience. You are v talented as I'm sure you know, and although you probably don't love playing at people's houses, we will definitely use you again in the future!"

Rachel Barnes, Rubicon Bar
"Thanks for last night, It was great!"

Golly
"We have just come back from holiday and I kept meaning to message you! Just wanted to say thank you so much for everything on our engagement night, everyone enjoyed the music very much and it really made our night so special. We will definitely pass your details to friends in the future!"

Paul Leeks
"The Rory Duffy Jazz Trio provided an ideal backdrop to our charity drinks reception. The choice of music was perfect for the occasion and enjoyed by all our guests." Paul Leeks, Director Glasgows Events, Florence Nightingale Foundation Charity Gala Event, London, February 2014

Nesta / FutureFest London, July 2014
"Rory's Bossa Nova Trio added a wonderful, tasteful musical presence to our staff summer party. Their musicianship was top notch, they were professional all the way through and I would gladly book them again for a future event." - Nesta / FutureFest London, July 2014

Malcolm
"Rory played solo saxophone at our event, his performance was top class, choice of music just right for the occasion, the solo saxophone perfectly complemented our event which was an afternoon vintage garden party. In addition Rory is a thoroughly good guy and top company." - Malcolm, Huntingdon, July 2014

Haidee & Roly
"The music was great. It really made the day." Haidee & Roly, August 2014

Sharon Poole
"Rory was great – and everything went very well." Sharon, Athena Meetings & Events, Wilmslow, September 2014

Stephen & Joanne
"Hi Rory. Your contribution to today's Cocktail Party was outstanding and memorable. We loved your playing and choice of music. We hope we will have another opportunity to hear you... Please send us details... With best wishes" Stephen & Joanne, Stanmore, Middlesex, October 2014

Kayleigh
"Thanks for yesterday Rory. The music was fantastic and the day ran perfectly. Everyone loved the music and it created the perfect atmosphere. Thank you so much for all your support." Kayleigh, West Drayton, Middlesex, October 2014

Mai
"Hi Rory, it was a pleasure having you... Think you were a hit ;-)" Mai, London, November 2014

Androulla
"I have been meaning to email to let you know how great my do was and Rory made it extra special. Hearing him play was such a surprise for my guests they all loved his music... Rory Duffy was the icing on the cake for my 40th birthday celebrations. We had afternoon tea at Fanhams Hall Hotel with Rory playing the saxophone as my guests entered the venue and and throughout the afternoon while we ate our afternoon tea. I asked Rory for Christmas music and jazz to go with my birthday celebrations as it was three days before Christmas and he played amazingly. All my guests were so impressed with Rory's set of lungs as he played for hours. Rory made the atmosphere amazing and I would definitely recommend him. My friend has recently enquired about Rory for another do. Again thank you Rory for making my day extra special." Androulla, Herfordshire, December 2014

Alex & Emma
"We were very pleased that we hired Rory. We were particularly impressed with communication before the day and it was great to speak to him. He was very friendly, approachable and accommodating. On the day, his performance was soulful and classy and he very closely followed our song preferences. We would thoroughly recommend Rory."Alex & Emma, Winchester December 2014

Lenka
"Great event. We loved the music and Rory was completely professional and helpful right from the initial planning to the performance. We loved that he could play both sax & flute, that was very nice contrast. Our guests loved the performance and enjoyed the ambience. Many thanks from our guests and Team." Lenka, The Bell In, Godstone, Surrey, February 2015

Christina, Surrey, July 2015
"I was meaning to contact you and say how wonderful it was to have you. Hope to see you soon and thank you so much for adding your wonderful vibe to our event and making it all a very special experience."

Garry & Penny
"Rory (alto sax and flute), Lilli (keyboards) and Will (bass guitar) created the perfect Jazz Trio for our family anniversary party. Before the event we were able to discuss the music and tailor it perfectly for the day. They had some great ideas to make it special and included many of selected favourite songs. They are obviously talented musicians, they looked great and played with a relaxed style in keeping with the occasion!"

Natalie
"I want to express our thanks to Rory and the lads for jazzing up everyone's Sunday afternoon. Everyone wanted to know more about the group and and I will certainly be in touch again if we hold another special event. The mixture of music was superb and the whole atmosphere was just as we had hoped. Please pass on our thanks and very best wishes to all four of the group members."

Angela
"The trio did a great job!" Angela, London (Chiswick)
Get pricing and availability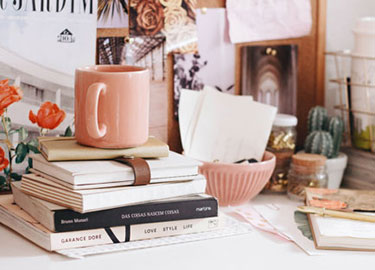 Your free account will also enable you to:

Easily manage and securely book your suppliers

Stay on top of wedding planning with our intuitive checklist

Keep an eye on spend with our budget tracker

Create and track your wedding guestlist

Plan your wedding on the go with our mobile app, downloadable via the App Store or Google Play
Thanks for your enquiry! You'll hear back shortly.
Couples interested in Rory Jazz Saxophone & Piano also sent enquiries to the suppliers below too. You can simply send the same enquiry to them in one click.
Harriet Adie - Harpist
42

Award-winning harpist Harriet is in high demand for weddings and funct...
Live Music Quotes
42

Live Music Quotes is the place to find quality musicians and DJs for y...
Musicians Inc.
42

Musicians Inc is an exclusive music and entertainment agency specialis...
Harriet Adie - Harpist
42

Award-winning harpist Harriet is in high demand for weddings and funct...
Live Music Quotes
42

Live Music Quotes is the place to find quality musicians and DJs for y...
Musicians Inc.
42

Musicians Inc is an exclusive music and entertainment agency specialis...
Are you sure?
If you don't ask, you'll never know...
Continue to chat
Leave
Is this supplier not for you?
Explore other suppliers.
Rory Jazz Saxophone & Piano
Sign up to our free planning tools today to save suppliers