Fiesta Latina
The Basics
Can we request specific pieces/songs
Can you perform outside
Do you require food or drink
Do you have Public Liability Insurance
Is your equipment PAT tested (if applicable)
---
What type of entertainment do you provide?
Group, Band
How long is each set?
A maximum 120 minutes performance time divided into sets (2 x 60 minutes / 3 x 40 minutes / 4 x 30 minutes).
Where are you based?
Greater London
What forms of payment do you accept?
Bank Transfer
Audio
About
Fiesta Latina recreates the sizzling, scorching sounds of Latin America and the Caribbean with an uplifting sound which is inspiring and unifying, mixing salsa with other influences to bring you a fresh, funky and instant Latin house party experience.
With its compact 2–4 piece line-up of vocals, piano, percussion and trumpet, Fiesta Latina distils a vibrant + stylish mix of salsa, funk, soul and samba, from Cuban classics and laid back Brazilian beats right through to the present day.

Fiesta Latina is the smaller sister act and "instant coffee" alternative to the filtered coffee beans of its big brother Diáspora, each of the musicians taking the lead with their respective elements – the rhythms of the percussion, the harmonies of the piano, the melodies of the trumpet and the lyrics of the vocals – creating an explosive spark of musical interplay, with an emphasis on live dynamic interaction.

Fiesta Latina is based in London, but performs regularly around the UK, and even offers discounts with Manchester and Bristol-based line-ups for discounted engagements in North England and Scotland, and South West England and Wales.
Find Us
Reviews

22
Leave feedback

Rachel Barnes
"Thanks for last night, It was great!"

Buenos Aires Restaurant & Steakhouse, London
"We enjoyed your performances."

Be At One, Reading
"I would like to say thank you for being a part of our birthday celebrations and really enjoyed your music. You provided great music that filled our venue with a smooth Latin vibe. I would happily recommend you in the future. Thank you so much for your performance and professionalism." ☆☆☆☆☆

Guy Swindell
"I thought their music was above average, and their attitude was more than helpful."

Cai Andersson
"Fiesta Latina were a joy to have perform for our South American Gourmet Evening. They were friendly, professional and most importantly great musicians." ☆☆☆☆☆

Frankie
"Our opening nights went smoothly with the great welcoming sounds of Fiesta Latina Live Latin Trio. They were professional and really kept that relaxed vibe going through the events. Great band to start the night off if you want something a bit more quirky but still accessible." ☆☆☆☆☆

Kristiane
"Fiesta Latina are the perfect function band for a relaxed Latin vibe. They have a great mixture of well and lesser known songs to create the perfect atmosphere for any event. Brilliant to work with, thanks guys!" ☆☆☆☆☆

Angela
"Fiesta Latina delivered a lively and energetic set at the King's Head. Blending laid back Bossa Nova with upbeat salsa and popular songs, perfect for a seasonal summer's day barbecue, their music was enjoyed by all of our customers." ☆☆☆☆☆

The Lion & Unicorn, London (Kentish Town)
"Thanks for your performance, you guys were great... We had Fiesta Latina performing at the Lion & Unicorn recently and the music that they provided was perfect for a Saturday afternoon! The staff were dancing and the customers were impressed with the energy they created. Thanks for the fun & great atmosphere, we definitely would like to see you guys again. Love from The Lions & Unicorns." ☆☆☆☆☆

The Duke's Head, London (Putney)
"WOW! What a fantastic night. You guys created such a great atmosphere and our customers loved it! The music was so uplifting and fun, it actually felt like I was in Cuba." ☆☆☆☆☆

The Northcote, London (Clapham Junction)
"Fiesta Latina put on a beautiful performance for us at The Northcote. They delivered a versatile set ranging from relaxing tunes to upbeat lively tunes. Keys, percussion & vocals, all spectacular. They did an amazing job of reading the crowd and creating the perfect energy for the pub. We have never had so many people dancing! I highly recommend Fiesta Latina." ☆☆☆☆☆

The Berkeley Bar & Grill, Plymouth
"Thank you very much for playing for us this evening. It was a great atmosphere and thoroughly enjoyed by staff & customers alike. We would very much like you to return if at all possible... all in all, a great experience. Thank you to everyone. Team Berkley." ☆☆☆☆☆

The Crown, Egham, Surrey
"Many thanks to the guys and girl in Fiesta Latina. This was something we have never done before and would really like to do again. We had them play outside in our garden and the vibe was excellent. Many customers said we should do this as a regular thing and the mood was excellent. The lady singer had a beautiful voice and the guys backed her up with super energy. We would love to have the guys back in the future. Many thanks, Mat Sander (Manager)." ☆☆☆☆☆

Melia White House Hotel, London (Regent's Park)
"We had Fiesta Latina at one of our Terrace parties... Fiesta Latina put on a great show and our guests definitely enjoyed the night. They created a warm and lively atmosphere and we were really impressed with their repertoire, they sang in English and Spanish. The feedback from our guests was also very positive Karla Pearce – Marketing and PR Manager." ☆☆☆☆☆

The Coat & Badge, London (Putney)
"The atmosphere created was amazing! The regulars were a bit rowdy but absolutely loved the atmosphere! People were up dancing + singing (and playing piano!) Really happy with the music + vibe! Thank you guys all so much! Incredible night! Kerri xxx" ☆☆☆☆☆

Adam Hartnell
"Fantastic band! So much energy, incredible backing and vocals. Not only providing a Cuban atmosphere, but also providing a contemporary fusion of popular and Cuban music to accommodate for the entire audience. Would hire again any day! Adam Hartnell." ☆☆☆☆☆

Ziggy
"Fiesta Latina - Easy to communicate, delivering an excellent service. Music and atmosphere great. Thank you guys! Ziggy" ☆☆☆☆☆

Ronnie Banks
"Fiesta Latina were an ultra cool sounding band with unmistakeable vibe and unique sound. They were the perfect choice for our courtyard and really put you in a summer fiesta mood. Highly recommended. Ronnie Banks, Operational Manager." ☆☆☆☆☆

The Dog & Fox, London (Wimbledon)
"The Dog & Fox in Wimbledon Village hosted Fiesta Latina on the evening of 6th September as part of our Havana Club promotion. The band were reliable, arrived on time prepared and started as agreed. The guests enjoyed the new tropical vibe the band brought. Many thanks & best wishes, Marta, Sales & Marketing Manager." ☆☆☆☆☆

Mandy
"What can I say? The band were incredible! We loved them and we have not stopped talking about them since. So talented and they added the 'cherry on the top' of a wonderful birthday celebration! Could you please pass on my sincere thanks to Rory for being so lovely to deal with and to the rest of the band who were so gracious and clearly love what they do! Many Many thanks."

Charlotte, Chilli Festival
"Please thank the band for attending this weekend. They arrived promptly and were very professional."

Fay Wilson, University of Essex
"Please thank Rory and his team, they were fantastic and really made our event. Also thank him for his kind words, it meant a lot that they enjoyed their time performing here at Essex. We will look forward to using them again in the future. Fiesta Latina were fantastic and went down a storm. We would not hesitate to use them again in the future. They were very friendly and professional. Thank you for attending our event. Kind regards, Fay." ☆☆☆☆☆ University of Essex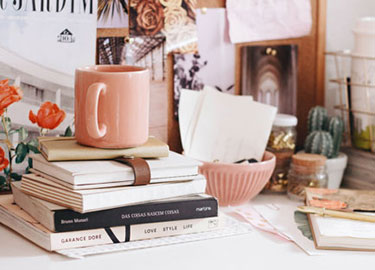 Your free account will also enable you to:

Easily manage and securely book your suppliers

Stay on top of wedding planning with our intuitive checklist

Keep an eye on spend with our budget tracker

Create and track your wedding guestlist

Plan your wedding on the go with our mobile app, downloadable via the App Store or Google Play
Thanks for your enquiry! You'll hear back shortly.
Couples interested in Fiesta Latina also sent enquiries to the suppliers below too. You can simply send the same enquiry to them in one click.
Phasma
22

Phasma is a contemporary and versatile soul, funk and R&B band, creati...
529
22

529 is a London-based group. Our mission is to bring classic and conte...
Opus String Quartet
22

Young and vibrant string quartet available for weddings with an extens...
Phasma
22

Phasma is a contemporary and versatile soul, funk and R&B band, creati...
529
22

529 is a London-based group. Our mission is to bring classic and conte...
Opus String Quartet
22

Young and vibrant string quartet available for weddings with an extens...
Are you sure?
If you don't ask, you'll never know...
Continue to chat
Leave
Is this supplier not for you?
Explore other suppliers.
Sign up to our free planning tools today to save suppliers