Woodland-Themed Wedding Ideas
Ethereal, romantic and fairytale in style, a wedding in a woodland or simply themed is the ideal choice for any nature loving couple. With so much inspiration to choose from, it's a great place to start and then build your ideas out from. Think lots of textures, earthy tones, twinkly lights and mismatch furniture. It'll give you so many opportunities to make the day extra personal to you and potentially quite nicely homemade too.
So if you fancy doing this theme for your wedding day, here's some initial ideas to get you started.
Themed stationery
The first inkling that your guests will get of your big day will be through your wedding stationery. This is a great chance to give them a glimpse at what the day might be like, so embrace your woodland theme through the designs that you choose. It could be an invitation that has lots of lovely swirling foliage on it, or the invitation could even be made of wood itself. Get your creative juices flowing and hit up Pinterest too!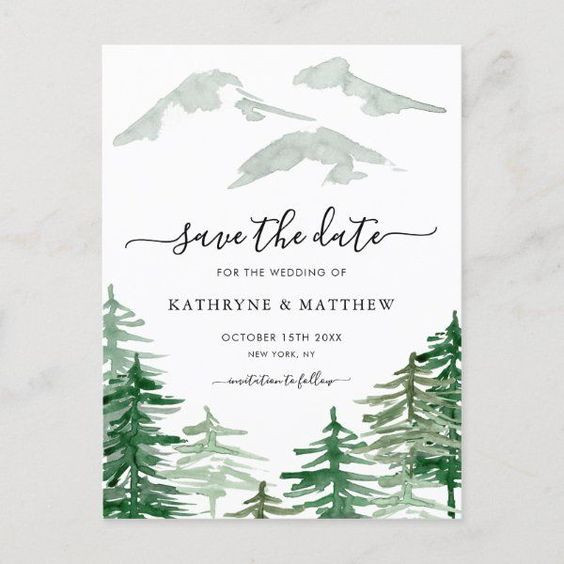 Woodland-themed centrepieces and decor
A great way to inject the theme into your day is through the decor dotted around the place. Think about placing your centrepieces on slithers of a tree trunk, use botanical mismatch bottles to hold your flowers, and choose wild and whimsical blooms to set the tone. Think about how you can incorporate foliage into other parts of your space too, from garlands around the windows or foliage hanging from the ceiling.
Handmade wooden signs
Get crafty and create lovely handmade wooden signs that you can dot around your venue. They could help with way finding, welcome your guests to your space or simple have lovely quotes detailed on them.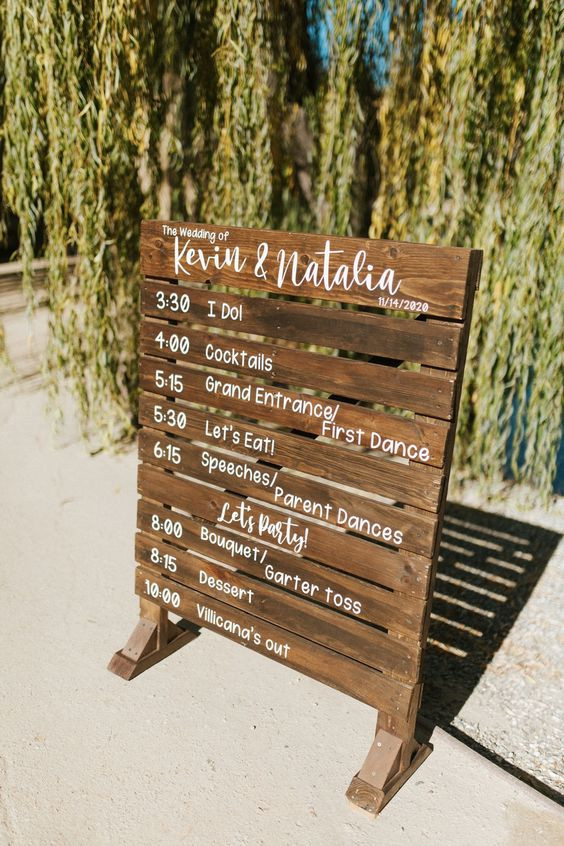 Themed wedding cake
Why not theme your wedding cake, and incorporate foliage either real or iced, along with sweet little woodland creatures dotted on the tiers. One way to keep it simple and chic is to opt for a naked wedding cake and just delicately dress it with nice foliage.
Themed wedding favours
Find a way to tie your wedding favours into the theme, be it a donation to a wildlife charity, wildflower seed balls or something made from wood.
Rustic wooden tables
Source lovely long wooden tables and benches for all your guests to dine on, for an informal al fresco wedding breakfast.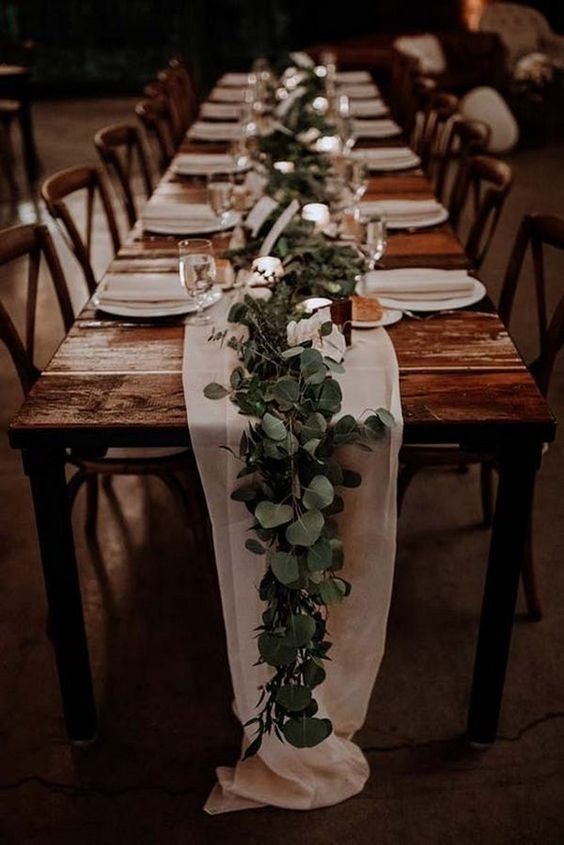 Dining outdoors
Speaking of al fresco, if you can try and dine outside for a magical experience in amongst nature. Look into popping up festoon lighting too to really make the ambience sing.
Ceremony in the woods
Host your ceremony in amongst the trees for a really special moment. Dot lanterns down the aisle and watch them gentle glimmer as you proceed down it.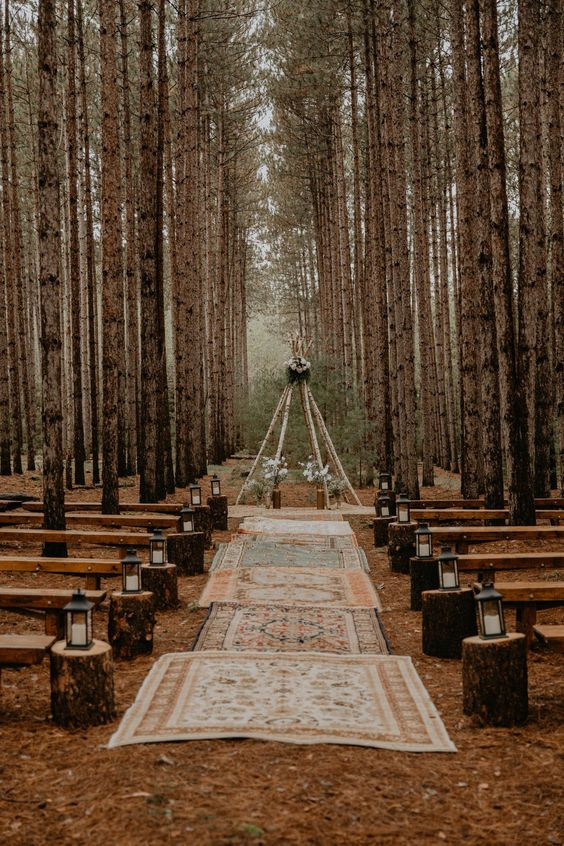 Boho dress and fashion styling
Embrace boho style and choose an ethereal dress and accessories. Embrace flower crowns in your hair and loose waves and braids.
Layered rugs on the floor
Lay out lots of cool, mismatch Persian style rugs for a homespun woodland feel. Use these to make up the aisle, or create cosy little hangout spots with chairs and cushions too.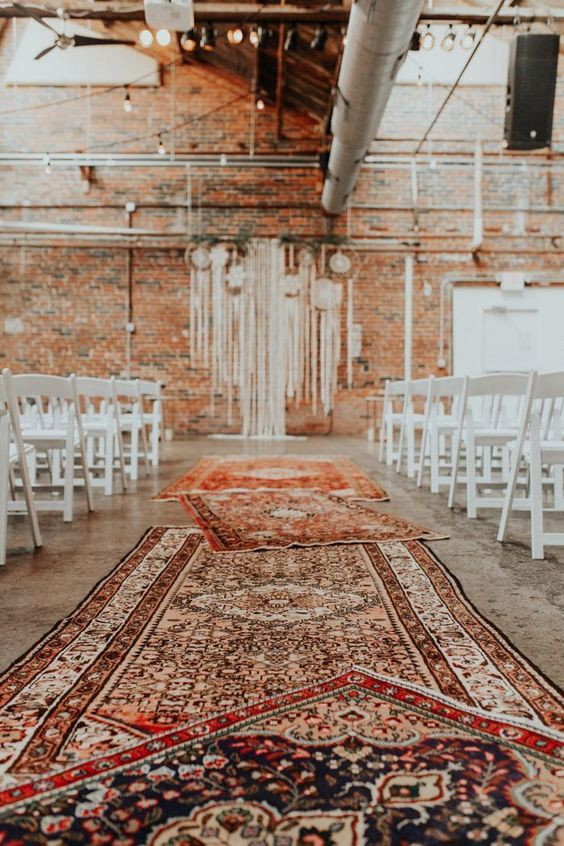 Candles/lights hanging from the trees
To take the romance of the day up a notch (and practically to add more lighting!) hang lanterns and festoon lighting from the trees to give the whole space a lovely glow.