Winter Wedding Inspiration With Sophie Clarke Designs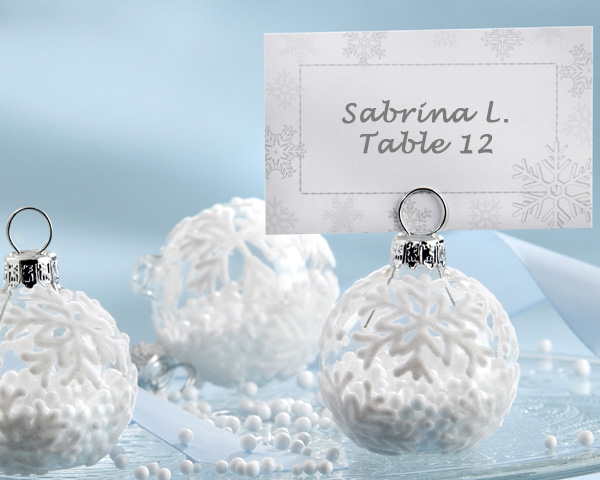 SO excited to show you today's blog, a veritable smorgasbord of wintery elegance wedding inspiration, brought to us by the very talented Sophie Clarke of Sophie Clarke Designs. If you'd like Sophie's expert eye cast on your wedding, you can get in touch with her here. Over to you, Sophie...
Have you always liked the idea of having a winter wedding... and then been put off by the obvious colour-scheme of red, gold and green, Santa delivering presents and fake snow around a fake Christmas tree, because winter is all about Christmas, right?  Wrong!   Winter is a season to be adored, lets cuddle up under warm blankets, have a mug of hot chocolate and delve into the world of Midnight Stars, Berries & Pie's and being warm yet pretty in blush.
I have put together some inspiration boards which will show how you can celebrate the season of winter and have a STUNNING wedding.  No Christmas in sight, I promise!
Firstly I have the perfect colour scheme for a bride that loves the spring/summer colour trend of blush pink!  I have taken blush and teamed it with mixed metals (BIG trend for 2015) mainly using copper and these two colours are just made for each-other, so much prettiness.  A great idea is to blend the blush and metals with different shades of grey and white, this really allows them to stand out in the crowd, believe me the effect is breath-taking…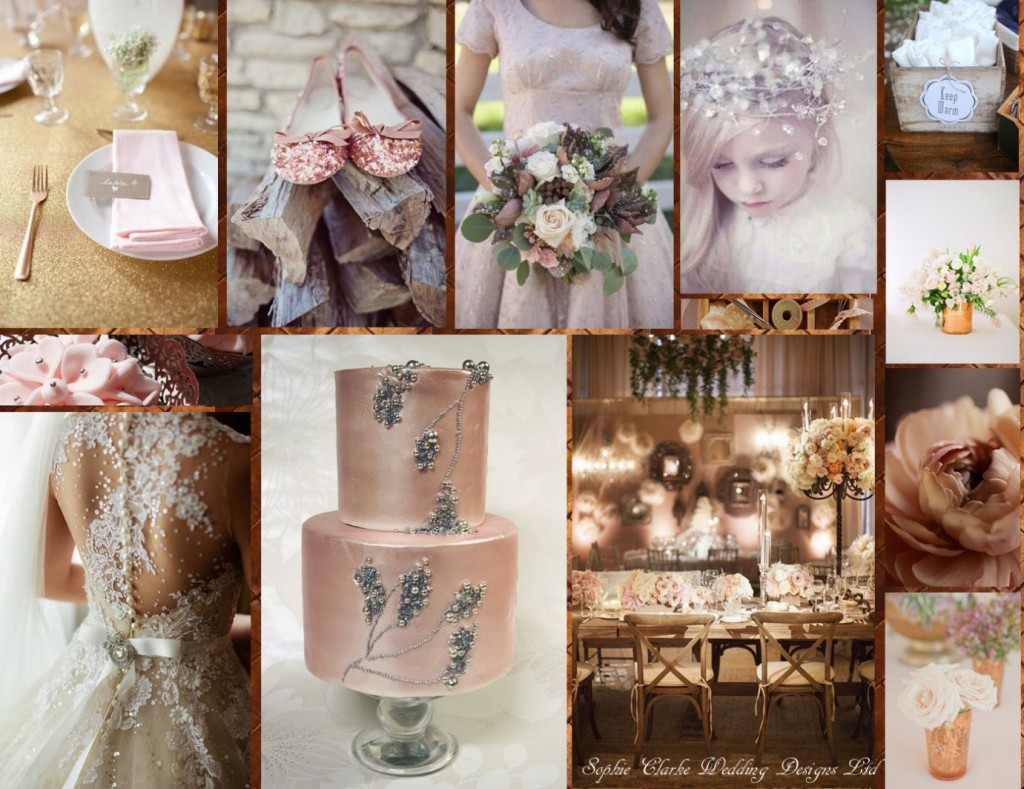 Now, if you would really want to embrace the colours of winter then this next inspiration board is just for you, Berries and Pies.  Berry red is a huge colour trend for winter 2014 in fashion, home décor and weddings.  I teamed berry reds and purples with wood tones and wild flowers to give the design a real cosy winter feel.  I just LOVE the berry pie pop's, so yummy!   One of my favourite colours is red, in fact any warm shade, I wear a lot of orange at the moment, so this board really inspired me to go and design a wedding with this theme, and I just need the right couple!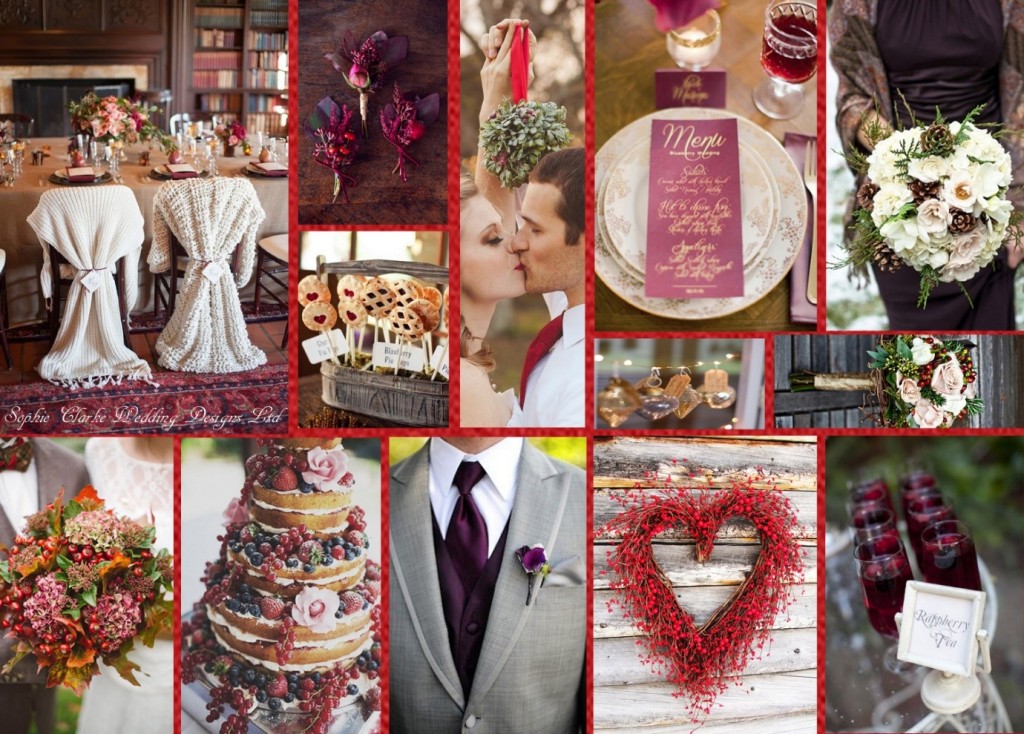 This next inspiration board is for a couple that love a bit of sparkle, it really celebrates the moody midnight skies filled with shimmering stars.  The colour palette for this board is midnight blue, teamed with crisp whites and shimmery silver.  I also chose wood tones with this inspiration board as they add another dimension to the texture of your day, imagine pine cones, berry's, wooden stumps and dark green foliage giving this elegant scheme a more natural feel.  This colour scheme is a time-less winter scheme and yet is still right on trend for winter 2014 too!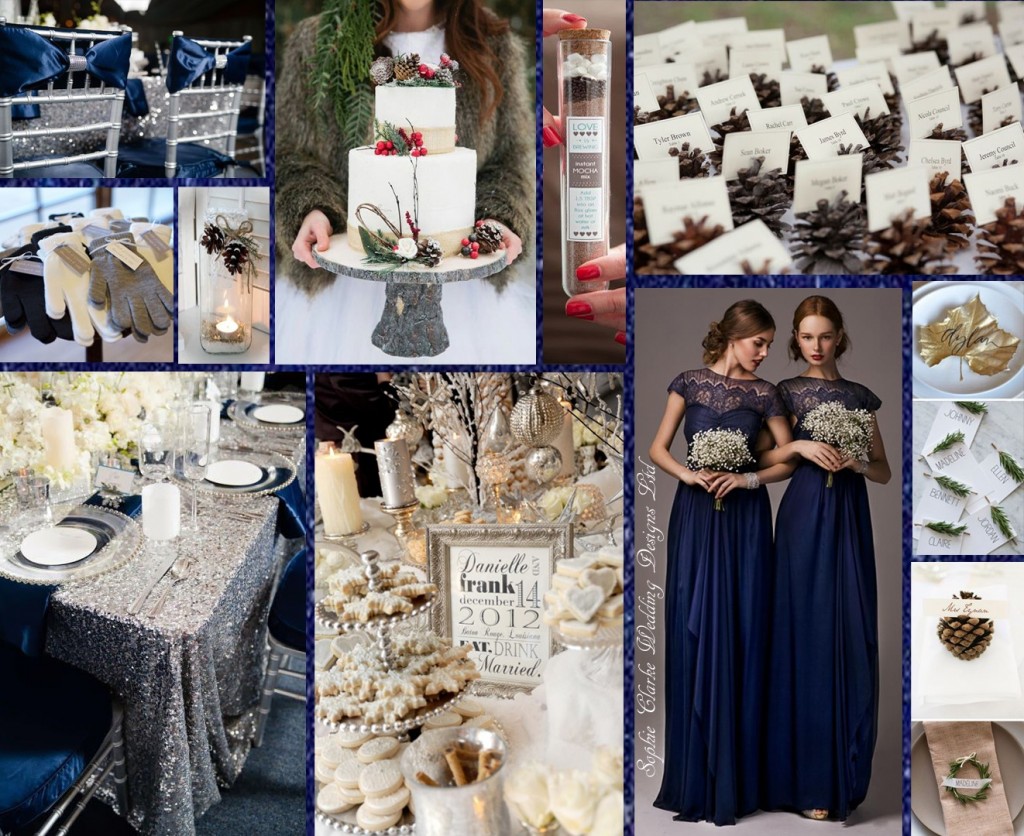 I would love to know if I have inspired all of you winter wedding couple's to experiment with your colour schemes so you can have the best, most beautiful day imaginable! All images available
here
.
Sophie <3