The Ultimate Wedding Beauty Timeline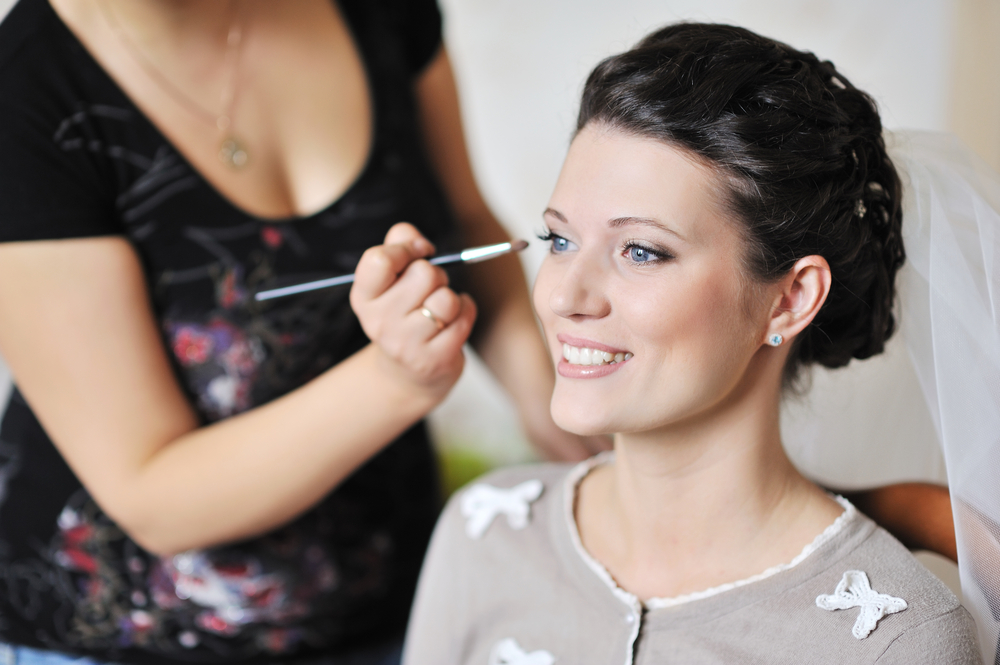 At The Beauty Island Sanctuary we have devised a 12-week plan for brides to be – everything to help you become a bridal beauty! Whether you are a seasoned SPA goer, or a total rookie, this 12 week bridal beauty regime lays it all out, plain and simple. We have also highlighted some of our very own treatments which come highly recommended; so if you are a bride to be get yourselves booked in!
12 WEEKS TO GO
HEALTH AND FITNESS Now do not worry – you DO NOT need to obsess over losing weight for your wedding… but if you would like to be the BEST version of yourself, and you think that means toning up those problem areas, now is the time to start the process. Our trainer will design a fitness programme just for you and provide you with health and nutrition advice over the 10-week programme. This leaves time for last minute dress alterations 2 weeks before your wedding if needs be.
BANISH THE CELLULITE! If you suffer from this awful problem then we can help with a 12-week programme that will leave your skin looking a whole lot smoother! CACI treatments are loved by countless famous women (and some men!). Combine this course of treatment with our 10-week fitness programme and see great results!
FACE TIME It's best to start a new facial skincare regime 12 weeks out to really get the best results in time for your wedding. We recommend Dermalogica Facials as these will target problem areas for your skin. It's a good idea to start early with any new skincare regime just in case you have any adverse reactions. It's also common that your skin may look a little worse before it starts to look better, as all the impurities are drawn out.
8 WEEKS TO GO
SHAPE YOUR BROWS Start getting your brows professionally shaped now, with a trip every couple of weeks to a pro for best results. STOP plucking them yourself!
5 WEEKS TO GO
GLAMOUR GIRLS It's hen party time! What better way to relax with your girls than a pamper party at the salon, with bubbly, treatments and relaxation in our spa room with hydrotherapy pool and sauna.

4 WEEKS TO GO
NAIL IT Maybe time to get a nice manicure to choose the best colour for your wedding day. We use OPi products as we find them to be the best quality.
BUFF ME UP Now is time to start paying attention to the rest of your body – whether you're straight off on your honeymoon and need to be beach ready, or you have a backless dress with lots of skin on show, buff away dead and dull skin on the body with a full Dermalogica mineral salt body scrub followed hydra-nourishing body lotion.
3 WEEKS TO GO
LAST CHANCE This is your last chance to up the ante with your skin care regime, without upsetting your skin too close to the wedding. We recommend this to be the optimum time for a CACI non-surgical Facelift, to really show great results before the day.
DRESS REHEARSAL Time for hair, make up and spray tan trials. It's tempting to get these out of the way long before the wedding, but remember that your skin tone, texture and hair length could change massively over such a long period of time. Doing your trials now will also mean both you and your stylists have your look fresh in mind when it's wedding day. We would also now do a consultation for hair extensions (if required).
2 WEEKS TO GO
FRESH START Now is a great time to book in a Resurfacing facial and give your skin a fresh glow before the wedding.
TAKE TIME OUT With all the stress and hectic wedding planning, it's a nice idea to make time for a Spa Day for you and your partner: come to the spa and relax with body treatments such as an aromatherapy massage in our Couples Therapy Room.
2 DAYS BEFORE
ALL AFLUTTER If you fancy doing some serious eyelash batting now is time to come in for some quality lash extensions.
PLUCK UP COURAGE Have your final eyebrow shaping done now – any closer to the big day and there'll still be a chance of redness.
DAY BEFORE
RING-WORTHY FINGERS It's now time for your bridal manicure and pedicure and or OPi nail extensions to make sure your fingers and toes are ready for their close ups.
THE BIG DAY
THE FINALE Come back in for one last time whilst we transform you into a bride with beautiful hair and make-up. We could come to you if you prefer!
AND DON'T FORGET YOUR PARTNER TO BE
Get your groom (and his best man) to come in for a Spa Package before the big day or to be glammed up for the wedding! You want him to look great beside you don't you?
Get in touch with the team to arrange your bridal beauty regime.