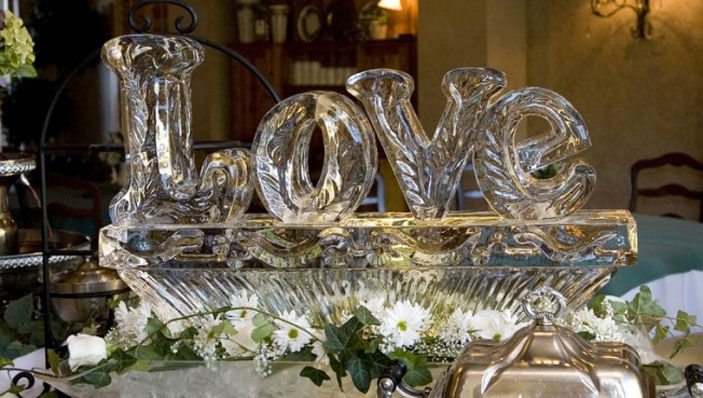 Stand Out From the Crowd, Entertainment Ideas to Wow!
---
Generally, weddings follow the same format – ceremony, drinks reception, wedding breakfast and evening reception. This is great as it helps you to structure your day, but I think it's fair to say that, unless you are in the bridal party, there is a risk of it feeling a bit formulaic or 'samey' for your guests. Especially if they have already been to four other weddings in the same year!

I am definitely not saying weddings are boring - far from it. The sheer sense of occasion and sentimentality of two people declaring their love to each other and their friends and family, and committing to spend their lives together is enough for it to be an amazing event, but, if you would like your special day to stand out from the crowd then here are some unique entertainment ideas which will help: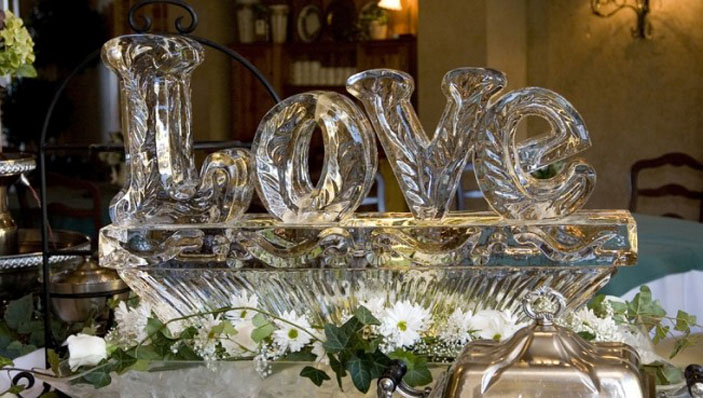 Vodka Luge

They are an ice sculpture but with a tube inserted to pour through and 'chill' your drink. They are generally 1m tall and 50cm wide and you can have a design of your choice. They are great for the drinks reception and evening reception as not only do they look amazing they are also a great 'ice-breaker' so to speak :o)

Comedian

This is not something you would generally associate with weddings but what a fabulous treat it would be for your guests. They work really well towards the end of the wedding breakfast, as they will help set the mood ready for everyone to let their hair down for the evening reception. A comedian can also help fill the gap if the bridal party are nervous about the speeches as there is less pressure to be entertaining and funny – they can keep it short and sweet then hand the mic over to the professional.

Lookalikes

Not only are lookalikes very entertaining for your guests they also make for fantastic photos.  You can chose characters to fit in with your theme, for example, why not have Wills and Kate attend your very English fete theme Wedding and set the scene for a right royal affair. Or, if you re having a vintage1920s theme then complete the scenario with Laurel and Hardy who may also throw in a few magic tricks for good measure!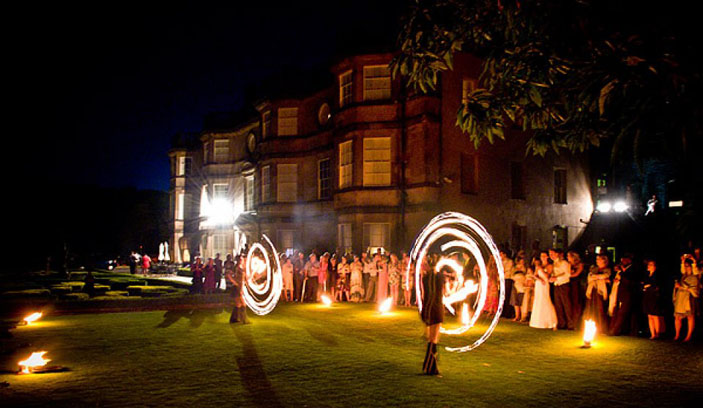 Fire Performers

In place of a typical firework display why not surprise your guests with a fire performance. This is something many of your guests will have never seen before and so will leave them with a real sense of awe. You can book between 1 and 7 performers who will provide a 15-20 minute choreographed multi-skilled show including fire juggling, body burning, fire eating and a spectacular pyrotechnic finale!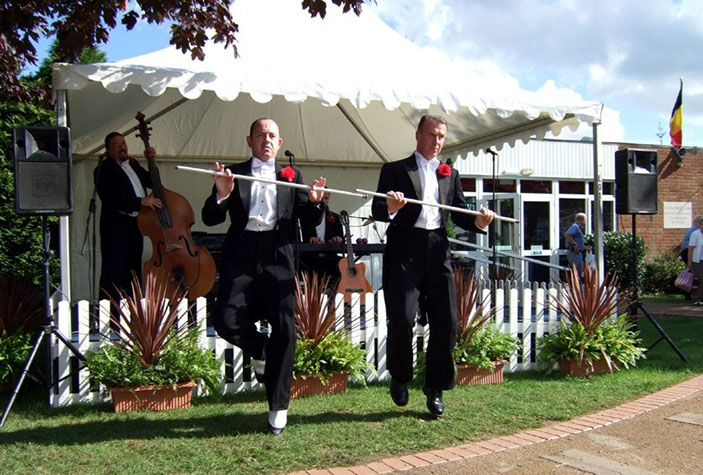 Theme band

My top tip to make any wedding awesome is to book a live band to end the day in style. With a theme band you can think outside the box of the general Rock/Pop covers band and go with something that is a little quirkier or that fits within the theme you have chosen for your day. This can be anything from a swing band, a 1950s rock n roll band, an Irish band or even a Mariachi band or Latin/salsa band. If you pick the right band they will create an authentic and memorable end to your special day.

There are lots of unique entertainment options available for all themes and budgets so why not mix it up a bit and have some fun choosing what will fit in best with your big day! Check out all our musicians and entertainers here!