Natalia & Xavier's Parisian Engagement Shoot
When it comes to celebrating a true, romance filled milestone in your life, could there be any place better than the city of love? After being together for three years and having a furry member in the form of a cat join the family, Xavier popped the question to Natalia in front of the Eiffel Tower in the beautful park below. The day of the engagement was such a whirlwind, with the couple hiring Olga Gara as photographer to capture the moment and their time spent during the two days across Paris and Versailles.
To find out more about capturing this lovely couple, we spoke to the photographer Olga Gara to see how she found the whole day.
"Xavier and Natalia were so lovely and one of the nicest couples I've worked with. It was so exciting to travel to Paris with all it's inspiring architecture to capture such an important moment. The couple wanted the shoot in Paris to be glamorous and with Natalia coming armed with her red dress, it made the photos so colourful! On the second day, they wanted it to be more casual and just have fun with it and I think you can definitely tell this from the photos. Despite dodging the bad weather, over the two days we managed to get some really gorgeous images in central Paris, in Versailles and on the second day we passed through some really gorgeous villages that were perfect for the shoot. Xavier was making lots of jokes during the shoot and Natalia was worried there wouldn't be any photos where he wasn't talking! So I suggested a game where they communicate without talking and luckily it did the trick, and was pretty funny too!"
So as a professional wedding photographer, what are Olga's tips for anyone with similar plans for their engagement shoot?
"Make sure you give yourself plenty of time in each location- bascially the more that time is in your hand, the better it will be. Additionally, the same place may look really different at different times of the day so it's well worth visiting the same place twice. Finally, If you are planning international trips where your photographer hasn't been before, it's best to provide a list of places you are intending to visit so your photographer has the chance to look up those places online before the shoot."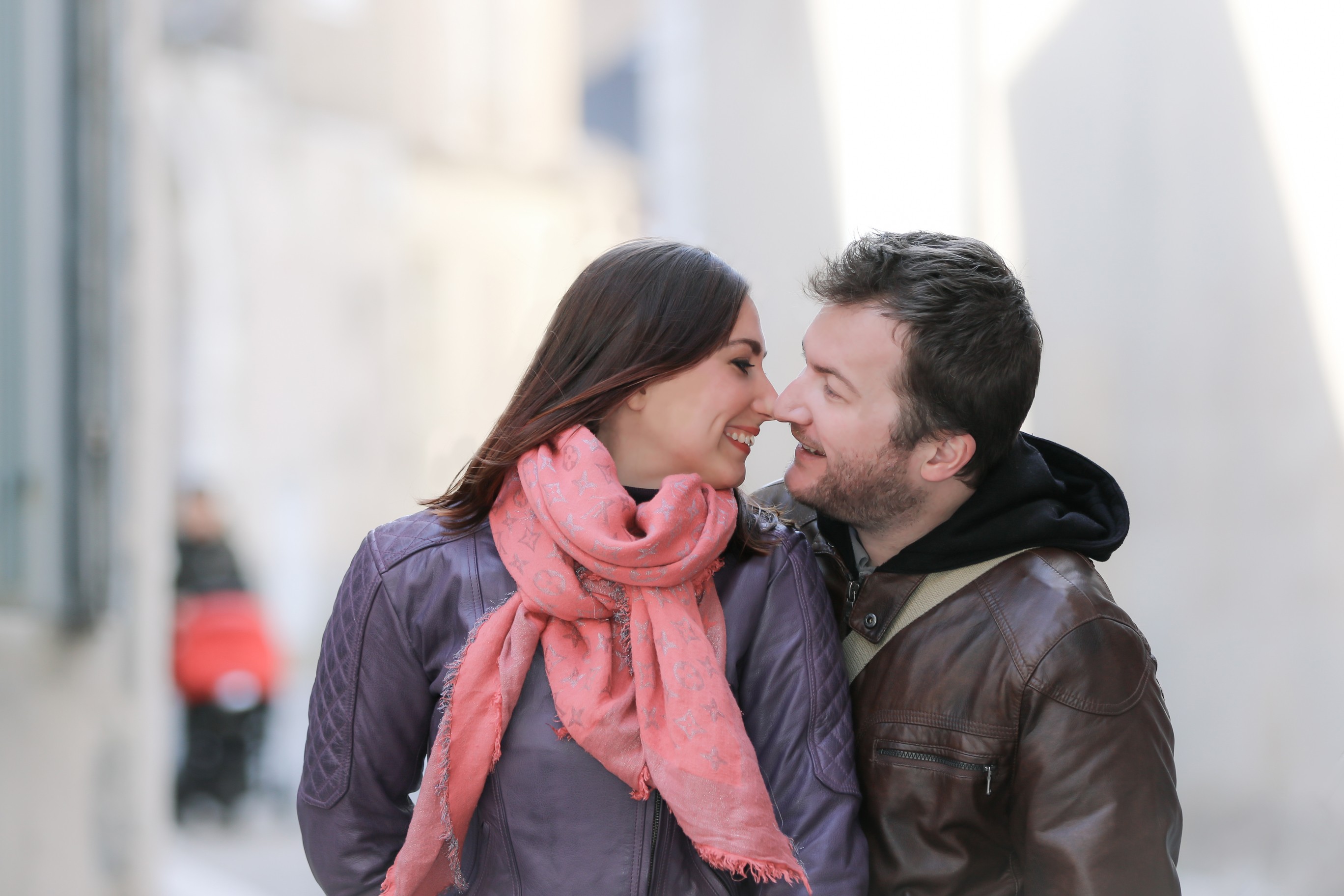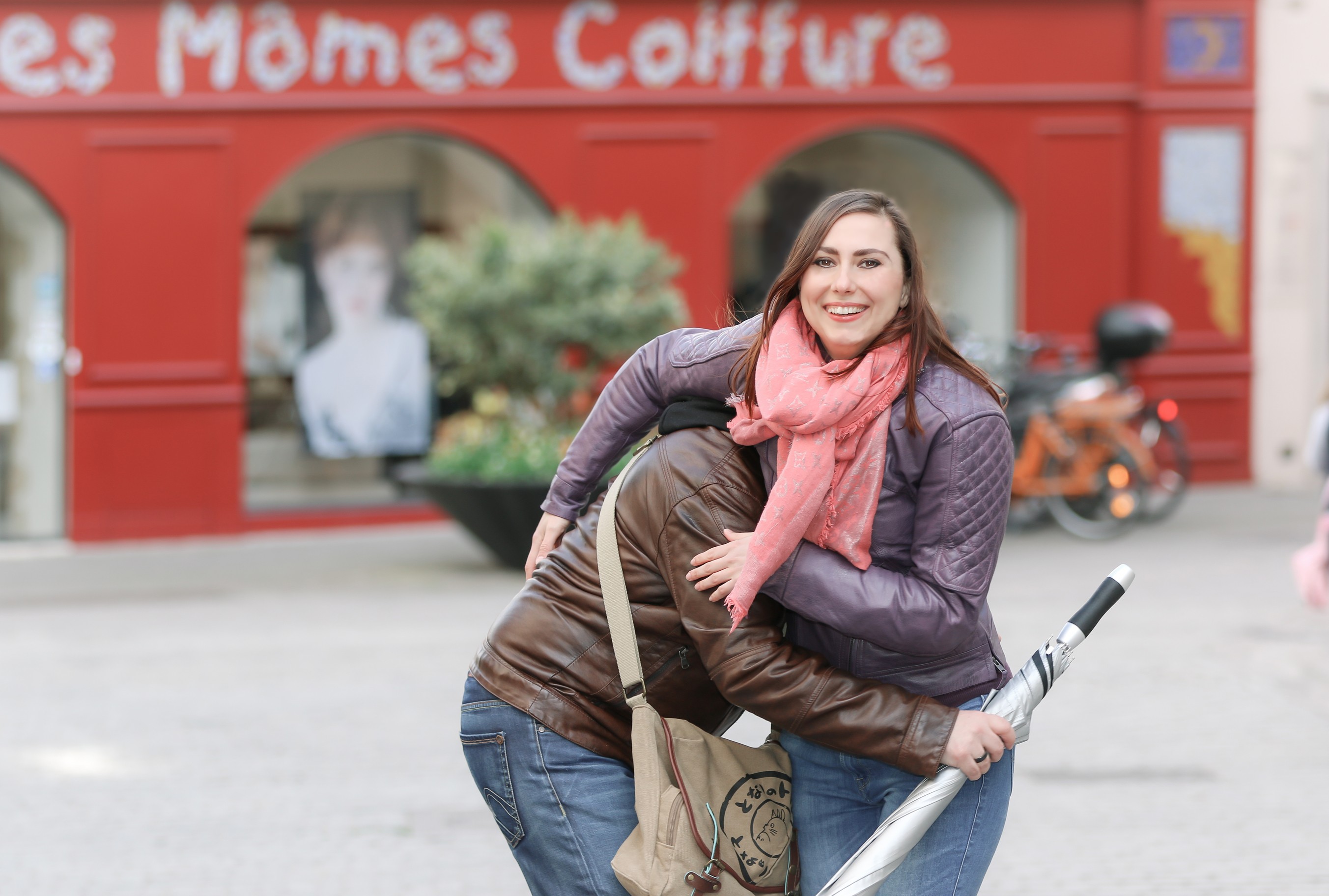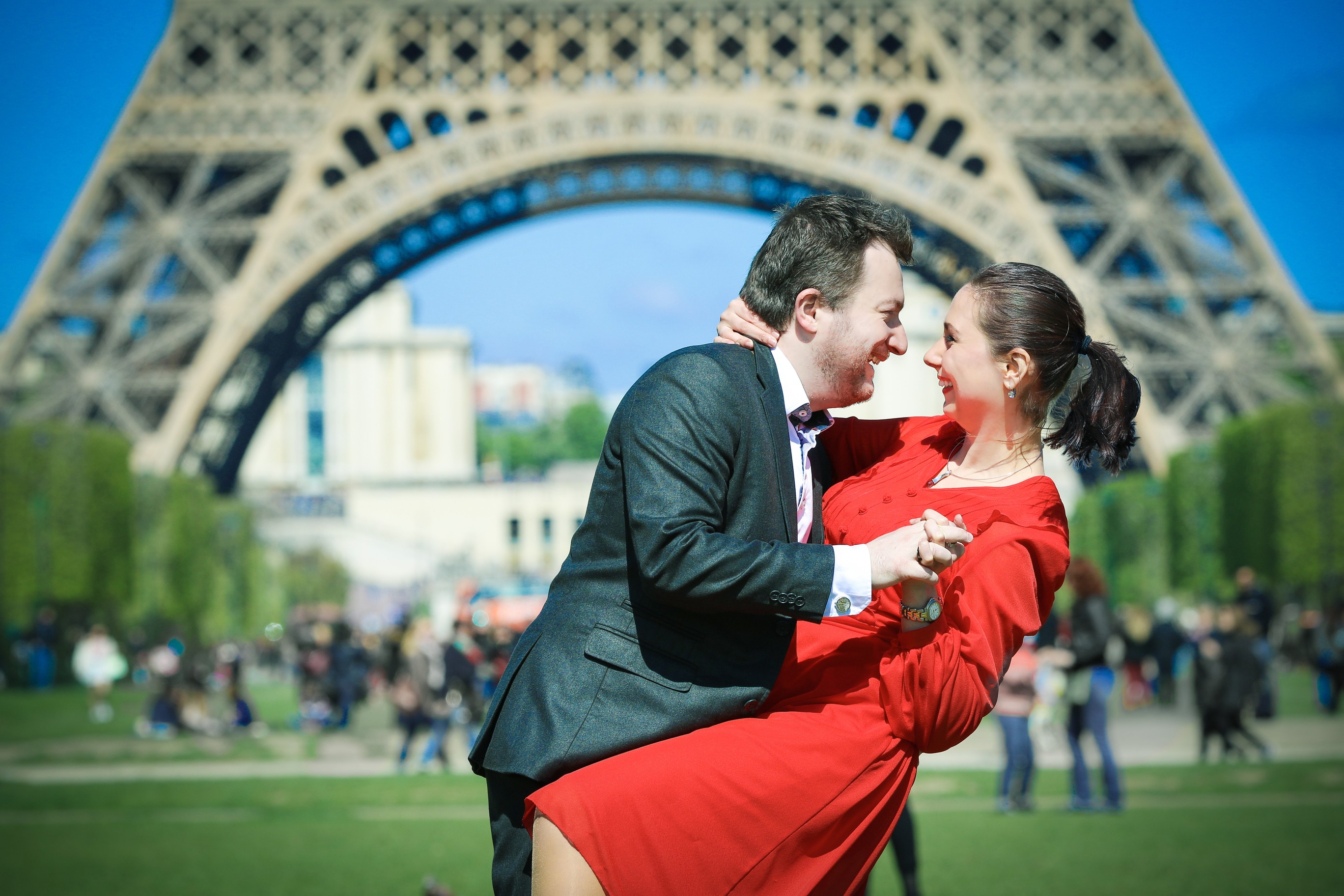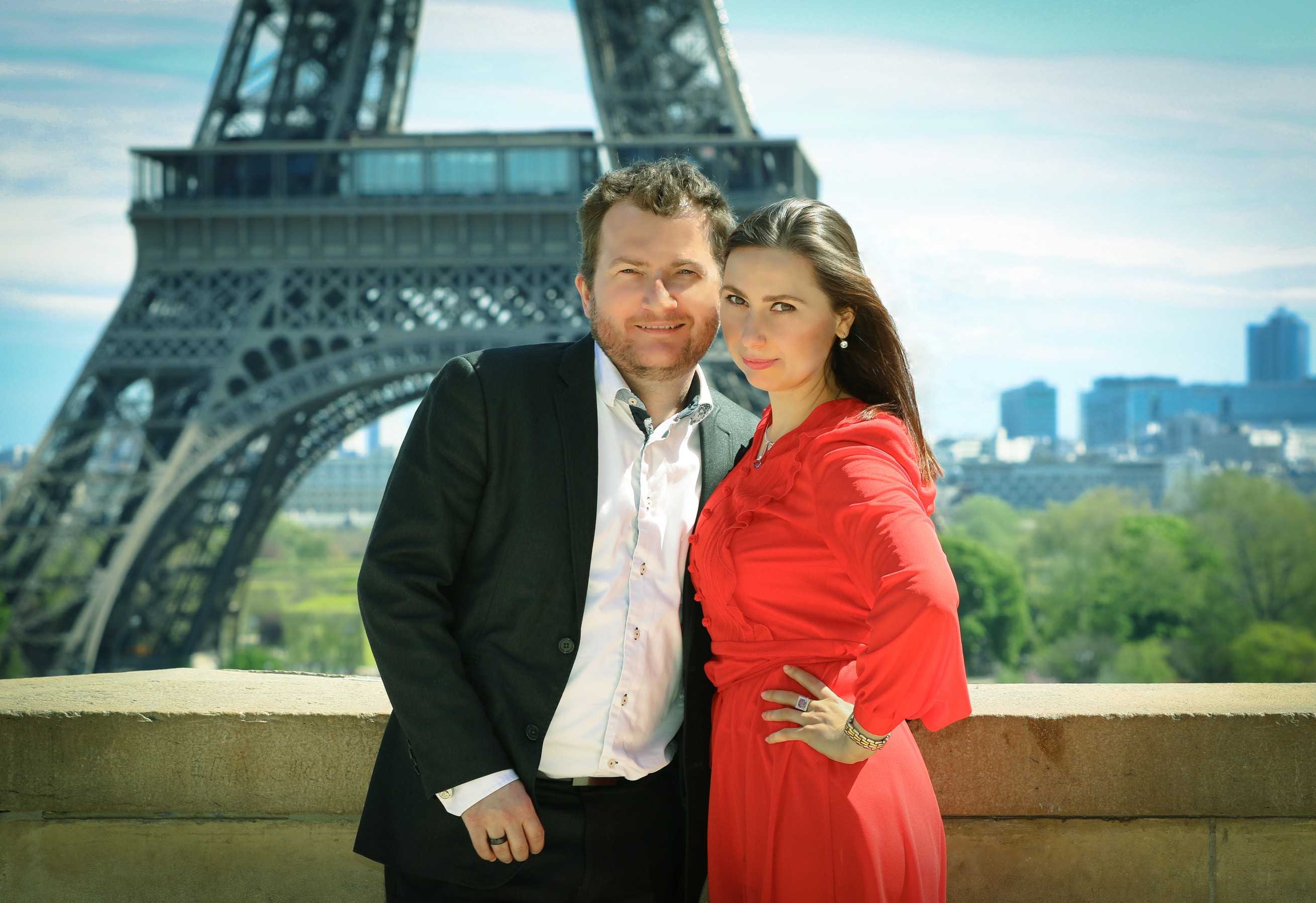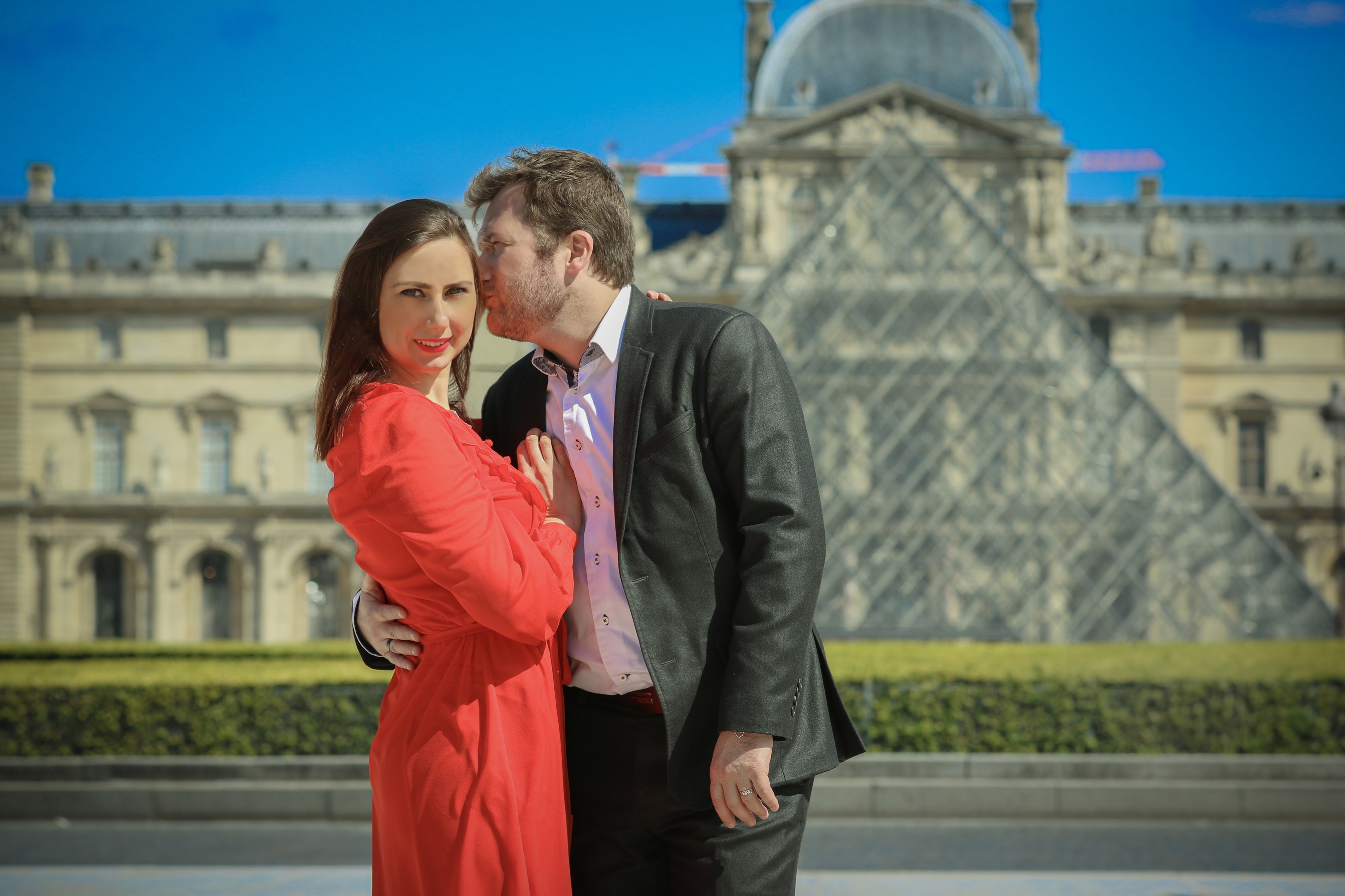 Photographs by Olga Gara, explore more of her work here.