Kate and Ben's Berwick Lodge Wedding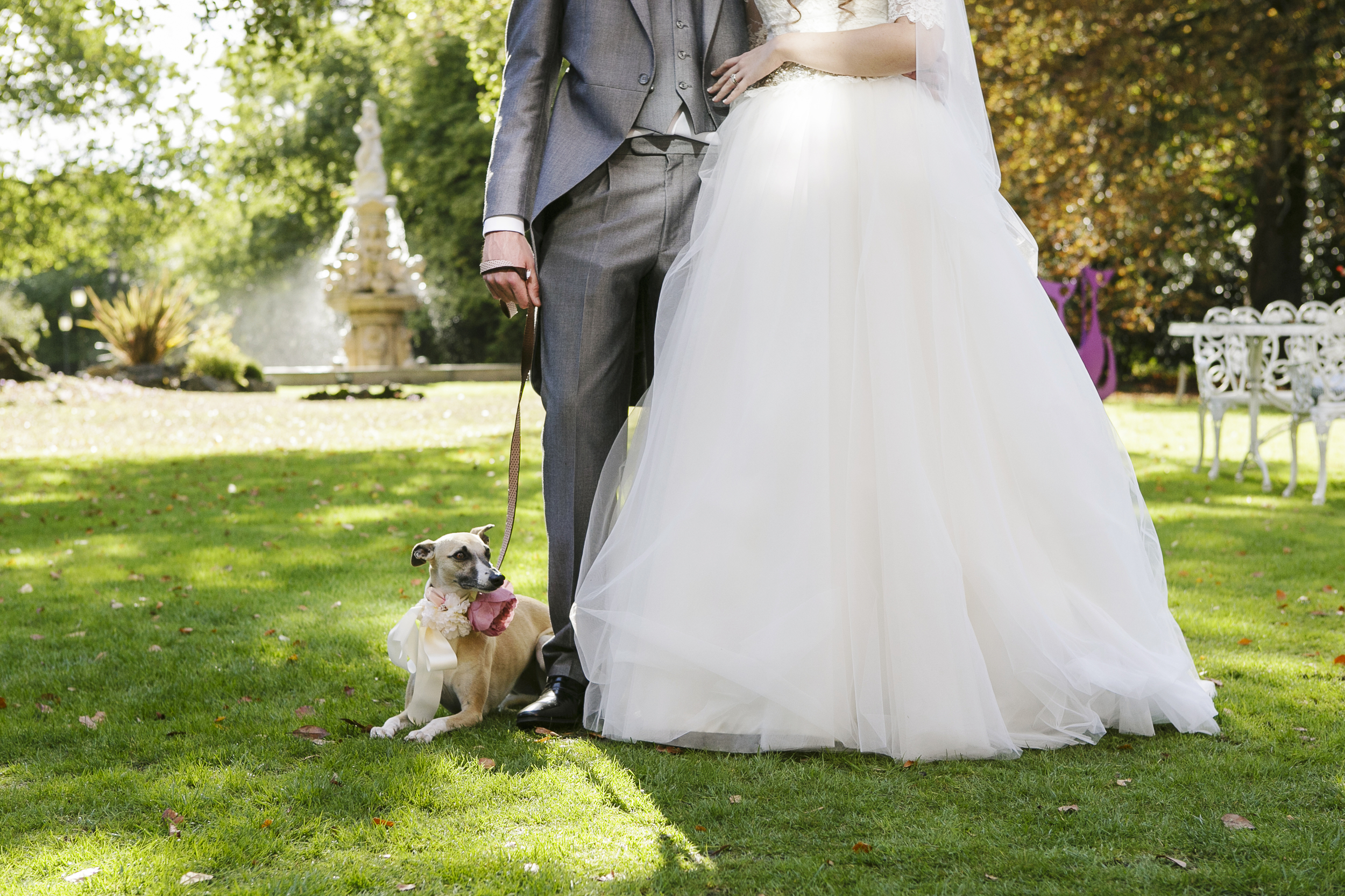 The colour scheme at this wedding is so BEAUTIFULLY planned. From the colours of the sweets on the pick & mix table, to the sash adorning Kate and Ben's gorgeous pooch; soft pastel greens, pinks and yellows pulled everything all together in a romantic yet whimsical way, with the magnificent Berwick Lodge as the backdrop. Here's Jo, from the venue, to tell us all about it...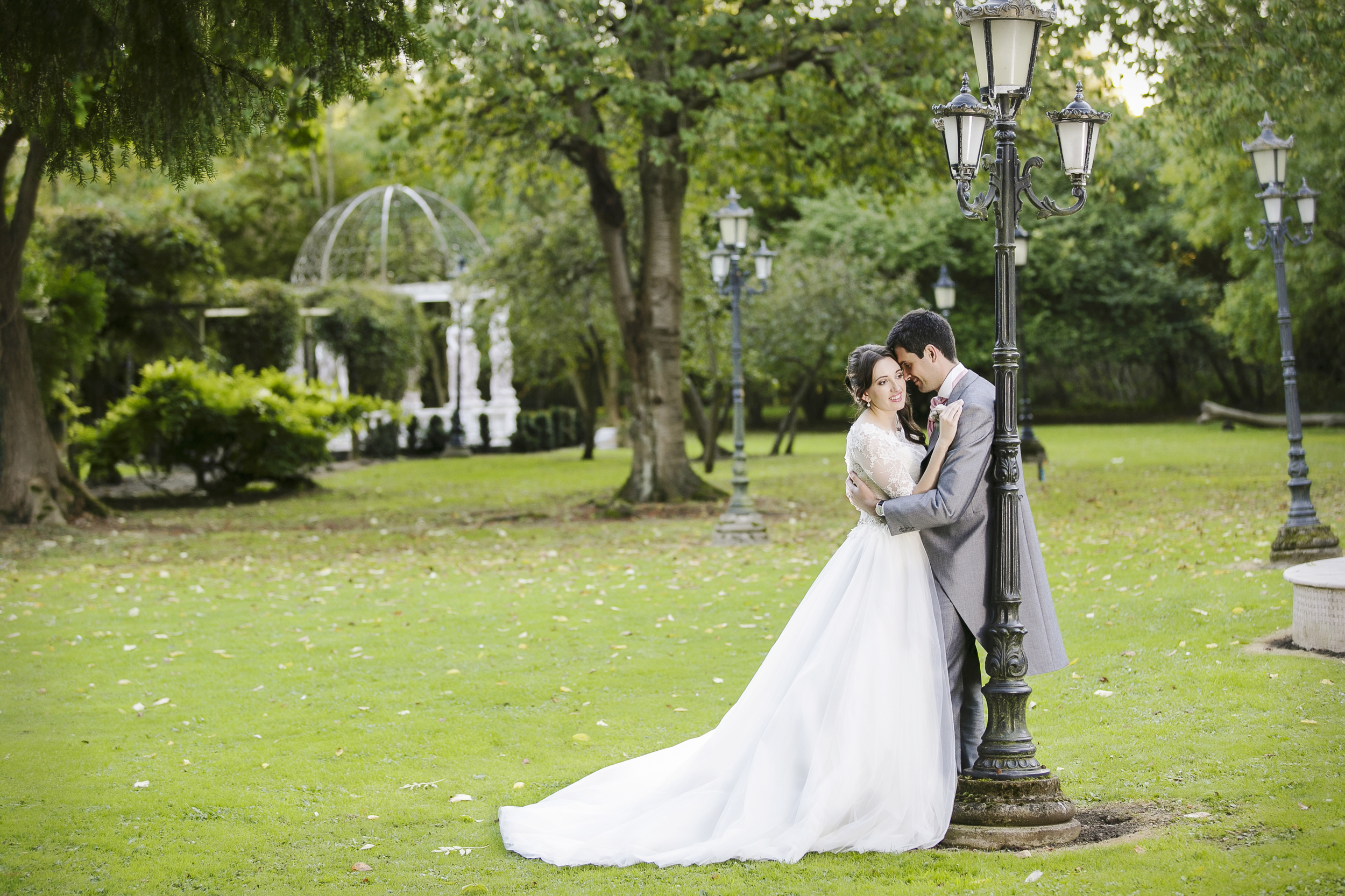 "Following a romantic proposal on board a pedalo at one of their favourite lakes in the South of France, childhood sweethearts, Kate and Ben, came to view Berwick Lodge as a potential wedding venue and fell in love with it instantly. After some careful planning around dates their wedding was booked (yay!) and the intricate plans of their very personal wedding ideas were born.
Having somehow got to the ripe old age of 25 and still never having been to a wedding herself, Kate knew exactly what she wanted and that was a picture perfect wedding with a splattering of vintage. In the months that followed, Kate and Ben put almost every moment of their time into the detail of their big day, including the design of their very own Kate & Ben logo that was present on their homemade invitations, stationery, confetti cones and cupcakes.
I'm sure you'll agree the result of all their hard work paid off…
Maid of honour made Kate's anklet from parts of her school uniform and their friendship necklaces. Kate's hair clip was handcrafted by a jeweller, made with broken family jewellery and the bouquet is kept together with her Grandfather's watch.
Place name roses made from pages of their university text books. Tea towel favours designed with a silhouette of Berwick Lodge and their beloved whippet, Pepper.
Rose, peach and Tiffany blue tones adorn the tables along with book centre pieces made with Tiffany colours – jewellery close to their hearts that bring back memories of Ben's gift buying over the years.
Kate says.. "We both agreed that we wanted to go somewhere private and secluded for our big day and as we made the drive up to Berwick Lodge we knew it was the place for us. It felt like we'd rented a big country house for the weekend but with an amazing team of staff and insanely tasty food! Our guests absolutely loved it and are begging to go back for a weekend away. The wedding team were so dedicated, despite my endless detailed spreadsheets and frantic emails! Nothing was too much trouble for them and on the day everything was literally perfect."
Wedding co-ordinator, Emma Mordey says… "The best bit for us is seeing a couple putting their personalities into to their big day. Whilst the venue is elegant, it's naturally enhanced by the personal touches that go into the detail and make it truly memorable for everyone. Not every couple knows what they want like Kate & Ben though! With my experience and the help of many of the wedding blogs and Pinterest boards around at the moment, everyone can have a go at creating their own styling ideas"
Thanks to Charlene Morton photography for allowing us to use her fabulous photographs for this blog post.