It's All About The Eyes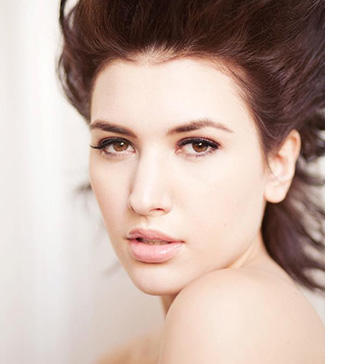 By Joyce Connor, Brides and Beauty
When brides are asked what part of their face they want to show off, most will say their eyes. There is a rule in make up that says if you have dramatic eye make up you should play down the lips and vice versa. If you choose a vibrant or dark lip colour you can still wear eyeshadow but choose colours that are only one or two shades darker than your skin tone.

There is a general consensus that dramatic eyes are created using heavy dark eyeshadows but a smokey eye can be created from any colours of the spectrum and it doesn't have to be heavy at all. Most bridal make up will be from a neutral palette using peaches, browns, pinks and lilacs. Within each of these colour spectrums there are so many variations of each tone that can be used to create a dramatic eye look.

E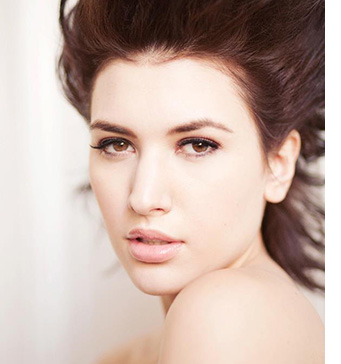 yes can be further enhanced by adding false lashes. For bridal the best type of lashes are the natural hair ones. They are soft and look just like your own lashes too. These lashes come in regular full strips that can be cut to fit the length of your eye or as mini clusters to add length to the outer corner of the eyelashes.

If you're not a fan of mascara you can have your lashes professionally tinted and add clear mascara over the top to add volume to the lashes. Add a thin line of eyeliner on the top lash line and this will naturally give the illusion of length. If you have very long eyelashes add a fine line of eyeliner just under the lower lashes on the outer corner and omit the mascara for a less spidery look! Gently smudge the eyeliner under the lower lashes to give a softer line.

The most important part of creating the overall eye look are the eyebrows. Have them shaped professionally for the wedding day about 3 days before to allow the redness to go down. Remove any strays the night before or ask the make up artist to do this for you. Eyebrows frame the face and the perfect brow can be created using make up but still look natural. If you're brows are very fair they can be tinted professionally to give them a bit of colour too. Naturally blonde brows can be enhanced with a light brown tint to define the shape.

Look after your eyes. Plenty of sleep, lots of water and daily use of an eye cream will keep your eyes fresh and reduce the appearance dark circles. Pat a rice grain amount of eye cream around the eye using your ring finger to avoid dragging the delicate skin.
Top Tips


Only use waterproof mascara when necessary – It's very drying on the lashes.
Use a non-oily eye make up remover on cotton pads – Use light pressure to avoid dragging the skin.
Keep straggly brows in place with hair gel – Smooth a tiny amount through the brow hairs.
Never use fingers to apply eyeshadow – The oil from your fingers shortens the product lifespan.

Banner image courtesy of: Martins Kikulis
Article image courtesy of: Naomi Kenton