Engagement Shoot in the Breathtaking Swiss Mountains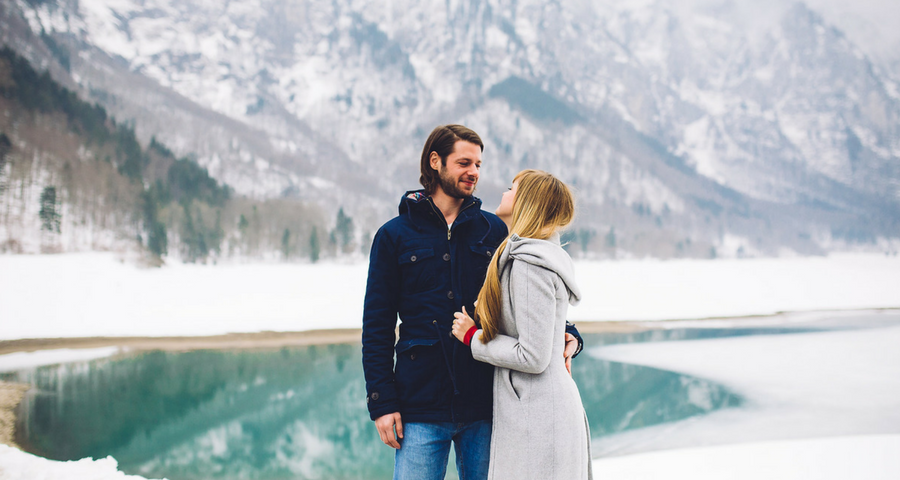 Dreamy white snow capped mountains, icy blue lakes and breathtaking landscapes combine to make the most magical setting for an engagement shoot with couple Reka and Savvas. Shot by husband and wife duo, Karolina and Michal from Bears Collective Photography, Reka and Savvas really wanted the photographs to show a real Swiss winter filled with snow, so decided on Glarus with it's amazing Klöntalersee lake as the perfect location. The lake was mostly frozen and covered with a thick layer of snow - making it exactly what they needed to capture some stunning portraits in front of the lovely turquoise water. The couple felt really comfortable with Karolina and Michal in front of the camera and it was a truly memorable day for all involved.
So to put everything into perspective, we chat to husband-to-be Savva to hear the story of how they met and how they found the shoot experience. Plus, we chat to photographer Karolina to get her tips on the best way to approach an engagement shoot as a couple.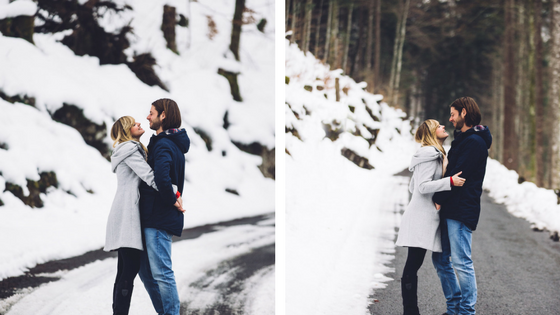 THE COUPLE
"We are Reka and Savvas and we both live and work in Zurich, Switzerland. We met very romantically through Tinder! We were just chatting for about a month until we finally met - then it went the normal way!
We´ve been together for almost two years now. We like hiking in the mountains, skiing in winter or spending our time by Zurich Lake in the summer. The winter photo shoot was obviously Reka's idea as I was a bit sceptical at first - I didn't feel comfortable in front of the camera and didn't think I was very photogenic. But we wanted to have a shoot together to celebrate our love and also because we didn't have many pictures with just the two of us. We both love the mountains so we thought it would make for an excellent location for our photo shoot.
When we started the shoot with the photgraphers, I felt a bit strange at the beginning as I have never done professional shoots before. However they were so helpful during the whole thing, with lots of ideas and since we were all laughing a lot it made the situation less strange and instead we felt very comfortable. Their relaxed approached during the shoot helped us immensely! We're so happy we did it and we really love these photos!"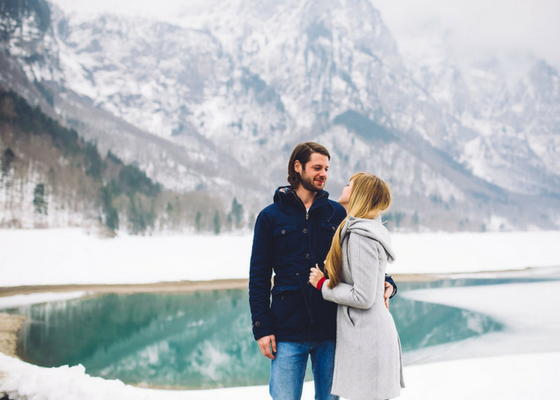 PHOTOGRAPHER TOP TIPS
"So the first and most important thing I tell all my couples even before we start shooting (and I seriously mean it) is - "Don't treat it as a photoshoot!" Most couples aren't full-time models, so the whole photoshoot thing can be a bit nerve-wracking, especially for guys! Instead think of it as a date or a relaxed, fun time for just the two of you - let go of all expectations and fears.
You also need to just trust your photographer, they are there to capture your love in the most authentic and natural way. I know that posing in front of a stranger is hard, so if possible try to get to know your photographer a little bit before the session - by the time your shoot happens you'll know each other to the point where they just feel like a friend to you.
Focus on each other instead of the photographer. Shut your eyes, get really close, listen to each other's heartbeat and focus on your love. Shoot in a location that means something to you, your favourite cafe, place where you first met, your home etc. Familiar locations make people feel more relaxed. If you both love hiking, shoot in the mountain, if you like to stroll in the woods, shoot in the woods. The session and the location should reflect your personalities and don't forget to just have fun!"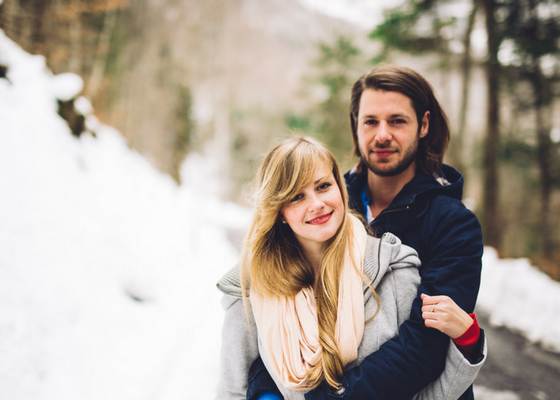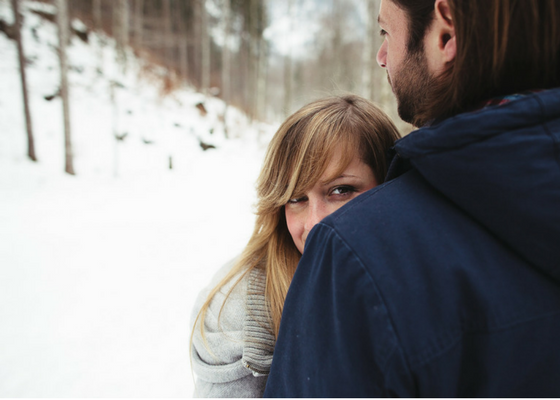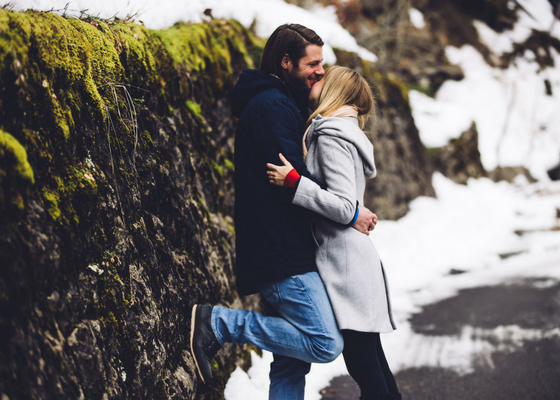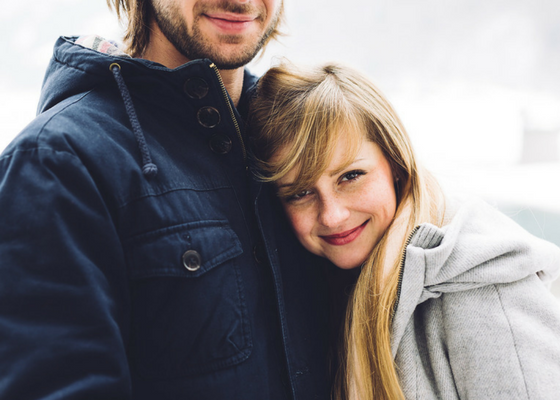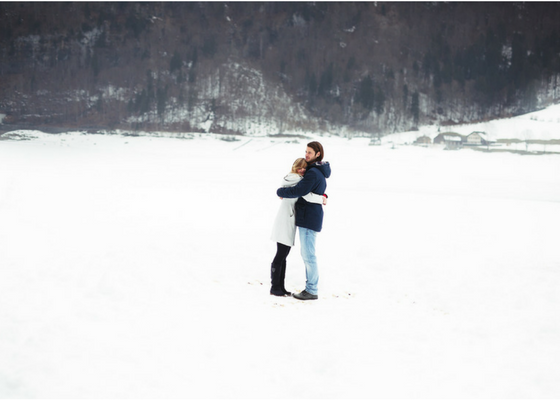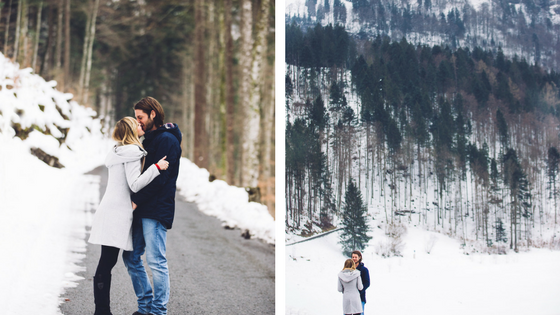 Enquire with Karolina and Michal from Bears Collective Photography to see if they can shoot your engagement or big day.