Chris & Michelles Magical Museum Wedding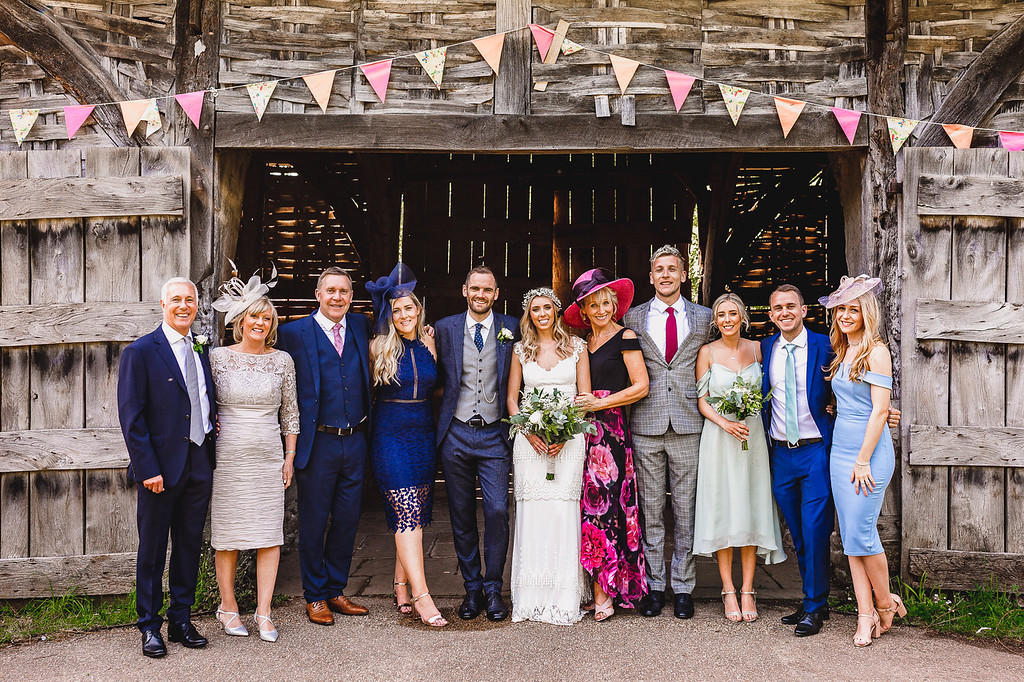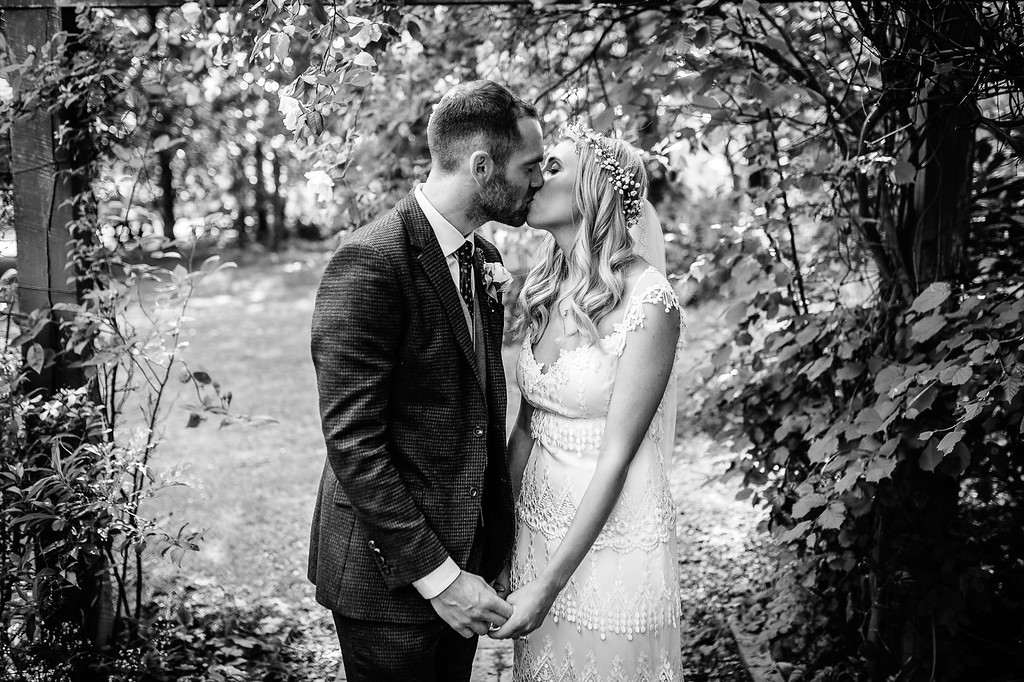 Chris and Michelle, the happy couple, met as small children whilst at Primary School but it wasn't until they were 21 that they fell in love and that was 9 years ago. They were married on a gorgeous summers day at the stunning Avoncroft Museum in Worcestershire. Their wedding was one full of love, family, and fun and they can't wait for you to explore their beautiful day throughout this real wedding.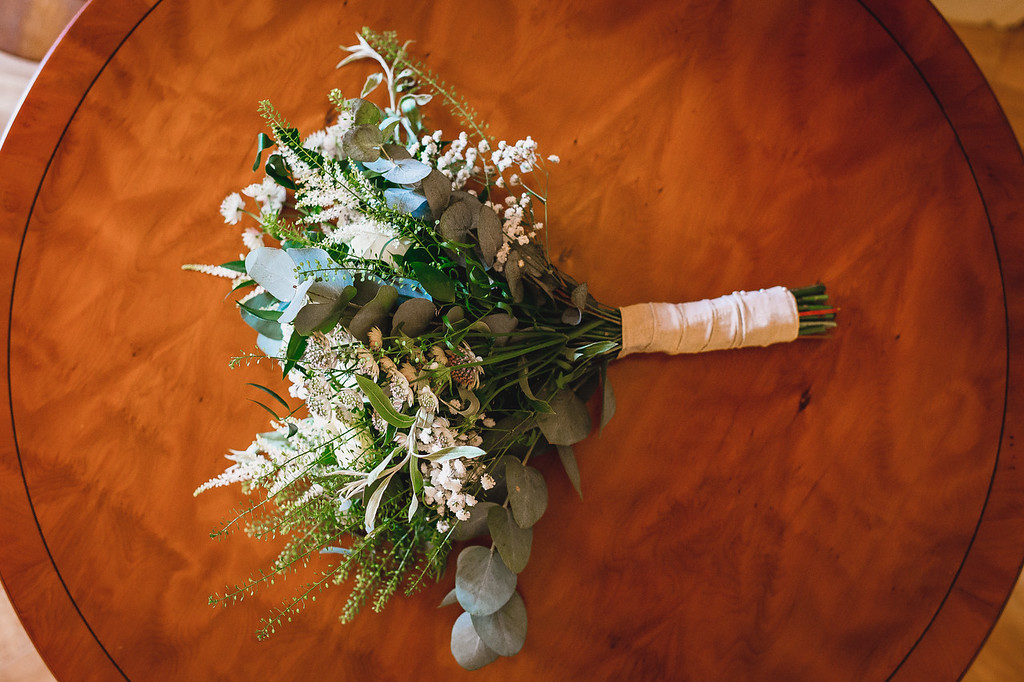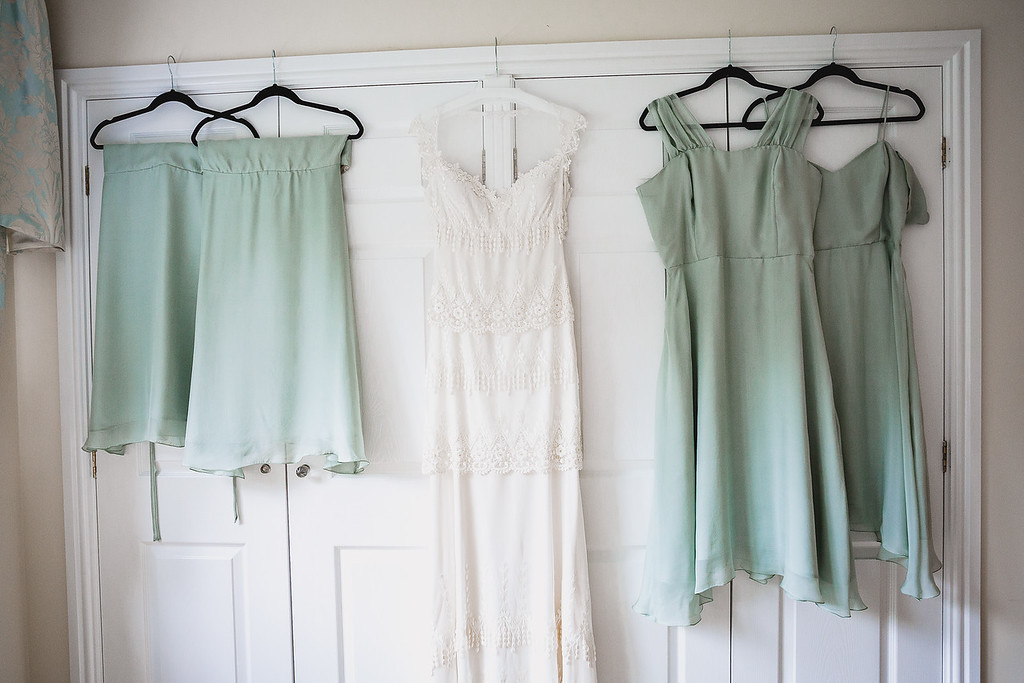 Popping the question - how did it happen?
Chris and Michelle were living in London at the time and were on their way to a piano bar when they were walking through Michelles favourite place, Battersea Park and Albert Bridge, as the sun was setting. Just as the lights on thr brdige turned on, Chris got down on one knee and popped the question. Thats where this gorgeous real wedding story began.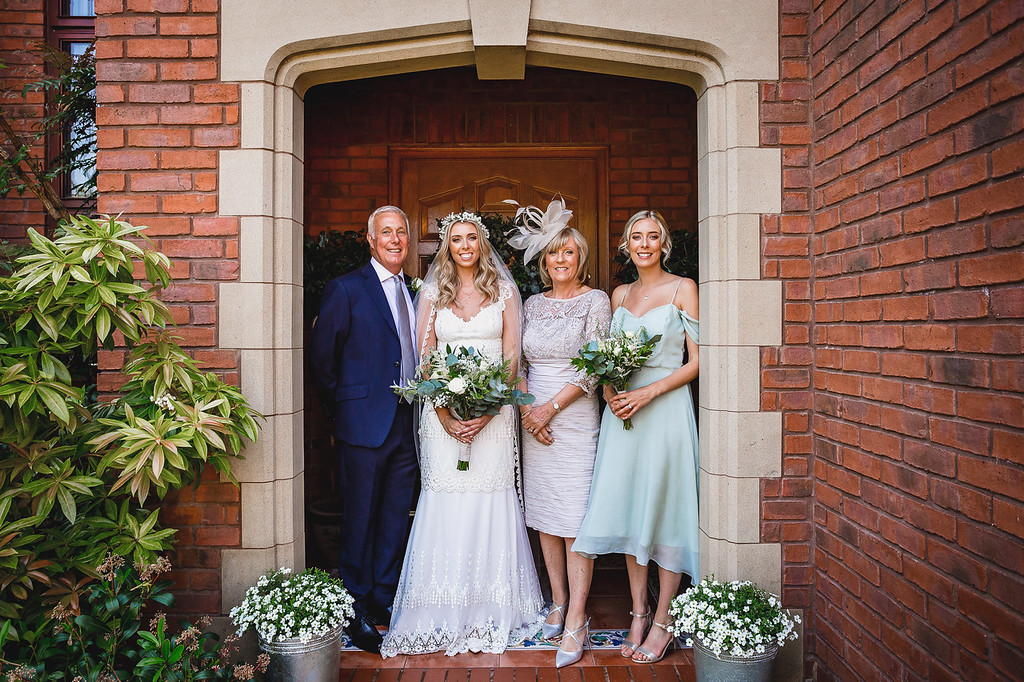 Tell us about your big day!
"We got married on the last bank holiday in May and at the amazing Avoncroft Museum. We didn't want a traditional wedding so we liked that Avoncroft Museum gave us the freedom to do what we liked and we loved that it was a quirky venue and we loved the beautiful Guesten Hall. As soon as we walked in, I had the vision of what I wanted it to look like on the day. It was a beautiful sunny day and as we wished, it was a laidback fun wedding. We had a gospel choir for our ceremony, a pizza van for our wedding breakfast, garden games, a mini railway and then an amazing band on the night to get the party going. We just wanted a huge party where everyone had lots of fun and it was definitely that!"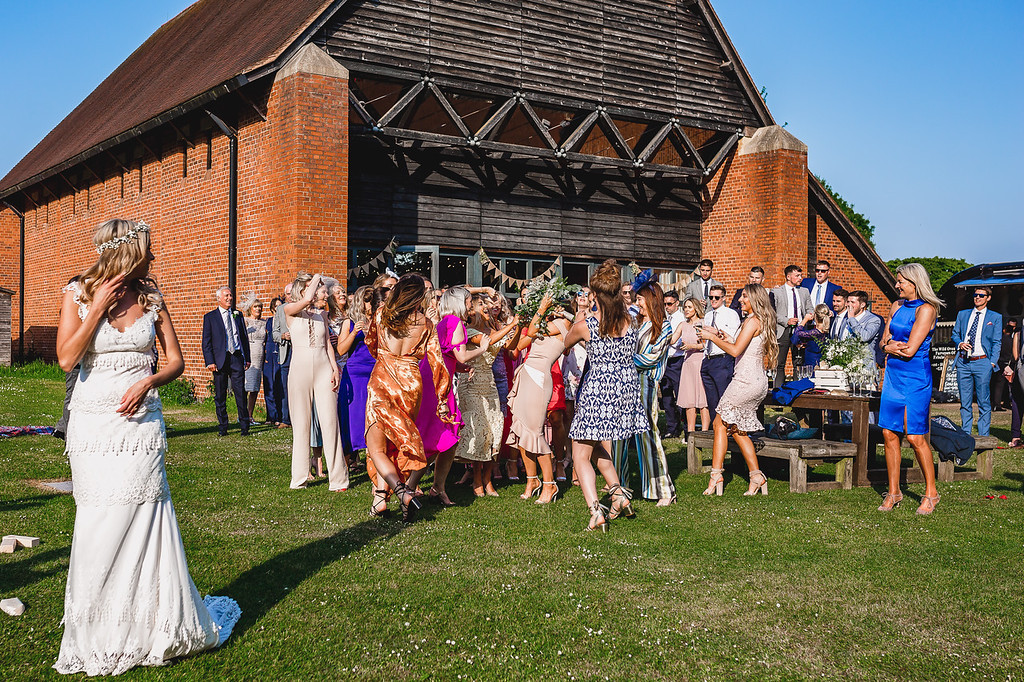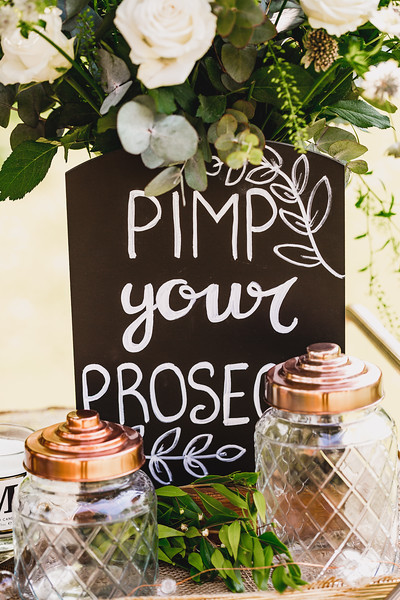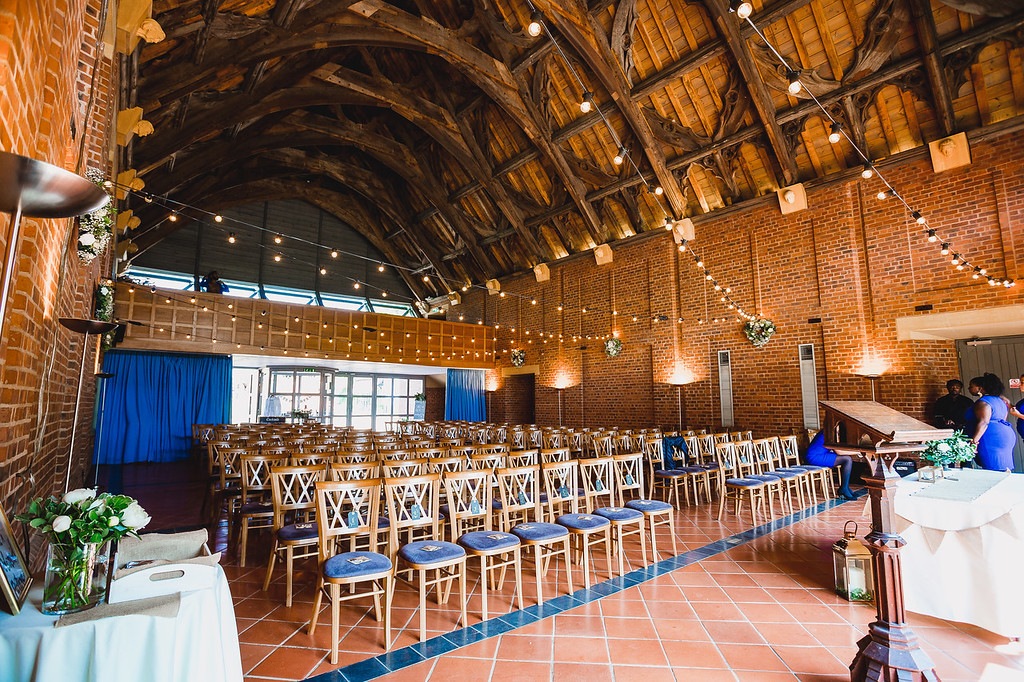 What was your favourite part of their big day?
Too much to choose from! But if Michelle and Chris had to choose they loved the speeches, the gospel choir, and that every guest was on the dance floor.
Why did you choose your venue, and what was important to you when making the decision?
"We actually only visited Avoncroft Museum – we wanted somewhere near to our home town so that it was easy for the majority of our guests. We wanted somewhere that was fun, quirky, easy and had a beautiful aspect and it ticked all the boxes. Amy at Avoncroft Museum was so helpful, I can be a bit of a control freak but I definitely relaxed on the day as I knew everything was going to run smoothly with her help."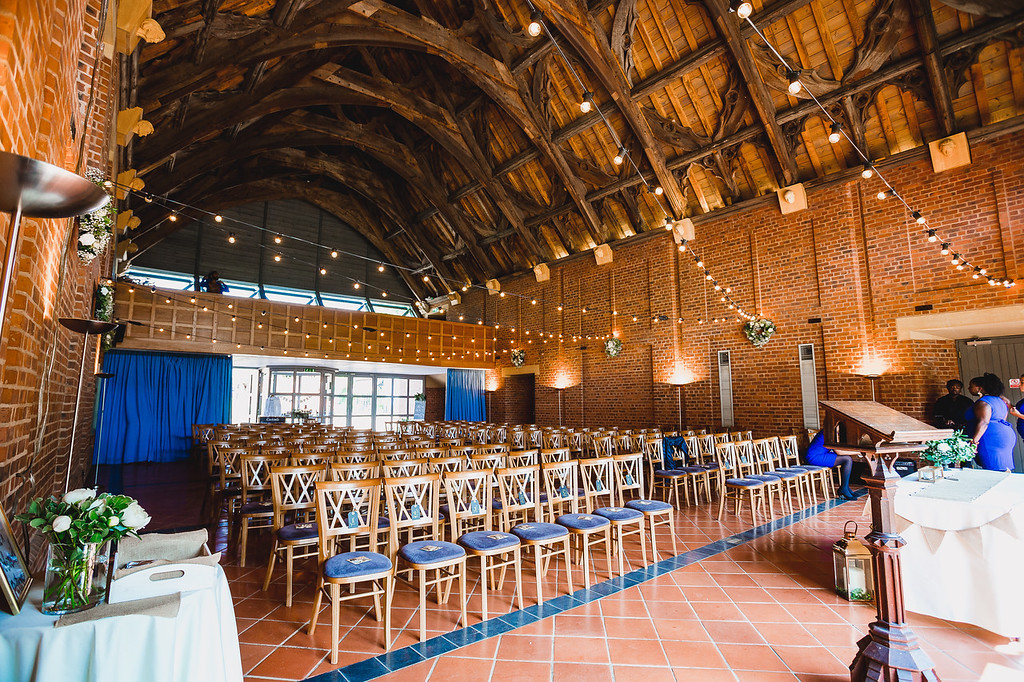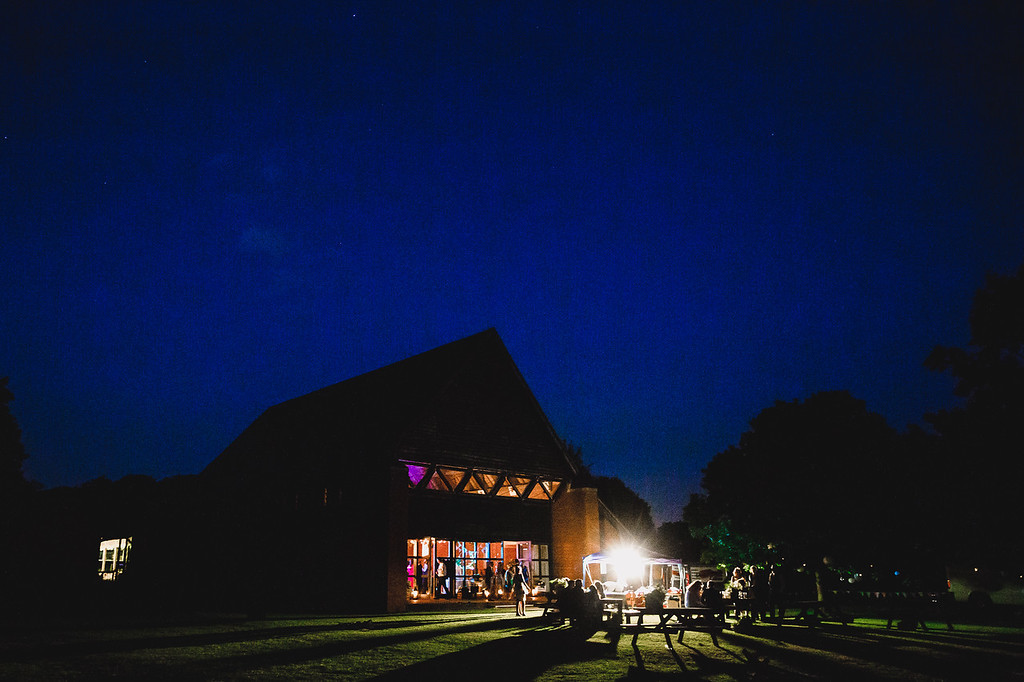 The dress! Tell us about it!
"As I work in Fashion, I knew I was going to be fussy when choosing a dress. I wanted a dress that suited me and my style and suited the venue. I love the boho vintage styles but I wanted it to be modern at the same time. When I went to Blackburn Bridal in London, I knew I had found the right place. They had so many dresses that I loved and when I tried on mine, I knew instantly that it was the one I wanted. I just felt right in it and me."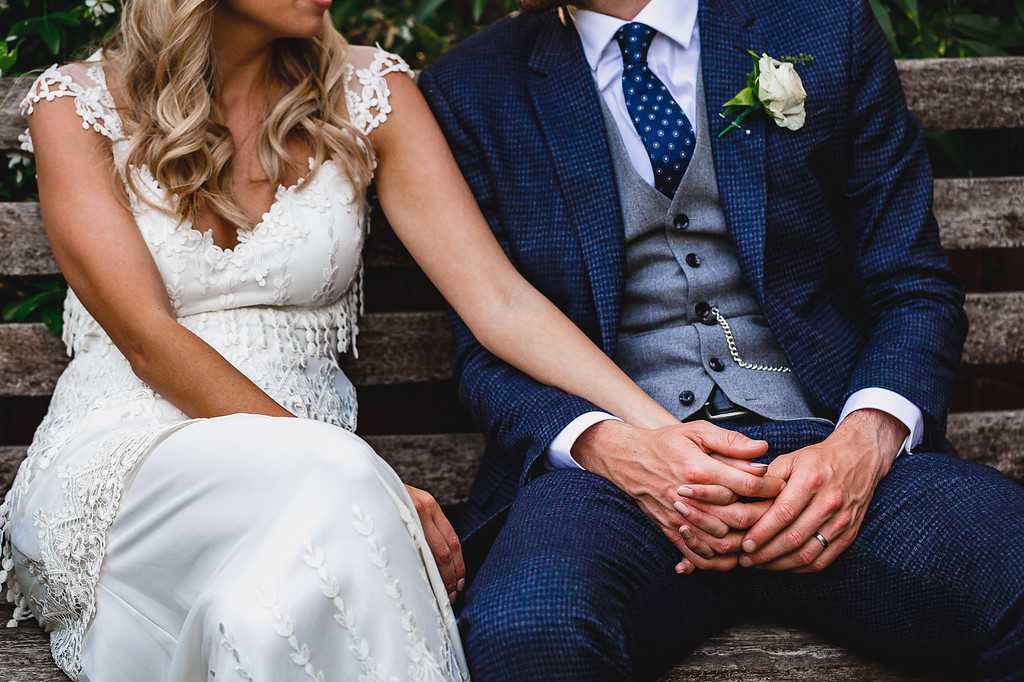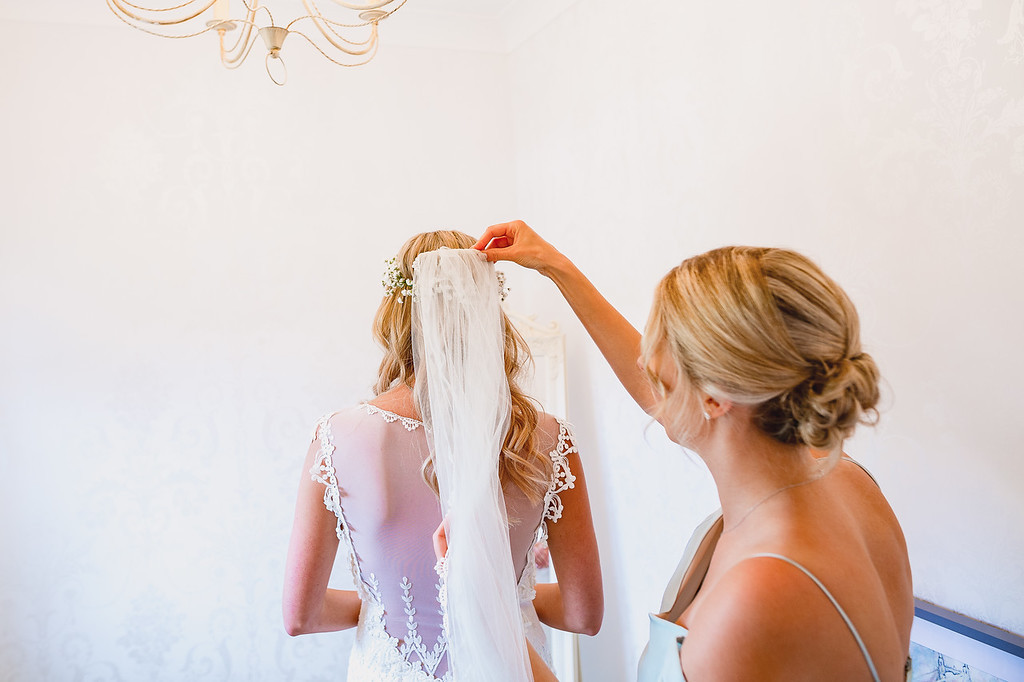 When planning your wedding did you have much help or did you do all yourselves? And what was important to you (venue, cake, etc) in the planning process?
Chris and Michelle did everything themselves because they felt it was the best way to create a wedding truly personal to them and their vision of what they wanted on their big day. Their priorities included making the wedding laid back, fun, and relaxed with an abundance of good music!
Do you have any advice for couples planning their weddings?
Just relax and enjoy the day – the planning will all be done so no point stressing anymore. Also, make sure you spend a short time together just you two as husband and wife on the day. Take a breather and take it all in as it goes far too quickly.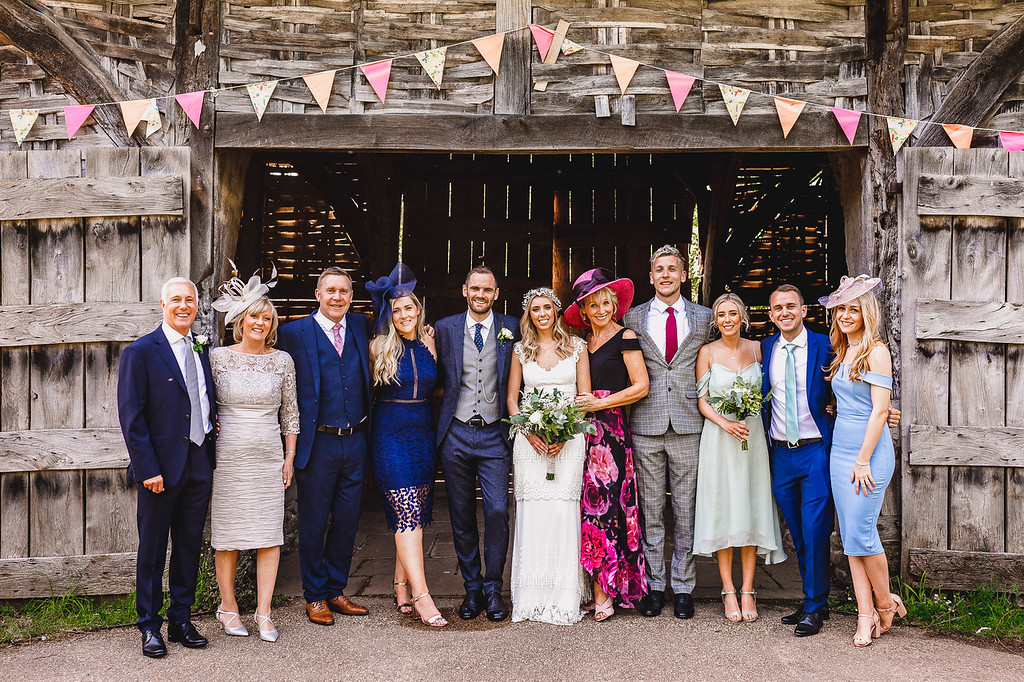 Suppliers
Photographer (permission required to credit photos) – How Photography – Russell How
Videographer – Skies are Blue
Venue – Avoncroft Museum
Florist – Friend – Chelsea Hammond
Catering – The Wild Oven & Complete Caterers
Cake – Aunty – Janette Cole
Music – CK Gospel Choir, Adam Sayer & Tru Groove
Decor & Styling – Myself with help from Sue Salisbury & Jess
Dress – Kristene by Claire Pettibone
Accessories – Ring – designed and made by The Kinver Jewellers.
Hair & Makeup – Hair – The Hive Salon, Natalie Morgan Hair. Make-up – Danielle Gilmour Make-up
Bridesmaid dresses – Designed and made by cousin Lara
Groomswear – Groom – Reiss Suit. Groomsmen – M&S Suit