Jennifer Patrice Celebrant
The Basics
Is a rehearsal included
Can you help us write our vows
Do you travel
Do you have Public Liability Insurance
---
What style of ceremony do you offer?
Religious, Spiritual, Musical, Renewal of Vows, Civil Partnership, Commitment Ceremony
How far in advance will you meet us?
As soon as is possible
Where are you based?
London
What other services do you offer?
Naming Ceremony
What forms of payment do you accept?
Cheque, Credit Card, Bank Transfer, PayPal
About
My style of ceremony is heartfelt and meaningful and memorable for you, your family and friends. I'm a qualified and experienced celebrant, committed to ensuring that you have a wedding ceremony that really means something to you both.
My focus is to work with you to create a bespoke Wedding Celebration Ceremony (which follows the legal marriage or partnership formalities) about you for you. I offer a variety of different services (including destination weddings) which are:. Choosing a Celebrant led ceremony means that you can have any element included in your ceremony be it religious with a prayer or blessing, or symbolic ritual, such as sand pouring, ring warming or lighting a unity candle - with your parents or children joining in if you so wish. As any ceremony created by me is solely for and unique to you I build the ceremony after building a relationship with you first. Your event is a life changing moment and I strongly believe that the ceremony should reflect your wants and personalities and I pride myself in being able to make that happen, whilst still making the day (or in some cases days) enjoyable for everyone. It's your story, your journey, your important moment; let's work together to ensure it's the day that makes you happy.
Find Us
Reviews

9
Leave feedback

Amaka Achicke
Jennie was an absolute godsend, We could not have asked for more. She has a wealth of knowledge and is very professional. We had no idea how to organise a civil ceremony but thanks to Jennie we had a very personalised and memorable one of a kind ceremony. She always went above and beyond for us and her passion for her work is very evident.

Audrey
The London Shenley Club | September 2019

Jennifer conducted in September an outstanding ceremony.

I was lucky enough to work with Jennifer on a lovely marquee wedding in Hertfordshire. The ceremony she organised was a bespoke religious ceremony, full of emotions. There were laughs and tears.

It was a dream to work with her as she is so calm and so well organised.

Joce and Lee
We were so happy you said 'yes' to conducting our blessing for the London celebration. You are so professional and it was such a pleasant experience!

Amanda and Ebrima
Jennifer is an absolute gem! From our first meeting with her, we knew that she was the perfect fit for our wedding. She worked relentlessly to make sure that everything was just as it should be. She valued our suggestions and supported us in finalising our wedding vows.
On the day of our wedding, Jennifer presented the most wonderful, personalised presentation of our journey as a couple.
The day wouldn't have been what it was without her contributions to our ceremony! It had everything we could have wished for...humour, tears of joy and everything else in between.
She is an outstanding lady and we would recommend her services to anyone.
Thank you again for everything, Jennifer.
Amanda and Ebrima

Christine
Jennie was extremely helpful and professional. She worked with us to find the perfect spot for the ceremony outside, a back up interior location in case there was bad weather, and a photographer. Our private ceremony was just what we wanted, very beautiful, perfect!

Cris and Andy
Hi Jennie, From the very first WhatsApp you sent me you were very helpful and thoughtful, making sure you knew every detail about how Cris and I first met, up to the present day. You were on your holiday (with a 6 hour time difference) and you constantly messaged and called me (taking into account UK time) to make sure all our plans were running smoothly and if there was anything you could do to help from suggesting restaurants to giving ideas where to get wedding outfits plus when we changed the venue of our ceremony you were very flexible. When it came to the day you very calmly took charge making sure everyone knew where to stand and what to do. The whole thing couldn't have been any better, it was all arranged in just over a week, and we all are very grateful to you and Sue (Photographer) who you also arranged was excellent. You both went above and beyond, it was a day we will always treasure. Much love, Andy and Cris

Eser and Jordi
We had our wedding on the 7th of June 2019, it was an amazing day and Jennie was certainly key architect of our big day. Until I met Jennie, I thought celebrants play a very limited role in weddings and their presence is mostly a formal necessity. How wrong I was! Jennie was so great in every way that we would never enjoy our wedding so much without her contribution. She was extremely helpful months before the big day to educate us on what to expect and provided so many useful tips to make everything work perfectly. She always impressed us with her outstanding professionalism, attention to detail and limitless compassion & patience. On our wedding day, she was with us from 7am in the morning to travel to the venue so that we could rehearse the ceremony. I have so many lovely pictures because Jennie thought me how to walk down the aisle properly! :-)
I would strongly recommend Jennie to every couple who would like to enjoy their wedding with 100% confidence that they are at safe hands!
Thank you Jennie. We can't thank you enough.
Eser & Jordi

Eunice and Christopher
Hi Jennie,

Thank you again for all of your help, we had a lovely day.

Chris and Eunice

Vicky and Bink
I would enthusiastically recommend Jennifer to anyone who wants an amazing celebration. Jennifer worked closely with us to create exactly the wedding celebration we wanted, and the care and thought Jennifer put into it added so much to the magic of our day. Her creativity, flexibility and confidence made sure that everything was perfect!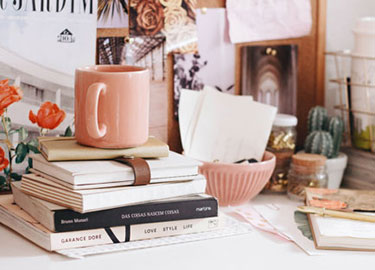 Your free account will also enable you to:

Easily manage and securely book your suppliers

Stay on top of wedding planning with our intuitive checklist

Keep an eye on spend with our budget tracker

Create and track your wedding guestlist

Plan your wedding on the go with our mobile app, downloadable via the App Store or Google Play
Thanks for your enquiry! You'll hear back shortly.
Couples interested in Jennifer Patrice Celebrant also sent enquiries to the suppliers below too. You can simply send the same enquiry to them in one click.
Yvonne Beck Wedding Celebrant
9

Awesome Bespoke Ceremonies with an Award Winning Bilingual Celebrant!...
Julia Hawkes Your Celebrant in the...
9

Julia specialises in Cotswold weddings of distinction for discerning c...
Fun Loving Ceremonies
9

My name is Lisa and I am a fun-loving celebrant who really pays attent...
Yvonne Beck Wedding Celebrant
9

Awesome Bespoke Ceremonies with an Award Winning Bilingual Celebrant!...
Julia Hawkes Your Celebrant in the...
9

Julia specialises in Cotswold weddings of distinction for discerning c...
Fun Loving Ceremonies
9

My name is Lisa and I am a fun-loving celebrant who really pays attent...
Are you sure?
If you don't ask, you'll never know...
Continue to chat
Leave
Is this supplier not for you?
Explore other suppliers.
Jennifer Patrice Celebrant
Sign up to our free planning tools today to save suppliers