Sail4fun Catamaran Charter
The Basics
Do you do bespoke packages
Is accommodation included
---
Style of event:
Trips Abroad
What do you provide?
Sailingtrip including all food.
What forms of payment do you accept?
Cash, PayPal
About
BIG FUN!! Join us on our floating home. Luxury catamaran sailing. Daytrips or 4 hour trips.
Chill in the large trampoline, enjoy swimming, snorkling or try the standing-up-paddle board.

Swing out on your favorite music on the big frontdeck.

Let us serve you your favorite drinks such as champagne, gin-tonic, rum-cola and much more.

We serve an excellent 3-course lunch (whole day) and fresh homemade tapas. Lunch and tapas included.

We end the excursion with a surprise.

We sail with a maximum of 12 persons, so there is more than enough room for everybody.
Reviews

10
Leave feedback

Laurent
Boat party tour - It was absolutely Fantastic and we had a Great Time for the ""bachelor"" party of our Friend Nadege. Everything, on Board was Great and the crew have done everything to make us feel comfortable. I recommend to use sail4fun for any cruise in Palma.

Norton
Fantastic fun trip out!

My wife and I did a half day trip out with Ingrid and Han. It was very easy to organise; we phoned Ingrid and she emailed us the details. We met her outside one of the nicer hotels in Santa Ponca and it was a five minute walk to the jetty where Han met us in a launch and took us over to the catamaran. There were 12 people in the group overall.

Ingrid and Han looked after us really well, there were drinks and food on board and we took a trip out across the sea to a bay where we stopped for some swimming and snorkelling. The alcohol and 80s music were flowing and it turned into a party boat on the way back;

We had a great time and will definitely go out with them again the next time we're in Mallorca.

Bashara
Brilliant sailing trip
Brilliant half day sailing trip with fantastic hosts Han and Ingrid. Lovely tapas lunch prepared by Ingrid. We were able to play our own tunes through the boats speakers. Beautiful weather. We loved it. Highly recommended.

Andrew
Perfect day - thank you

We had the best time. Food was fantastic. Fab hosts. Would love to do it again. Highly recommended. X

Martijn
"Great boattrip for my birthday

I got a very nice boat trip as a present for my birthday. We made a reservation by phone and contacted Ingrid. She is very kind and picked us up at 9:30 in Santa Ponca. We soon set sail under the command of captain Han. He is a very kind captain and told us about the surrounding area of Santa Ponca. We made a trip of 4 hours, stopped for snorkelling, swimming and our first attempt to do a bit of Stand Up Paddling....very difficult :). After this break, Ingrid served us a very nice lunch of various, homemade tapas. We had a very good experience and recommend Han and Ingrid for everyone who wants to enjoy a relaxing trip on the beautiful seas around Mallorca. Thanks again for a beautiful birthday present!

Samantha
Perfect way to spend the day.

This trip was booked for myself as a surprise by my hens and all 7 of us has the best day. Hans, Ingrid and Rose were very welcoming & accommodating but also left us to enjoy our time on their lovely boat. We're coming back to Mallorca in August 2018 and we will be booking this trip again!!

Andrew
Half day trip in Majorca - We decided to go with Sail4fun on a half day trip around Majorca. And it was incredible. Being that it was 4 younger guys wanting to go out, drink a bit, and play loud music I was a little worried that it might not be for us. We decided to take a chance from all the positive reviews and couldn't be happier. Got great weather, Ingrid and Hann were really cool. Left us be but would accommodate to any requests whether it was music, moving to another place, etc. The food was really good and they had a nice selection of beverages. Overall it was awesome. I do recommend the full day trip because the half day flies by and you literally do not want to leave. I would say it is perfect for families or a group of friends wanting to go out and have a good time. Thank you guys.

Tracey
Best boat trip! - Ingrid and Han were excellent hosts. Very warm and welcoming and couldn't do enough for us. We really couldn't ask for a better day. What ever we wanted onboard was supplied. Ingrid cooked us a wonderful tapas lunch whilst we sailed round the island. We had a celiac onboard and Ingrid catered for her without any issues at all. Drinks were flowing, music was playing and we stopped off for a swim and enjoyed beautiful views. I would 100% recommend this trip and when I am next in Mallorca I will definitely contact Ingrid and Han for another trip. Thank you!

Mindy
We had the most excellent time with Ingrid and Han! Directions were accurate, communication was great. Views were out of this world! The small group made it even more enjoyable and they catered to our every need. I would highly recommend sailing with them!

Olwyn Barry
Dont waste your time on over crowed boats there cheap in price for a reason.! I had 6 days In santa ponsa and this was by far the best day. This trip is run with love and as its the owners home you really feel like they have invited you into there house with a very warm welcome.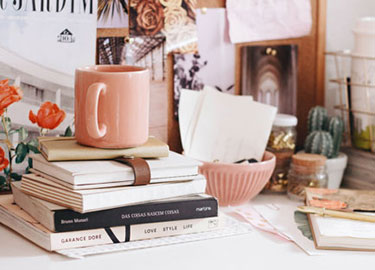 Your free account will also enable you to:

Easily manage and securely book your suppliers

Stay on top of wedding planning with our intuitive checklist

Keep an eye on spend with our budget tracker

Create and track your wedding guestlist

Plan your wedding on the go with our mobile app, downloadable via the App Store or Google Play
Thanks for your enquiry! You'll hear back shortly.
Couples interested in Sail4fun Catamaran Charter also sent enquiries to the suppliers below too. You can simply send the same enquiry to them in one click.
Bellissimo
10

Bridal Hair & Makeup with over 20 years experience and more than 1500...
Old Ship Hammersmith
10

We're recently refurbished but we've been organising weddings along th...
Flapjacks
10

Home-made fudge with bespoke flavours that can be designed and persona...
Bellissimo
10

Bridal Hair & Makeup with over 20 years experience and more than 1500...
Old Ship Hammersmith
10

We're recently refurbished but we've been organising weddings along th...
Flapjacks
10

Home-made fudge with bespoke flavours that can be designed and persona...
Are you sure?
If you don't ask, you'll never know...
Continue to chat
Leave
Is this supplier not for you?
Explore other suppliers.
Sail4fun Catamaran Charter
Sign up to our free planning tools today to save suppliers