Fuller Production
The Basics
Do you travel
Do you do destination weddings
Do you film in HD
Do you offer a highlights film
Do you use independent microphones for the ceremony/speeches
---
Style of videography:
Documentary, Cinematic
What coverage of the wedding do you offer?
Bridal/Groom Prep to First Dance. Additional Fee for hours after first dance.
How many people will be filming on the day?
2-3
Where are you based?
West Midlands
How will couples receive their film?
USB
What length are your films?
15-20 minutes
Additional info:
Feel free to give us a call if you have any questions or concerns
What forms of payment do you accept?
Cheque, Cash, Credit Card, Bank Transfer, PayPal
Videos
About
Fuller Production is a Videography company based in West Midlands specialising in cinematic Wedding films.
Fuller Production aim to create something beautiful, modern and cinematic. We're not a fan of cheesy videos that will make you cringe, we're lovers of a charming videos that'll make you smile, laugh, cry and relive the moment. Fuller Production are always prepared to throw themselves into any kind of project you have in mind. Behind Fuller Production is Keiran Fuller, the company name is honour of his grandparents, The Fuller's who have taught him all he needs to know about life. With every project is an opportunity to do something great and make people smile, laugh, feel or just sit there in awe. That's what we want to achieve. We want to give you a video or photographs you can revisit over and over again
Find Us
Inspiration by Fuller Production
Reviews

17
Leave feedback

Kate
Keiran is so talented, we are over the moon with our wedding video! Keiran made me and my bridesmaids feel completely at ease from the start and throughout the day we barely noticed he was there. He captured the day beautifully and we loved watching it all back and re-living our day. The USB was beautifully presented and the film is such a great quality. Thank you Keiran

Ollie
Keiran is a top guy and very professional, kept good contact throughout the booking process and got to the venue early!! His work speaks for it self we are so glad we decided to use him to capture our day, we would recommend him to anyone wanting there day videoed!! Thank you Kieran and his team for all your hard work much appreciated!!

Mr & Mrs Barton
Comments below say it all. Investment you won't regret, beautiful memories captured in a stunning and unobtrusive way on your wedding day! Highly recommend! Thanks Keiran - we love our video!
Mr and Mrs Barton X

Nicola
I am absolutely over the moon that we booked Keiran to video our wedding day. The trailer is amazing we can't stop watching it and I can't wait for the full version :) I would totally recommend you book so that all you special moments are captured. This is something to treasure for a life time. My wedding day seemed to go so quick so to have this to look back on is great. Thank you Keiran for making us all feel so comfortable we had so many comments about what a lovely lad you were - we wish you all the best for your future I'm sure you are going to go very far.
Love
Nicola & Andi xx

Theresa
Not even 24 hours after Kieran finished filming the wedding of my best friend we have been able to watch what is simply the most beautiful preview video ever. He has truly captured the magic of the day and allowed all of us to see from an outside perspective what an amazing occasion we were so lucky to be a part of. In the whirlwind of a wedding day it is impossible to appreciate every magical detail but thanks to Kieran we will always have those memories and the chance to see those hidden special moments we missed on the day. People that have never even met Emma and Marc have told me the video has made them so emotional, and it really is no surprise. I could not recommend Fuller Productions enough. Thank you for making my best friends wedding day even more perfect

Claire
So happy my cousin booked these guys for their wedding video. After seeing the preview I'm blown away at how beautiful it is and can't stop watching it! Such lovely professional lads who made us feel so at ease and captured every detail! My only regret is not having something like this to look back on of my wedding day. Anyone wanting to book, you will not be disappointed! Thanks so much to you both, the newlyweds are over the moon X

Helen
We decided last minute to book a videographer for our wedding, several friends told me it was their biggest regret as the day flys by so quickly. How right they were.
I thought I would feel self conscious being filmed but Keiran and his assistant were quiet, polite and unobtrusive. A pleasure to have around on our big day.
48 hrs after the wedding Keiran sent us an 8 min highlight of his footage. Nothing could have prepared us for the result, We were speechless. anyone can stand and film a wedding but he had captured in 8minutes the essence of the day. Nerves, joy, happiness, tears, laughter ,endless tiny special moments edited into a beautiful film for us to keep forever.
It effortlessly flows from the serious service to the laughter of the drinks reception, arrival of evening guests and crazy dancing later on.
It was without doubt the best money we ever spent, 12 days on and we are still watching it 3 times a day and have just managed to stop crying each time.
Thank you Keiran for giving us something so beautiful to treasure.

Jack
I have never seen someone so dedicated and passionate about there work as Keiran Fuller.
The work he produces is of high class and quality and from the very start of his work until the finished project it is highly professional and his mentality if perfect for all.
I will let his work speak for its self as it is by far some of the best I have every seen.

Kim
We just want to say a massive thank you for our amazing wedding video. It just completely blew us away, every single emotion and feeling was perfectly captured. We couldn't believe the amount of detail you managed to capture even things we never knew had happened! We can't recommend Keiran Fuller enough he's defiantly the best and it's an honor to be your first wedding!! Kim and Charlie Merson xx

Paul
Love Kieron's work. A fresh and vibrant photographer with an eye for catching that perfect picture or moment.
He brings a whole new meaning to capturing a special day or moment in picture or videography. Fuller Productions is the future

Abbie
Really nice people, we are having them as our videographers for our wedding next year! They did a lovely 365 days until our wedding photo shoot and it was fantastic! Really relax and was comfortable really quickly xx top guys

Gordon
Love the quality of Keirans work, he is a pleasure to work with and very creative and approachable in the work he produces. I look forward to working with him again in the future.

Stephanie
Beautiful work, will recommend to everyone I know. Thank you guys, you are so lovely, professional and capture real emotions.

Steph
Lovely work so passionate about his work a very different take on production nice to see a fresh approach really enjoy watching all the videos and looking at the pictures he captures recommend highly

Mr & Mrs Izard
Words just can't describe but absolutely amazing! Captured our wedding immaculately! Thank you so much Keiran. Love Mr and Mrs Izard xxx

Louise
Great place for Wedding videos's that capture the essence of the big day

Claire
Just excellent! Attended a wedding as a guest and thought these guys were brilliant.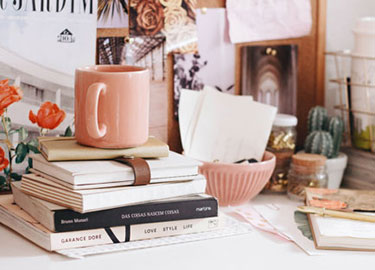 Your free account will also enable you to:

Easily manage and securely book your suppliers

Stay on top of wedding planning with our intuitive checklist

Keep an eye on spend with our budget tracker

Create and track your wedding guestlist

Plan your wedding on the go with our mobile app, downloadable via the App Store or Google Play
Thanks for your enquiry! You'll hear back shortly.
Couples interested in Fuller Production also sent enquiries to the suppliers below too. You can simply send the same enquiry to them in one click.
Big Day Productions
17

Big Day Productions provides Affordable, Professional Wedding Photogra...
Cherish Wedding Video
17

9 YEARS OF WEDDING VIDEO BLISS: creating wonderful, beautiful, creativ...
Pedz Photography
17

Pedz Photography is a Husband and Wife run professional photography an...
Big Day Productions
17

Big Day Productions provides Affordable, Professional Wedding Photogra...
Cherish Wedding Video
17

9 YEARS OF WEDDING VIDEO BLISS: creating wonderful, beautiful, creativ...
Pedz Photography
17

Pedz Photography is a Husband and Wife run professional photography an...
Are you sure?
If you don't ask, you'll never know...
Continue to chat
Leave
Is this supplier not for you?
Explore other suppliers.
Sign up to our free planning tools today to save suppliers