The Bridge Hotel & Spa
---
West Yorkshire
The Basics
Exclusive use
Ceremony license
Licensed bar
Are pets allowed
---
Style of venue:
Modern
What type of venue are you?
Hotel
What kind of ceremony can we have?
Indoor civil ceremony, Outdoor civil ceremony
Ceremony capacity:
150
Dining capacity:
150
Catering:
In-house
Corkage:
N/A
Do you have a late license?
Yes 24 hours for residents
Do you have accommodation?
Yes - 37 bedrooms
Is accommodation included?
Honeymoon suite only
What forms of payment do you accept?
Cheque, Cash, Credit Card, Bank Transfer, PayPal, Other
This supplier currently has 1 offer available
See offers
About
The Bridge Hotel is a privately-owned venue with a selection of function rooms. Based in West Yorkshire we can cater for all requirements and build that perfect day for you. We cater from 5 to 150 guests. We have facilities for indoor and outdoor ceremonies.
We offer an elegant environment which makes the ideal wedding venue for graceful & romantic reception. Weddings are a special occasion & planned just for you, we help to plan your dream wedding at The Bridge Exquisite food and picturesque surroundings. Our Wedding reception coordinators will help you in planning your wedding in every step, from the first time you contact us to the day we wave you off on your honeymoon, our friendly and highly experienced Wedding Reception Co-ordinator will assist you in selecting the menu, deciding which function room best suits your needs and choosing any entertainment you may require. The Bridge has three stunning function suites from which you can choose, depending on the number of your guests and whether you prefer contemporary, classic or historic décor, a stunning outdoor or indoor ceremony room. Our stunning new outdoor Gazebo is licensed for civil marriages and civil partnerships and gives you the option of enjoying a romantic Wedding ceremony
Exclusive offers
Intimate Wedding Offer | £900.00
What is included • Three course Carvery • Arrive with a Glass of Bucks fizz for all your guests, a glass of wine with the meal and a glass of sparkling wine to toast the Bride and Groom With our Compliments • White vintage post box • Bridge Candela
Ends Wednesday 31st March 2021
Enquire
Open Days + Upcoming Events
Wedding Fair
Sunday 10th January 2021 11.00am-3.00pm | Free Entry
Come and join us for our wedding fair. We will have lots of local suppliers here for you to chat to along with our wedding co-ordinators who would love to hear all about your big day.
Find Us
Reviews

11
Leave feedback

Mr & Mrs Cheung
Kwan tin and I would like to say a big thank you to Becky, Helen and the rest of the hotel on the day for ensuring everything went as smoothly as it did. Everything was perfect and couldn't have asked for anything better.

Mr & Mrs Henderson
We had the most amazing wedding day we couldn't have asked for anything better. All staff where so accommodating and helpful. The food was amazing and everyone commented on this. Thank you so much for making it a day we had dreamed off.

Mr & Mrs Ellis
Thank you for making our wedding day as amazing as we could have wished for. Everyone was so friendly & very helpful through whole the time we were blown away. Thank you so much again

Mr & Mrs Williams
Thank you so much for being a part of our special day. It was truly the best day of our lives and we loved every minute of it. Thank you for continually working with us and helping us create the perfect personalizes touches, an amazing day and truly unforgettable memories

Mr & Mrs Smart
We had an amazing day everything was perfect and I was looked after from the beginning of the day until the end. A special mention to Jax who went out of her way for me, calming my nerves with the help of a brandy and even managed to get our grandson to walk down the aisle, with the help of a biscuit bribe lol. The meal and service was brilliant and the full day went without a hitch.

Mr & Mrs Heald
Thank you for providing an absolutely amazing venue for our wedding, I can safely say that all of your staff not only hit the standard but exceeded it and put in masses of extra work (Without any prompting from us). The whole day ran without any issue and again this was down to the hard work and dedication of all staff on site, The DJ Provided was brilliant and was a much higher standard than any I have ever seen before. The food was immense! I can't begin to tell you how many people complimented the quality of the food provided, Not only did you provide food but provided lots of it which is something rarely seen at most wedding venues, The rooms were all clean and decorated very well, the bar was reasonable and the rooms we stayed in were all very good quality. Even the morning staff were still as helpful as ever and had packed almost all of our decorations for us and even helped us to the car with them. Although I wanted to avoid singling any staff member out I cannot avoid mentioning Jax. An absolute credit to your business, I have never felt so comforted by any staff member in any organisation as I did by Jax, She made my wife feel completely relaxed both before and after the wedding ceremony and pretty much made it her personal duty to ensure that we all had absolute perfection. It is only fair to mention the wedding coordinators too who have basically bent over backwards to make sure our day was special from the initial planning stage right up until the day after our wedding. Please keep doing what you are doing and I will always point anyone looking to marry in your direction.

Mr & Mrs Malone
Thank you so much to all the staff for their time and effort in our wedding. We had an amazing day and couldn't have asked for it to be any different. Thank you for your expertise in guiding us through the day and what and when to do things.

Mrs Payne
We can't thank you enough for everything you did to organise my son and daughter in laws wedding for us, they had such an amazing and beautiful day. Thank you so much again

Mr & Mrs Earnshaw
I would just like to say MASSIVE THANK YOU for all your work on our wedding! The day was perfect and the staff that worked were great, particularly Alice

Mr & Mrs Leese
We had the most amazing day, it was just perfect. We would like to thank you for making our wedding day so special. You have been great and so helpful throughout planning. We would also like to thank the staff at the Bridge Hotel as they made our wedding day run smoothly with no problems. We are very grateful for how hard they worked and how attentive they were when we were setting up the room. The events manager and F&B manager were very good overseeing the day. Lots of our family have mentioned how great the staff were, especially the ladies serving the food as they were very friendly. We could not have wished for a better day.

Mr & Mrs Donnelly
Thank you for everything on Saturday it was amazing. We both had a wonderful day and so did all our guests.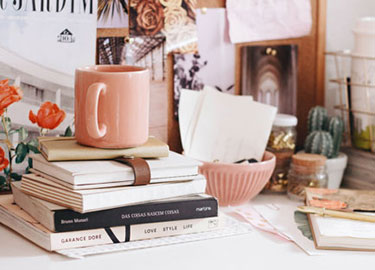 Your free account will also enable you to:

Easily manage and securely book your suppliers

Stay on top of wedding planning with our intuitive checklist

Keep an eye on spend with our budget tracker

Create and track your wedding guestlist

Plan your wedding on the go with our mobile app, downloadable via the App Store or Google Play
Thanks for your enquiry! You'll hear back shortly.
Couples interested in The Bridge Hotel & Spa also sent enquiries to the suppliers below too. You can simply send the same enquiry to them in one click.
Rudding Park
11

Award winning Rudding Park is one of the most beautiful wedding venues...
Hollins Hall Marriott Hotel & Count...
11

Set in 200 acres of grounds, we have a number of elegant rooms to suit...
The Devonshire Arms Hotel & Spa
11

For a distinctive, momentous and most importantly enjoyable day, con...
Rudding Park
11

Award winning Rudding Park is one of the most beautiful wedding venues...
Hollins Hall Marriott Hotel & Count...
11

Set in 200 acres of grounds, we have a number of elegant rooms to suit...
The Devonshire Arms Hotel & Spa
11

For a distinctive, momentous and most importantly enjoyable day, con...
Are you sure?
If you don't ask, you'll never know...
Continue to chat
Leave
Is this supplier not for you?
Explore other suppliers.
Sign up to our free planning tools today to save suppliers