As You Like It
---
Tyne and Wear
The Basics
Ceremony license
Licensed bar
---
Style of venue:
Rustic, Eco, Festival, Casual
What type of venue are you?
Alternative
What kind of ceremony can we have?
Indoor civil ceremony
Ceremony capacity:
120
Dining capacity:
120
Catering:
In-house
Corkage:
N/A
Do you have a late license?
2am license
What forms of payment do you accept?
Cheque, Credit Card, Bank Transfer
About
If you're looking for a wedding venue that is cool, quirky, and one of a kind, then there is plenty of room for you to get loved up in our romantic hideaway – Frangipani.
Designed by Newcastle's and one of the country's most talented young designers, Frangipani at As You Like Jesmond is the perfect place to begin your happily ever after.

We specialise in weddings of all sizes – tastefully traditional or daringly different – from formal dinners for up to 120, or a laid-back event for up to 200. We are fully licensed for ceremonies too, not to mention your own private bar, outdoor terrace, and we are open until 2am! When it comes to tying the knot, you need not look any further!
Let's eat, drink, and be married! With a delicious selection of personalised banquets, the best mouth-watering buffets, and exquisite menus, from Geordie sharing plates to Spanish feasts and even smoking, foaming, popping and flaming cocktails – we really do have it all!
Find Us
Reviews

8
Leave feedback

Claire & David
I don't even know where to begin in thanking you and the rest of the As You Like It team. Our day was perfect and Bailey and the team were absolutely amazing. Me and David never had to worry about a thing they totally took control and we both felt completely at ease all day.
Could not recommend As You Like It enough to anyone. All of our Family and Friends had the best time and couldn't stop talking about how beautiful the place was.
I wish I could do it all over again it was magical.
Thank you again for all the planning beforehand, it was all amazing and came together perfectly on the day.


Stephanie & Darren
Hi Bailey!



Can we just say thank you so so much for the most perfect day ever. We have major wedding blues and want to do it all again, it was even more amazing than we ever thought it would be.
You were absolutely fantastic and we're over the moon with everything.
Everyone commented on how unbelievable the venue looked and said the food was the best they'd ever had at a wedding and they're dying to come back!
You're amazing at what you do and you're so lovely you put us completely at ease.

Danielle & Steven
Hi Bailey
I just wanted to say thank you again yesterday was perfect. Steven and I had the best day of our lives and we could not fault the day. Everyone commented on how good the food was and the staff where amazing nothing was a bother. I would highly recommend you and As You Like It to anyone.
Thanks again



Helen & Ian Hunter
An amazing day!
We were married in October this year and chose to have our special day at As You Like It, and we are absolutely thrilled that we did so, as we had an absolutely fantastic day that surpassed our highest expectations.
We booked our wedding in February, and throughout the whole process, from booking the wedding, to planning, to the day itself, the team at As You Like It were so professional, so meticulous and above all friendly. The whole process was carried out with style and flair. They helped us plan the day that we wanted, from the food (the tasting experience was fantastic too, allowing us to try our courses before the day), the drinks, the decor, and so much more. What we really appreciated was the team taking the time to explain how everything would work and look on the day. Whenever we had any questions they responded quickly and with excellent answers. The day itself was beautiful. The room looked stunning, our guests and ourselves were really taken care of and looked after.
All of our suppliers like cake, florists, band were given excellent access to the venue so all went off perfectly. Our wedding manager on the day, Bailey, was terrific, friendly, fun and a really calming influence throughout. She made sure we had time to ourselves on the day, to reflect and enjoy it. The food and drinks were all excellent as expected, serving staff were fantastic. We could not recommend As You Like It highly enough, our only regret is that our wedding day is over.



Karli & Lee
Maddie helped us to create the best spec and offered ongoing support and guidance throughout.



Bailey was brilliant on the day, so professional and friendly and warm.


The food was phenomenal, the service friendly and attentive….
The venue is an absolute DREAM!
I'm gutted it's over & want you to than each and every member of your team on our behalf for giving us such a beautiful day
(I think my sister wants her wedding there too

Angela & Chris
Chris & I want to say the biggest thank you to everyone at As You Like It who made sure that our wedding was the best day.
We chose the venue because we absolutely love the venue, the style and the food, but everything looked 100x better than we had planned or imagined and every one of our guests had an amazing time – they all thought AYLI was stunning and were impressed with the food and drinks (especially the size of the Yorkshire pudding!) and everything together helped create a great atmosphere.
It was the service that made it extra special, and it was fantastic all day – so we want to thank everyone from Bailey and Maddy who have been so helpful and friendly helping us organise the day, to those who set up the tables so brilliantly and the waiters/waitresses who were lovely and efficient and the bar staff who were lots of fun! Thanks to the chefs who must have worked very hard to get 90 plates x 3 out which were all fantastic.
We just wanted to let you know how much we appreciated everything and wish all the staff well for the future.
Thanks

Charlotte & James
Better than we could have hoped for
Thank you! We had the best day and all of our guests have gone out of their way to express what a fabulous day it was. I couldn't fault the team at AYLI, they were smashing. Our wedding manager (Bailey) did a fantastic job, I can't praise her enough. She was so kind and attentive and totally put us at ease.
You have a wonderful team at AYLI. The bar staff were so friendly, my husband James said one in particular I think his name was Ben was lovely and friendly and went out of his way to accommodate us. The food was amazing, we had requested the white sangria for our top table and it was better than we remembered. The set up of the room was better than we could have hoped for. Overall one of the best days of our lives that we will always remember. Thank you so much for this special venue, we hope we're at another wedding their soon.


Amy & Chris
From start to finish I have been so impressed with the service we have received from as you like it but most of all the staff who were a huge part of our special day yesterday were absolutely amazing. Literally you took all the stress and pressure away and not only made myself.
But all of the guests at ease the food and service was outstanding along with the bar staff and decor. Bailey you made me feel so at ease and were a pleasure to have alongside us Everyone should be extremely proud of the service they give to their clients so a huge big thank you from myself, Chris and all of our guests we will definitely be seeing you soon for Sunday lunch
Thanks again!
Warmest wishes,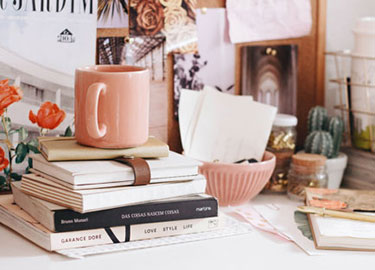 Your free account will also enable you to:

Easily manage and securely book your suppliers

Stay on top of wedding planning with our intuitive checklist

Keep an eye on spend with our budget tracker

Create and track your wedding guestlist

Plan your wedding on the go with our mobile app, downloadable via the App Store or Google Play
Thanks for your enquiry! You'll hear back shortly.
Couples interested in As You Like It also sent enquiries to the suppliers below too. You can simply send the same enquiry to them in one click.
Le Petit Chateau
8

We had a dream; a dream of bringing the allure of French chic right to...
Doxford Barns
8

An exciting and truly unique barn wedding venue situated in the heart...
Newton Hall
8

Specialising in unique weddings, private parties and corporate event...
Le Petit Chateau
8

We had a dream; a dream of bringing the allure of French chic right to...
Doxford Barns
8

An exciting and truly unique barn wedding venue situated in the heart...
Newton Hall
8

Specialising in unique weddings, private parties and corporate event...
Are you sure?
If you don't ask, you'll never know...
Continue to chat
Leave
Is this supplier not for you?
Explore other suppliers.
Sign up to our free planning tools today to save suppliers