Woldingham Golf Club
---
Surrey
The Basics
Exclusive use
Ceremony license
Licensed bar
Can we bring our own wine
---
Style of venue:
Traditional
What type of venue are you?
Country House, Alternative, Golf Club
What kind of ceremony can we have?
Indoor civil ceremony
Ceremony capacity:
130
Dining capacity:
200
Catering:
Flexible
Corkage:
£12 per bottle of wine/£17.50 per bottle of Sparkling Wine/Champagne
Do you have a late license?
Possible by prior arrangement
Is accommodation included?
N/A
What forms of payment do you accept?
Cheque, Cash, Credit Card, Bank Transfer
Videos
About
Found just north of Woldingham, on the edge of the Surrey North Downs and surrounded by a beautiful rolling golf course, this modern, neoclassical style clubhouse offers a tasteful venue and picturesque backdrop in which to tie the knot and celebrate your big day…
Surrounded on all sides by its course and dominated by mature woodland. Built in the style of a Palladian country mansion, Woldingham boasts many fine features including a first floor purpose built function suite offering exclusive facilities. Entry to the suite is gained either via the main entrance and up the wooden sweeping staircase or from the grand stone staircase which leads from the pillared walkway to the balcony overlooking the 18th green - both of which offer spectacular red carpet opportunities!

Classic, neutral décor echoes the tranquil setting of this venue. Stylish and intimate, the first floor suite is further enhanced with large windows to three sides allowing natural light to flood in. French doors open onto the large stone balcony providing more outdoor space in addition to the private lounge and bar areas.

Sited in the heart of the Halliloo Valley, Woldingham is a tranquil and picturesque setting, making it a popular choice for weddings and celebrations.
Find Us
Reviews

13
Leave feedback

Kay
Was a spectacular venue to watch lovey friends celebrating a wedding. Staff were attentive and the food was excellent. Beautiful views to top it off!

Kerry
Had our wedding at the golf club house. Fabulous venue, good staff and a truly memorable day

Chloe & Rob
On Saturday, Rob and I got married and had our wedding reception at Woldingham. The whole process of making arrangements with the lovely Angie in the build up to the wedding was seamless and Angie was just brilliant. On the day of the wedding Oliver made sure everything ran so smoothly and there wasn't one glitch! What a stunning venue. Our photos look amazing. Highly recommended venue for a perfect wedding! Thanks guys. Chloe and Rob.

Jenetta Streek
Had a wonderful day/evening for our wedding. Staff were great with no issue to big for them to handle and amazing venue which we hope to use again.

Becky and Darren Finch
We had the best day of our lives on Saturday 15th April 2017.
From the first (of many) emails to Angie to the last song of the night, the staff did everything possible to ensure that our wedding was everything we wanted it to be.
We would like to thank Angie for all her advice and organisational skills, Ish for his recommendations at the final meeting, and his calming influence on us on the day, Ollie for driving our photographer in the golf buggy, and being very patient while we chose loads of locations for pictures. We absolutely recommend Woldingham Golf club as a wedding venue. Not only for its picturesque landscape, and huge function room, but for all the staff who really did make our day. Thank you all. Becky and Darren Finch

Charlotte
Wow what a beautiful place to get married! We had our wedding reception at Woldingham golf club on 5th August 2017 and what a fantastic day we had. It all ran so smoothly with the help of the staff, I would like to give a special thanks to Angie, Ish, Ismael (chef) and Sophie (waitress) for all your help on and the lead up to our day. We couldn't fault the wedding breakfast it was presented and tasted great, thanks to Ismael the new chef at the venue. Ish you put us at ease and made sure the day ran smoothly, Angie you helped put our special day together and answered any of our concerns or questions promptly and professionally. Thank you again for such a brilliant day, one we will never forget. I would definitely recommend this venue for your wedding not only has it got an idelic setting for lovely photos, but the staff are suberb! Xx


Maxie Knowles
Our son's wedding was held here on 28th July and I cannot praise the venue and staff enough for all their efforts. The Venue is a fantasic location and set in the most beautiful surroundings - it was a pretty wet day, but because of the surroundings you were never really aware as the scenery was so beautiful.
Would highly recommend.


Kim Lewis
We had our wedding ceremony and reception here last week, we couldn't have asked for a more beautiful setting, the venue is absolutely beautiful, as are the grounds that surround it. The team of staff are so helpful, especially Angie on the lead up to the wedding who was more than happy to answer any and all questions we had, and Ish who was with us on the day who couldn't have been more helpful and made sure everything ran smoothly. We had a barbeque style wedding meal which was absolutely delicious, all the guests commented on how tasty it was. I would definitely recommend this place to anyone considering it as a venue for their special day.


Colin Webb
Now that the madness is over, I just wanted to drop you and the team a quick note to say a 'HUGE THANK YOU' for everything you did in making the day go as smoothly as it did.
I have received so many great comments about the whole day from so many people. The venue, the food and of course the 'Canapés and Drinks'.
There is so much effort that goes in behind the scenes that we don't ever get to see, that makes these events special and personal - For this I thank you all.


Chris
We would like to thank you for all the help and organisation you gave to us for our wedding both before and on the day.
Angie - everything was in place and everyone thought it was the perfect venue for us.
Ish - you and your staff were so cheerful and helpful throughout the day ( we actually gave you more requests than we gave the DJ !! ) and the food was excellent. From a personal perspective, I was most impressed by the size of portions on all three courses - they were actually the best I have ever seen at a wedding.

Di Wilks
I was a guest at the wedding of Kathrine and Christian on Sunday 9th of July, and would just like to pass on a big thank you to all the staff who looked after us that day.
The service and professionalism was first class, the staff were very accommodating, calm service with a smile, very respectful I could go on and on.Truly a wonderful experience and good time had by all !. Please pass this message on to them

Danielle Murrell
Paul and I would like to say a massive thank you to yourself and all of the team for Saturday.
We couldn't have wished for anything better and the day went so well, our wedding was perfect.

Kevin Murrell
My daughter, Danielle, held her wedding reception at the Golf Club on Saturday. On behalf of my wife and family i would like to say the whole day was made perfect with the help of all of the staff and everyone involved at Woldingham. It really was fantastic and i know my daughter and son in law were absolutely delighted with everything. Could you please pass our best wishes and thanks to everyone.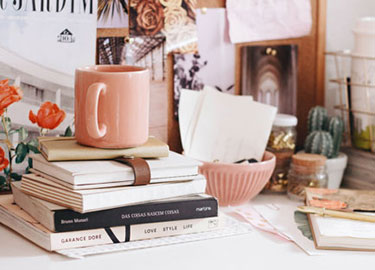 Your free account will also enable you to:

Easily manage and securely book your suppliers

Stay on top of wedding planning with our intuitive checklist

Keep an eye on spend with our budget tracker

Create and track your wedding guestlist

Plan your wedding on the go with our mobile app, downloadable via the App Store or Google Play
Thanks for your enquiry! You'll hear back shortly.
Couples interested in Woldingham Golf Club also sent enquiries to the suppliers below too. You can simply send the same enquiry to them in one click.
Marden Park Mansion
13

Marden Park is the ideal venue for your romantic wedding day. Set in a...
Farleigh Golf Club
13

From rustic chic to vintage glamour, weddings at Farleigh Golf Club ar...
Surrey National Golf Club
13

Set amidst the beautiful rolling Surrey Downs and surrounded by its ow...
Marden Park Mansion
13

Marden Park is the ideal venue for your romantic wedding day. Set in a...
Farleigh Golf Club
13

From rustic chic to vintage glamour, weddings at Farleigh Golf Club ar...
Surrey National Golf Club
13

Set amidst the beautiful rolling Surrey Downs and surrounded by its ow...
Are you sure?
If you don't ask, you'll never know...
Continue to chat
Leave
Is this supplier not for you?
Explore other suppliers.
Sign up to our free planning tools today to save suppliers