Foxhills Club and Resort
---
Surrey
The Basics
Ceremony license
Licensed bar
Can we bring our own wine
---
Style of venue:
Modern
What type of venue are you?
Hotel
Exclusive use:
Flexible
What kind of ceremony can we have?
Indoor civil ceremony, Nearby church
Ceremony capacity:
100
Dining capacity:
180
Catering:
In-house
Corkage:
Corkage fees (per bottle): £25 wine; £39 sparkling wine; £59.50 Champagne
Do you have a late license?
Licensed until 12am. Extension until 1am available (£300)
Do you have accommodation?
Yes - 70 rooms
Is accommodation included?
Depends on the package
What forms of payment do you accept?
Cheque, Cash, Credit Card, Bank Transfer
About
Sweeping Surrey countryside. Immaculate golf courses. Intimate corners around the 400 acre estate. Blend the beauty of the resort with personalised service and luxurious accommodation to create your perfect wedding day at Foxhills Club & Resort.
Helping couples celebrate their nuptials for over 40 years, the Foxhills team takes a personalised approach, offering bespoke touches to tailor your special day. From an elegant drinks reception on the lawn of the Victorian era Manor House to dancing the night away on the modern Clubhouse's custom-fit dancefloor, start your life together in style.
Just a short drive from the M25, within easy reach by car and public transport from London, your guests can enjoy a stroll around the stunning grounds whilst you utilise the championship golf courses, woods, swimming pools, tennis courts or Manor House for your wedding photographs.
Ceremonies are held in the Manor House's Library room, whilst your wedding breakfast and evening reception are in the Clubhouse, with smaller gatherings available in the Orangery.
The resort also offers 70 bedrooms ranging from Standard Rooms to Deluxe Suites, perfect for turning your wedding day into a weekend celebration.
Find Us
Reviews

24
Leave feedback

Millie and Alex
Foxhills was a superb location to get married and they far exceeded our expectations. The wedding packages at Foxhills mean that most of the details are taken care of for you. I found this to be such a relief as there are enough other details to be thinking about! Jasmine and her team went above and beyond to ensure that everything was taken care of but also to ensure that all of our specific requests were met and that our wedding was personal to us and reflected us well. The team at Foxhills are the ultimate professionals and our day couldn't have run better. Despite a few challenges (such as rain most of the day!) they calmly and capably ensured the day was a success. Alex and I enjoyed ourselves immensely and best of all our guests had a wonderful day. Our guests commented on how brilliant the team at Foxhills were, how smoothly the day ran and how much they enjoyed the beautiful facilities and lovely setting. But most of all people commented on the delicious food! So many people said it was the best meal they had had in a long time and by far the best at a wedding. Foxhills really is the perfect place to get married. They can cater for large groups (we had 160 sit down) with ease and excellence, the food is exceptional, the service professional yet personal and the facilities and grounds create the backdrop for a beautiful and special day. And I can say with confidence it is perfect in all weather! Foxhills made every effort to make our day special and we hold many happy memories as do our guests, which means the world to us.



Mr and Mrs Stedeford
We had our reception at Foxhills early July and it was one of the best days of our lives. We could not have wished for a better setting. The staff were fantastic and made the day so much more special. We just want to do it all over again. We would recommend Foxhills to everyone.



Emily and Luke
From the moment we saw Foxhills we knew it was going to be where we had to get married! All of our guests have said that it was the best wedding they have been to, in the best setting! All of the recommended suppliers we used were also brilliant. Thank you so much for making it our dream wedding and making sure that we had the best day ever!

Danielle
Jasmine and the Foxhills team were amazing from start to finish. Our wedding day was everything we had hoped it would be. All our guests have said what a great time they had and how memorable the day was. The Master of ceremonies, Adam was brilliant and helped make our wedding at Foxhills perfect. Many thanks to everyone involved

Damon Macklin
I want to say from both of us thank you so so much for all the help you and your team put towards making the day such a massive success! All of our guests had a great time :)

Debbie
We had the most amazing day thank you and we really appreciate everything that has been done between yourself and Foxhills. Thank you for making it perfect for us!

Amanda
John and I just wanted to say a massive thank you to you and your team for Saturday. We had a wonderful day and everyone commented on how relaxed and enjoyable it was. The Wedding Breakfast in the Orangery looked absolutely stunning and I know you and your team put a lot of work into that. We can't wait to come back and celebrate our first anniversary at Foxhills.

Stefanie
We wanted to say a massive thank you to you and the team for helping us have the perfect day. Foxhills is a beautiful venue and the Pine Room was stunning - exactly the space and ambience we wanted.

Victoria
Such a beautiful venue and a perfect size. Very intimate, Chris our co-ordinator at the venue was great and very bubbly, the food was amazing, I can not fault the venue and service for one single thing. everyone said how amazing it was and how lovely. We had food in the Orangery and it was so pretty and perfect and then to the club house for the evening which looked stunning.

Judith and Andrew
Thanks for an amazing day and night at Foxhills we were very well looked after by Chris and all the team thanks a lot a treasured memory and start to our happy life together xx

Jacqui
This was the most perfect venue for our wedding. The setting is stunning and the staff outstanding. Each staff member carried out their respective tasks to perfection, resulting in the most magical day for the groom, myself and our guests. Chris Collard is an excellent wedding co-ordinator. No request or query was ever a hassle for him and he handled everything with humour and professionalism. We really can't recommend Foxhills highly enough and can't wait to go back for a mini-break.

Jade Reid
We would like to thank all of the team at Foxhills for a wonderful wedding. The whole day ran so smoothly - it was the most fantastic day and we couldn't have done it without Foxhills' members of staff. Everything from the coordination, to picking us up, ensuring we were in the correct place, the wonderful food and wine... and the great bar staff. The whole day was smashing and we would definitely the recommend the venue to anyone looking for a wedding location. All of our friends and family have commented on how beautiful Foxhills was as a wedding venue, how smoothly things ran and how the whole experience was great. It is a destination wedding venue and it offers everything any one could ask for - accommodation, bar/restaurant for gathering the night before, area for children, the location is stunning and the areas within Foxhills offers a great mix of traditional and modern. 5 out of 5!!

Paul & Lisa
We would just like to say a massive thank you to Chris and all the Foxhills team for our fantastic wedding day in August. Everything was perfect to us and we cannot thank you enough. We fell in love with Foxhills from the moment we drove into the gates and are both so happy we chose to have our special day with you. Would like to also mention Ross the toastmaster who without we would of been completely lost! Sam the floor manager who made sure the wedding breakfast and evening ran smoothly and even bought us the towels after our ice bucket challenge! We would highly recommend this venue to anyone for all occasions you wont be disappointed! Thank you Mr & Mrs Day!

Charlotte
"It was the most amazing day, we loved every minute of it. Thank you for all your help and making sure everything went so smoothly! The toastmaster was fabulous as well and without him I'm sure there would have been total chaos! Such a lovely venue and we had so many good comments about the venue and Sam the lady who was organising the evening reception was brilliant to."

Louise & Paul
"Just wanted to say a massive thank you to you and everyone at Foxhills for making our day so special, we had an amazing time. The day itself ran really well from the start. We were also really pleased that Adam was there guiding us through the day. He made the day run so smoothly. Numerous people have commented on the food, it is still being talked about today. Please thank the catering staff especially the chef. We have some fussy eaters and even they were blown away."

Jayne & Clive
"Thank you! We had an absolutely fantastic day, we loved every second. The team at Foxhills were excellent, and we felt that the whole day was seamless. Everyone commented on how good the staff and the venue was."

Sharon & Steve
"The venue – everyone loved Foxhills, thought the setting was just right and the views perfect. Our guests commented on the food – stating how much they enjoyed the variety and it all tasted really good. Must mention Ross – he was superb, guiding everyone in the right direction and keeping us on schedule and making us laugh. In fact everyone involved behind the scenes did a great job to make our day go smoothly."

Hannah & Tom
I just wanted to thank you so so so much! Everything was absolutely perfect – the cold beer to the sticky toffee pud. We couldn't have asked for anything more – and we are ecstatic we chose Foxhills. Everything was seamless and I really appreciate you greeting me with a brolly! Ryan was fab and the marquee looked incredible – exactly what we had pictured. Every guest complimented the venue and the food. We truly had the best day ever! It really cant be faulted, still smiling now and can only thank you for working so hard for us!

Hannah & Jeff
Every aspect of the day was far beyond even our greatest expectations and our guests have only given amazing feedback. All of the staff were fantastic, especially Sam, Ross and of course Chris, the food was amazing and your recommended suppliers were fantastic – both Lee the DJ and Paul the photographer.

Kristina & Nick
We had a fantastic day and thank you so much for everything you did to make our day perfect! Everything ran so smoothly – the whole day was fantastic! Ross was absolutely wonderful – he made sure things ran on time and is so good at his job!

Carol & Dave
The food for the sit down meal was absolutely beautiful and everyone commented how excellent it was. The staff were excellent and very efficient and also pass on a big thank you to Ross the toastmaster he was excellent, friendly and a good laugh. He made everyone feel very welcome. Thanks to Chris as well for all your help and assistance, we would recommend Foxhills 100% to our friends and persons who are looking for a perfect and lovely wedding venue.

Craig
We had our wedding at Foxhills on Easter Saturday, 19th April 2014. The day was amazing!! The team at Foxhills especially Chris will go above and beyond to make your day unforgetable. The food was first class and everyone commented that it is the best food they have had at a wedding. Ross the toastmaster is such a help and a calming infulence on the day - much needed from a Grooms point of View! I would recommend everyone I know to choose Foxhills. You also have the added bonus of the great facilities s to use and we made it a long weekend to get the most out of it.

Mr and Mrs Leach
We couldn't have asked for more from Foxhills. Each and every member of staff helped to make our day the BEST EVER. The venue and grounds are stunning which all added to the magic of the day. We couldn't recommend Foxhills more to anyone wanting a memorable and beautiful venue to hold a special occasion.

Alan & Katrina
We would like to thank you and your teams for everything you did, everything went very smoothly and every one of our guests commented on how good the venue, food & atmosphere was. Absolutely fabulous and cant wait to see you again!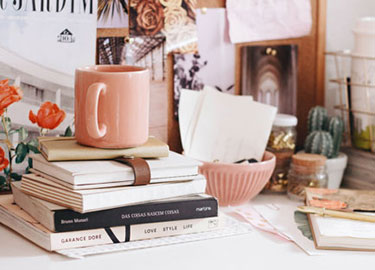 Your free account will also enable you to:

Easily manage and securely book your suppliers

Stay on top of wedding planning with our intuitive checklist

Keep an eye on spend with our budget tracker

Create and track your wedding guestlist

Plan your wedding on the go with our mobile app, downloadable via the App Store or Google Play
Thanks for your enquiry! You'll hear back shortly.
Couples interested in Foxhills Club and Resort also sent enquiries to the suppliers below too. You can simply send the same enquiry to them in one click.
Botleys Mansion
24

Botleys Mansion is a truly elegant, exclusive use wedding venue with a...
The Talbot
24

No matter what the size or scale of your wedding, we have the flexibil...
Gorse Hill
24

Gorse Hill is a beautiful Edwardian mansion set amongst 17 acres of pi...
Botleys Mansion
24

Botleys Mansion is a truly elegant, exclusive use wedding venue with a...
The Talbot
24

No matter what the size or scale of your wedding, we have the flexibil...
Gorse Hill
24

Gorse Hill is a beautiful Edwardian mansion set amongst 17 acres of pi...
Are you sure?
If you don't ask, you'll never know...
Continue to chat
Leave
Is this supplier not for you?
Explore other suppliers.
Sign up to our free planning tools today to save suppliers