Glemham Hall
---
Suffolk
The Basics
Exclusive use
Ceremony license
Licensed bar
Can we bring our own wine
---
Style of venue:
Traditional, Gothic, Festival, Glamorous, Formal
What type of venue are you?
Country House, Historic
What kind of ceremony can we have?
Indoor civil ceremony, Outdoor civil ceremony, Nearby church
Ceremony capacity:
95
Dining capacity:
150
Catering:
Recommended supplier
Corkage:
£10 - £12 per 75cl bottle
Do you have a late license?
Our license is until 23:30 with carriages at midnight.
Do you have accommodation?
We don't have any accommodation, but can recommend near-by holiday cottages, hotels and B&Bs
Is accommodation included?
N/A
What forms of payment do you accept?
Cheque, Credit Card, Bank Transfer
About
Glemham Hall is a beautiful Elizabethan country house available exclusively for you to enjoy the most amazing wedding day. Set in 300 acres of glorious Suffolk parkland, the gardens and Hall offer a welcoming and friendly atmosphere creating the perfect setting to celebrate with family & friends.
Descend the Grand Staircase to your ceremony in the elegant surroundings of the Great Hall, gather at our Summerhouse to say 'I do' surrounded by lavender borders and roses or alternatively, head down the yew tree avenue and path to St Andrew's Church for your ceremony. Our rose garden is perfect for drinks and canapés in the sunshine! And on the cooler days relax in the Drawing Room, with open fire and beautiful blue panelling.
In the walled garden our luxurious marquee is available all year around for your wedding reception. Glass chandeliers hang overhead and fairy lights line the ceiling and your entrance. Under-floor heating ensures your guests remain warm and cosy and in the warmer weather the window walls of the marquee can be rolled up allowing your guests to feel the Summer breeze!
A fully licensed bar and a dance floor, with starlight canopy above, are provided to create the perfect venue for your wedding reception ensuring that the party flows right through the night.
Find Us
Reviews

7
Leave feedback

Adam & Stacey Denton
Adam and I just wanted to say a huge thank you to you both. Victoria was amazing on the day and she was so helpful! We adored our wedding and it was perfect to us in every way. Thank you for all of your help leading up to it and letting us make so many perfect memories on our big day.

David Macdonald, Father of the Bride
Our thanks to you all at Glemham Hall and the caterers for a perfect day. The Hall and Gardens were a fantastic setting in the brilliant sunshine, so perfect that it seemed like a dream! Your arrangements worked smoothly, the wedding breakfast was delicious and served efficiently and the evening's entertainment enjoyed by all. Without exception, our guests fell in love with Glemham and the surrounding Suffolk countryside. Finally, our thanks to you for guiding us so efficiently through the planning.

Mike & Nicky Wilson
From the moment we first visited Glemham it was obvious it was the place we wanted to get married, the hall, the gardens, the approach, the marquee - everything about it is beautiful!
Donna was so brilliant in reassuring us and answering any questions in the lead up to the day, and so flexible with the things we wanted to do... "Can I put trees in the marquee?" No problem… "Will a London bus fit up the drive?" Sure will... "I've seen these paper lanterns?" Sounds great...
The whole thing went so smoothly and we felt so well looked after we honestly couldn't have had a better day. I highly recommend Glemham if you are looking for a wedding venue!

Emily & Ciernan Lowe
A huge thank you for making our wedding on Saturday such a roaring success. So many of the guests were overwhelmed with how beautiful the hall and gardens are. I have to admit I was quite nervous before the day that it wouldn't live up to my ridiculously high expectations of my fairy-tale wedding. However, the day massively exceeded all my expectations. Everything about a wedding at Glemham Hall is perfect. You and Victoria were so kind and helpful in answering my hundreds of emails and requests in the months leading up to the day. On the day you were so organised and everything ran so smoothly.
Despite the rain on our wedding day I can honestly say it has been the best day of our lives so far! In my opinion, Glemham hall is the best venue in Suffolk (and we looked at many!) and I would have no qualms in recommending you to anyone wanting to get married in Suffolk.

Ketill & Lisa West
We were married in this wonderful house and it was without doubt the perfect day in a wonderful setting. If you want somewhere that is relaxed yet still grand, then Glemham is the place. It has the perfect mix of Downton Abbey and The Darling Buds of May, wrapping itself around you and making you feel at home. We fell in love the moment we walked through the door, it's not just a typical "wedding venue", it's a home and it will always have a special place in our hearts. Donna and her staff are amazing, quiet organisation, like swans gliding through the day but paddling furiously underneath! We can't thank them all enough. A truly magical day in a very special place.

Jamie & Kelly Hazelwood
Donna & Tori were fantastic help throughout our planning and finally on our wedding day too. The whole venue is fantastic...& with the few rain showers, we got to make use of the hall and marquee. The girls were well prepared to help out and were always on hand when we needed them.
We'd recommend making use of St Andrews church within the grounds, which means you have just a short walk down to the rose garden for welcome drinks after the service.
Brilliant!!

Andrew & Alison Kent
We got married here on last year in glorious sunshine. Glemham Hall made a fabulous setting and wonderful backdrop for photographs. I am sure I must have driven Donna and her team ever so slightly crazy in the 18 months preceding my wedding, with needing every little detail to be just right!
But on the day, I had my fairy-tale wedding. Donna ensured everything ran smoothly from start to finish. Whilst
I was cossetted upstairs in the Bridal suite drinking champagne and being pampered, they were everywhere making it happen.
The sun shone, the guests gathered, a beautiful ceremony in the rose garden, time to wander the gardens and chat, then a sumptuous afternoon tea in The Drawing Room, a short break then the evening reception in the Marquee (beautifully decorated) great music and great entertainment.. We all had such fun and all too quickly it was over...but what a day!
If you want a quintessential English house and gardens to get married in, this is your place.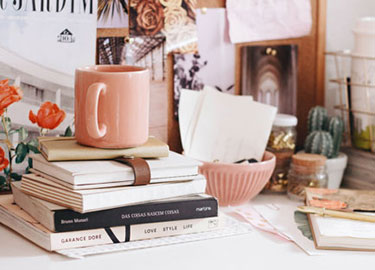 Your free account will also enable you to:

Easily manage and securely book your suppliers

Stay on top of wedding planning with our intuitive checklist

Keep an eye on spend with our budget tracker

Create and track your wedding guestlist

Plan your wedding on the go with our mobile app, downloadable via the App Store or Google Play
Thanks for your enquiry! You'll hear back shortly.
Couples interested in Glemham Hall also sent enquiries to the suppliers below too. You can simply send the same enquiry to them in one click.
Bruisyard Country Estate
7

Stunning Barn wedding venue with magnificent Manor House, perfect for...
Woodhall Manor
7

Close to Suffolk's beautiful heritage coast, within easy reach of Ipsw...
Kesgrave Hall
7

We know that your wedding day is one of the most special moments in yo...
Bruisyard Country Estate
7

Stunning Barn wedding venue with magnificent Manor House, perfect for...
Woodhall Manor
7

Close to Suffolk's beautiful heritage coast, within easy reach of Ipsw...
Kesgrave Hall
7

We know that your wedding day is one of the most special moments in yo...
Are you sure?
If you don't ask, you'll never know...
Continue to chat
Leave
Is this supplier not for you?
Explore other suppliers.
Sign up to our free planning tools today to save suppliers