Heythrop Park
---
Oxfordshire
The Basics
Exclusive use
Ceremony license
Licensed bar
---
Style of venue:
Traditional, Glamorous
What type of venue are you?
Country House, Historic, Outdoor Space
What kind of ceremony can we have?
Indoor civil ceremony
Ceremony capacity:
50-1000
Dining capacity:
800
Catering:
In-house
Corkage:
N/A
Do you have a late license?
12pm
Do you have accommodation?
300+
Is accommodation included?
Honeymoon suite only
What forms of payment do you accept?
Cheque, Cash, Credit Card, Bank Transfer
About
Surrounded by 440 acres of its own grounds, this picturesque wedding venue can make your dreams into a reality. We have two venues on site - our traditional Manor House or our Modern Crowne Plaza. With a permanent Marquee on site too, we have everything you could possibly need for your special day!
Heythrop Park Resort leaves you feeling spoilt for choice with not one but two luxurious wedding venues to choose from for your special day! The 18th century Manor House is at the heart of Heythrop. Set within our magnificent 440 acres of grounds, it provides the perfect backdrop for those precious wedding photographs. Having recently refurbished The Orangery, this already beautiful space has been enhanced further. Introducing the Archery Suite on the Lawns - completed in the summer of 2017, this stunning space has the capacity for up to 800 guests! The Crowne Plaza Heythrop hotel is the perfect wedding venue for you if you prefer something more modern and contemporary. With its own Moroccan Gardens at your disposal, what's not to love? We pride ourselves on being able to offer something for everyone, which makes us one of the premier Oxfordshire wedding venues available. Make an appointment and spend some time with our dedicated Wedding Co-ordinator to get a real feel of what we offer
Find Us
Inspiration by Heythrop Park
Reviews

4
Leave feedback

Tony and Geraldine
Hi Lauren! All amazing! We had a wonderful time and a massive thanks to you, Sue and all the staff at Heythrop. You all made it a memorable experience with lots of happy moments we will never forget. Thank you again for everything. - 18th March 2017


Vineeta & Gordon
Well, what can we say?! We had an absolutely fantastic day and everything ran to plan and was executed perfectly. Our guests really enjoyed it too and we've been inundated with thank you cards and messages and people saying it was the best wedding they have ever attended. Everything was perfect, Lauren. The venue, of course, was admired by everyone, the organisation of everything, the entertainment and the food. So many people have described the wedding breakfast as "superb", for both the Indian and non Indian dishes. Please do be sure to give Chef my very particular and special thanks. He did us proud, the Indians really enjoyed the Indian food (which speaks volumes for Chef and his staff) and so many people said the chicken supreme sauce was delicious. It was commented on that all of the food was served piping hot and beautifully presented. The waiting staff and others who helped make sure everything on the day ran smoothly also deserve our thanks. Richard the Toastmaster was fabulous and, of course, special and the greatest thanks go to you for everything you did for us in the run up and on the day. The evening was great - Richie did a great job on the disco and the fireworks were amazing. The hog roast was delicious - so I'm told, I didn't eat any - and the cake went down a storm too. Lauren, I had told myself to expect and not mind that one or two things would go a bit wrong, but nothing did, not one thing. I feel so lucky and we are so very happy. As well as actually being married now, we had the perfect wedding and everyone seemed to love it. I have nothing but praise for Heythrop as a wedding venue and you as a wedding co-ordinator. You have no idea how unusual it is for me to not have any points of where things could have been better, but everything was run so well and efficiently. I have no hesitation in recommending it to anyone and everyone. All of my suppliers did a fantastic job and delivered everything they promised, on time and to a great standard. I cannot fault anyone. Most of all, Lauren, our special thanks to you. You helped ensure we had the prefect day with not one moment of stress. Thank you so much.

Wendy and Paul
Paul and I are still on a high from Saturday. We have the rest of the week off and we are using this time to relax and reflect on the events on Saturday. We can't thank Suzanne and the team enough for how they were so attentive towards us and our guests after you left. Myself and Paul can't thank you enough Lauren for all your help and support in helping and ensuring that our day went smoothly. Like yourself we have enjoyed all our emails and we will certainly miss them but what has impressed us the most is that no matter how many questions we had for you, you always came back with the answer very quickly. Thank you for your best wishes and we will let you know when we do visit the Heythrop again as it would be nice to see you and also to just be surrounded by the Heythrop's beautiful grounds which will always have a special place in our hearts and remind us of the special day that we had on Saturday. - 15th April 2017

Claire and Matthew
I just want to say a HUGEEEEEEEE thank you to all of the staff who helped with our wedding. Yourself and Suzanne especially!!!!!!!!!!!!!!!!!!!!!
You really were incredible. - 28th May 2017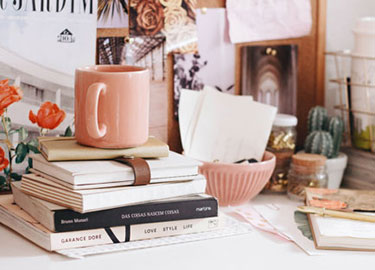 Your free account will also enable you to:

Easily manage and securely book your suppliers

Stay on top of wedding planning with our intuitive checklist

Keep an eye on spend with our budget tracker

Create and track your wedding guestlist

Plan your wedding on the go with our mobile app, downloadable via the App Store or Google Play
Thanks for your enquiry! You'll hear back shortly.
Couples interested in Heythrop Park also sent enquiries to the suppliers below too. You can simply send the same enquiry to them in one click.
Blenheim Palace
4

Blenheim Palace makes a unique and magnificent venue for weddings and...
Eynsham Hall
4

There is something deeply, darkly romantic about Eynsham Hall. The mag...
The Manor House Hotel
4

On Moreton-in-Marsh High Street, in the heart of the Cotswolds, you&rs...
Blenheim Palace
4

Blenheim Palace makes a unique and magnificent venue for weddings and...
Eynsham Hall
4

There is something deeply, darkly romantic about Eynsham Hall. The mag...
The Manor House Hotel
4

On Moreton-in-Marsh High Street, in the heart of the Cotswolds, you&rs...
Are you sure?
If you don't ask, you'll never know...
Continue to chat
Leave
Is this supplier not for you?
Explore other suppliers.
Sign up to our free planning tools today to save suppliers