St George
---
North Yorkshire
The Basics
Ceremony license
Licensed bar
---
Style of venue:
Traditional
What type of venue are you?
Hotel
Exclusive use:
Flexible
What kind of ceremony can we have?
Indoor civil ceremony
Ceremony capacity:
220
Dining capacity:
180
Catering:
In-house
Corkage:
N/A
Do you have a late license?
Yes - Midnight
Do you have accommodation?
Yes - 83
Is accommodation included?
Depends on the package
What forms of payment do you accept?
Cheque, Cash, Credit Card, Bank Transfer
About
Perfect Day... We know that your wedding day is one of the most important days of your life. At the St George we take pride in making your Wedding one to remember forever - Why? Stunning venue, fantastic location, experienced wedding team and excellent value.
A landmark hotel in the centre of Harrogate, The St George is adjacent to the Harrogate International Centre's Exhibition Halls and the Royal Hall. It's the perfect venue for your Harrogate wedding or wedding reception. Together with a professional and dedicated team, we will ensure that your special day is one to remember. Book your personal appointment to where the journey begins for the day of your dreams.
Find Us
Reviews

30
Leave feedback

Jo Bolton
Hi Lynn, Where do I start.........I can not thank you enough for all you did for the wedding. It was far more magical than we ever dreamed it would be. From start to finish, everything went so smoothly and that is mainly down to you and all the help you gave us. Everyone complemented us on how the delicious the food was, How beautiful the room was, and what a superb day it was. A special mention to the young lad who was serving, Ryan (I think) he was absolutely brilliant. The room was gorgeous, I had an idea of what I wanted it to look like, and you all went above and beyond my image. Please pass on my thanks to all the team members who helped make our day, we are truly thankful. Love Jo and Sam.

Christine Newby
Hi Lynn Could I please say a big THANK YOU for all your help, advice and expertise at Jo and Sam's wedding last Saturday. The Reception room looked amazing both for the meal and for the evening – Jo actually said that you had created her vision. We had so many compliments on the food, service and ambience of the Hotel, I again want to thank you very much for all your hard work and that of your staff. Jo and Sam booked the St George in the first place, because after meeting you, they felt confident you could deliver what they wanted, but also because of how you treated them – you really listened to them and you became 'like a friend', never making them feel they were bothering you or being a nuisance. We all had a fantastic day with everything we wished for and a lot of that is down to you – thank you.

Katie Langley
We had our wedding at the George on 15th Oct and we can't speak highly enough of the staff and the venue. From booking the date over a year before, Lynn our wedding co-ordinarily was with us the whole way, step by step. She gave us advise when we needed it and said we could contact her at any time if we had any sort of issues. The food we had for our wedding breakfast was beautiful. It was even nicer that the food we had at our tasting! The portions were huge and it just tasted amazing. We were so looked after and they couldn't do enough for us. The room was decorated exactly as I asked it to be done and if there was anything I wanted changing, it was done without any arguments. The room we stayed in the night of he wedding was lovely. It had a massive bathroom and a four poster bed. It was so comfortable. I would highly recommend the George for anyone trying to find a wedding venue. The gardens are great for outside photos if the weather is nice. The rooms are lovely and the suite we had our meal & evening reception in are a really good size. Huge thanks to Lynn as she was a star and we couldn't have done it without her help!

Anthony W
Totally amazing .... the whole experience from planning to the day itself and the next day, absolutely everything and everyone was perfect. Lynn was on hand from the beginning and on the day to make sure everything was just how we wanted it, offering guidance when we needed it, with her expertise and knowledge it was like having our own personal wedding planner! The hotel team on the day executed our plan to perfection, we had our Ceremony in the Wharfedale Suite (beautiful, stunning room with wow factor - our guests loved it), the staff changed the room around for our wedding breakfast while we had cocktails in the lounge and photos in the garden. Huge thanks to the Chef for your help with our canapes/menu choices and catering for special dietary requirements, we had so many great comments about the delicious food. After the meal, we gathered in the hotel lounge and garden whilst the hotel staff cleared the room again and transformed it for our evening party, we had 180 guests in the evening - the bar staff worked extremely hard and everyone had a fantastic evening. We searched all hotels in Harrogate and this one was perfect for us, the main reasons were; Lynn, the Wharfedale, the garden area straight outside and the prices! We would definitely recommend - you must go and see Lynn.

Diana Davies
We fell in love with the St George when we first walked in to the ceremony room. The huge ornate stained glass skylight really is spectacular and looked amazing on our photos as well as contributing to it being so beautifully light and bright. It really is beautiful, the decor is tasteful without being dated. There is a green area outside ideal for photos also if you are concerned about a venue in the city centre. The other reason I would recommend this venue is for the wonderful wedding planner Lynn. She is undoubtedly the best person we dealt with in all of our wedding planning (and that was alot as we did everything seperatley).

Sarah King
We can't thank the st george staff enough! We had our wedding reception there. All the staff were warm and welcoming upon arrival and till the end. Nothing was too much of a problem for them, they dealt with problems we had very effectively . between the wedding breakfast and evening reception the staff work hard and quick to ensure that the room was set and ready for our evening to get under way. Also a massive thank you to the chef who stood in the rain and thunder to ensure that the bbq still went ahead. All our guests kept telling us how amazing the food was :) The bar staff were also brilliant working from start to finish none stop ensuring all guests were served quickly. Lynn who was our wedding coordinator was absolutely amazing! She worked very closely all year round to ensure our day was perfect and gave many recommendations that we rate highly, worked none stop getting our reception perfect and even took the time to answer any questions even when she was away! Our honeymoon suite was lovely and made a perfect end to our night! Again we can't recommend St George hotel and it's staff enough.



Rhoda & Peter
Couldn't thank Lynn and her staff enough for making our day so special. They went out of their way to make sure everything was perfect, not just on the day but all the build up too. Nothing was too much when we asked, they did their best to accommodate us. We highly recommend st George hotel for your wedding.

Sharon & Michael
Thank you for all your hard work in setting up and putting everything together to make the day smooth and stress free. The guest feedback was all positive, the place brilliant, the food exceptional and not one bad word from anyone. The bar staff were attentive and all of you couldn't do enough. I wouldn't hesitate to do it all again (if I had the need to). Seriously though I wated to let you know how fantastic you are. Please thank your team too. Best Wishes Sharon & Michael



Mr & Mrs Mason
To Lynn, Thank you for everything you did to make our day so special, it would not of been the same without you. Thanks for your help and guidance. All our love Mr & Mrs Mason

Dan & Kate
Not enough words to describe and express how thankful we are for all of your help, support and guidance over the past few months. If I thanked you a 1,000 times it wouldn't cover it! You are one in a million and if we ever do it again ....... (Just kidding!) So glad you were a part of our special day and shame you were working. Stay in touch, Dan & Kate

Mrs Chambers
We had the pleasure of attending our friends wedding at your premises and wanted to write. We were made to feel so welcomed and comfortable that we felt we had to write and say a huge thanks to all the staff for making a special day so magical. The food, drink and venue were fabulous, but most credit must go to the staff for their relaxed, friendly and professional conduct - BRAVO!

Jen & Rob
Hi Lynn, Thank you so much for helping us with our wedding, We would have been lost without you. You're a star! Lots of Love Jen & Rob

Heidi & Mark
To Lynn, Thank you so much for making our special day a reality, you were truly fantastic and we both know that it would not have been the best day of our lives without you, your dedication and vision. With love from Mr & Mrs Birch

Kathryn & Simon
Lynn was brilliant and very helpful every step of the way from our initial enquiry right up until about 9pm the evening of the wedding. Lynn went through everything in detail, drawing table plans, a timeline of the day so I knew what to expect. No job was too big or small! We had several meetings before the wedding and she always had a professional but friendly manor. Lynn provided me with lots of help planning the wedding, reminding me about things that had completely slipped my mind and making good recommendations for a DJ etc. On the morning of the wedding, Lynn came to the room where I was getting ready to see if she could help with anything,and remained there all day helping in anyway she could. She even decorated a cheese wedding cake for me which looked amazing!To summarise, our wedding would have gone no where near as smoothly without Lynn! We can not thank her enough, she allowed us to completely enjoy our special day without having to focus on individual tasks.

Alex & Shane
To Lynn, Thank you so much for all your help with our wedding, we had such an amazing day and everything went perfectly. When we came to England in September for 2 weeks to plan our wedding everyone was skeptical that we could pull it off, but they were amazed, However we couldn't have done it without your help. You made everything so easy for us planning from China, answered all out questions and just made the whole process so easy, everyone was shocked how calm we were in the last few weeks! So thank you very much for everything it was greatly appreciated.



Stephanie & Lee
Lynn is amazing goes above and beyond her duty, made ourselves and our guests feel at home and helped to make our wedding day amazing. Thank you.

Natalie Anderson
Dear Lynne, Thank you so much for all your help in planning our wedding - we really couldn't have done it without you! The day was lovely and everything went as planned. Love from Natalie & Richard

Heather & Scott Denholm
Lynn was the reason my husband and I booked the St George hotel for our wedding reception. She was completely dedicated to organising our wedding and she and her team worked so hard to make sure everything ran smoothly for us. She organised everything for us and was there from start to finish. We felt very confident that our big day was in the hands of Lynn, she did the most fantastic job and I would recommend her to anyone!

Caroline & Andy
To Lynn & the staff at the St George Hotel, Thank you for everything that you did to make our wedding day so special. We thoroughly enjoyed the day, as did our guests and we were very impressed with the service both beforehand and on the day. We particularly enjoyed all the food! Thanks again from us for all your hard work.

Simon & Emma
Lynn was approachable, easy to deal with, helpful, helped guide us on etiquette and was incredibly organised. On the day itself she was relaxed and made sure the whole day went smoothly. She was a pleasure and helped make our big day even better.

Wendy & Kevin
Dear Lynn & All the Staff, Thank you so much for giving us an amazing wedding reception, Everything was perfect and a special thank you to the chef and kitchen staff who made a lovely buffet and gluten free pasta! All our guests said it was lovely and the staff very helpful. Thank you again for all those involved in making our day amazing!

Holly & Wesley
To all the wonderful staff of the George Hotel. The memories you gave us from our Wedding Day will keep going strong for years to come. Looking back we are so glad to have picked the George for our Wedding, you were so attentive and kind, with a real personal touch throughout. We often visit Harrogate so be sure to expect us to pop in for a cuppa. A special shout out goes out to Lynne for all of the help in the planning (from Spain) You were awesome! Thanks Again Holly & Wesley

Mr & Mrs Hinton
Dear Lynn, Thank you for making our wedding day so special. Everything went perfectly and everyone had a wonderful time. The room looked beautiful!! Thank you for all your hard work and please thank your team who were there on the day, We have many happy memories. p.s. The food was AMAZING - please thank the Chef! Love Naomi & Matt

Susan
I attended a wedding here, it was absolutely beautiful. I would recommend it to everyone!

Naomi
From start to finish my every need was adhered to, the booking process was easy, deposits flexible, and the day was seamless. The team at the Pheasant, even though it's small, do an amazing job.

Siobhan
From start to finish, Debbie was incredibly helpful. She listened to what we wanted at All times and was able to accommodate this. Communication was excellent throughout the entire process and nothing was too much trouble. The food and service on the day was excellent and we were really able to relax and enjoy the day. I would recommend this place to anyone who wants a stress free wedding!!


Christine
The whole team were amazing the chefs the waiting staff and the bar staff were all too notch, they even managed to fix a hen on my bridesmaid dress the weather was so hot and the drinks and canopies beautiful and at the evening reception when sib setting was so so romantic can not praise enough they deserve recognition

Danni
We are a little bit older well we are 40 :) but felt like teenagers Debbie and John and all the team were very kind and listened to all that we wanted to do for our reception they and all the team were superb and the food was brilliant we had a barbecue for our evening guests out in the garden was gloriou

Jacquelline
We got married in the little church across the road St Leonards then we all popped back across the road to The wondeful Charlecote. it made life so easy plenty of parkling an amazing hot day in beautiful country side the staff and Debbie and her team could not have done enough every little detail was attended to they even helped me with my Dress when walking lol :) dream day, dream staff ,and Dream Venue


Christopher
from the initial meeting with Debbie and the team, until our wedding day it was fantastic, Nicole's wishes and dreams were all met with. We were so happy with the exceptional customer service, we even had hale bays in the garden. The Room and food was all fantastic a truly memorable day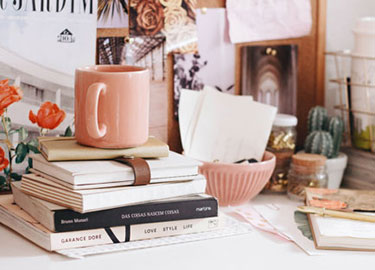 Your free account will also enable you to:

Easily manage and securely book your suppliers

Stay on top of wedding planning with our intuitive checklist

Keep an eye on spend with our budget tracker

Create and track your wedding guestlist

Plan your wedding on the go with our mobile app, downloadable via the App Store or Google Play
Thanks for your enquiry! You'll hear back shortly.
Couples interested in St George also sent enquiries to the suppliers below too. You can simply send the same enquiry to them in one click.
Rudding Park
?

Award winning Rudding Park is one of the most beautiful wedding venues...
Hollins Hall Marriott Hotel & Count...
?

Set in 200 acres of grounds, we have a number of elegant rooms to suit...
The Devonshire Arms Hotel & Spa
?

For a distinctive, momentous and most importantly enjoyable day, con...
Rudding Park
?

Award winning Rudding Park is one of the most beautiful wedding venues...
Hollins Hall Marriott Hotel & Count...
?

Set in 200 acres of grounds, we have a number of elegant rooms to suit...
The Devonshire Arms Hotel & Spa
?

For a distinctive, momentous and most importantly enjoyable day, con...
Are you sure?
If you don't ask, you'll never know...
Continue to chat
Leave
Is this supplier not for you?
Explore other suppliers.
Sign up to our free planning tools today to save suppliers