Haymarket Hotel
---
London
The Basics
Ceremony license
Licensed bar
---
Style of venue:
Modern, Glamorous, Formal
What type of venue are you?
Hotel, City
What kind of ceremony can we have?
Indoor civil ceremony
Ceremony capacity:
115
Dining capacity:
160
Catering:
In-house
Corkage:
N/A
Do you have a late license?
2am
Do you have accommodation?
50 bedrooms
Is accommodation included?
Honeymoon suite only
What forms of payment do you accept?
Cheque, Cash, Credit Card, Bank Transfer
About
Haymarket Hotel is situated in the heart of London's theatre district and is the ideal setting for a chic wedding or civil ceremony, offering a range of stylish spaces for a variety of wedding celebrations, from small and intimate to something large and spectacular.
The pool area is a grand and modern space, with a sleek 55 foot (18m) swimming pool which is edged in stone, surrounded by acres of grey oak and has a ceiling covered in hundreds of fibre-optic lights. There is a pewter bar and a spectacular lighting scheme that uses strong contrasts of light and shadow and an ever-changing colourful light installation by Martin Richman. The pool can be customised with beautiful floating candles or completely covered to create a fabulous dance floor under the ceiling stars. The pool area holds up to 220 people for a reception and 160 for private dining.

The Shooting Gallery is a highlight and the ultimate venue for a wedding ceremony or reception. This vast space is 60 feet (18m) in length with 18 foot (5m) ceilings and walls covered in a dramatic de Gournay wallpaper, featuring jungle landscapes in grey sepia tones.
Find Us
Reviews

8
Leave feedback

Alex & Ashleigh
Thank you so much it was absolutely wonderful. Everything worked like clockwork, the food was excellent, We loved the cake and the staff were fantastic. They made our day a perfect day. We cannot thank the Hotel enough. You all made our day absolutely perfect.

Laura
Thank you so, so much for making Saturday such a complete joy and for making my life so completely easy. You and your team were just amazing, really brilliant. Thank you so much. I so appreciated it and what a rare joy to know that I was rather superfluous on the day, you both had it so under control and couldn't have been nicer. Please pass on my huge thanks to your amazing team too, they were so kind and brilliant.
I hope to see you both again soon - I will be coming to collect the lost cufflink either later on today or tomorrow so perhaps will have a chance to thank you both in person.
Thank you so much again and I hope you had an enjoyable much deserved rest,

Francesca and Derry
Everything about the Hotel is perfect. The rooms and staff dealing with them are amazing. The rooms were fantastic and we had the most incredible day courtesy of your staff. When Merlin got sick at night you all made us feel we were your guests and that you really cared, which I am certain that you did.
Francesca and I have both spent a lifetime living in hotels, from the Four Seasons to The Peninsula to the Ritz Carlton. Never have we seen such consistency and honesty in the service in another hotel; even in the Far East where the economics of numbers is easier. We both know that this is about good management and to achieve this on the scale and consistency that you have is an incredible feat. We were so lucky to have been beneficiaries of this which made our wedding such a happy day.
Thank you so much for our happy stay on such an important day for us and for the lesson that good management and an eye for detail can produce such an amazing product.

Jess and Chris
We both just wanted to say a huge thank you for your effort and work in making our wedding day so special! You were amazing, put us both at ease and ensured that the whole process was as stress free as possible! It will truly be a day that we will cherish for the rest of our lives and we are so glad we chose Haymarket Hotel for our venue. Thank you for not only being a great events manager but also a friend during the last year.

Alessandra
There are truly no words for our magical hours at the Haymarket Hotel on Saturday, celebrating our marriage. I only wish we could go back in time to relive it all again!
Everything was perfect from the massages, both our rooms, which felt like home, the Shooting Gallery, drinks, canapés, food and service! The Haymarket Hotel will always have SUCH a special place in our hearts and we will surely become regulars there for meals and to celebrate our anniversaries!!
Thank you for all your efforts to make the evening so unforgettable for us!
We wish you a Merry Christmas and a wonderful start to 2018.

Jules & Nick
We had an amazing party at Haymarket Hotel. So many guests have said how truly wonderful the evening was - the people, venue, food, dancing, staff and entertainment. Nick & I partied our socks off!! We were also very pleased and so appreciated our upgrade to a deluxe room, so thank you for overseeing that. I would also like to thank Boris and his colleagues who worked very hard and blended in so well, and thanks to their expertise it all went so smoothly and the party had a lovely energy and atmosphere for the entire evening. You will pleased to hear that no one got thrown in the pool - I think when I mentioned that the music had to stop in order to fish out the guest this certainly deterred 1 or 2 tempted guests!! We hope to be back at one of the Firmdale hotels before too long - and as you know I'm 100% a firmdale supporter! All the best and many thanks again for working with us on two very special occasions.

Claire B
My husband and I hosted our wedding reception at the Haymarket for 70 guests. We also stayed for 2 nights in one of the deluxe suites. From the moment we arrived, everything was perfect - the welcome from reception staff, the catering, the quality of the rooms and service throughout our stay. Numerous guests commented on how fabulous this hotel is in so many ways. It's stylish yet comfortable and beautifully-designed by Kit Kemp. The location is excellent and it's a real treat having an indoor pool. There is nothing to fault at the Haymarket and I can only give praise. We travel a lot and to the highest-quality hotels but we'd rank the service at the at The Haymarket as the best we've ever experienced.

Barry M
We could not have been happier with our choice of venue for our winter wedding. Every detail was taken care of; the rooms, service, wedding breakfast and event management were faultless; and the superb event and hotel staff went out of their way to ensure our day was memorable for all the right reasons! Firmdale remain our favourite boutique group of hotels and we can't recommend them highly enough. Thank you, thank you.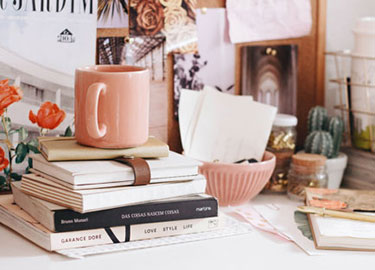 Your free account will also enable you to:

Easily manage and securely book your suppliers

Stay on top of wedding planning with our intuitive checklist

Keep an eye on spend with our budget tracker

Create and track your wedding guestlist

Plan your wedding on the go with our mobile app, downloadable via the App Store or Google Play
Thanks for your enquiry! You'll hear back shortly.
Couples interested in Haymarket Hotel also sent enquiries to the suppliers below too. You can simply send the same enquiry to them in one click.
Le Méridien Piccadilly
8

With its timeless Regency architecture and unmatched location in the h...
Amba Hotel Charing Cross
8

Intimate or grand and all-inclusive, whatever your wedding plans, Amba...
The Chesterfield Mayfair Hotel
8

The experienced and dedicated events organisors and 2 AA Rosette award...
Le Méridien Piccadilly
8

With its timeless Regency architecture and unmatched location in the h...
Amba Hotel Charing Cross
8

Intimate or grand and all-inclusive, whatever your wedding plans, Amba...
The Chesterfield Mayfair Hotel
8

The experienced and dedicated events organisors and 2 AA Rosette award...
Are you sure?
If you don't ask, you'll never know...
Continue to chat
Leave
Is this supplier not for you?
Explore other suppliers.
Sign up to our free planning tools today to save suppliers