Gilwell Park London
---
London
The Basics
Ceremony license
Licensed bar
Can we bring our own wine
Are pets allowed
---
Style of venue:
Traditional, Rustic, Festival, Casual
What type of venue are you?
Country House, Hotel, Historic
What kind of ceremony can we have?
Indoor civil ceremony, Outdoor civil ceremony
Ceremony capacity:
250
Dining capacity:
180
Catering:
Recommended supplier
Corkage:
No charge for Corkage
Do you have a late license?
Licensed until midnight.
Do you have accommodation?
Yes - 39 bedrooms
Is accommodation included?
Honeymoon suite only
What forms of payment do you accept?
Cheque, Cash, Credit Card, Bank Transfer
About
Gilwell Park is a truly unique venue. Located deep in Epping Forest, but only minutes from Chingford Station (London E4) the White house is the ultimate London rural retreat, combining stunning Georgian elegance with a real sense of escape.
We want you to experience your wedding exactly the way you choose. We believe that a wedding at Gilwell Park is like no other. We don't just offer a quintessentially Georgian country house in a stunning rural setting, we encourage you to tailor every detail. We are immensely proud of The White House, but won't let it determine the style, theme, or budget of your day. We have a large event hall that can cater for up to 180 seated, or 250 standing, and our White House has a more intimate feel, great for smaller occasions. So whether it's a large celebration or an intimate one, we have space to suit all.
Find Us
Reviews

5
Leave feedback

Lucy and James
We had a really wonderful day and are so glad that we chose Gilwell for our reception. Everyone has been commenting to me on how lovely the venue was and especially on how fantastic the food was -I think our guests all really enjoyed themselves and I know that we did! There was easily enough food and the grounds were a really beautiful setting for our photos and the guests to relax. It was lovely that the small children were so welcome too as all the parents were able to relax and enjoy themselves. We also really appreciated being allowed to use confetti for our photographs.

Thank you for helping us with all of the planning stage, you were really brilliant. Gilwell park were also so lovely nothing seemed to be too much to ask so thank you all! The wedding suite was also wonderful and we really appreciated that being included in the offer. It was lovely to have breakfast with some of our family and friends the next morning and say goodbye before we headed off on our honeymoon.

Our day really was perfect, we were so happy with everything and can't thank you all enough. It has made us both and also our friends and families so happy. I think you deserved more than a card really!

Mr and Mrs MacQueen
All of the staff we dealt with could not do enough to help the day go well. In particular Claire did everything she could and more, to ensure we had everything we wanted. I spoke to the chef on the Sunday and passed on my thanks to him, the meal was faultless, and the manager on the day helped the proceedings with his attentiveness.

Rachel and David
Our day was nothing but magical. It was so lovely and all our guests complimented your venue. I believe there is a lot of interest in my family using your services in the near future.

We had such an awesome day, the girl at reception (AM) was exceedingly helpful. She organised my bridal changing room so quickly and efficiently. In the evening the catering staff were amazing.

Sue and Colin
Thank you so much for all your help and advice in the run up to our big day.

A huge thank you to Christine and all the staff who were there on the day and helped things run so smoothly and effortlessly.

Our guests had nothing but praise for all the staff. Especially my Dad who nipped out part way through our meal to thank Christine and leave a huge tip for all the staff!!

The staff on the day helped the wedding and reception run perfectly. From setting up the Swan centre to bringing our drinks reception outside as the sun came out.

We especially want to thank the serving staff and bar staff from the day who worked really hard serving our food, keeping our water jugs topped up and generally looking after Colin and I as well as all our guests.



We have received great feedback on the food. Guests thought the lamb shank was delicious and were really impressed with the quality and presentation. The same was said for our evening buffet. Thank you to all the chefs and catering staff. We appreciated all your efforts.

We intend to recommend Gilwell Park if ever asked about venues for weddings

Colin and I plan to return to Gilwell on our 1st anniversary to celebrate with immediate family. So you will see us again!!

Charmian
I just wanted to say a huge thank you from Jonathan and myself for everything and thank you to Gilwell Park for hosting our evening reception. We had such a great day there, even when the weather did not go to plan, it was a really lovely evening. Thank you also for taking on our project and for all of your help in the lead up to the wedding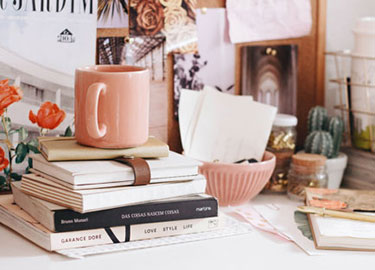 Your free account will also enable you to:

Easily manage and securely book your suppliers

Stay on top of wedding planning with our intuitive checklist

Keep an eye on spend with our budget tracker

Create and track your wedding guestlist

Plan your wedding on the go with our mobile app, downloadable via the App Store or Google Play
Thanks for your enquiry! You'll hear back shortly.
Couples interested in Gilwell Park London also sent enquiries to the suppliers below too. You can simply send the same enquiry to them in one click.
Prince Regent Hotel Chigwell
5

The combination of an elegant Georgian house and the imaginative conve...
Gaynes Park
5

Gaynes Park is an elegant and stylish barn wedding and reception venue...
West Lodge Park Hotel
5

A favourite with celebrities and high-society, West Lodge Park is a un...
Prince Regent Hotel Chigwell
5

The combination of an elegant Georgian house and the imaginative conve...
Gaynes Park
5

Gaynes Park is an elegant and stylish barn wedding and reception venue...
West Lodge Park Hotel
5

A favourite with celebrities and high-society, West Lodge Park is a un...
Are you sure?
If you don't ask, you'll never know...
Continue to chat
Leave
Is this supplier not for you?
Explore other suppliers.
Sign up to our free planning tools today to save suppliers