Mythe Barn
---
Leicestershire
The Basics
Exclusive use
Ceremony license
Licensed bar
Are pets allowed
---
Style of venue:
Modern, Rustic
What type of venue are you?
Barn
What kind of ceremony can we have?
Indoor civil ceremony, Outdoor civil ceremony
Ceremony capacity:
150
Dining capacity:
150
Catering:
In-house
Corkage:
N/A
Do you have a late license?
No late licence
Do you have accommodation?
7 stunning en suite bedrooms
What forms of payment do you accept?
Cheque, Bank Transfer
About
Mythe Barn offers an exceptional combination of traditional elegance with modern sophistication.Located on the borders of Staffordshire, Warwickshire, and Leicestershire, each space is dedicated entirely to exclusive-use weddings.
Ceremonies can take place under the garden gazebo on a summer's day, or in the spectacular Oak Barn. With an oak frame reaching up two storeys high, and full-height windows, this light-filled room can seat up to 150 guests for your civil ceremony. The new bridal dressing room means you have a peaceful and light-filled space to primp and preen with your loved ones before you exchange your vows.

Welcome drinks and canapés can be served in the connecting Cart Barn or outside in the beautiful Courtyard. The contemporary Grain Store was designed with the wedding breakfast in mind. Floor-to-ceiling windows open onto the garden and views beyond, making this a wonderful setting for both summer and winter celebrations. As the sun goes down, this versatile space becomes your party venue with ample space for a band or DJ to entertain you and your guests.

Mythe Barn, pride themselves on offering delicious food, from the more formal wedding breakfast to casual evening feasts. On summer evenings, the impressive Outdoor Kitchen in the Courtyard can produce all manner of spectacular street food options. From wood-fired pizzas to sizzling wok food and mouth-watering barbecue, you can really treat your guests to something special.

As evening turns to night, your day doesn't have to end. With that in mind, stables have been converted into seven luxurious en-suite bedrooms for your nearest and dearest. And for you, the sumptuous Hayloft Honeymoon Suite awaits!
Find Us
Inspiration by Mythe Barn
Reviews

8
Leave feedback

Sophie and Simon
After looking at a multitude of venues across Leicester, we visited Mythe Barn on Valentine's day last year for a viewing. I guess it's true what they say, when you know, you know! All the staff were brilliant from the start and the venue was stunning. After we visited I couldn't see us getting married anywhere else.

Mr and Mrs Ryan
I just want to say a massive thank you to Becci, Galloping Gourmet and all the staff at Mythe Barn! You all should be very proud of the hard work you all put into Mythe Barn. I didn't hear one bad word all day! Thank you for making our dream wedding come true! Becci thank you so much for all your help, you're a star. Thank you for making sure that everything was on time and all in order! We will definitely recommend Mythe Barn to anyone who is getting married, you will not be disappointed at all! Also, I would just like to say the accommodation at Mythe Barn is stunning all my guests loved it as well as the venue itself and the food! If you want a beautiful wedding venue with awesome friendly staff who will go the extra mile to help you enjoy your day and fabulous amazing food with stunning accommodation then look no further, Mythe Barn is for you! Again, thank you to everyone at Mythe Barn and Galloping Gourmet for making our dream wedding come to life!

Laura and Matthew
We drove up the beautiful long weaving driveway at Mythe and I can remember seeing sheep in the field, it was so quiet and tranquil. We parked in the car park and we both looked at each other and could tell instantly without walking in to see the rest of the place that we were smitten. As we walked around the venue we could both feel this venue completely winning us around and falling in love with the idea of getting married here. We had the same feeling of falling in love with this venue exactly like how we felt when we found our first home together, so from that moment we knew this was the only place we wanted to say our vows and become Mr and Mrs Merriman.
One of the other things that really drew us to Mythe Barn was how the barn had a modern but rustic twist with so much character, yet unlike other wedding barns it was light and airy. It was a venue that no matter the weather would be beautiful.


Martin
My Sister-in-law's wedding on 18/4/17 - the whole day was perfect. Would recommend this place to anyone as it is exclusive to the wedding party, beautiful grounds, excellent and unusual accommodation, service and food brilliant. Staff couldn't do enough for us.

Rose and Daniel
After visiting almost 10 venues from period country halls to more modern spaces we were still undecided after almost booking one venue but I guess thankfully experiencing terrible customer service BEFORE paying a deposit (lucky escape!) we then visited Mythe Barn after a recommendation from a colleague. As soon as we approached Mythe Barn from the long rural drive way we instantly got butterflies. Looking around the venue just confirmed this was OUR venue. The incredibly beautiful venue plus the outstanding customer service were more than enough to convince us... This added to the signature chocolate brownies and coffee we were served sealed the deal and particularly shouted out to as huge foodies!

Mr and Mrs Merriman
A massive thank you to Becci, Galloping Gourmet and all the staff for looking after us and making our wedding day on the 5th March 2017 so memorable & beautiful. Becci - thank you for being such a star and ensuring everything ran smoothly and for looking after my mother-in-law while she set up in the morning. We would also like to thank the two ladies who work for Galloping Gourmet and helped set up the wedding venue on Friday beforehand with us and on the wedding day. You were both so lovely, hardworking and nothing was too much trouble. The venue is absolutely beautiful and from the moment we viewed it we could never imagine getting married anywhere but there. Throughout the visits the staff were amazing, providing various suggestions to make the day that bit more unique and perfect. The food... just WOW! Everyone and we mean everyone could not stop complimenting it all. The quality was first class! We highly recommend the Scotch Egg, that was delicious! The way it was presented was fantastic and the service was brilliant. Also, the popcorn, cocktails, hog roast were amazing too. We can't thank you enough for all your hard work and for looking after us and all our guests so well. Everyone has said it was the best wedding they had been to and in our eyes without you guys that wouldn't have been possible. It was everything we wanted and more! Thank you so much!

Kerry and Michael
We had the most amazing wedding day at Mythe Barn! The staff are wonderful, Molly was such an asset to the day. She and her team worked hard all day to make sure all of our guests were looked after and to make sure our venue was prepared and ready for the big day ahead. The team are always on hand to answer your questions. Although it rained all day, it didn't matter. The venue is so perfectly designed and so beautiful that we genuinely didn't miss going outside for our photographs.

Charlotte and Andrew
We wanted a beautiful venue that was in the countryside with scenic grounds or views, somewhere that had an elegant touch but was still quite casual. Mythe Barn ticked all those boxes and more. We loved how it was a barn conversion but also had a modern touch to it and even with minimal decorations the venue is stunning as it is. We also loved the amount of space available; with two separate rooms available for the ceremony, wedding breakfast and reception, as well as a bar area, back courtyard and grounds at the front there was plenty of room for all of our guests to wander around and enjoy themselves. The venue is also exclusively yours for the day so you can keep your wedding private and limited to only those who are invited. The option to use on site accommodation for ourselves and our guests was also a bonus for those who had to travel far, or just didn't want the hassle of finding a way home late at night.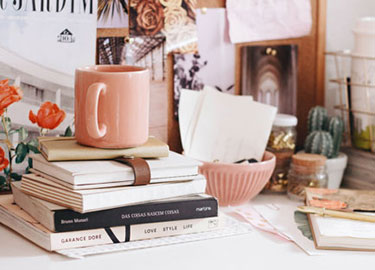 Your free account will also enable you to:

Easily manage and securely book your suppliers

Stay on top of wedding planning with our intuitive checklist

Keep an eye on spend with our budget tracker

Create and track your wedding guestlist

Plan your wedding on the go with our mobile app, downloadable via the App Store or Google Play
Thanks for your enquiry! You'll hear back shortly.
Couples interested in Mythe Barn also sent enquiries to the suppliers below too. You can simply send the same enquiry to them in one click.
The Crow's Nest at The Waterfront
8

Celebrate your wedding in style in the Crow's Nest overlooking the bea...
Blakesley Hall
8

Located some six miles east of Birmingham city centre, Blakesley Hall...
Avoncroft Museum of Historic Buildi...
8

With its rustic and character-filled grounds, historic buildings and v...
The Crow's Nest at The Waterfront
8

Celebrate your wedding in style in the Crow's Nest overlooking the bea...
Blakesley Hall
8

Located some six miles east of Birmingham city centre, Blakesley Hall...
Avoncroft Museum of Historic Buildi...
8

With its rustic and character-filled grounds, historic buildings and v...
Are you sure?
If you don't ask, you'll never know...
Continue to chat
Leave
Is this supplier not for you?
Explore other suppliers.
Sign up to our free planning tools today to save suppliers