Mercure St Albans Noke Hotel
---
Hertfordshire
The Basics
Ceremony license
Licensed bar
Can we bring our own wine
---
Style of venue:
Traditional, Formal
What type of venue are you?
Hotel, City
Exclusive use:
Flexible
What kind of ceremony can we have?
Indoor civil ceremony
Ceremony capacity:
100
Dining capacity:
230
Catering:
In-house
Corkage:
From £15
Do you have a late license?
1am
Do you have accommodation?
110 bedrooms
Is accommodation included?
Honeymoon suite only
What forms of payment do you accept?
Cheque, Cash, Credit Card, Bank Transfer
About
Happy ever after starts at Mercure St. Albans Noke Hotel. Our premier wedding venue and hotel is licensed for Civil Ceremonies for up to 100 guests. Flexible event suites suitable for 10-250 guests. 110 bedrooms, including a suite and deluxe rooms.
"When you are planning a wedding, choosing your venue is a huge step. Located on the outskirts of the Cathedral City, Mercure St Albans Noke Hotel offers all you could need for a truly special and unforgettable day.

Whether you are planning a small, intimate event with your nearest and dearest or a grand celebration, you are sure to find the perfect space at Mercure St Albans Noke Hotel. We are licensed to hold civil ceremonies with up to 100 guests in several of our fantastic rooms. Following your romantic ceremony, our two event spaces can hold up to 100 guests for a delicious wedding breakfast. For longer guest lists, our grand marquee with a magical star-lit ceiling can accommodate up to 250 guests.

From room layouts to food and flowers, we provide excellent service with a personal touch to tailor every detail to suit you. We allow you to have total flexibility and freedom to create the day of your dreams at a convenient all-inclusive price.
Find Us
Reviews

27
Leave feedback

Mother of the Bride
We had a wonderful wedding reception, both afternoon and in the evening. Nikki and Craig, who both co-ordinated the event were so professional and left nothing to chance. We cannot thank them enough for the kindness and care shown to us. The afternoon wedding reception in the dining room (90 of us) was made special and the food was first class.. and lots of choice and delicious. Our thanks to the chef. The evening party for nearly 200 guests was held in the marquee.. a joy to have so much room to dance. The outside area for guests who wanted a break from the dancing or just to sit and talk was a great idea. My daughter looked at numerous venues for her wedding day and The Noke hotel fitted the bill. . Also, a lot of our guests stayed overnight and enjoyed the breakfast in the morning. Once again, the staff were attentive and looked after us. Considering that the hotel also had other guest staying at the hotel, I think it was all credit to the staff, but mostly on our part, for the success of my daughter's wedding and to Nikki and Craig. well done

Bobbie Chaston - Father of the bride
I just wanted to say thank you for the wonderful wedding reception (afternoon, wedding breakfast and the marquee evening event) You were a star, with all your knowledge of planning the afternoon reception, the choices of food, advice on everything you can imagine. It all went like a dream. Also to Craig, what a nice person he was, all smiles and nothing too much trouble. With his knowledge and your experiences combined made for a memorable wedding day. Our rooms were nice and clean and I heard from others that the rooms were good. So well done, ticks for the overall experience. 10 out of 10.

Nick - Father of the Bride
Can I first of all say on behalf of everyone that attended the reception what a great day it was. The venue was perfect, the weather was good, and the food both at the sit down meal and in the evening reception was fantastic. You and your staff were absolutely fantastic. It was commented on that during the sit down meal everyone got served their meals with respect and they all know which person it was for. Good team work. Everyone was made to feel welcome and nothing was too much trouble. Nikki, I could say a lot more as it was such a positive experience but I think I'd end writing a book. Anyway, please pass my thanks to you and your team on the day. They all worked so hard and did a great job. Well done!

Tiffany and Matt
Thank you so much for everything it was just perfect! We had the most amazing day It's so sad it's all over now!


Bride
A big thanks to you and Craig and all the staff involved, the day was perfect


Tracey
Thanks again so much for your time, patience and effort put into our wedding day, we were delighted with how everything was set out and how smoothly the day went. Our guests said how lovely the food was also.

Claire and Thomas
Thomas and I would like to thank yourself , Guy and all the staff for making our wedding so amazing on Saturday . Everything ran so smoothly and perfectly. The food was amazing and the staff so polite and helpful. On behalf of myself, Thomas and Connor we send you a huge thank you :-)

Vicky and Greg
Thank you so much for making our special day perfect it was everything we had dreamed of! Your team were fantastic running everything smoothly and promptly we had the perfect day! We will certainly be recommending you to our friends and family for doing such a great job. Wishing you all the best

Sam and Lee
We had a fabulous time with you. Things couldn't have been more perfect, so thank you for everything you did on the day - we know you went above and beyond the call of duty!! And thank you for your card too, that was really kind of you. It seems there were a few sore heads the next morning and everyone said what a great night it was, so it was good to hear that everyone enjoyed it.

Anon
Thank you! It was an amazing day, everyone did thoroughly enjoy themselves. Thanks to all of you for making sure it all went smoothly!


Alicia and Adrian
We would both like to thank you for building such a great rapport with us prior to our wedding day. You made us feel at ease enabling us to enjoy our day. We would also like to thank your team for making our special day run seamlessly. Many of our guests commented on how smooth and organised the day was and how prompt, hot and delicious the food was. We are so happy we chose the Noke as our venue. We had a truly perfect day from start to finish topped off with gorgeous weather and we are so glad you could be part of our day.

Claire and Stuart Dart
Hi Katie, We had an absolutely amazing day, it all went so smoothly and exceeded our expectations. The whole venue looked so beautiful and the suite was amazing too. Food was awesome... the meal was superb, and the evening food was great too. Bacon rolls and canapés were a hit with everyone, particularly the baked brie. After the DJ finished we went on the piano for a sing along which was great, then had champagne and bacon rolls! Craig was a star too. Thank you again for everything you did, you were amazing and so patient with us from start to finish. We can't praise you highly enough. Stuart is already thinking of booking the venue again for his mums 60th bash so we may be in touch next year! Take care and all the best to you too, The Darts!


Mala and Michael
Michael and I just wanted to say a massive THANK YOU for your fantastic help and support from day one right up to the eve of the wedding! Considering also that we booked The Noke ages ago. We couldn't have done this wedding well without you - truly! The day was wonderful and we loved every moment of it! All our guests had such a great day

Valerie
As mother of bride, Janet Blake, thank you to the Wedding Planner and the Restaurant and Bar Staff who worked so hard to make the Reception so enjoyable on Sat Nov 1st. The buffet and drinks were excellent. The Staff so helpful and kind. Janet and Martin had a lovely day. Many many thanks. Valerie Blake.


Amanda and Chris
We held our Wedding at the Mercure Noke Hotel in St Albans on 20/8/16... We carefully planned the big day over the space of a year and it was an absolute pleasure to work with Nikki Kiss, the Wedding and Events Specialist for the hotel.. a real gem for this hotel.. We wrote notes, she advised and most of all she listened and helped create what was truly a fantastic Wedding Day.. It took my husband and myself 30 years to get married for fear of it all being stressful and hard work and not really having a clue how to organise ourselves.. Nikki Kiss certainly knew how to advise and help 'guide' and 'create' such a memorable day without anything being too much trouble.. Along with Nikki she was assisted by Craig Osmond who on our Wedding Day had everything down to a fine art organising our guests and helped our Wedding run smoothly.. Nothing was too much trouble and all the staff from bar staff to waitresses to receptionists to chefs all had smiles on their faces and made everyone feel special.. Our guests all complemented the efficiency of the running of the hotel, restaurant and the food which was absolutely amazing and plenty of it, to the marquee being the perfect size for the huge amount of guests we had.. All the bedrooms were clean and of good size and the complimentary gifts and thoughtful card in the bridal suite made us feel extra special.. The location of the Mercure Noke from all motorway links was perfect and easy to find for all of our guests travelling from near and far.. All in all it was an absolute pleasure to have held our Wedding here and would recommend to any future guests considering any event they might have..

Jane
Amazing venue and staff. Everything went perfectly and I would highly recommend any couple to this hotel.

Charley and Daryl
We had such a lovely day and evening on Saturday and despite initially being disappointed that we weren't getting married at the Rose Gardens, it was the best day of my life and I wouldn't change one single thing. You guys basically came to our rescue and turned a horrible upsetting situation into a wonderful magical day.
Thank you for being so flexible and making the transition flawless, we're so very grateful to yourself, Nikki and Craig.

Mr and Mrs Murray
Thank you so much Nikki, I really appreciate all the help that you and Aled provided best night ! Everyone loved the food and hotel


Jade and Rob
Rob and I would just love to thank you for everything that you have done for us over the last year!
The day wouldn't have gone as smoothly as it did without you!
The balloons were amazing and we are so glad we had your expertise on the subject.
We would also like to thank all the staff that we're part of the wedding, we had so much praise back about them from our guests.
The food was phenomenal and everyone was so happy. We cannot sing your praises enough, everyone at The Noke has been amazing.

Laurelle and Graham
We both would like to say a BIG thank you for everything you and your team did to make our special day perfect in every way. Your enthusiasm and creativity added to the magic and we are truly grateful for all your hard work and help over the months leading up to and on our wedding day.

Peter Browne
Very well organised. Perfect venue. Stress free. Helpful staff.

Charlotte
What a fantastic team at the Noke, they couldn't do enough for us, nothing was too much trouble and they made our day go so smoothly. I can't recommend the Noke enough, there were a few last minute changes for various reasons and they were all dealt with seamlessly and effortlessly by Nikki, Karen and Craig. The hotel is cute and pretty, the marquee is spacious (but can be reduced in size) and twinkly, the hogroast was delicious and plentiful, all the staff were friendly and the bridal suite is bright, airy, roomy and the air con temperature control was very welcomed! The team at the Noke made our day so relaxing and memorable I cant thank them enough.


Jade
My husband and I have been married for 2 weeks today and we both agree that The Noke was the best idea place we could have ever got married.
The staff are unbelievably welcoming and so helpful, nothing was ever too much for them to do.
Our wedding coordinator Nikki was amazing she went above and beyond our expectations.
All the catering staff couldn't of been more helpful, my 5 year old niece didn't want anything from the buffet in the evening and we asked for a plain cheese sandwich, they made it no questions asked! I've never known a more accommodating team!
If anyone ever wants to get married we would highly recommend The Noke!!

Two Girls and some flowers
As the floral supplier for Mecure St Albans Noke Hotel we would like to recommend them for this award.
The professionalism of the staff is consistently high, they are always welcoming and treat us with courtesy and the utmost respect.
They inform us with all the information we need to carry out our work accurately and with the detail needed to make certain the Wedding Party have a perfect day.

Paul
I want to thank everyone involved in organising our special day at the Noke hotel and especially Nikki.

Simon
We work with The Noke assisting them to deliver great customer service for their brides and everything they do is just beyond amazing putting the customer at the centre.

Kirsty Haines
I highly recommend this place my wedding was amazing everything went to plan the staff are so polite helpful and so on the ball the food is amazing and the rooms are beautiful and Beds are lovely I hope you recommend this place you won't be disappointed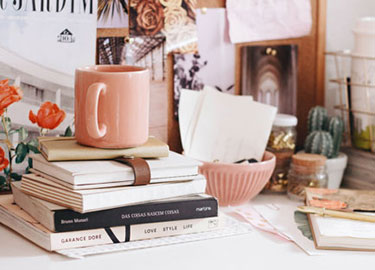 Your free account will also enable you to:

Easily manage and securely book your suppliers

Stay on top of wedding planning with our intuitive checklist

Keep an eye on spend with our budget tracker

Create and track your wedding guestlist

Plan your wedding on the go with our mobile app, downloadable via the App Store or Google Play
Thanks for your enquiry! You'll hear back shortly.
Couples interested in Mercure St Albans Noke Hotel also sent enquiries to the suppliers below too. You can simply send the same enquiry to them in one click.
Beales Hatfield
27

Beales Hotel Hatfield with its stunning architecture and bespoke artwo...
Holiday Inn Luton South
27

Have the perfect wedding day at our special venue.. Surrounded by t...
West Lodge Park Hotel
27

A favourite with celebrities and high-society, West Lodge Park is a un...
Beales Hatfield
27

Beales Hotel Hatfield with its stunning architecture and bespoke artwo...
Holiday Inn Luton South
27

Have the perfect wedding day at our special venue.. Surrounded by t...
West Lodge Park Hotel
27

A favourite with celebrities and high-society, West Lodge Park is a un...
Are you sure?
If you don't ask, you'll never know...
Continue to chat
Leave
Is this supplier not for you?
Explore other suppliers.
Mercure St Albans Noke Hotel
Sign up to our free planning tools today to save suppliers