Ashridge House
---
Hertfordshire
The Basics
Ceremony license
Licensed bar
Can we bring our own wine
---
Style of venue:
Traditional, Formal
What type of venue are you?
Historic
What kind of ceremony can we have?
Indoor civil ceremony
Ceremony capacity:
170
Dining capacity:
190
Catering:
In-house
Corkage:
£24 - £120
Do you have a late license?
Until 1am
Do you have accommodation?
190 bedrooms
What forms of payment do you accept?
Cheque, Credit Card, Bank Transfer, PayPal
About
Steeped in history and nestled in a 190 acre estate in the Hertfordshire countryside, Ashridge House is the perfect setting for your wedding whatever the season.
Our spectacular Grade I listed country house has a fascinating history spanning over 730 years.
Licensed for civil marriage and partnership ceremonies for up to 170 guests, couples can choose to exchange vows in a number of breathtaking locations. The most popular choice is on the magnificent sweeping staircase overlooking the Main Hall, but if the sun is shining, using the South Terrace as your stage is a fantastic option as you can take advantage of the beautiful views of the Italian Gardens. Each element of your special day will be hosted in a different room meaning that your guests will be continually wowed by their spectacular surroundings. Every room has its own distinct personality ranging from the palatial marble fireplaces and gold leaf adorned ceilings of the Lady Marian Alford Room to the sophisticated wooden panelling of the Wyatt Room. All of the rooms interconnect so your guests can move easily between them creating a natural free-flowing feel to your day.

Find Us
Reviews

11
Leave feedback

Katie
Wonderful events team at Ashridge. Friendly, quick to respond and professional. It truly feels like you are receiving a bespoke service for your special day.

Andrew
Absolutely fantastic place with amazing staff. We had the most amazing wedding there!

Jacqui
Exquisite fairytale setting, delicious food. All round amazing experience. I don't see how the wedding I attended here could have been bettered!

Vicki
They staff at Ashridge have been so helpful and accommodating. I can't wait for my wedding there in spring 2018.

Philip
Overall our day was very successful and a big thanks to the whole team at Ashridge. All of the staff were helpful and friendly, and helped our day go smoothly. A great venue, the food was liked by the guests and overall everything was well executed. Good help from Ashridge directing our suppliers and chasing them up on our behalf on the day. There were a couple of minor things which got missed (beers during the reception, garden games), but they weren't noticed and were minor anyway. The venue has pretty much everything you could want in a venue, with good accommodation on site as well. It's a splendid and beautiful setting which guests of all ages thoroughly enjoyed.

Lucy & Jeff
Jeff and I would like to say a bigggggggggg THANK YOU to both of you! Everything went exactly as I wanted it! Thank you for all efforts and time you put into this, the wedding wouldn't happen without you! All our guests kept saying how impressed they were with Ashridge's beautiful venue. From the bottom of our hearts, we really appreciate what you guys have done, it was truly one of the most unforgettable memories we have in our lives.

Stuart
We were married at Ashridge on the 29th May 2016.

We feel incredibly privileged to have had our wedding in such stunning surroundings, we really couldn't of asked for anymore, we both think our day was utterly perfect. Our guests have all commented on just how incredible the house is as a setting for a wedding and just how brilliant the service, the food and all the staff were throughout the day.

From the first moment when driving into the estate and seeing the house looming in the distance and then seeing the exquisite interior we knew Ashridge was the place we had to have. We looked at a great many other venues but none even came close in our estimations, and as if this wasn't enough the treatment we both received every time we came down before the wedding and on the day was way beyond all expectations.

Both Nigel and Krystal (both members of the Ashridge management) were incredible, We cannot speak highly enough of them both. Nigel - who is an absolute gentleman and with amazing finesse imparted his knowledge of not only the food and wine but also the venue itself to help us make the best decisions regarding each element of the day. Krystal, with a meticulous eye for detail and immense efficiency accommodated each and every one of our (numerous) requests throughout the entire planning process resulting in a seamlessly smooth day.
In short we cannot thank the Ashridge House team enough for everything, all of the hard work, the planning and also the hospitality that we have been shown.

Ashridge House now has a special place not only in our personal history and our lives but also our hearts, we will be sure to return many, many times in the future.

In short I cannot recommend Ashridge House enough as a wedding.

Katie & Grant
Our wedding at Ashridge House was absolutely perfect. Our coordinator was so helpful in providing advice and ideas throughout. She set up our favours and table names and liaised directly with our suppliers. The food was fantastic and something all the guests commented on. Service was flawless and all staff were really friendly. There was a very flexible, professional and personal approach. I can't recommend Ashridge enough, it's a hidden gem and certainly worth the journey.

Goron
If you are thinking of marrying here, just do it. We had such a fantastic day which is all down to the planning of Hayley and Hannah and Nigel and his team. Their sterling efforts made it all go much more smoothly than I ever thought possible. They worked really well with all our suppliers even those not yet on their preferred suppliers. All the guests loved the whole day, the food was gorgeous and the setting of course is stunning. If you want a venue that is glorious looking, where staff work really hard to make your day special, then it has to be Ashridge.

Elle
We couldn't have wished for anything more from our wedding day. Ashridge is an absolutely amazing venue and every single element of our day went above and beyond expectation. We really couldn't recommend this venue highly enough

Laura
Growing up locally I always envisioned Ashridge as my dream wedding venue even before I met my husband! On the 23rd September my dream became a reality and we couldn't have asked for a better day. The venue and grounds speak for itself but the events team really bring it to life. Thank you to Katie who did our initial tour and recommend some lovely suppliers who we went on to use, to Nigel our toastmaster who kept everything to schedule on the day and finally to Hayley who tirelessly answered my never ending emails (sorry!), went above and beyond helping me into my dress on the morning of the wedding and generally reassured and assisted us throughout the process. We really did have the day of our dreams and I wish we could do it all over again!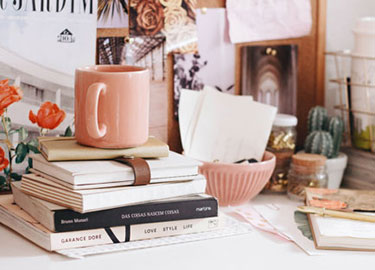 Your free account will also enable you to:

Easily manage and securely book your suppliers

Stay on top of wedding planning with our intuitive checklist

Keep an eye on spend with our budget tracker

Create and track your wedding guestlist

Plan your wedding on the go with our mobile app, downloadable via the App Store or Google Play
Thanks for your enquiry! You'll hear back shortly.
Couples interested in Ashridge House also sent enquiries to the suppliers below too. You can simply send the same enquiry to them in one click.
Rothamsted Manor
11

Historic Rothamsted Manor is set amidst 12 acres of beautiful country...
Kings Chapel
11

Kings Chapel is a stunning, newly-converted 18th century chapel with b...
North Mymms Park
11

Nestled within acres of sweeping parkland is North Mymms Park. Surroun...
Rothamsted Manor
11

Historic Rothamsted Manor is set amidst 12 acres of beautiful country...
Kings Chapel
11

Kings Chapel is a stunning, newly-converted 18th century chapel with b...
North Mymms Park
11

Nestled within acres of sweeping parkland is North Mymms Park. Surroun...
Are you sure?
If you don't ask, you'll never know...
Continue to chat
Leave
Is this supplier not for you?
Explore other suppliers.
Sign up to our free planning tools today to save suppliers