Holiday Inn Winchester
---
Hampshire
The Basics
Ceremony license
Licensed bar
---
Style of venue:
Modern, Glamorous
What type of venue are you?
Hotel
What kind of ceremony can we have?
Indoor civil ceremony
Ceremony capacity:
180
Dining capacity:
200
Catering:
In-house
Corkage:
N/A
Do you have a late license?
Midnight
Do you have accommodation?
141 bedrooms
Is accommodation included?
Depends on the package
What forms of payment do you accept?
Cheque, Cash, Credit Card, Bank Transfer
About
Our Four star status, luxurious & contemporary décor & our stunning location on the edge of the South Downs makes us one of the most stylish wedding venues in the area. With accolades such as two AA Rosettes and first class service you will have a memorable day.
If you are looking for a 4 star award winning venue for your wedding that will impress all your guests, you must consider the modern, spacious and luxurious Holiday Inn Winchester. Situated in the picturesque Hampshire countryside and catering for up to 180 people, the hotel is also licensed to hold civil ceremonies. Your wedding suite for the day, the Hampshire Suite faces out onto a glorious terrace, perfect for photographs and ideal for arrival drinks and barbecue evening receptions. The hotel's AA rosette award winning Head Chef will deliver a stunning, seasonal menu all created with fresh produce sourced locally and the experienced wedding coordinators will assist you with choosing the best wines to accompany it. For the evening party, see the Hampshire suite transformed and then when the night draws to a close you and your guests can retire to your bedrooms for a great night's sleep.
Find Us
Reviews

32
Leave feedback

Elaine and Ian
We can not thank the Holiday Inn at Winchester enough for all their hard work and organisation on our Wedding day. We booked the wedding 18 months ago and Amy was fantastic & brilliantly organised, taking all the stress away from planning a wedding. Nothing was too much trouble on any questions we had. On the day ALL of the staff at the hotel were brilliant, Rachel was lovely reassuring me on how the day would go and offering me valuable advise for the ceremony. Tay and his team were exceptional, making sure each and one of our guests were happy, including dietary requirements and children's meals. All of our guests have since complemented the hotel on their hospitality, food and service. The whole experience was fabulous, making the best day of our lives so memorable.

Sarah and Andy
Thank you for your lovely e-mail, we had a wonderful day and has so many compliments on both food, hotel and staff, all positive. We can't thank you all enough for all your hard work and wonderful services given to not only us but our guests, you all made our day that more special. We will be back again. Once again thank you to everyone at the HIW who helped make our day special & a special thank you to yourself for all your hard work and assistance you gave us

John and Lindsey
We just wanted to say a massive thank you to you and all the staff that were involved with our wedding. The whole day ran smoothly and without a hitch thanks to Tay and his team. Tay made us feel like nothing was too much trouble and made the day run smoothly. A special thanks to Claire who stepped in at the last minute to work the music during the ceremony as didn't realise that Brian wasn't too sure with the iPad music. Every single person that attended the wedding thought the food was gorgeous so thanks to the chef and his team too.It really was the perfect day for us and we wouldn't want to change a thing from start to finish. Please pass on our heartfelt thanks to everyone that was involved including the bar staff who were happy to serve throughout the night and made the guests feel special. We have had so many good reports back from friends and family regarding the venue and staff.Also thanks to Les the DJ for getting the music spot on and keeping the dance floor full all night long.Once again thank you for all the hard work you Tay and your team put in to make our day so special.

Lisa and Daniel
we had a fantastic day as did everyone that came. The service Holiday Inn provided was excellent and everyone commented on how good the food was. Tay was very helpful and the bar and waiting staff were great too.I can't thank you enough!

Liz and Phil
Thank you very much. The service we received was first class and everything was perfect, the staff were very efficient and nothing was too much trouble and the facilities were brilliant. Please give everyone our sincere thanks and we would thoroughly recommend the Holiday Inn.

Elaine and Matt
would just like to say thank you so much for all your help regarding our wedding we really had the most amazing day your hotel was just perfect everything was just how I wanted for our special day all the staff we excellent and so helpful all my guess have made comment as to what a fantastic venue and food was outstanding all in all I'm so pleased I choose the holiday inn Winchester thank you

Danielle and George
Thank you so much. The day was amazing and the whole team did an amazing job the food was beautiful we couldn't be more grateful. Thank you so much for all your help in planning our reception. It was just all amazing everyone had a blast. Thank you again.

Kimberley and Chris
We had such a wonderful day everything was perfect from start to finish, your staff were fantastic (jess was so lovely) very attentive and very friendly. The food was very yummy lots of great compliments from our guests. Our room was amazing we were glad we didnt see it till the afternoon. We were very impressed with everything and would highly recommend the hotel.

Jodie and Steve
It was perfect couldn't of gone better, the service at the Holiday Inn was fantastic we are so very happy!

Amanda and Lawrence
I just wanna say a massive thank you to all the staff involved in mine and Amanda's wedding last Saturday... From our initial consultation to the actual event, you made our day a sucess.. we chose this venue as the care and attention given from the staff was important to us.. A special thank you to Fran and Amy as they went above and beyond to make sure we were ok from start to finish.. The venue was everything we hoped and with it all decorated looked amazing..If anyone is considering using this place for their wedding, I would say don't bother looking anywhere else and have it here.. I'm confident u won't be disappointed and will have a great day.

Andy and Cafi
I wanted to thank you and your team for the effort that was put into our wedding on Friday. We had an amazing day!

Charlotte and Alistair
We both had a wonderful day and the holiday inn team really made such an amazing impact to our day, all the staff were so helpful and the whole day flowed so well because of the attentive staff. If you could pass on our thanks to everyone that would be great. All our guests commented on how much they loved the venue and how good the staff were so you should all be very proud of the work you do.

Steph and Lee
We had a more than perfect day! All guests commented on how lovely the venue is and how great everything was! All of your teams involved did an amazing job in every way! We could not have asked for a better day! Thank you so so much

Karis and Jamie
Jamie and I would like to say an absolutely huge thank you to you and all of your staff at the hotel, our stay was wonderful and it couldn't have gone better! All of our guests we commenting on how friendly and accommodating all of your staff were!

Jo and Gloria
It was so lovely and the right room for us and our guests. Thank you for your assistance and definitely be recommend holiday inn! I would also like to say thank you to all the waiters who served our meals they have done a good job, very professional.. The food is also fantastic! our guests really enjoyed it

Sam and Pete
Thank you for all your help, the last 12 months and the running of the day! Our day was perfect!

Edward and Anita
We would like to thank you and your team for making Sam and Pete's Wedding day so special. Everything was perfect, it was all organised so well. Please also pass on our compliments to the chef and kitchen staff as the wedding breakfast and evening buffet was all that we asked for and more. We had found all the staff were extremley proffesional and polite,several of our guests commented on how they were impressed with the service.

Chantal and Adam
We'd just like to thank you for creating a fantastic day for us yesterday. The day went so smoothly and we couldn't have done it without Fran, Mel, Siobhan and the rest of the team.

Mechelle and James
We had an amazing wedding. A massive thank you to everyone for all the hard work on making our day so special.

Katrina and Chris
We had the best day ever, it was everything I hoped it would be! Well apart from the weather but it didn't spoil the fun! Thanks so much for all your help, we both really appreciate it

Rachel and Adam
A big thank you to you and the team for a great wedding day on the 1st June. We both had a brilliant time and lots of people said how they thought that the venue was a good choice. We also both wanted to extend a special thanks to James who was our main man on the day. We noticed, as did some of our other guests, how helpful, expeditious and courteous James was whether it was helping setup our dvd system, rearranging the tables or cleaning up bubbles from the dance floor to ensure there were no slippery first dances! We were very impressed with the overall service that James delivered before and during the event.

Kayley and Andy
Just wanted to say a massive thank you for all your help and all your organising, it was a fab day and wish I could do it all again :) Just wanted to let you know that all the staff were fantastic they couldn't of been more helpful. All the guests and even the photographers even said how lovely all the staff were. Please thank them all for us.

Jason and Jo
We both thoroughly enjoyed our wedding day thank you! It was so nice not to have to worry about anything as your staff had everything in hand. Everyone loved the food and the venue and there was nothing more we could have asked for to make our day more special. All the staff were fantastic, but there was one young lady who really stood out. Unfortunetly we did not manage to catch her name. She was serving table 3 where there were 4 young children who were being typical children and were quite loud. She was fantastic with them, everytime she went to the table she would engage with them and help to keep them entertained. Please pass on our thanks to all the team! Thank you for all your help Fran you were a great help in preparing our wedding and we could not have done it without you.

Lisa and Adam
We were so pleased with how well everything went for our wedding breakfast and reception. Everyone made us feel so relaxed and there was no pressure to keep to the time schedule. Everyone commented on how lovely the venue was and we really loved it. You've been an amazing coordinator and I'm so pleased you took over the plans to help us with our wedding! You have been highly recommended to many friends who are thinking of getting married and you're an absolute asset to the hotel!

Amy and Simon
Thank you so much for all you done the day went as planned and very smoothly. All the guests commented on how lovely venue and food was and think more party's may be coming your way. Thank you for a wonderful day I'm a very happy wife.

Claire and Andy
Please also extend my thanks to the staff who served us last Saturday - excellent service and it was superb. I had feedback from guests, they love your food! So compliments to the chef! They love the ambiance of the hotel too. Some didn't know about how lovely the hotel from the inside is. Some even didn't know that we've got Holiday Inn in Winchester! Some were considering to hold their life events in your hotel too. Anyway, the room was also clean and tidy. Your staff were polite and helpful. So basically, my guests and the newlyweds felt comfortable and relaxed during the wedding. And from what I have gathered, they (including Andy and I) were generally happy with the turn out.

Lisa and Darin
A huge thank you to you and all the other staff at the Holiday Inn, that made our day so special.

Simon Keisha
My wife and I would like to say a massive thank you for all you did in making our wedding so special. We appreciate all your help in making the planning process easier. Everyone commented on how much they like the hotel and the atmosphere and a few are event looking into holding their weddings at your hotel. The staff were friendly and helpful but we would like to say a big thank you to the barman/nightporter who went above and beyond in making sure our guests had everything they needed to enjoy their weekend. He was very much appreciated well in to the early hours on both nights. Like our guests, Keisha and myself have nothing but good and complimentary comments about yourself and your hotel and will wholeheartedly recommend your hotel to family and friends. No doubt we will be back again for weekends away.

Mr and Mrs Webster
Thank you for helping to make our wedding day so special, we both had an amazing day. Many thanks!

Rachel and Noel
I really wanted to send you a email saying thank you so much. Everyone who works at the Holiday Inn Winchester was brilliant, worked very hard to make our day special, and we had many lovely comments from our wedding guests about how lovely the hotel is, how professional the staff are and everyone said how nice the food was. One guest even said to me that was the nicest food she has ever had at a wedding before! Sam was lovely, he was so helpful and nothing was too much trouble. He made the day stress free and made sure it all ran smoothly even when we were running behind on schedule and probably not making everyones lives easy. And a big thank you to the Chef's, the food was amazing, it looked amazing and tasted even better!!! So, thank you Caroline, it really means alot to us for all your hard work, the day was perfect and couldn't have gone better!! I will recommend the hotel to everyone who listens and i will definately use the hotel again! Please could you pass our thanks on to everyone who was involved.

James and Tracey
May I and Tracey take this opportunity to Thank you for organising the wedding, We both would like to say thank you, and also to say that the food was excellent as to the service provided by the staff please pass on our thanks to all involved in the day. Once again a big Thank you for making the 23rd a memorable day for both of us.

Graham Shaw
Firstly, I would like to let you know about the feedback I have personally received so far from delegates who attended the event. All comments were very complimentary indeed about the hotel, its location, and service. I also personally found the organising of this event very smooth with you and the events team. Accommodation - excellent Food - excellent Venue - excellent Service - excellent Staff - excellent So you can see from the above, everyone enjoyed it. Thanks to you all for your hard work and I would not hesitate in recommending you to anyone.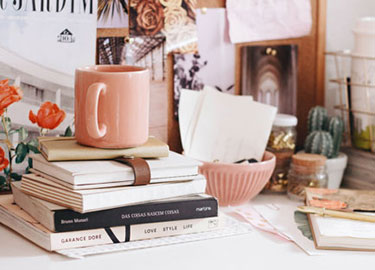 Your free account will also enable you to:

Easily manage and securely book your suppliers

Stay on top of wedding planning with our intuitive checklist

Keep an eye on spend with our budget tracker

Create and track your wedding guestlist

Plan your wedding on the go with our mobile app, downloadable via the App Store or Google Play
Thanks for your enquiry! You'll hear back shortly.
Couples interested in Holiday Inn Winchester also sent enquiries to the suppliers below too. You can simply send the same enquiry to them in one click.
Oakley Hall Hotel
?

Celebrate the most memorable day of your life at Oakley Hall Hotel, ju...
Audleys Wood Hotel
?

It is hard to imagine a more romantic wedding venue than Audleys Wood...
Crowne Plaza Basingstoke Hotel
?

Here at the Crowne Plaza Basingstoke we are proud to have fantastic an...
Oakley Hall Hotel
?

Celebrate the most memorable day of your life at Oakley Hall Hotel, ju...
Audleys Wood Hotel
?

It is hard to imagine a more romantic wedding venue than Audleys Wood...
Crowne Plaza Basingstoke Hotel
?

Here at the Crowne Plaza Basingstoke we are proud to have fantastic an...
Are you sure?
If you don't ask, you'll never know...
Continue to chat
Leave
Is this supplier not for you?
Explore other suppliers.
Sign up to our free planning tools today to save suppliers