Avington Park
---
HAMPSHIRE
The Basics
Exclusive use
Ceremony license
Licensed bar
Can we bring our own wine
Are pets allowed
---
Style of venue:
Traditional
What type of venue are you?
Country House, Historic
What kind of ceremony can we have?
Indoor civil ceremony, Outdoor civil ceremony, Nearby church
Ceremony capacity:
100 indoors, unlimited outdoors
Dining capacity:
100
Catering:
Recommended supplier
Corkage:
No fee
Do you have accommodation?
Honeymoon Suite
What forms of payment do you accept?
Cheque, Cash, Bank Transfer
About
Your wedding day will be a very special day at Avington Park. It was altered in 1690 to entertain the king and is still a perfect setting for all parties and a wonderful backdrop for photographs.
The Bride and Groom drive down the avenue of limes to the front of the house where they can meet their guests in the magnificently painted hall for the reception and then on into the library for the wedding breakfast for 100 guests - up to 500 guests may be accommodated in an adjoining marquee.

French windows open out onto the south facing lawns and into the Conservatory.

Guests may stroll and enjoy the views of the gardens and the Orangery. In winter, huge log fires in the Hall and Library create a wonderful atmosphere and provide a homely welcome.

The house also has 5 stunning rooms licensed to hold marriage ceremonies.

Photographer accreditation: Dave Burlison, Jacques Eloff, Angela Ward-Brown
Find Us
Reviews

10
Leave feedback

Lissa & Stuart
Sarah,

I cannot thank you enough for letting us use Avington for our wedding.

We had the most magical day and part of that was down to the spectacular venue that is Avington.

Your help and support in the run up to the big day was so appreciated as it ensured the day ran so smoothly.

Many thanks again and please pass on our regards to your team.

Georgina
Dear All,
Thank you from the bottom of our hearts for making our wedding dreams come true!!!!!!! If my breath was taken away by it all, goodness knows how the guests who have never been to Avington must have taken it!!! Everything looked STUNNING!!

Olly, oh my goodness - the food, was, insane!!!!! I cannot tell you how many messages we got about the oysters, the lamb, the arancini balls... Everything was incredible. The marquee was just beyond beautiful. Nina you were just amazing - thank you so so much for all your help. I'm sorry I didn't get to see you Olly! Please thank the team they were fantastic special shout out to 'Tilman' who really looked after me.

Ashley, Rebecca you were so right about the chandeliers - wow wow wow. The marquee looked just a dream. Please thank the team.

Sarah - thank you for being such an incredible support to us in the lead up your home really did make for the most fairytale setting. Everyone was blown away.

Thank you thank you thank you.

Jeni & Nick
A note to say thank you for hosting our wedding at Avington Park - everyone absolutely loved it and could not have been more complementary of the venue so thank you for making our day special - I felt like a princess.

I hope to see you soon maybe at any future events you hold at Avington Park

Jackie & Rob
Dear Sarah

Rob and I are now back home in Abu Dhabi and still catching our breath after the wedding. However, before too much time passed, we wanted to send you a quick note to thank you enormously for all your help and support in making the wedding such a success. Your experience was invaluable in guiding us through various decisions! Avington is a beautiful venue and it looked splendid on the day (even without sun) and it all worked out as you said it would. John was a star – very aware of Emily and Will's needs – and Rob, in particular, is grateful that John prevented me from slaughtering the caterers…

Thank you for so calmly and effectively managing our daughter's wedding.

Ross & Becky
Sarah,

We just wanted to send you a quick message to say thank you so much for all you have done over the last 16 months.
It seems a lifetime ago you gave us the first tour of your beautiful family home, which we fell in love with instantly!

The day went perfectly and I would like to say a massive thank you to John who is an absolutely amazing addition to your staff. He judged the relaxed attitudes of our guests perfectly and felt like part of the day instead of an outsider. He made such an impression he was also referenced in the Best Man's speech!

Your self, Diana and Charlie have been a brilliant help to us and you should absolutely keep recommending Natalie's services as she really is fantastic!

We will absolutely be recommending your venue to any of our friends who are planning a big event and will be looking for an excuse to book one ourselves in the future!

Please let us know if there were any issues after we left and if you will require the security deposit, we hope to come on one of the tours in the near future for an excuse to revisit a place that will be important to us for the rest of our lives.

Yours Sincerely,
Ross & Becky McNeil (!)

Tahira and Barrie
Dear Sarah, Diana, and John,

It is difficult to summarize in a few sentences how thankful we are to all of you for making our wedding day run so seamlessly. We had a wonderful day. All our guests enjoyed being at Avington. It didn't rain so everyone got an opportunity to explore the grounds.

My sister and I loved staying at the Tennyson. It definitely made me feel special.
Thank you Diana for ensuring our stay was comfortable. We will definitely be coming to stay again!

John was so helpful on the day making sure every detail was attended to including pinning Barrie' buttonhole. John was instrumental to the day and also helped in trying to find the right cable when the iPod cable couldn't be found! We are very grateful

Sarah, we want to thank you for ensuring that the run up to the big day was organized and in your help to source the small stage. Thank you for showing us around with our families at different times.

We had an incredible day which was very relaxed and ran smoothly. We will have very fond memories and Avington provided the perfect surroundings.

We wish we could do it all over again! Thank you.

Best wishes

Tahira and Barrie

Laura & Chris
We had the best day of our lives! Everyone loved it - and everyone commented on the fantastic setting.

Chris was actually one of Petes friend who DJ'd off his mixers. I think he does do gigs though. I will have to get his details from Pete.

Can you please pass on our thanks as well to John - he was fantastic! Sorry I think his name was John - day was a blur.

Laura xx

Fran
Dear Sarah,

I would just like to thank you and your team for our amazing wedding on Saturday at Avington Park. It was just wonderful and I'm so grateful to you all for the excellent organisation and beautiful setting.

It was perfect!

Thanks again, Fran

Andrea & Mark
Dear Sarah,

I am writing to thank you and your staff for the professional and exceptional service provided to us at my daughter's wedding last Saturday - everything was perfect! I would also like to convey special thanks to John who was absolutely outstanding throughout the evening in helping us to enjoy such a special occasion. Thank you John!

Please pass on our best wishes to everyone.

Again, thank you.

Kind regards,

Andrea and Mark Walling

Charles
Hi Sarah
Just to thank you for your help in organising Tom and Hannah's reception on Saturday. It was a roaring success, and there were so many positive comments on the location. Many thanks as well for allowing me to park the "wedding car" at Avington, the weather was even kind enough to allow them to drive from the chapel with the hood down.
I dropped Hannah and Tom at Heathrow yesterday evening for their honeymoon to the Far-East.
Kind regards,
Charles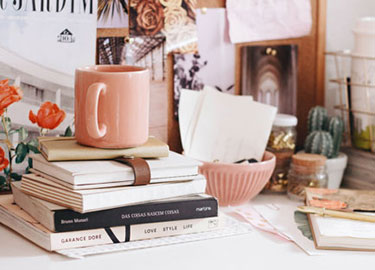 Your free account will also enable you to:

Easily manage and securely book your suppliers

Stay on top of wedding planning with our intuitive checklist

Keep an eye on spend with our budget tracker

Create and track your wedding guestlist

Plan your wedding on the go with our mobile app, downloadable via the App Store or Google Play
Thanks for your enquiry! You'll hear back shortly.
Couples interested in Avington Park also sent enquiries to the suppliers below too. You can simply send the same enquiry to them in one click.
Clock Barn
10

Clock Barn is a traditional Hampshire Barn distinguished by a historic...
Oakley Hall Hotel
10

Celebrate the most memorable day of your life at Oakley Hall Hotel, ju...
Audleys Wood Hotel
10

It is hard to imagine a more romantic wedding venue than Audleys Wood...
Clock Barn
10

Clock Barn is a traditional Hampshire Barn distinguished by a historic...
Oakley Hall Hotel
10

Celebrate the most memorable day of your life at Oakley Hall Hotel, ju...
Audleys Wood Hotel
10

It is hard to imagine a more romantic wedding venue than Audleys Wood...
Are you sure?
If you don't ask, you'll never know...
Continue to chat
Leave
Is this supplier not for you?
Explore other suppliers.
Sign up to our free planning tools today to save suppliers