The Swan Hotel
---
Gloucestershire
The Basics
Ceremony license
Licensed bar
Can we bring our own wine
Are pets allowed
---
Style of venue:
Traditional
What type of venue are you?
Country House, Hotel
Exclusive use:
Flexible
What kind of ceremony can we have?
Indoor civil ceremony, Outdoor civil ceremony
Ceremony capacity:
110
Dining capacity:
110
Catering:
In-house
Corkage:
£15 per bottle of wine / £20 per bottle of sparkling wine or Champagne
Do you have a late license?
We are licensed for music until midnight. We can take cash/card payments until midnight, after this time guests can stay up as late as they as they want to but they can only charge drinks to their bedroom accounts.
Do you have accommodation?
Yes - 22 bedrooms
Is accommodation included?
Depends on the package
What forms of payment do you accept?
Cheque, Cash, Credit Card, Bank Transfer
About
Situated on the banks of the enchanting River Coln, The Swan Hotel boasts a picture-perfect setting for your wedding, and with a dedicated wedding coordinator and friendly team of staff on hand, we can help make your big day extra special.
Nestled in the village of Bibury, which is often known as the most beautiful village in England, is The Swan Hotel; a former Cotswold Coaching Inn and the perfect haven from which to spend your special day. Whether you're planning a traditional big white wedding, a romantic, intimate day or even something a little different, we can accommodate your needs.

The Library: This cosy, homely space is perfect for an intimate occasion of up to 24 people. We are also happy to supply witnesses should you wish to be married quietly and with the minimum of fuss.

The Signet Room: Our elegant dining room has a real wow factor and can be used for your marriage, reception and evening function, where live bands and/or DJs are welcome.

The Gardens: Make the most of our picturesque riverside location with an outdoor wedding ceremony in our beautiful flower-filled gardens at the heart of Bibury.
Find Us
Reviews

10
Leave feedback

Martin & Jen
On behalf of my wife and I, we would like to say a huge thank you for all of your help and efforts in putting together our wedding day itself. Sorry for the delay in sending this, we had a lovely honeymoon travelling around South East Asia, New Zealand & Australia. Every time we visited the Swan we were always really impressed with the attitude of the Staff, the quality of the venue and the food was lovely. We had lots of feedback from our guests saying how grand the venue was. Thank you Charlotte for spending so much of your time and effort in making us feel so special. 10/10/15

Sian & Matt
Dear Charlotte & staff at the Swan, Thank you all so much for the special day!!! Our wedding was amazing and it will be talked about for a long time. Nothing was too much, we were fed and watered with fantastic food & wine. Everything was planned to perfection and I never saw any flaw's or issues. Staying the extra night in the Whooper suite topped everything off. Thank you all again, 1/10/16

Jill Hodson
The Swan is a fantastic venue and we are so pleased we chose this hotel for our Wedding. The support and guidance in planning our Wedding and all the Staff on the day were second to none and our day went very smoothly. 11/12/15

Robyn & James
Dear Charlotte We just wanted to say a huge thank you to you and all of the staff at the Swan Hotel for making our wedding day so magical. It was stress free, beautiful and definitely the best day of our lives. So thank you for working so hard, it was noticed and appreciated. All our guests couldn't praise the Swan enough. 19/12/15

Suzy Hurst
We cannot recommend a wedding at The Swan highly enough! Having celebrated our day last weekend, we were astounded at the smooth running and subtle effectiveness of Charlotte and the staff at The Swan throughout the entire process, from booking all the way through to the post-wedding lost-and-found! Everyone is very polite and eager to please and accommodating, the rooms are gorgeous, the food incredible and the location, simply stunning. Thank you to everyone! 05/03/16

Anton & Ann Hitzelberger
Wedding May 7th 2016. Anne and I were extremely happy with the whole wedding reception venue and service given. The planning, menu tasting and selection process went very well and we were astounded as to the large and impressive menu offered. The staff were always pleasant and efficient. We highly recommend The Swan Hotel. 07/05/16

Hayley & Robbie Martin
Dear Charlotte and all the staff at the Swan, We wanted to thank you all for making our wedding day so special. An exceptional venue, which we truly hope to visit again soon. Best wishes. 21.05.16

Ann & Peter Hazeldine
Ann and I would like to thank you again for all the hard work and commitment you and your staff put in to make the day run effortlessly. Your input and advice during the preparations was invaluable, and contributed immeasurably in ensuring the day ran to plan. We can honestly say without exception, the staff could not have done more to ensure it was a day to remember for Claire and Ben. The involvement of the Swan team ensured that every box was ticked. The duty manager (Ian I think) was also influential in ensuring the day's proceedings went smoothly, so please pass on our thanks to him. Special thanks should go to the kitchen staff, often the unsung heroes on these occasions. To deliver the food to such an exacting standard, when timings are constantly changing during the day must be a management nightmare in itself. The canapés were delicious, wedding meal beautifully prepared, presented, and served, and the hog roast excellent. Please pass our thanks on to all staff involved with the food preparation. The waiting staff were excellent throughout the day, and we would like to send special thanks to the waiter who attended the top table. Although Claire was concerned on the day that the ceremony would not take place in the garden, both Claire and Ben came to the conclusion that the indoor ceremony did not harm the day in any way. On reflection, they thought it was a more personal ceremony away from the background noise. I would not hesitate to use the Swan again. 18/06/16

Mr & Mrs Hunt
We wanted to write to thank you and all your colleagues for all of your hard work on and before August 6th. We were blessed with a wonderful day weather wise, and every part of the ceremony ran smoothly. The Swan is a delightful setting made all the better by the fact that nothing seemed to be too much trouble. Thank you again for helping to create a truly memorable day for our family and friends. 06/08/16

Steve & Julie Prole
Thank you seems such a little thing to say, for giving us such a memorable day, so a poem I created especially for you, expressing appreciation for all that you do, 2014 Steve asked me to be his wife, to have and to hold for the rest of our life, finding a venue was the first job to be done, after visiting the Swan we knew it was the one, everything about it was meant to be, even the chance to have a garden ceremony, Charlotte the wedding planner is second to none, a definite heroine unsung, she takes everything in her stride, handling it with kindness and pride, her and her team are first rate, attention to detail totally great, so thank you again to an awesome team, for helping us achieve our wedding dream!
18/08/16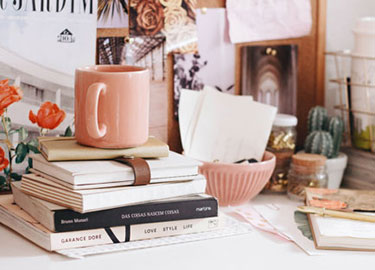 Your free account will also enable you to:

Easily manage and securely book your suppliers

Stay on top of wedding planning with our intuitive checklist

Keep an eye on spend with our budget tracker

Create and track your wedding guestlist

Plan your wedding on the go with our mobile app, downloadable via the App Store or Google Play
Thanks for your enquiry! You'll hear back shortly.
Couples interested in The Swan Hotel also sent enquiries to the suppliers below too. You can simply send the same enquiry to them in one click.
Cowley Manor
10

A funked-up country house in the Cotswolds, Cowley Manor is the ultima...
Sudbury House Hotel
10

Sudbury House is a beautiful countryside wedding venue in the heart of...
Ellenborough Park
10

With its beautiful Cotswold stone exterior, manicured grounds and stun...
Cowley Manor
10

A funked-up country house in the Cotswolds, Cowley Manor is the ultima...
Sudbury House Hotel
10

Sudbury House is a beautiful countryside wedding venue in the heart of...
Ellenborough Park
10

With its beautiful Cotswold stone exterior, manicured grounds and stun...
Are you sure?
If you don't ask, you'll never know...
Continue to chat
Leave
Is this supplier not for you?
Explore other suppliers.
Sign up to our free planning tools today to save suppliers