Oxleaze Barn
---
Gloucestershire
The Basics
Exclusive use
Ceremony license
Licensed bar
Can we bring our own wine
Corkage
Are pets allowed
---
Style of venue:
Traditional, Rustic, Eco, Festival, Casual
What type of venue are you?
Barn, Farm, Outdoor Space
What kind of ceremony can we have?
Indoor civil ceremony, Outdoor civil ceremony, Nearby church
Ceremony capacity:
120
Dining capacity:
120
Catering:
Flexible
What forms of payment do you accept?
Cheque, Cash, Bank Transfer
About
Oxleaze Barn is a beautiful Cotswold stone barn wedding venue that's full of rustic charm and sits at the heart of a thriving organic Cotswold farm.
Oxleaze Barn has been lovingly renovated, with exposed beams and stonework disguising the addition of state of the art technology, stunning lighting and underfloor heating as well as kitchen, bar and bathroom facilities. The stunning barn retains all the original features and the wide barn doors open onto a landscaped courtyard perfect for reception drinks and outdoor ceremonies. The underfloor heating, big open fire and fire pit keep guests warm for cool evenings.
Oxleaze Barn strives to offer a beautiful venue with a personal service and plenty of flexibility. We only have one wedding a weekend which allows you time to set up the day before so you can make the most of theming and decorating the barn how you wish.
Whilst we are delighted to point you in the direction of our favourite suppliers we don't have an in-house caterer so you are free to choose and can create a really unique day that suits your requirements and budget.
Find Us
Reviews

20
Leave feedback

Ross
I think my fiancé fell in love with Oxleaze Barn quicker than she fell in love with me!

Richard & Charlotte
We knew the minute we first saw Oxleaze Barn that it was perfect. We very much enjoyed all our visits to the farm and are sad we no longer have a reason to go!

Lucy & Richard
The day was amazing and we are so grateful for all your help. Oxleaze barn is a truly epic wedding venue!!

Rosie
We all had the most amazing time on Saturday at Tim and Kate's wedding at Oxleaze. It was a seamless occasion and many thanks to you all for creating this so effortlessly and without any intrusion into the running...it was as if you were not there but it would not have run so perfectly if you had not have been doing a lot behind the scenes! Oxleaze Barn is a fabulous venue in itself and we were lucky with the weather and the sheltered courtyard was much appreciated.

Lauren & Joe
I'm so pleased with how the day turned out - it was exactly what we had pictured and we know that moving the wedding to Oxleaze was the best planning decision we made!! Thanks to you and the rest of the team, you've all just been wonderful and made everything so simple.

Martha & James
We had an absolutely wonderful time - it was an amazingly overwhelming experience to have all of those friends and family in one place and everyone had a fantastic time.  The barn itself was perfect for what we had in mind and it all worked perfectly for us and as you say even the weather came to the party.

Margaret
Many thanks for making Michelle's wedding so special everything went so smoothly and your venue is stunning.

Andrea
I wanted to say what a terrific day we had at Oxleaze Barn. We were so lucky to have a glorious sunny day which showed the barn in all it's splendour. The day went so well and so many of the guests were in awe of the building, location and setting. We received nothing but compliments and Rebecca said the day exceeded all she had ever hoped for.

Leah
It was such a lovely day and everyone said how amazing the venue was. I actually don't think we could have asked for anything better!!

Jo
Just wanted to let you know what a fabulous day we had in Friday. It was perfect, I couldn't have wished for anything better. Your venue is just perfect and they way you quietly manage it in the back round, Katie you have a winning combination.

Beki & Lewis
We had the most incredible, unforgettable day and couldn't have asked for more. The venue was stunning and met all our expectations. We had so much fun setting up the venue and our wedding day was perfect. I had lots of ideas in my head of how I wanted it to look and it really all did surpass that! The tables as well were so beautifully made and we felt very lucky to have them. Kath and Richard were so helpful with setting up and keeping everything running so smoothly, the caterers also commented on how helpful and lovely you both were! We can't say thank you enough really!

Julie
Everyone really enjoyed themselves and thought the Barn was beautiful. I am very sad now as all the organising and celebrations are over, back to reality now...

Jenni & Joe
I just wanted to say a big thank you from me and Joe (or should I say, my husband and I!) for such an amazing wedding. We really appreciate all of the extra help on the day that made sure that it ran so smoothly. We would definitely recommend you as a venue, and had many compliments on such a beautiful setting. Who knows, maybe we will be back for our 10 year anniversary!

Laura
Well what can I say to you that sums up everything you did for us?? No words would be enough!! We had the most amazing, beautiful and relaxed day and most of that was down to you. I don't know how you do it but your presence kept me so calm when I needed it.  Whenever I thought something wasn't right you were already there sorting it. Everyone has commented on how stunning the barn was and we couldn't agree more. I want to go back and do it all again. So from the very new Mr and Mrs Nieman, thank you from the bottom of our hearts for everything you (and all the other guys at the barn) did for us.

Dan
Such a cracking day Saturday, thank you everyone for all your help. I loved every second of it!

Samantha
We had such a fantastic day, everyone commented on how lovely the barn was. Thank you to you and the team for everything, you have all been so helpful from start to finish.

Petra
It really is the most romantic place I have ever attended a wedding reception. Take care. Thanks to all the team.

Martyn & Harriet
We both had the most fantastic day, all made so perfect thanks to your unbelievable venue and the weather! (its quite sad that its all over!). Please pass on our thanks to Katharine and the rest of your team - the day ran brilliantly, and Katharine couldn't have been more helpful.

Tim & Jan
I wanted to write to express our delight with The Barn and how it contributed to our wedding. The location was easy for all of our guests to find, the Barn and the courtyard were clean and so attractive. It was easy to contact you when necessary and we appreciated your advice with regards to the dance floor and orientation of the seating for the service. We could not have found a more lovely setting for our wedding and we have many, many wonderful memories of our day, so for that, thank you.

Phoebe & Steven Keene
We absolutely loved Oxleaze Barn, it was the first and last venue we looked at! We knew as soon as we walked in that this was the place for us, also with Katie, Kath and Hannah being so helpful it made the planning a breeze, we really can't thank you enough for everything, Oxleaze Barn will forever hold a special place in our hearts! Get onto Instagram and follow them as they post the most beautiful photos of all the weddings they hold, the best bit is that Oxleaze is a gorgeous blank canvas so every couple can put their own stamp on it, making the most amazing wedding. The gardens to the rear of the venue are gorgeous and make wonderful photos, everything about this place screams Cotswolds and its perfect. Thank you Oxleaze Barn for making our wedding possible & the best day ever!!!!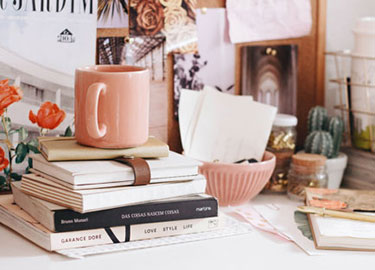 Your free account will also enable you to:

Easily manage and securely book your suppliers

Stay on top of wedding planning with our intuitive checklist

Keep an eye on spend with our budget tracker

Create and track your wedding guestlist

Plan your wedding on the go with our mobile app, downloadable via the App Store or Google Play
Thanks for your enquiry! You'll hear back shortly.
Couples interested in Oxleaze Barn also sent enquiries to the suppliers below too. You can simply send the same enquiry to them in one click.
Sudbury House Hotel
20

Sudbury House is a beautiful countryside wedding venue in the heart of...
Worton Hall
20

Worton Hall is a bespoke wedding venue situated in the rural hamlet of...
Bodleian Library
20

Based in the 'city of the dreaming spires', the Bodleian Libraries are...
Sudbury House Hotel
20

Sudbury House is a beautiful countryside wedding venue in the heart of...
Worton Hall
20

Worton Hall is a bespoke wedding venue situated in the rural hamlet of...
Bodleian Library
20

Based in the 'city of the dreaming spires', the Bodleian Libraries are...
Are you sure?
If you don't ask, you'll never know...
Continue to chat
Leave
Is this supplier not for you?
Explore other suppliers.
Sign up to our free planning tools today to save suppliers