The Orchid Hotel
---
Dorset
The Basics
Ceremony license
Licensed bar
Can we bring our own wine
---
Style of venue:
Modern, Glamorous, Formal
What type of venue are you?
Hotel
Exclusive use:
Flexible
What kind of ceremony can we have?
Outdoor civil ceremony
Ceremony capacity:
96
Dining capacity:
96
Catering:
In-house
Corkage:
£12 Wine, £15 Sparkling Wine, £20 Champagne
Do you have a late license?
12am, 1am if exclusive use
Do you have accommodation?
31 rooms
Is accommodation included?
Depends on the package
What forms of payment do you accept?
Cheque, Cash, Credit Card, Bank Transfer
About
At The Orchid Hotel there is no such thing as a typical wedding... an enchanting venue that is as unique as you are… Everything is personal, from the theme, the service and the food with countless magical little extras to inspire and excite in equal measure.
Relaxed, elegant and effortlessly informal. Located on Bournemouth's beautiful East Cliff, The Orchid Hotel is a wonderful retreat so close to the centre but without the noise of the town. A boutique hotel housing 2 function rooms and 31 fully renovated bedrooms surrounding our picturesque courtyard.

We offer special overnight rates for wedding guests, free parking and our beautiful Honeymoon Suite available for viewing prior to your booking.

Be sure to make the most of our sample tasting, included in your wedding preparations, where you can trial your three favourite options for starter, main and dessert so that you can ensure you choose exactly the right dishes, cooked by our Michelin starred chef to absolute perfection!

At The Orchid Hotel, we take only one function at a time so you can rest assured that all of our attention is dedicated to you!
Find Us
Reviews

12
Leave feedback

Carla & Jack
I couldn't have asked for a better day, all of the team were absolutely phenomenal, nothing was too much to ask from start to end. All of our guests absolutely loved it and were singing the praises of the staff and venue. We wanted a relaxed wedding where nothing was too formal and Christina and the rest of the staff made all of this happen. We had exclusively of the hotel and this was the best option as we had breakfast with all of our guests in the morning. We had such a beautiful day and if we could relive it all over again we would still choose the Orchid! We will be revisiting on our anniversary to bring back the memories.

Sammi & Darren
Our day was PERFECT.  all our guests are still talking about it weeks later. Christina and her fab team were on hand all day with no job being to big or small they did a fantastic job of making it truly magical.

Davina & Paul
We couldn't have made a better choice when we choose the Orchid for our wedding. Literally everything was just right for us and our guests, right from our outdoor ceremony all the way to breakfast the next day. The attention to detail and care from the team meant we totally relaxed and just had an unforgettably euphoric day and evening. 

Mr & Mrs Van Der Weele
I can not say how thankful we are to The Orchid for making our wedding such a special day. Christina and her team made sure everything was perfect from first meeting, to menu tasting, to the big day. The food was amazing and they are so flexible nothing seems too much to of an ask. We had a lovely card left in the honeymoon suite from the hotel, which I thought was a lovely touch. Thank you so much. I can not fault this wedding venue at all.

Michelle & Chase
We recently held our wedding at The Orchid Hotel and had the best day ever!! Christina and her team were absolutely amazing, nothing was too much trouble and they managed to cater for our needs perfectly!! All of our guests commented on what a wonderful day it was and how the hotel were so friendly and welcoming. We would truly recommend them to anyone wishing to have a stress free and fantastic wedding. Thank you so much from the bottom of our hearts!!

Cassie and Sam
A massive Thank you to The Orchid – everyone said it was the best wedding and your staff were all a great bunch of people.
Perfect day!

Abi and Danny
We recently had our Wedding reception at The Orchid Hotel and it was beyond amazing. Our entire family also stayed in the hotel for the weekend and they couldn't fault the hotel or the staff. Christina, Mick and the whole team were fantastic and everything came together nicely. Thank you all again

Rob and Carole
What an amazing hotel with amazing staff! We had our wedding here last month and I am so glad that we did – we could not have chosen a better place. From the very first look-around we received nothing but excellent, friendly service – nothing was too much trouble and nothing was a big deal

Mr and Mrs Pepper
What can we say… This hotel gave us our perfect wedding on Sunday 24th September 2017. The staff are amazing, very attentive, the food was delicious! We can't express how wonderful this place is

Nick and Heather
We had the best time ever at The Orchid. Christina and her team, Lottie, Mike and Chef and his team looked after us and our guests perfectly. The welcome drinks and canapés were delightful and our wedding breakfast was divine. Everything went so smoothly. All guests, day and evening guests, remarked on how beautiful The Orchid is. Excellent venue for a wedding. We had amazing weather too! Elvis turned up later and we all enjoyed ourselves hugely. We do pop into The Orchid for drinks and bar snacks now and again… and that will never stop. It's like being at home… always a warm welcome. The honeymoon suite is sheer bliss. Big heartfelt thanks to you all

Mr and Mrs Walsh
What can I say?! Thank you all so much for all of your help planning our day on the 19th August and helping it run smoothly. From Christina organising the day from the start, to the housekeeping staff for all their help on the day. You all did an amazing job and you should be proud to have such an incredible team. The guests absolutely loved the food and the hospitality

Cara and Paul
Mick and Lottie were great subs thanks and both helped the day run smoothly. Everyone told us how much they enjoyed themselves and are looking forward to us doing it again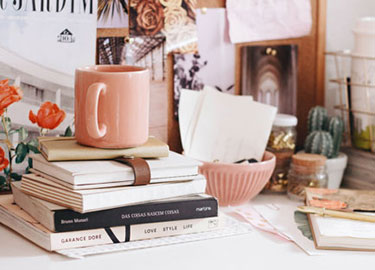 Your free account will also enable you to:

Easily manage and securely book your suppliers

Stay on top of wedding planning with our intuitive checklist

Keep an eye on spend with our budget tracker

Create and track your wedding guestlist

Plan your wedding on the go with our mobile app, downloadable via the App Store or Google Play
Thanks for your enquiry! You'll hear back shortly.
Couples interested in The Orchid Hotel also sent enquiries to the suppliers below too. You can simply send the same enquiry to them in one click.
The Green House Hotel
12

The Green House Hotel was designed with one aim in mind: to prove that...
Tudor Grange Hotel
12

The Tudor Grange Hotel in Bournemouth has a prime location of Bournemo...
Bournemouth Highcliff Marriott Hote...
12

Perfect for small intimate occasions or the grander affairs, the Bourn...
The Green House Hotel
12

The Green House Hotel was designed with one aim in mind: to prove that...
Tudor Grange Hotel
12

The Tudor Grange Hotel in Bournemouth has a prime location of Bournemo...
Bournemouth Highcliff Marriott Hote...
12

Perfect for small intimate occasions or the grander affairs, the Bourn...
Are you sure?
If you don't ask, you'll never know...
Continue to chat
Leave
Is this supplier not for you?
Explore other suppliers.
Sign up to our free planning tools today to save suppliers