Abbey House Hotel and Gardens
---
Cumbria
The Basics
Ceremony license
Licensed bar
Can we bring our own wine
---
Style of venue:
Traditional, Glamorous, Formal
What type of venue are you?
Country House, Outdoor Space
Exclusive use:
Flexible
What kind of ceremony can we have?
Indoor civil ceremony
Ceremony capacity:
180
Dining capacity:
180
Catering:
In-house
Corkage:
£10 still, £18 fizz/champagne
Do you have a late license?
1am
Do you have accommodation?
60 rooms
Is accommodation included?
Depends on the package
What forms of payment do you accept?
Cheque, Cash, Credit Card, Bank Transfer, PayPal, Other
About
At the bottom of the South lakes lies Abbey House Hotel & Gardens which is just a short drive from the Heart of the English Lake District, only 20 minutes from Windermere. Our luxury Cumbria hotel and wedding venue is an ideal base for your special day.
Abbey House Hotel & Gardens has been 6 times winner of the best wedding venue in Cumbria, servicing in excess of 140 significant events a year. The wedding service team are highly experienced from the point of conception to the event itself and do their utmost to ensure that your event is one to be remembered.

We're here to turn the day of your wedding dreams into a reality, nothing is out of the picture, if you can think it, we can provide it. Our dedicated wedding coordinators are on hand to offer advice, inspiration and make the planning of your special day a stress free, pleasurable experience.
Find Us
Reviews

4
Leave feedback

Joanne S
We had our wedding here on 11th June and it was amazing. We picked this venue because it has the instant wow factor when you turn into the entrance but it doesn't end there. The hotel interior is just as stunning and the staff are all extremely helpful and pleasant. From the planning stage right through to the actual day the wedding coordinators helped with every detail. The hotel rooms are all beautiful and the food was amazing too. The immaculate hotel gardens also make beautiful backdrop for photos. All of our guests commented on how beautiful the hotel is and lots of them will be going back. We will definitely be going back and would highly recommend this hotel to anyone whether for a wedding or just a getaway

Grant
My parther and i came to England to celebrate my cousin's wedding at Abbey House, and it did not disapoint in anyway, shape or form.

From the moment we arrives we were in awe of such a fantastic building and frim the moment we arrived at check in until we checked out two days later the staff were brilliant. Every staff member that i interacted with had a smile, was exceptionally polite and impeccable professional. (Plus a good sense if humour with my Aussie jokes)

Our room was located in the newer section, which over looked the farm house next door and lovely rolling hills. Bed was energy recharger it was that comfy and the bathroom was a great size with a good bath and very modern finishes.

For a wedding, the Great Hall was a lovely room and set perfectly, the acoustics were fantastic. Pictures in the garden with family had also had a perfect backdrop.

The reception room was also set impeccably and the food was just fantastic with no wrong meals thatbheard of all night. (None of these alternate meal, was nice to be able to choose from a menu prior to the event) Again the staff executed the service brilliantly and the bar staff were also top notch.

All up a great venue and one that added a special touch to what was already going to be a great day for me and my partner.

Valerie and Neil
We had our wedding in this great hotel with beautiful gardens , We planned our wedding 8 months in advance with wedding planners , Jess and Joanne . we chose our wedding package that included everything we wanted and was perfect on day and had a fablous wedding day, everything even the accommodation was sorted for my Family including disabled room and facilities .
Cannot thank Joanne enough on my wedding day as everything was organised even the overnight honeymoon Suite . I would definatley recommend this as wedding venue as I felt like a princess on my wedding Day, thanks to all staff at the Hotel .

Fran
We had our wedding 10.09.16 at this location. Since then we have been back up in person from Manchester to personally thank the staff especially John Horton, Joanna, Cameron, Barbara and the new girl on reception in training. Everyone from the bar staff including the bar manager have all been instrumental in making our day literally perfect. Even now upon reflection there is not a single thing I would change. They have catered for dietary requirements including halal and gluten and wheat free for our guests. This was not at the expensive of the quality of the food either as many many of our guests have made comment on the quality of the food. I have been inondated by positive feedback from my quests about the quality of the food, the venue and the staff. This only reassures me further about choosing this venue for my special day not that there has even been any doubt.
If anyone is looking for a nice break in scenic surrounds, somewhere to eat exquisite food or like me a wedding venue look no further you won't regret it.
Thanks everyone at Abbey House you should all be proud!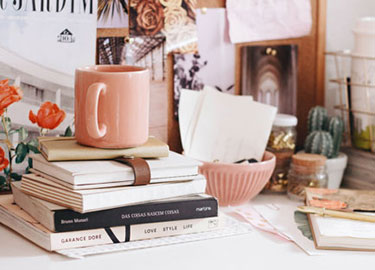 Your free account will also enable you to:

Easily manage and securely book your suppliers

Stay on top of wedding planning with our intuitive checklist

Keep an eye on spend with our budget tracker

Create and track your wedding guestlist

Plan your wedding on the go with our mobile app, downloadable via the App Store or Google Play
Thanks for your enquiry! You'll hear back shortly.
Couples interested in Abbey House Hotel and Gardens also sent enquiries to the suppliers below too. You can simply send the same enquiry to them in one click.
Silverholme
4

2019 SOLD OUT Built in 1820, Silverholme is a Grade II listed buildin...
£12,500 - £17,000
per head
Beech Hill Hotel
4

Say 'I do' at The Beech Hill Hotel and experience a venue that gives y...
Storrs Hall
4

Storrs Hall is, without a doubt, one of the most stunning wedding venu...
Silverholme
4

2019 SOLD OUT Built in 1820, Silverholme is a Grade II listed buildin...
£12,500 - £17,000
per head
Beech Hill Hotel
4

Say 'I do' at The Beech Hill Hotel and experience a venue that gives y...
Storrs Hall
4

Storrs Hall is, without a doubt, one of the most stunning wedding venu...
Are you sure?
If you don't ask, you'll never know...
Continue to chat
Leave
Is this supplier not for you?
Explore other suppliers.
Abbey House Hotel and Gardens
Sign up to our free planning tools today to save suppliers