China Fleet Country Club
---
Cornwall
The Basics
Ceremony license
Licensed bar
Do you have a late license
Do you have accommodation
---
Style of venue:
Modern
What type of venue are you?
Hotel, Leisure Venue, Golf Club
What kind of ceremony can we have?
Indoor civil ceremony
Ceremony capacity:
250
Dining capacity:
180
Catering:
In-house
Corkage:
N/A
What forms of payment do you accept?
Cash, Credit Card, Bank Transfer
About
China Fleet Country Club is the perfect wedding venue in Cornwall for couples and their guests, nestled in Saltash on the Cornwall and Devon border the China Fleet Country Club, exudes beauty, tranquillity and romance making it the perfect venue for your wedding.
Impeccably managed by our experienced wedding coordinator with our dedicated team, we will work hard to ensure that your wedding day is tailor made, exceeding your expectations and giving you and your guests a spectacular wedding day to remember.
We understand that you are very special and your day is extremely important to us, that is why your wedding will be the only one at our venue on your chosen day.
We are licensed to conduct both civil ceremonies and civil partnerships and our enviable setting is perfect for your memorable day.
We can cater for all sized receptions, from small intimate gatherings to large extravagant celebrations. Meeting in our beautiful, original stoned walled Farm House and then moving to your Ceremony room, followed by your reception in one of the four perfect suites of your choice.
Find Us
Reviews

5
Leave feedback

Kerry & Scott
We got married at China Fleet and had our reception there. I really can't say enough good things about the whole day. The venue looked amazing and the staff could not be any more helpful. We never had to look twice for someone if we needed anything, yet the staff were skilled at being there but not interfering in your day. The help and support we were given in the lead up to the wedding made all of the difference to the whole wedding experience. We were made to feel special every step of the way. Kev, who co-ordinated our day, could not have been more attentative. Our friends and family were also extremely impressed with China Fleet, so much so that they are considering using the facilities again themselves for various reasons. I can not thank China Fleet and their wedding team enough for what they did to help make our special day so memorable.

Claire & Paul
We had the most amazing experience with the china fleet team. They were all really attentive and nothing was too much they were curtious and kind and really down to earth. I did not have one stressful moment the entire day everything was planned and executed down to the final detail we had great support from julie and kevin from the moment she met us and the months leading up to the wedding. On the day we were made so welcome everything looked amazing and the staff were brilliant. The grounds were stunning and we were given the opportunity to use the grounds for photos which we did the grounds were so well kept and the atmosphere was extremely welcoming especially as we had so many children attending. The service we received was amazing value for money you would expect to pay 3 or 4 times what we actually did we were all blown away. We couldnt thank the team enough they made our day absolutely run like a dream we could not fault one thing of the day. Would recommend the china fleet to anyone who wants a stress free wonderful day where you truely feel like they couldnt have done anymore. The families have been complimenting how beautiful the day, the accommodation, the food and the entertainment was and how it ran without a hitch and all the timings were so well planned. We 100% recommend the china fleet for a wonderful wedding.

Mr & Mrs Robert Oaten
Please would you convey our thanks to all the members of your team who made our daughter's Wedding Day so special. Rebecca ad Liam had a wonderful day and all the guests at the wedding also commented on how well they were looked after by your team.
I would also like to add special thanks to Julie who throughout the whole of the wedding planning had been exceptional. It was because of Julie's attitude and professionalism that we chose the China Fleet as our venue out of the many we considered, she is a star. Kevin also was absolutely fantastic.
I would not hesitate in recommending the China Fleet as a Wedding Venue to anyone.
Once again many thanks to you all.

Chris and Stacey
The best day of our lives was helped made perfect by the help of china fleet. The whole process was made so much easier by them, and Julie monk was on hand all the time for any help, on the day her and team were absolutely amazing they made sure everything ran smoothly for us. My wife and our did not want the day to end. Our food was delicious I don't think there was one plate that went back with anything on it. If your looking for something that's classy, but with a reasonable price and a place that helps you take the load of your shoulders then china fleet is the place. We would strongly recommend the venue to anyone. Thank you china fleet for an amazing day.

Stuart
We have been delighted with the service that we have received from Julie Monk, her attention to detail, her regular updates on decisions made and her overall pleasant personality have made it very enjoyable to have dealings with your organisation.
Further more on the day Kevin and his team worked tirelessly to provide us with a superb meal and carried out our instructions to the letter.
We would have no hesitation in recommending China Fleet to our friends and relatives and want to place on record our thanks to all of your staff who made our special day just that little bit extra special!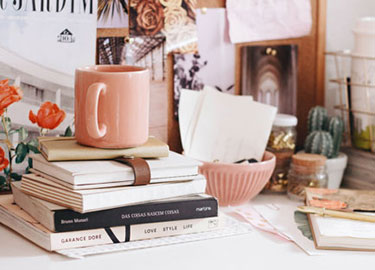 Your free account will also enable you to:

Easily manage and securely book your suppliers

Stay on top of wedding planning with our intuitive checklist

Keep an eye on spend with our budget tracker

Create and track your wedding guestlist

Plan your wedding on the go with our mobile app, downloadable via the App Store or Google Play
Thanks for your enquiry! You'll hear back shortly.
Couples interested in China Fleet Country Club also sent enquiries to the suppliers below too. You can simply send the same enquiry to them in one click.
Duke of Cornwall Hotel
5

Wedding venues don't come much grander than The Duke of Cornwall Hotel...
Boringdon Hall Hotel and Spa
5

The name "Boringdon" comes from the Saxon "Burth-Y-D...
Ever After - a Dartmoor Wedding
5

Wow guests with this 46 acre private estate. A glass roofed outdoor t...
Duke of Cornwall Hotel
5

Wedding venues don't come much grander than The Duke of Cornwall Hotel...
Boringdon Hall Hotel and Spa
5

The name "Boringdon" comes from the Saxon "Burth-Y-D...
Ever After - a Dartmoor Wedding
5

Wow guests with this 46 acre private estate. A glass roofed outdoor t...
Are you sure?
If you don't ask, you'll never know...
Continue to chat
Leave
Is this supplier not for you?
Explore other suppliers.
Sign up to our free planning tools today to save suppliers