Sandhole Oak Barn
---
Cheshire
The Basics
Exclusive use
Ceremony license
Licensed bar
Can we bring our own wine
Do you have accommodation
---
Style of venue:
Rustic, Eco, Festival, Casual
What type of venue are you?
Barn
What kind of ceremony can we have?
Indoor civil ceremony, Outdoor civil ceremony
Ceremony capacity:
140
Dining capacity:
140
Catering:
In-house
Corkage:
n/a
Do you have a late license?
no
What forms of payment do you accept?
Cheque, Cash, Credit Card, Bank Transfer
About
For rural bliss and a rustic escape, this breathtaking Cheshire wedding venue is the perfect place to celebrate.
The traditional barn stands proud beside the peaceful lake and surrounding greenery. Oak beams offer an authentic feel while sunlight pours in through the expansive windows. Sandhole Oak Barn is wonderfully versatile and can easily cater for every aspect of your day.
Tie the knot in the Ceremony Barn with views of the lake behind or choose the majestic Oak Clock Tower, just a few feet from the lake and perfect for an outdoor wedding. There really is nowhere else quite like it.
The natural beauty of the Dining Barn makes it an inviting setting for your wedding breakfast and reception. Whatever the season, the lake and countryside create an enchanting backdrop. The award-winning caterers and coordinators will ensure a stress-free day and a wide choice of options for treating your loved ones.
Exclusive use of the Dressing Room, spacious bridal suite, and extensive accommodation is also available on-site through Sandhole Farm B&B for you and 39 guests in the restored stables.
Find Us
Reviews

14
Leave feedback

Michael
Absolutely top class day, organised to perfection for my daughter's wedding day. First class from the moment we arrived until the moment we had to leave. Well done to all involved, a huge thank you.

Siobahn
As soon as we came to view Sandhole we knew instantly that it was the perfect venue. Every moment of our day was beautiful (even the rain stopped in time for the ceremony!) all of the staff were wonderful and so helpful in the lead up to our wedding, always happy to answer any questions we had. Thank you all so much for helping to make our day so special.
Mr and Mrs Latimer


Vicky
Sandhole Oak Barn just Wow. Thank you for making our day so special it truly was an amazing day. We are so grateful for all the work that you have done. The compliments are still rolling in from our guests. Everyone had a beautiful day and a great evening. Your all amazing! Again huge thanks from the happy couple Mr and Mrs Redfern.

Janet
We celebrated our Daughter and Son in law's wedding at Sandhole yesterday and I would just like to say what a perfect venue it is . The day was brilliant from start to finish all staff there and rooms and food were excellent , so well organised and nothing too much trouble . Would like to say a big thank you to you all for making this day perfect every single guest enjoyed it and would highly recommend this place to anyone . Top Class thank you all once again

Abby
My husband and I got married at Sandhole and it was the most perfect day! Sandhole were absolutely fantastic from the moment we first went to look round the venue 2 years earlier.
The venue speaks for itself - it's absolutely stunning and so well looked after, so many of our guests commented on how beautiful it is, but it's the staff that make it so wonderful. The communication was brilliant all the way through - every (sometimes strange!) question we had they answered so quickly and made us feel at ease about the whole day.
I really can't recommend Sandhole enough!!! Thank you so much, love Abby and Colin xxx


Jayne
We married on 27tb Aug 18 and I can't put into words how amazing our day was!
On the first viewing we knew it was the place for us-stunning venue and amazing helpful staff. We had our wedding booked for 2yrs-during which time I had LOTS of questions which were always answered promptly by Yioda Boyd. She never made me feel like I was pestering. She was AMAZING-our final meeting was so informative and on the day she made sure that everything ran like clockwork. I'm usually such a stress head but felt so confident that she knew exactly what we wanted our wedding to be. Although there are a lot of weddings at Sandhole we were made to feel like ours was unique. All the staff are amazing-wish we could do it all again! Xx


Louise
As soon as we turned the corner and saw the lake we knew we didn't want to get married anywhere else. Sandhole Oak Barn is stunning and we loved every second of our wedding day on Saturday 29th September. The staff were so helpful and friendly and it really is something special, thanks again.

Emily
We'd been to view a few different venues for our wedding but none compared to here. The view of the lake was just the icing on the cake for us. We had the perfect wedding day here on 28th August. Amazing venue and staff. Highly recommend to anyone still looking for their perfect location! Can't wait to pop back on our 1 year anniversary

Kathryn
What beautiful place to have your special day. Went to a beautiful wedding and the whole experience was fabulous, the staff the location and the food was lovely

Lisa
Sandhole Oak Barn was the first venue we viewed. The bar was set impossibly high, and we immediately returned to Sandhole after viewing only one other venue to confirm our booking. The staff are friendly, and all the staff we spoke to knew what we needed as they themselves had been married at the barn. Our guests loved the venue and the accommodation was fantastic. The breakfast was great and catered for various needs that ourselves and our guests had.
We couldn't have had a more perfect day, and Sandhole was a large part of this. Thank you to all the team at Sandhole from Lisa and Adam! x


Gareth
Lovely place, great venue, polite staff, lovely food! Well done!!

Jen
We had the most perfect day ever. Thank you to Sandhole, Top Table and all the team.

Mark
An amazing venue for a wedding I would recommend 120%

Stephanie
We had our wedding here on Friday the 22nd of March and we had so many comments about how gorgeous this venue is! When we visited the venue to have a look round we just knew this was the place we wanted to get married. It's a hidden gem, beautiful, peaceful, relaxing and romantic. Plus all the staff and Top table are amazing!! Definitely would recommend this venue!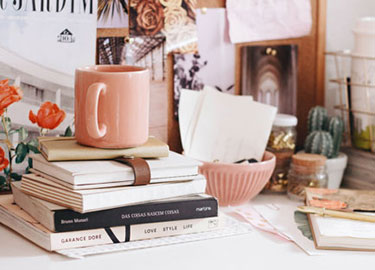 Your free account will also enable you to:

Easily manage and securely book your suppliers

Stay on top of wedding planning with our intuitive checklist

Keep an eye on spend with our budget tracker

Create and track your wedding guestlist

Plan your wedding on the go with our mobile app, downloadable via the App Store or Google Play
Thanks for your enquiry! You'll hear back shortly.
Couples interested in Sandhole Oak Barn also sent enquiries to the suppliers below too. You can simply send the same enquiry to them in one click.
Heaton House Farm
14

Heaton House Farm is a bespoke wedding venue set on the borders of Che...
The Ashes Barns and Country House
14

Located in Staffordshire, The Ashes Barns and Country House is a wonde...
The Wellbeing Farm
14

For a unique wedding, experience makes sure you visit our Fun, Unique...
Heaton House Farm
14

Heaton House Farm is a bespoke wedding venue set on the borders of Che...
The Ashes Barns and Country House
14

Located in Staffordshire, The Ashes Barns and Country House is a wonde...
The Wellbeing Farm
14

For a unique wedding, experience makes sure you visit our Fun, Unique...
Are you sure?
If you don't ask, you'll never know...
Continue to chat
Leave
Is this supplier not for you?
Explore other suppliers.
Sign up to our free planning tools today to save suppliers