Thornbury Castle
---
Bristol
The Basics
Ceremony license
Licensed bar
Do you have accommodation
Are pets allowed
---
Style of venue:
Traditional, Gothic, Glamorous
What type of venue are you?
Castle
Exclusive use:
Flexible
What kind of ceremony can we have?
Indoor civil ceremony, Outdoor civil ceremony, Nearby church
Ceremony capacity:
70
Dining capacity:
70
Catering:
In-house
Corkage:
N/A
Do you have a late license?
Functions to finish at 12am
Is accommodation included?
Depends on the package
What forms of payment do you accept?
Cheque, Cash, Credit Card, Bank Transfer
About
Let us take the effort out of your wedding day, so you can genuinely enjoy the splendour of the surroundings – from photographs on the immaculate lawns, to pitch-perfect cuisine in an opulent dining room, to a splendid ball in the Tudor Hall and a luxurious night in a giant four-poster bed.
Thornbury Castleis is secluded and tucked away in its extensive private estate, yet within easy reach of the M4, M5 and Bristol.
With gorgeous landscaped grounds and ancient walled kitchen garden, not to mention the architectural splendour of the Castle itself – this is a place of great romance, infused with a sense of history.

Thornbury Castle has 26 unique bedchambers for you and your guests, ideal for preparing for (and recovering from) the big day. All of the bedchambers are regally decorated and appointed to the highest standard.

Thornbury Castle is renowned for its cuisine, with our award-winning chef conjuring up mouth-watering dishes using the best quality – mostly locally sourced – ingredients.

Finally, our wedding planning team are genuine experts. They know the venue inside out and can guide you through every step of the way, whether you are organising an intimate family affair, or a grand feast and a no-holds-barred ball in the great hall.
Find Us
Reviews

6
Leave feedback

Mr and Mrs Jones
Thank you for making our special day complete. Everyone enjoyed the venue and all the staff were great!! Thank you so, so much, Nat and Dave

Sarah and Adam Daniells
Thank you so much for making our wedding day so special. It was perfect. Thank you to the Chefs - all our guests thought that the food was exceptional - particularly the trio of beef! A special thank you to the sommelier and his team who went the extra mile to accommodate our needs. Many of our guests said that it was the nicest wedding they had ever been to, so thank you to everyone for all their hard work.

Steff and Dean
A massive thank you for making our special weekend amazing, we had the most fantastic time and you were all brilliant. We hope to see you all very soon!

Daphne
Our daughter and Son-in-law were married recently in the Bristol area and had their reception at the Castle. The weather was perfect, so lucky as the weather each side of their day was awful, but the sun shone and made the day perfect.

We chose Thornbury Castle because of the wonderful location and had the whole wedding package, meaning we had full use of the castle for 24hrs. All rooms were allocated to our guests by myself and it was fun trying to match the fabulous rooms with each guest. The rooms are all magnificent in their own right, many with four posters and an amazing Honeymoon suite.

After arriving at the Castle we had a Pimm's and canape reception in the garden, while the Bride and Groom had numerous photographs taken. Everyone relaxing and mingling with other guests.

Later we moved into a marquee which we had to have for the Wedding Breakfast as there was 100 of us and the Tudor Hall only sits 70. The Bride and Groom were welcomed in and we all sat down to a wonderful, beautifully presented and flavoursome 3 course meal. Marco in charge made sure all the food was ready at the same time for each table, waiters and waitresses then came out together. Each table was served precisionally and placed infront of each guest at the same time. Top table being served first of course. Compliments to the Chef and his team as we couldn't find a fault with the whole meal. Thank you.

We later moved into the Tudor Hall for the evening party, welcoming our guests in to the Hall where the wedding cake was then cut. Later we had an evening buffet, which was to beautifully presented and served by a waitress.

To watch our daughter and new son-in-law enjoying themselves so much, made us feel so proud that we were able to give them a wedding day to remember. I know all the guests will too, as so many have already said, from their fabulous rooms, to the whole atmosphere. Can we do it again? Wish we could, thanks to all staff at the castle in making this wedding so spectacular.

Jenny the Wedding co-ordinate saw us through the whole process with a few meetings and many e mails and phone calls, but she was always so helpful and nothing was too much trouble. She made us feel our daughter's wedding day was special, not just another wedding.

All guests that stayed in all the rooms met up for breakfast the next morning, even the Bride and Groom! It was lovely that we could all be together the following day and many stories were in the air.

We had a whale of a time, thank you from my husband and I for such a treasured memory we shall always have.

I am glad the guests room cards helped with the check-in procedure which I supplied. Receptionists were brilliant and everyone was allocated their room as quick as possible. Having everyone arrive at the same time is not easy, but it all seem to run very smoothly.

George M
We had a wedding at the castle on 24th Jan 2014.

The hotel and grounds are lovely and the staff are very helpful. I was introduced by Mark Veal the Head Chef to Luke and Mario who I must say were fantastic. Nothing was to much trouble for them through out the whole day.
The food was out of this world cook to perfection by Mark and his highly experienced brigade of chefs. We had parfait to start followed by Carvery of local pork and local 31 day matured sirloin of beef. Then rhubarb crumble and then a cream tea with hot fresh from the oven scones.

In the evening we had a great disco and buffet again the most fantastic food. When we all went to our stunning suites to unwind we had under floor heating in our bath room walk in shower and a lovely bath too. Then got in to our four poster bed with luxurious duck down duvet and pillows. We have never been so warm and comfortable plus the log fire helped.

The following morning we went with the rest of the bridle party to the restaurant for a fantastic breakfast with fresh pastries, fruit, cereals, meats etc. Followed by a wonderful cooked breakfast. My wife had smoked salmon and scrambled eggs. Our friend had eggs Benedict and it too was lovely. Would recommend the Castle to anyone it truly is a magical experience.

Thank you.

Malcolm C
We were married at the castle on the 2nd of August 2013 and stayed in the Henry VIII suite for two nights. The experience was magical and wonderful. The suite was stunning, with the magnificent and extremely comfortable, four poster and the view of the gardens from our bay window particular highlights. The lounge and library areas are welcoming and very comfortable whether it's for morning coffee, afternoon tea or pre-dinner drinks (and we've tried them all!). The team at the hotel were incredibly friendly and accommodating, our every wish fulfilled cheerfully and efficiently. They operate as a very professional, friendly and very happy family. The meals in the hotel and our wedding breakfast were of the highest culinary standard, enjoyed by 2 and 84 year olds equally! We cannot recommend the Castle and its staff highly enough whether you are celebrating in style or just fancy a delicious meal in the lovely octagonal dining room. If you can't decide what to have for pudding they thoughtfully provide a taster plate of all of their desserts. We will be regulars from now on.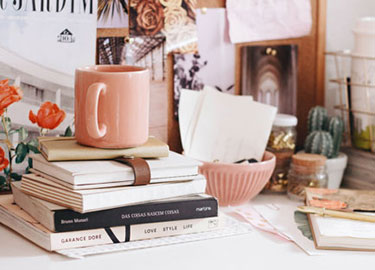 Your free account will also enable you to:

Easily manage and securely book your suppliers

Stay on top of wedding planning with our intuitive checklist

Keep an eye on spend with our budget tracker

Create and track your wedding guestlist

Plan your wedding on the go with our mobile app, downloadable via the App Store or Google Play
Thanks for your enquiry! You'll hear back shortly.
Couples interested in Thornbury Castle also sent enquiries to the suppliers below too. You can simply send the same enquiry to them in one click.
Berkeley Castle
6

Berkeley Castle is a splendid, beautiful and glorious medieval fortres...
Hensol Castle
6

Whether you're planning a fairytale wedding or a smaller, intimate occ...
Hampton Court Castle
6

Hampton Court Castle is a beautiful 15th century castle nestled in 500...
Berkeley Castle
6

Berkeley Castle is a splendid, beautiful and glorious medieval fortres...
Hensol Castle
6

Whether you're planning a fairytale wedding or a smaller, intimate occ...
Hampton Court Castle
6

Hampton Court Castle is a beautiful 15th century castle nestled in 500...
Are you sure?
If you don't ask, you'll never know...
Continue to chat
Leave
Is this supplier not for you?
Explore other suppliers.
Sign up to our free planning tools today to save suppliers