Elephant Hotel
---
Berkshire
The Basics
Ceremony license
Licensed bar
Can we bring our own wine
Do you have a late license
Do you have accommodation
Are pets allowed
---
Style of venue:
Casual
What type of venue are you?
Hotel
Exclusive use:
Flexible
What kind of ceremony can we have?
Indoor civil ceremony, Outdoor civil ceremony, Nearby church
Ceremony capacity:
140
Dining capacity:
140
Catering:
In-house
Corkage:
£10 per bottle
Is accommodation included?
Depends on the package
What forms of payment do you accept?
Cheque, Cash, Credit Card, Bank Transfer
About
We believe in offering you a unique wedding experience. In understanding that every occasion is different, we will tailor your event to meet your detailed requirements, not to suit ours. And we will be there to help you through every step of your big day from the moment you begin your preparations.
The Elephant Hotel, set in the bustling village of Pangbourne, beside the River Thames, minutes from the vibrant city of Reading, offers a return to the opulence of the Empire. Beautiful handcrafted Indian furniture, rich oriental rugs, delicate fabrics - bedrooms individual in style but identical in attention to detail.

Licensed for up to 140 guests, we want you and your family & friends to be hit with the 'wow' factor at The Elephant. Our unique Berkshire venue is unique, oozing style with a service to match.
Find Us
Reviews

19
Leave feedback

Jen Fisher-Hickey
We just wanted to say a huge, huge thank you for helping us host the best day of our lives. Our friends kept telling us it was the best wedding they've ever been to and our families are still talking about it! The Elephant was just the perfect venue to hold the relaxed and fun (but still classy and beautiful!) wedding we wanted. The day was everything we hoped for and so much more. Claire was fantastic the whole way through the process (and Matt too, when Claire was out of the office!) and I'm sure she was a big reason that everyone kept telling me I looked so calm and stress-free! The staff (both the ones working on the day and the few we encountered in the lead up) were so sweet and so helpful. I can hardly remember seeing any of the staff on the day, yet the whole day was absolutely seamless; everyone must have been working very hard to keep things moving along without us even noticing! A lot of our guests commented on how much they loved their rooms and one of my bridesmaids who had her dog-sitting plans fall through last minute was very happy we'd ended up picking a dog friendly venue/hotel and very grateful she was so easily accommodated :) The day was just incredible and beautiful and we couldn't have asked for more. We keep joking about getting divorced so that we can do it all over again! I'm sure we will return for a few wedding anniversaries over the years :)

Kirsten and Greg Wood
Thank you for making our day so special! Everything was perfect! The room looked gorgeous, the food was fantastic and the staff were simply brilliant. They were always there when needed, but never got in the way. They were friendly and made sure everything went smoothly. You did such an amazing job with the room. When I walked in, I was taken back with how lovely it all looked. So a big well done to you and all the staff at the elephant. Our guests are still taking about what a great wedding it was.

Steve and Michelle Cox
We were extremely well looked after by the entire team at the Elephant right from the beginning. The management and planning team were incredibly helpful with advise and assistance on everything we wanted and the entire staff working our wedding were friendly and engaging with us and all of the guests which was duly noted and commented on by lots of people on the day. The venue itself was incredible in appearance and being fortunate on the weather just further complimented this!! The entire day ran to plan right from the florist to the DJ who all worked with the Elephant team to make sure everything was where it should be when it should be!! Our menu was incredible. All in all a great day - a big thanks to you Claire and all of the team!!

Adam & Kayleigh
To Hannah, Matt and All of the Staff at The Elephant! Thank you so much for al of your help making our wedding day the best day of our lives! Hannah - thank you for convincing us that The Elephant was the perfect pace to hold our wedding reception and answering our endless questions, however trivial! Matt - thank you for doing a wonderful job of running the evening and dealing so well with last minute requests and changes! And to all of you - thank you for your fantastic customer service, amazing food, charm, professionalism... we could go on! We had a perfect day and all of our guestsenjoyed themselves thoroughly - we can't thank you enough! We will be sure to pop in for dinner and drinks often.

Hayley and Craig
Its been 8weeks since our big day and wow how fast has time gone! Now we are finally settling into married life and have some time on our hands, we would like to say a big thank you to yourself and your team. Our Wedding day was perfect and went so smoothly. Your staff, especially Irene, were very attentive and made our day extra special. Our guests loved the venue and the decor and commented on how lovely yourself and the staff were. We are so glad we chose The Elephant to hold our special day. Im so happy to finally breath out and relax and enjoy being married ?? A Massive thank you again!!

Cari and Andy
To Hannah, Irene, Matt & EVERYONE at The Elephant, Thank you so much for all of the work and help you all put into our wedding. We had an amazing problem-free day and everyone has been so kind, helpful and lovely right the way through. We can't have asked for a more beautiful venue amazing food, wonderful rooms and fabulous atmosphere - you helped us have our perfect wedding!! Hannah, we hope you had a lovely holiday - we will email photos over when they are ready! Thanks again - we will be back again to visit! Love Cari & Andy x

Sharon & Phil Whitney
Hi Hannah I had to email before we shoot off, and let you know what an amazing wedding day we had on Saturday. The Elephant was just the most perfect setting for the relaxed type of wedding we had planned, everything went so well, all of our guests totally loved the querkyness of the hotel. I would especially like to ask you to thank all your wonderful staff that couldn't do enough for us - so thank you again Hannah.

Heather & Steve
We wanted to say a big thank you to you for everything you did for our wedding. You made it so easy, and the day was perfect for us. All the staff, Matt, Irene and all the staff at the Elephant made the day so memorable and all our guests said how good they all were. We have been back since - and just wanted to make sure that you also got a thank you :-) Thanks again (and we will be recommend any of our friends that get married to use one of your hotels) Thanks Heather & Steve x

Laura & Matt Parsonage
Dear Hannah, Matt & all the team at The Elephant. Just a note to say thank you for all of your hard work in the run up and on the day of our wedding on 7th December last year. We had an absolutely perfect day and it ran so smoothly, from start to finish! Our guests thought the venue was brilliant, especially everyone who stayed. And we had lots of comments about the food which was just amazing (one guest said it was the best meal they had ever had at a wedding!) A special mention must go to Irene - she was wonderful . Nothing was too much trouble - from getting different sausages from the butchers, to saving us canapés when we had photos taken. I'm sure we will be back soon! Many Thanks

Sarah & Ben
Thank you so much for all of your help with arranging our wedding and for all the hard work on our Wedding Day. You were all so friendly and helpful and nothing was too much trouble. We enjoyed every minute of our day and a lot of that was because we knew our guests were having a fabulous time so thank you very much. We have so many happy memories of our Wedding at The Elephant. Thank you once again to you all. Love from Sarah & Ben xx

Sharon & Andrew Wiggins
Dear Matt, Hannah & all the staff, My husband and I would like to thank all of you for the hard work you put into making our wedding day so amazing. All our guests have commented on how lovely the hotel was as well as the food, the rooms and the service. Look forward to seeing you all soon. Sharon & Andrew (Mr & Mrs Wiggins) xxxx

Liz & Adrian Pearson
We had to write to thank you and your fellow team members for the absolutely fantastic wedding you organised and hosted for us last Saturday. Particular thanks to Matt, Irene and Liz for being so friendly and helpful on the day. All the food was above expectations so please extend our huge thanks to the chef, the scones were so yummy. Once again, all our guests kept saying how great the hotel was and what a great time they were having so our day was made even better by the fact everyone else thought it was great. Thank you and well done. You have returning customers for life now! Our warmest regards, Liz & Adrian Pearson

Karina Mandrell (Mother of Bride)
Dear Hannah, Just to say a big thank you to you and all the staff at The Elephant for making Terry and Jessie's wedding day so memorable. The room looked amazing (thanks for your artistic flair) the food was delicious and everyone was so friendly and helpful. Thank You!

Wedding guest (anon)
Just wanted to say I attended a wedding here at the weekend and I was extremely impressed with the venue, staff & food. Also by how well they catered for my dietary needs (I'm a vegan). The food was absolutely delicious & the staff incredibly diligent in making sure they got it right. Really impressive when considering the large number of people they were catering for & the fact I was the only one needing a vegan meal. I'd definitely consider and recommend The Elephant as an event venue should I need one in future.

Em & Steve
Saturday was just out of this world, the venue looked gorgeous, the rooms were amazing and the staff just really made it for us. Such a bubbly, genuine & competent bunch of people who really cared. You've been a pleasure to deal with! Hannah is a fantastic wedding planner and Peter helped save the day...just brilliant!!! We'll get a little something in the post when we return. Thank-you for making our day totally perfect!

Mrs West
Hi Hannah Thanks very much for your email, good wishes, and of course for all your help in the lead up to and on the wedding day. We had such a lovely day from start to finish. You were so helpful and good to deal with, making everything easy. Also, every one of the staff were personable, friendly and made us all so welcome. We've had so much positive feedback on the food as well, and some of our friends are thinking of booking a weekend break with you as they were so impressed. Thank you so much and I hope all your future couples are as happy as we were with their day.

Fiona Wilcox
Thank you guys very much for all your hard work & for ensuring that our big day went so perfectly. I honestly couldn't thank everyone enough for all the hard work you put in. Everybody has been telling me how impressed they were with the venue and in particular how fab the food was.The evening food was also fantastic and looked amazing, I know it went down well! I spent months worrying about how unorganised I am and if I would be running around like crazy on my big day and perhaps not carrying it off. Much to my surprise the night before I sat in my room and thought "It has actually all come together". But this would not have been possible without all your hard work Hannah and of the work of the team at The Elephant. All the setting up of my things from cupcakes to the gramophone and the card table, it all looked perfect when I walked through on the day. So you made sure that I felt 100% relaxed on our day and I felt that way because I knew that things were taken care of and I was in safe hands. I think I could ramble on for days lol but honestly thank you for all your hard work and to all the staff. I will miss working with you and seeing the family of staff at The Elephant but myself and Rik will definitely be visiting The Elephant again soon. Fiona x

A Happy Father of the Bride
As the father of the bride, I was nervous about the wedding, but with the Elephant's team at the helm, I needn't have worried. They organised the wedding brilliantly, liaising with my daughter to meet her exacting requirements. The food was great and the service unobtrusive but very responsive. The evening disco was wonderful and the hotel coped really well with the very merry guests! A huge thank you to all of the staff at the Elephant for their brilliant work!

Sharon and Rob
Just a little note to say thank you to all the staff for making our wedding days perfect. Everything went smoothly, the tables looked fab, the food was fantastic, and the staff were very helpful and attentive. Please thank everyone involved, especially the chef, for making it so special.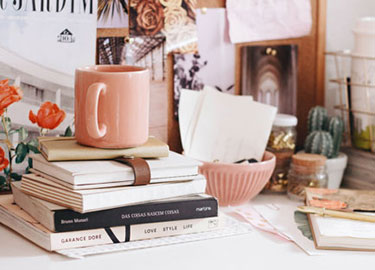 Your free account will also enable you to:

Easily manage and securely book your suppliers

Stay on top of wedding planning with our intuitive checklist

Keep an eye on spend with our budget tracker

Create and track your wedding guestlist

Plan your wedding on the go with our mobile app, downloadable via the App Store or Google Play
Thanks for your enquiry! You'll hear back shortly.
Couples interested in Elephant Hotel also sent enquiries to the suppliers below too. You can simply send the same enquiry to them in one click.
Holiday Inn Reading M4 Jct10
19

The 4 Silver Star 2 AA Rosette Holiday Inn Reading M4 Jct10 has superb...
The Vineyard
19

The Vineyard is a luxurious Relais & Châteaux 5 star hotel with a 3 AA...
The Pavilion at Lane End
19

The Pavilion is a picture perfect wedding venue nestled in 26 acres of...
Holiday Inn Reading M4 Jct10
19

The 4 Silver Star 2 AA Rosette Holiday Inn Reading M4 Jct10 has superb...
The Vineyard
19

The Vineyard is a luxurious Relais & Châteaux 5 star hotel with a 3 AA...
The Pavilion at Lane End
19

The Pavilion is a picture perfect wedding venue nestled in 26 acres of...
Are you sure?
If you don't ask, you'll never know...
Continue to chat
Leave
Is this supplier not for you?
Explore other suppliers.
Sign up to our free planning tools today to save suppliers