Shuttleworth
---
Bedfordshire
The Basics
Ceremony license
Licensed bar
Can we bring our own wine
Do you have accommodation
---
Style of venue:
Traditional
What type of venue are you?
Country House, Historic, Alternative
What kind of ceremony can we have?
Indoor civil ceremony, Outdoor civil ceremony
Ceremony capacity:
110
Dining capacity:
150
Catering:
In-house
Corkage:
Ask us
Is accommodation included?
Depends on the package
What forms of payment do you accept?
Cheque, Cash, Credit Card, Bank Transfer
About
Shuttleworth is one of Bedfordshire's best kept secrets. The venue offers three breath taking settings for your wedding: A magnificent house with period rooms, a romantic picturesque Swiss Garden and an aircraft hangar with a backdrop of vintage aircraft and Edwardian vehicles.
The House was built by Joseph Shuttleworth in 1872 and commissioned Henry Clutton to design the building. Its Jacobean style and the 100 foot high clock tower have defined The House for over a century. The house is situated in 425 acres of beautiful parkland providing stunning photographic opportunities.

The House has 15 bedrooms that can accommodate you and your guests. Located in a separate wing adjacent to the main house, the rooms are well equipped and breakfast can also be arranged for the following day.

Shuttleworth's Hangar 3, located in the aerodrome, transforms to an attractive location for wedding receptions. The space is flexible to accommodate up to 100 guests, with room for a dance area and licensed bar.

The nine-acre Swiss Garden includes floral arches spanning lawns, serpentine paths, ponds with wrought iron bridges leading to a series of islands, an impressive Grotto & Fernery and the charming Swiss Cottage, both of which are licensed for wedding ceremonies.
Find Us
Reviews

8
Leave feedback

Kerry and Richard
"I would like to say a Huge Thank you to you for all of your help leading up to our day and to both you and Paul on the day ensuring everything ran smoothly and keeping us informed. We could not have asked for a more beautiful venue for our day.

Several of our guests have said that they didn't know that The House was even there and how stunning it is. They also commented on how lovely and helpful all of the staff were. They went above and beyond to ensure us and everyone else had a wonderful day and even the next morning, the breakfast was superb.

The little added touches like the emergency kit in the retreat room and the umbrellas we used for our photos in rain made such a huge difference to what could have been a stressful day. I felt very relaxed and stressfree and that was down to the organisation that you and everyone else put in.

If there is anything we can do to help you in future with promoting the House please do not hesitate to let us know. We would love to be able to visit again in the future.

Thank you again to you and everyone else involved."

Emily and Callum
"Thank you so much for all your help and keeping me calm, thank you for everyone's help on the day. We really did have the best day of our lives and enjoyed every minute. The venue was perfect and the day went without a hitch and that is all down to your guys." 3rd June 2016

Angela & Adrian
" To all the staff/chefs that made our wedding day such a special day, we will treasure forever. We cannot thank you enough! You kept us calm and seen to everything imaginable" 11th June 2016

Emma & Tom
"We just wanted to say a hug thank you for all your fantastic work before and during our wedding. It really was the most amazing day, made more so by all your hard work and dedication and we really do appreciate everything you have done and making our wedding so memorable." 23rd July 2016

Rebecca and James Little
We got married in February at Shuttleworth House. To ensure all members of our family were able to attend we had to organise the wedding in 6 weeks, which seemed an impossible task. After our first meeting with Georgia French, Shuttleworth Wedding Coordinator, organising a wedding in such a small amount of time became an achievable and stress free task. Georgia was able to take away our ideas, likes and dislikes and create the most perfect day. Shuttleworth is a beautiful venue that was able to provide an elegant and sophisticated setting for our small party.

Anna McLaughlin and Gavin Goodwin
After 22 years together, an inbuilt aversion to "Big White Weddings" and the fuss and tension we expected would come with that sort of event, Gavin and I finally decided to have a small, family gathering for our wedding - in a location that made us smile. From deciding in January to tying the knot in May...I have to say it has been one of the most heart-warming and enjoyable things we have every done, and Shuttleworth was a very big part of that for us. We knew little about Shuttleworth and the wider services it had to offer, but from the moment I arranged to meet Georgia and the first tour round the gardens, we knew it was the place for us. We were always made welcome, all details were explained simply and without pushing to upsell, Georgia was helpful and considerate all the way through, making us feel calm and supported from start to finish. Any questions were answered promptly, Georgia was flexible and led us through the process. On the day the staff at Swiss Cottage were kind, helpful and generally added to the loveliness - even the dogs felt well looked after!. We never felt rushed on the day and the admin elements of the booking was smooth and straight forward. Swiss Cottage and the gardens were immaculately cared for and made for a magical event and we can't than everyone enough for making our time exactly what we wished for, relaxed and full of love. The team is a tribute to Shuttleworth and Georgia is a star, and we would happily recommend you all to anyone who wanted their day to be perfect. Many thanks Anna & Gavin (and Harris & Skye the puppies x)

Tamsin and Abdi
Thank you so much we had an amazing day, everything was perfect and ran smoothly. We are very grateful to the team, please pass on to everyone. It was the best day of our lives

Caroline and Mark
"We booked our wedding at Shuttleworth with 5 weeks to go due to late change of venue as previous suppliers were not performing. Have to say it was everything we expected and more. Beautiful place to get married - everything on the day was perfect - the ceremony took place in the lovely billiard room with gorgeous view of the grounds, and then back to the drinks reception. After this we had full use of the ground floor for the rest of the wedding. Food was lovely and all well catered for. Georgia the wedding planner was so efficient and clearly enjoyed her job and always responded immediately to emails and phone calls. So glad we did last minute change of venue and looking forward to seeing the full photos with such lovely backgrounds"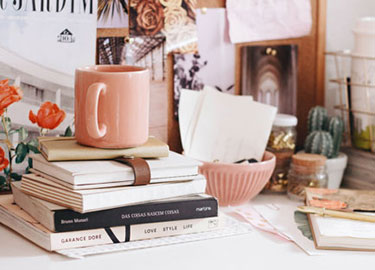 Your free account will also enable you to:

Easily manage and securely book your suppliers

Stay on top of wedding planning with our intuitive checklist

Keep an eye on spend with our budget tracker

Create and track your wedding guestlist

Plan your wedding on the go with our mobile app, downloadable via the App Store or Google Play
Thanks for your enquiry! You'll hear back shortly.
Couples interested in Shuttleworth also sent enquiries to the suppliers below too. You can simply send the same enquiry to them in one click.
Wyboston Lakes
8

Situated on the edge of the historic market town of St Neots midway be...
South Farm
8

A romantic oasis nestled deep in the countryside, family run South Far...
Flitwick Manor Hotel
8

Flitwick Manor Hotel is a stunning country house wedding venue situate...
Wyboston Lakes
8

Situated on the edge of the historic market town of St Neots midway be...
South Farm
8

A romantic oasis nestled deep in the countryside, family run South Far...
Flitwick Manor Hotel
8

Flitwick Manor Hotel is a stunning country house wedding venue situate...
Are you sure?
If you don't ask, you'll never know...
Continue to chat
Leave
Is this supplier not for you?
Explore other suppliers.
Sign up to our free planning tools today to save suppliers