The Lodge on Loch Goil Ltd
---
Argyll
The Basics
Exclusive use
Ceremony license
Licensed bar
Is accommodation included
Are pets allowed
---
Style of venue:
Modern, Traditional, Casual, Glamorous, Formal
What type of venue are you?
Country House, Alternative, Outdoor Space
What kind of ceremony can we have?
Indoor civil ceremony, Outdoor civil ceremony
Ceremony capacity:
60
Dining capacity:
60
Catering:
In-house
Corkage:
N/A
Do you have a late license?
1am
Do you have accommodation?
16 Guests
What forms of payment do you accept?
Credit Card, Bank Transfer
Videos
About
Scotland's Most Stylish Hotel This Victorian country house specialises in beautiful, bespoke weddings. Built in 1864 is nestled between the shores of Loch Goil and a majestic backdrop of mountain scenery. Our enchanting treehouse sets the perfect scene for a unique wedding celebration.
Welcome to The Lodge experience.
As one of the finest 5-star exclusive use venues in Scotland, we pride our ethos of pure relaxation and total privacy in picturesque and luxurious surroundings.
If you fancy a taste of the high life then look no further. The Lodge provides all the comfort and opulence you would expect of a 5-star hotel.
The venue has been lovingly restored and now houses one of the UK's largest collection of Arts and Crafts furniture and antiques.

Our menus reflect the skills of our chef and the quality of our produce. A Victorian bespoke experience, offering excellence in cuisine, accommodation and service, with 7 luxurious en-suite bedrooms to create warmth whilst being surrounded by sheer luxury.

The Lodge on Loch Goil is such a remarkable venue of great class and style but still offering a true uniqueness. It really is the perfect location of a meaningful celebration that you have always dreamed of.
Find Us
Reviews

25
Leave feedback

Mandy
I have nothing but high praise for The Lodge on Loch Goil after I had my Wedding there in November 2016. From the moment we arrived to the minute we left, we were truly blown away!

The location, the tree house, the facilities, the rooms & the food were all 5 star. All the staff are fabulous but especially Alice, she made my Wedding day & stay even more special, I could not thank her enough!

I would recommend anyone to stay there & experience a truly remarkable place that it is.

I cannot wait to return!

Harriet
We're still not exactly sure how we found The Lodge at Loch Goil but absolutely delighted we did. From the moment we first spoke to Alice, to the warm embraces of our departure we couldn't have chosen a more perfect and complete wedding venue.

The setting on the Loch is truly magical and we had all four seasons in one day which only enhanced our experience.

The contacts recommended - flowers, hair, makeup, photography, piper and fireworks were of the highest calibre - essential when you're 500 miles from home!

The attention to detail was impeccable and the ability of Alice's team to discreetly attend to our wedding party's needs seamless.

As we write and reflect on our Scottish wedding adventure, The Lodge at Loch Goil exceeded our expectations on every level and we offer our sincere thanks and appreciation to every member of the team for making our day so magical and memorable.

Christina and Steve
Myself and Steve were lucky enough to get married at this stunning venue this summer (16th August) and we're SOOO pleased we found it. Right from the inital enquiry through to us leaving at the end of our 2 day stay we experienced first class communication and friendliness. 19 of us ventured up to the Lodge for 2 days, one of whom could only make the 2nd day but this was no bother at all to the Lodge and they arranged a taxi to and from the airport for us. Alice and her team were incredible, nothing was too much hassle, they were there if needed but in the background if not. We truly felt like part of the family. The food was delicious! We simply asked for a BBQ for our first evening meal and my goodness did we get a BBQ! Plenty of variety and choice of meats and accompainments (far too many name!) Our wedding day was perfect, nothing was rushed. All of the recommended suppliers (makeup, photography, fireworks and casino) were outstanding. We were truly overwhelmed by the whole experience and undoubtably recommend the Lodge as a venue.

Jenny and Simon
Simon and I are struggling to put into words the experience we had at the Lodge for our wedding. It was everything we could have wanted and so much more. Our guests are still talking about what an amazing time they had and several have proclaimed it as better than their own weddings! We cannot explain fully how pleasurable the experience was and how much everyone enjoyed there time. We had an absolute ball. Instead of sending thank you cards out, we got thank you cards from our guests! It is obvious how beautiful the venue is and how magical the setting is, but you cannot express in photographs what really brings this place to life; that is the 5 star service you receive whilst there. Every little detail is thought of and then some. You have to try it to understand and we would heartily recommend that you do. I know we will definitely go back and see Alice, Ian and the team again. We would be mad not to return to such a special place.

Jenna
We were married at the Lodge on Loch Goil on 1 November. It was a small family wedding and the planning process was seamless from start to finish.

The venue itself really has be experienced to be appreciated. The location is simply stunning and all facilities onsite are immaculate. It's a real slice of luxury!

Alice and her team were fantasic. Nothing was too much trouble for them and we were made to feel so welcome from the moment we arrived. No one wanted to leave!

Food and drink was faultess (there was so much food!) and everyone had a really wonderful time.

There isn't a single thing that I would change about our time at the lodge. It really was perfect from start to finish.

I would also highly recommened the Lodge's suggested photographers, Fotogenic of Scotland. They know the location so well, what works and what doesn't, and are so unintrusive whilst creating really truly beautiful wedding photographs.

Thank you so much Alice for helping us to create such magical memories!!

Doug
I've held off reviewing as I didn't want to rush in and regret saying things at a later date. I'm a very fussy person, and notoriously hard to please, very easy to annoy, and get on the wrong side of!

This place is quite simply the best I've ever encountered. The staff go out of their way to make everyone feel welcome and special. No request is too much. Customer service par excellence. Alice leads the team by example. A lovely lady who you will feel is your friend. Kevin behind the bar is another who deserves special mention for going the extra mile. Every member of staff will look after your every need.

The food, well I've never tasted fillet steak as was served here. The chef must be a magician. The whole food experience was magical. Even the shortbread seved at afternoon tea was home made and melted in the mouth. Breakfast is wonderful, everything cooked to perfection.

The location, the treehouse, the views. Unbelievable. My daughters wedding was simply spectacular, and having Darth Vader, C3PIO and R2D2 make an appearance in the evening was quite a pleasant surprise!

Alice, be very proud of what you've achieved here, it's simply a stunning, spectacular experiece staying with you for a couple of nights. Thank you so much.

Angela and Martin
We first saw the Lodge and the fairytale Treehouse from our boat on the Loch. Argyll has always held a special place in our hearts. When we decided to get married we knew we had to go and see if The Lodge was as special as we thought. From the moment we set foot in The Lodge and met Alice we knew we wouldn't go anywhere else. Alice's passion, knowledge and enthusiasm about everything to do with the Lodge had us hooked. I want my daughters to start a family tradition and have heir weddings here too! I wish we could do it all again , it really was the best day of our lives!! 5 stars aren't enough - I don't have enough superlatives to describe this heaven on earth;- unique, magical fairytale, special - the list is endless
Go try for yourselves ....

Jo and Iain
We held our wedding at the Lodge in October 2016 and from start to finish the whole thing was stress free and absolutely perfect.

Alice and her team are wonderful. Mairead especially deserves a huge thank you for answering every single little query I had quickly and efficiently - I had every confidence that my requests would be met and they were! From an obscure song choice for the piper to organising a boat for the boys on the morning of the wedding Mairead was simply amazing. Kevin who was on the bar for our entire stay was also fantastic. Nobody ever had an empty glass and he also saved the day when a guest had forgotten a tie by loaning (a perfectly co-ordinated to the colour theme!) one of his own.

Alice is the star of the show though. She is organised, efficient and nothing is too much trouble. She is excited for your wedding and obviously loves her job and the Lodge. It was an absolute pleasure spending time with her. Alice also has a knack of just being there right when you need something!

The venue is stunning. The service is second to none. The staff make it.

I cannot recommend this place highly enough.

Mike
We visited The Lodge for a family wedding. The setting is genuinely incredible, and the welcome is heartwarmingly Scottish! The Lodge sets incredibly high standards, whether that be in the period facilities that are beautifully maintained, the quirky summer house above the water, the amazing tree house, the food is phenomenal, and the service and warmth from all the staff was fantastic. I have struggled to think of anything to recommend to improve. Very impressive! and I would rate it higher if I possibly could!

Jenny
We hired The Lodge for an exclusive wedding in September 2016. Having not visited before hand, we had to trust photo's and previous reviews. Our expectations of The Lodge were surpassed and the location is out of this world. Alice and her team were attentive and a glass was never empty. We all had a amazing time, perfect for anyone looking for a very special experience.

Mandy and Murray
Firstly, I would like to thank Alice and all of her staff at The Lodge for the outstanding, five star service we received from the moment we arrived at The Lodge for our first show-around back in April 2015, until the moment we left as husband and wife. Our wedding was everything we hoped it would be and more, and it really was a fairy tale wedding in the most magical setting. Breath taking scenery, luxurious accommodation, exquisite food and professional service of the highest standard. Everything ran like clockwork, it was totally stress-free for us and we were able to relax and enjoy every moment. What more could you ask for? The Lodge on Loch Goil really is heaven on earth and we will definitely be returning there again and again for years to come. They say your wedding day should be the happiest day of your life and ours certainly was, all thanks to Alice and her staff and their attention to detail which was second to none. Thank you so much for making our wedding so perfect.

Mark and Kirsty
Just a quick note to thank Alice, Iain and the rest of the team at the Lodge for making our wedding just perfect. I think at 60 persons we were perhaps one of the larger weddings at the Lodge, but I believe they can host up to 70. Everyone is still talking about the day and the weekend. We couldn't have imagined it better. From the low key, relaxed environment that you fostered to the last minute quick, but perfect, decision to move the ceremony to the orangery with the walls / doors open, it was the outdoors wedding we wanted, with the amazing backdrop of Loch Goil. It was all so professional and we can't thank you enough. The food was amazing and your staff were there just when we needed and were never intrusive. Special thanks to Kevin for keeping the champagne flowing at just the right times and managing our lively crowd at the bar.

It felt like we were at home throwing a glamorous house party, our thanks are boundless.

Somehow you also managed my last off the cuff request, and a porpoise with her calf appeared just below the balcony of the summerhouse on the Sunday morning.


Thanks again Alice, we can't believe it's all done and we're already trying to find reasons to come back soon. The Lodge and Loch Goil are a magical combination, unrivalled anywhere in my eyes.

Nick
Since booking the Lodge for our wedding venue, Alice and the team have provided a personalised and stress-free service. Everything about our 2-day wedding celebration was perfect - the food, the beautiful setting, the relaxed atmosphere where everyone felt at home, and the arrangements (piper, fireworks, entertainment, photographer, flowers). The suppliers recommended by the Lodge are of a high standard, and the staff at the Lodge were very friendly and accommodating. We can't thank Alice and the team enough for ensuring we had our dream wedding!

Lindsay
Our wedding at the Lodge in May this year was beyond our dreams and perfect in every way. The venue is absolutely stunning and the location is perfect, particularly if you have visitors travelling from overseas. We had a wedding of 70 adults plus children and the service that Alice, Iain and the team provided was second to none. The accommodation and food is particularly outstanding at the Lodge. Thank you for a magical weekend that will remain special in not just our own hearts, but in our family and friends hearts too.

Winfield
We had our modest sized wedding of 50 guests here in May this year. With rain and sunshine the venue was absolutely spectacular and created for the relaxed atmosphere we had hoped for.
The staff were amazing and made us and all our guests feel welcome. A very professional, yet friendly and welcoming approach made everyone feel at home.
The food was amazing and we had so much positive feedback from our guests on this. Hats off to the chef and his team who cooked and presented such tasty and beautiful dishes in the time required.
Thank you to the whole team for making our day appear effortless and feel amazing!

Helen and Tom
No words can truly express the magic of the Lodge. I was lucky enough to be married there in March in the Treehouse. Other brides have reviewed how special it is to be married here but it is genuinely one of the most out of this world places to be. Alice gives you a very intimate and personal service and make you feel like the only people that have been married there. The Lodge is Mid 1800's and furnished throughout in Arts and Crafts. It is absolutely breathtaking. We got married in the Treehouse which looks over the Loch, and had our Wedding Breakfast in the Arts and Crafts Room which no picture can do justice to. Our evening reception was in the Orangery which they made like a classy and comfy cocktail bar at night. We finished the night in front of the fire in the Library. Nothing was too much trouble and the food was also stunning. We are still talking about it! We had the Arran Room as our Honeymoon suite which was wonderful. It has a veranda balcony and a huge bathroom with freestanding bath but to be honest, every room is unique and stunning. The whole time spent there was like being part of a lovely dream and we certainly didn't want to wake up!! We had a wedding that we couldn't fault and which was extremely special.

Roy Baker
There are no words to do this Lodge and staff justice. I have stayed in wonderful places around the world but nothing equals this. The location,rooms and food were excellent but the icing on the cake is the Staff. The most professional team I have ever had the pleasure to meet. Thank you for making our daughters wedding perfect. If you are thinking of booking do it. You won't be disappointed.

Ellie
After multiple Internet research sessions, we came across this little hidden treasure for our intimate wedding. Alice and Debbie made the planning very easy and assisted in every way they could with plentiful local and professional wedding knowledge. Our 2 night stay with our 5 young children was an absolute fairytale from beginning to end. We were made to feel like family in such a cosy, welcoming environment. Every single request made was carried out to perfection making our wedding absolutely stress free something we never thought possible with 5 kids! All the staff were very accomadating to our needs and added special little touches to personalise our special day. The food was plentiful and devine. The impeccable service appears effortless to the team at the Lodge and well the property speaks for it's self! We are so happy we were fortunate enough to be able to hold our secret intimate wedding at this magical retreat. It's truly more than we could ever have dreamt of for our special day. Thank you so much to the team for making every thing absolutely perfect and we hope to see you again for a anniversary break!

Mark L
I fear that words will not justify how special our wedding was at the The Lodge on Loch Goil. I will try...

Taking 19 of your closest family and friends away for two nights for your wedding is daunting enough but when you have never been to the venue it's a risk, will it be as the pictures show?, will the service be as good as we expect it?. It was far better than what we could have hoped for.

Alice and her team make you feel like the lodge is your home from when you step through the door, and it REALLY is like a second home (although slightly more glamorous than our actual home!). The service, food and drink was second to none. Having stayed in 4 and 5 star hotels around the world I know good service, but this was something far better this was 'personal' service. The staff through are never intrusive but they are always there when you need them, thats a skill!

The wedding day was brilliant although it went buy all to quickly. It was seamless. I found myself chilling by the fire sat with my Uncle while my children ran round just 20 mins before before the ceremony when he said, 'are you nervous?' I was so relaxed I was starring into the fire lost in my thoughts and it struck me that this was a unique experience, to feel this calm. I know Alice and Debbie had it all in hand.

All the guests left on the 23rd of Dec and although heading straight into Xmas eve no one wanted to leave, we all wanted to stay even the children.

We will be back and so will every one else who went.

Eilidh Fraser
Want to feel like you are royalty in your own beautiful country home ... this is the place.. Alice and the team made us feel like we were a- listers from start to finish and went above and beyond to give us the perfect wedding and stay... I have never felt so happy and no one had ever made me feel like these guys have. The lodge - unreal, views - breathtaking and the treehouse ... well it's a treehouse that adults can go into! Magic was born here.

Evelyn Kay
Wow. You couldn't hope to be made to feel more special as a bride-to-be! Alice, Ian and their team surpassed themselves in offering a standard of warmth and professionalism that is rare to find, and brings such joy - they get it exactly right.

Alison Strandberg
Amazing! Everything was perfect. The Lodge is beautiful and an experience in itself. The feeling of being in a home rather than a hotel meets you at the door. The beauty of the house and its furnishings and the exquisite taste in everything and the attention to detail is beyond words. If you like the Arts and Crafts period, you will be blown away. Very comfortable bed and wonderful food throughout. Alice is an amazing person, who is a true professional, but makes you feel like a friend. Her style, friendliness and grace makes the whole experience flow together and be moulded into very special memories. The scenery around the Lodge is stunning and the Tree House couldn't be a more romantic setting for a wedding. I would love to go back!!

Lisa & Gordon
My hubby and I were married here on 3 Oct, words cannot express how wonderful the two days were.

We arrived to afternoon tea in the Orangery, it was lovely for all of the Lodge guests to get together and relax with a glass of prosecco. A lot of our guests had travelled some distance so we decided to have a sharing platter meal in the evening allowing us to invite the guests not staying in the Lodge. It was served in the beautiful Arts and Crafts room with a roaring fire. It was just a perfect evening.

Alice has this knack of understanding what a bride and groom want from their wedding, we wanted something relaxed and not too formal - we said our vows in the orangery overlooking the loch then signed the register in the treehouse. The staff had prepared a fire making it really snug. Throughout the day Alice's team were fantastic, the atmosphere they created was just lovely.

The food was out of this world, from afternoon tea to our wedding breakfast it was superb!

The pictures on the website are lovely, but just don't do the Lodge justice, you really have to visit to understand it's magic, supported by an amazing team.

My hubby and I can't stop talking about how wonderful the two days were. Thank you for making our wedding day so very special x

Sam Hamdieh
I would highly recommend the Lodge on Loch Goil. The service I received there as a guest was incredible and their support in helping to arrange the wedding of a family member was oustanding. All members of staff were readily available whenever i had an issue and did their utmost to help.

I would go back there/marry there in a heart-beat. I was blown away by the scenery outside and inside the lodge and the food served was excellent.

Cheryl & James
We would highly recommend this venue to create a unique wedding experience for any couple. With her many years of experience Alice takes away all the worry and organising so you can enjoy every moment of your special day.


Absolutely amazing wedding. Huge thank you to Alice for her personal touches from the very start of planning. Chef Daniel and his master cuisine was to die for. Thank you to Ian for the Tree house location and let's not forget the bath!

After 20 years being together we wanted to do this in style. Our friends and family were speechless by the location and care given to us all.

Alice you have left us with memories of the perfect wedding. ""The first glance"" was incredible and thank you for giving us photos of this emotional moment.

If you want a day to remember contact the lodge team, they are all more thank happy to answer any questions and welcome you for visits prior to the event.

Tip: Aaron Suite, beautiful.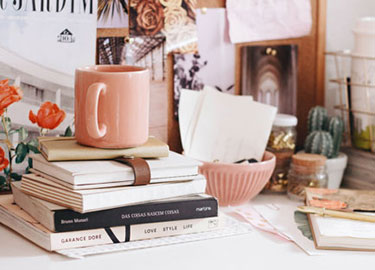 Your free account will also enable you to:

Easily manage and securely book your suppliers

Stay on top of wedding planning with our intuitive checklist

Keep an eye on spend with our budget tracker

Create and track your wedding guestlist

Plan your wedding on the go with our mobile app, downloadable via the App Store or Google Play
Thanks for your enquiry! You'll hear back shortly.
Couples interested in The Lodge on Loch Goil Ltd also sent enquiries to the suppliers below too. You can simply send the same enquiry to them in one click.
Lodge on Loch Lomond
25

Scotland's most romantic setting where the beautiful blue waters of Lo...
Cardross
25

Cardross is an idyllic and exclusive wedding venue. Beautiful and secl...
Boclair House Hotel
25

When you celebrate your wedding at Boclair House, our exquisite ballro...
Lodge on Loch Lomond
25

Scotland's most romantic setting where the beautiful blue waters of Lo...
Cardross
25

Cardross is an idyllic and exclusive wedding venue. Beautiful and secl...
Boclair House Hotel
25

When you celebrate your wedding at Boclair House, our exquisite ballro...
Are you sure?
If you don't ask, you'll never know...
Continue to chat
Leave
Is this supplier not for you?
Explore other suppliers.
The Lodge on Loch Goil Ltd
Sign up to our free planning tools today to save suppliers