MC Wedding Cars
The Basics
---
Types of transport offered:
Luxury Cars, Limousines, Vintage/Classic Cars, Buses, Other
Details of the fleet:
We have an vintage style 8 seat wedding bus and a beautiful 1935 Austin 10. We also have a Bramwith vintage style 7 seater limousine and a more modern S Type Jagur
Where are you based?
Stotfold
How far in advance do I need to book?
no limitation
Do you offer any additional services?
We offer a complimentary bottle of prosecco to all our happy couples to enjoy on their way to the reception
What forms of payment do you accept?
Cheque, Cash, Bank Transfer
About
MC Wedding Cars is a family owned and operated business providing unique and luxurious wedding transport for your special day.
We are based in Stotfold, on the Hertfordshire, Bedfordshire border and we offer a quality service throughout Herts, Beds, Bucks, Cambs (and beyond).

We have four vehicles available to hire:

"Bugsy" is an Asquith Mascot vintage style wedding bus. Up to eight passengers can be accommodated in a limousine style seating arrangement, all seats have lap belts for your added safety.

"Bugsy" is the ideal solution for transporting larger bridal parties, but is also a unique wedding car for the bride and her escort to arrive in style.

"Rosie" is our gorgeous vintage style limousine capable of seating up to 7 people. She is perfect for the bridal party as well as for the happy couple.

"Ruby" is a beautiful original 1935 Austin 10. She spent most of her life in New Zealand where she was also used as a wedding car before coming to the UK in 1995. She has ruby and black bodywork with a spotless red interior

We also have a more modern S Type Jaguar for those who don't want vintage style transport.


We are open to all suggestions and will do our utmost to assist with any special requests.

We do not impose any time restrictions on the hire period , within reason, and each vehicle is only hired for one wedding a day, ensuring a relaxed approach to proceedings and plenty of time for photographs of the happy couple.
Find Us
Reviews

5
Leave feedback

Sabrina Lee
Mike at MC Cars was incredible! Last minute wedding, he was able to step in and step up! outstanding customer service from the onset... and on the day, we couldn't have imagined the professionalism, flexibility and friendliness offered... in addition, Betsy was an amazing touch to our day! Thank you!


Edwina Tweed
We hired Mike and car Rosie for our wedding in June. It was absolutely beautiful and Mike was fantastic and catered for all our requirements. Would highly recommend to everyone as such a lovely car and owners. Prices are fantastic and the cheapest we found and there was no lack of service. Nothing was too much trouble


Kaleigh Manzie
I just want to say a huge thank you to Mike for getting me to my wedding in Rosie. we had a fab time thank you. Mike went all out and make the day a little bit more special


Kaleigh Babington
First of all Mike is very easy to contact, discuss and talk too. He was punctual and professional. As you may know being a bride you have 1001 things to think about. Mike arrive well within time and we has a leisurely drive to Hertford Castle. Mike waited until we were married and took me and my new husband on a 20mins drive away from the excitement of the wedding so we could gather out thoughts and relax with a cheeky glass or 2 of prosecco.
I would highly recommend MC Cars and I feel blessed to have had them as my wedding transport. A* service




Arianna White
My (now husband!) and I booked a car from MC Wedding Cars (Rosie, the 7 seater Bramwith Landaulette) for our recent COVID-era micro-wedding at our local registry office. Michael was an extremely responsive and efficient communicator before and during the day, and absolutely nothing was too much trouble. He also had excellent timekeeping and arrived well before he needed to. The car was absolutely beautiful and will be a much-loved memory for years to come. My husband and I had the photographer do a 'first look' photo shoot inside the car, as we were getting married in the registry office and wouldn't have the 'walking down the aisle' moment. It was very intimate and a perfect way for us both to see each other for the first time all dressed up on our wedding day. The car is well-kept, spacious, and absolutely stunning. On our way from the registry office to our ceremony venue (the local pub!) we had lots of friendly honks – we assume because the car is just so gorgeous. We felt like old Hollywood royalty, being driven around London. It was magical and a truly wonderful part of our day. I'm so glad we made the decision to book Michael and Rosie for our big day! Would highly recommend to other couples, especially if you are having a smaller 'micro-wedding' legal ceremony this year, as it's details like this that can make the day super meaningful and special for you both. We also liked that the hire fee was for the day and not a specific hour amount, as we felt uncrushed. Michael even worked out a slightly longer route from the registry office to the pub so that we could have a longer first car ride as husband and wife (complete with my favourite tipple to celebrate, prosecco!). 10/10, would book again.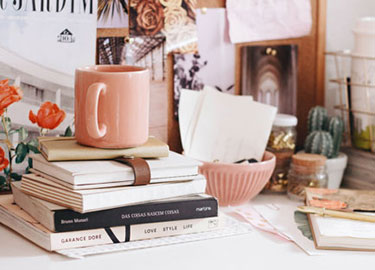 Your free account will also enable you to:

Easily manage and securely book your suppliers

Stay on top of wedding planning with our intuitive checklist

Keep an eye on spend with our budget tracker

Create and track your wedding guestlist

Plan your wedding on the go with our mobile app, downloadable via the App Store or Google Play
Thanks for your enquiry! You'll hear back shortly.
Couples interested in MC Wedding Cars also sent enquiries to the suppliers below too. You can simply send the same enquiry to them in one click.
V-DUB Rides
5

VW Chauffeur drive classic Wedding car service VW Campervan and Beetl...
Wedding Cars For Hire
5

At Wedding Cars For Hire we want to make sure your special day runs sm...
Wedding-Car.co.uk
5

We have beautiful genuine 1920's and 30's Vintage and 1940's Classic a...
V-DUB Rides
5

VW Chauffeur drive classic Wedding car service VW Campervan and Beetl...
Wedding Cars For Hire
5

At Wedding Cars For Hire we want to make sure your special day runs sm...
Wedding-Car.co.uk
5

We have beautiful genuine 1920's and 30's Vintage and 1940's Classic a...
Are you sure?
If you don't ask, you'll never know...
Continue to chat
Leave
Is this supplier not for you?
Explore other suppliers.
Sign up to our free planning tools today to save suppliers