WeddingToastmaster
The Basics
Do you offer 'on the day' coordination
Do you travel
Do you have Public Liability Insurance
---
How far in advance will you meet us?
Probably in the early days after engagement so I can help with your planning
Where are you based?
South London
Do you offer any other services?
Experience of 350 weddings so I am almost a wedding planner!
Are you a member of a guild or association?
Yes, The Guild of Professional Toastmasters
What forms of payment do you accept?
Cheque, Cash, Bank Transfer
About
It's YOUR day so we have a meeting (can be without obligation) to discuss your many options, so on the day you can relax and enjoy yourself without any worries!! I have experience of over 350 weddings in all cultures. I don't do stuffy or pompous but run things in a friendly and cheerful manner.
Here is some of what I do.
I arrive early and check everything. Those marked * are optional
Greet guests & collect cards & gifts
Liaise registrars re phone and entry of Bride announcements ( if not Church wedding)
Work with photographer assembling groups
organising receiving line*
Announcing entrance of Parents*
Announcing entry of Bride and Bridegroom
Grace, secular, religious or not at all
Moving guest book around
Announcing speeches
Greet evening guests
Cake cutting ( can be done after speeches)
Bouquet throw*
Introduce first dance, after agreed time invite all to floor.
Wish long and happy life, intro and hand over to DJ/Band
Find Us
Reviews

9
Leave feedback

Emma and Gavin Caston
My husband & I were so thrilled we decided to have a Toastmaster on our special day. It was a last minute decision, literally 8 days before the big day! Graham, however, was extremely helpful, and very professional. He made time, given the extreme short notice, to come to our home & run through all the procedures we could consider, and made sure he knew exactly how we wanted our day to be.

The big day arrived and it was perfect in every sense. Graham was always on hand when you needed assistance yet, was discreet & very professional. Looking back I cannot imagine what we would have done without him. We are so glad to have chosen Graham as our Toastmaster, he was definitely an asset to our wedding & I would not hesitate to recommend his services.

Linda Rubin
From the first time we met Graham we knew he would be our daughter's wedding. He certainly lived up to our expectations and more. Graham, it was a pleasure to have you celebrating and officiating.

Natalie and Mark
Thank you so much for all that you did for us on our special day, you were wonderful.

Rick Foulsham
I wanted to say a big "Thank You" for adding such class to our Dinner at Marlborough House. The occasion would have been much poorer and less stylish without your presence. You kept us in order and helped ensure the evening's proceedings flowed smoothly. It was a great evening and you played an important part in making it so. We are most grateful to you.

Laura and Mike Gallagher
We just wanted to say a big thank you for helping to make Jenny and Jason's wedding reception run so smoothly. It was just as we imagined the day to be, if not better. Your presence definitely made a big difference and allowed Michael and I to enjoy ourselves! Thank you again.

Mark and Lisa
Both Lisa and I wanted to send an e-mail before we are off on honeymoon tomorrow, to say a really big thank you for all your help in making our big day run so smoothly . A lot of people said what a great job you did, both me and my brother Paul think you were a great help with the running of the day and helping us with our nerves so by the time it came to do the speeches they went rather well. Thanks you once again for all your help, you were a great help.

Melissa and Shahnan
Graham was everything that he promised and more; a true gentleman, an experienced professional and thoroughly personable individual. Graham brought character and class to our event and in the build up to the wedding was an invaluable asset to us both. From our first correspondence, we found Graham an absolute pleasure to work with, and to this day, his presence at the wedding is the most commented on! We are sure Graham will continue from strength to strength, but wish him all the success and appreciation that he truly deserves

Lucy and James
Thank you so much for being such a huge star on our wedding day. Not only did you help make sure that the day ran smoothly but your kind friendly warm personality really did ensure we had the most amazing day of our lives. Everyone commented on what a wonderful job you did! We will be sure to recommend you to all of our friends.

Barbara and Eric
This is the first opportunity I have had this week to write this email to you to thank you very much for making our Ladies Night last Saturday as special as it was. You took the stress and worry away from us and for that, we thank you wholeheartedly. Hope you got to enjoy the evening a little too and would certainly recommend you to anyone requiring the services of a great Toastmaster.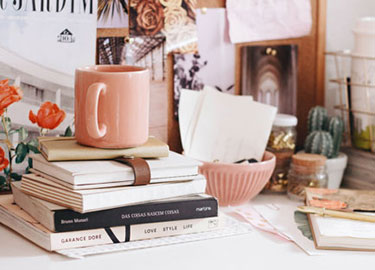 Your free account will also enable you to:

Easily manage and securely book your suppliers

Stay on top of wedding planning with our intuitive checklist

Keep an eye on spend with our budget tracker

Create and track your wedding guestlist

Plan your wedding on the go with our mobile app, downloadable via the App Store or Google Play
Thanks for your enquiry! You'll hear back shortly.
Couples interested in WeddingToastmaster also sent enquiries to the suppliers below too. You can simply send the same enquiry to them in one click.
Toastmaster Philip Gardner
9

My name is Phil Gardner and I am a fully trained Professional Toastmas...
BUSYBRIDES WEDDING PLANNERS
9

At BusyBrides we provide detail oriented planning services, for those...
Old Down Estate
9

Old Down Estate is the home of wedding excellence; a stunning MANOR ho...
Toastmaster Philip Gardner
9

My name is Phil Gardner and I am a fully trained Professional Toastmas...
BUSYBRIDES WEDDING PLANNERS
9

At BusyBrides we provide detail oriented planning services, for those...
Old Down Estate
9

Old Down Estate is the home of wedding excellence; a stunning MANOR ho...
Are you sure?
If you don't ask, you'll never know...
Continue to chat
Leave
Is this supplier not for you?
Explore other suppliers.
Sign up to our free planning tools today to save suppliers