Toastmaster Philip Gardner
The Basics
Do you offer 'on the day' coordination
Do you travel
Do you have Public Liability Insurance
---
How far in advance will you meet us?
2 to 3 weeks prior to your 'Big Day'
Where are you based?
Hampshire
Do you offer any other services?
Master of Ceremonies
Are you a member of a guild or association?
Secretary of the Guild of International Professional Toastmasters
What forms of payment do you accept?
Cheque, Cash, Bank Transfer
About
My name is Phil Gardner and I am a fully trained Professional Toastmaster and Master of Ceremonies of some 18 years experience and have officiated at over 1000 events and am available for weddings of all cultures.
I pride myself on my style, being professional whilst not regimental or obtrusive. My role is that of a liaison throughout your event to ensure it flows apparently quite effortlessly to a successful conclusion. 'Low Key but Effective' is my motto.
I have the knowledge and skills to advise on all weddings whether it be a traditional English wedding, Asian, Jewish, Turkish or Greek or any other.
I also understand and appreciate the different formalities and traditions that are so important on these special occasions.
I will remove all the stress and worries on your 'Big Day'
I will add that extra 'Touch of Class' to the occasion.
Find Us
Reviews

8
Leave feedback

Becky & Will
Thank you so so so much for everything that you did for our special day. From the moment we contacted you the service has been flawless. You made everything a breeze, from organising your travel arrangements to Ireland to executing the formalities on the day. You brought the perfect combination of professionalism along with a friendly relaxed demeanor. You made the bridal party feel at ease and took away any stress so all could enjoy the celebrations. Your presence made everything extra special for us tying the English tradition perfectly with the Irish. For those that had experienced a Toastmaster previously we received nothing but praise on how fantastic you were and for the Irish that hadn't, they thought it was a wonderful touch and really appreciated the benefits of having you there on the day.

Thank you so much again for all of your hard work and commitment on the day, we could have not asked for more. We will be sure to recommend your expert services to anyone that asks

Greg Payne
Many thanks for everything you did to help make my daughter Louise's wedding such a huge success last Saturday.
Your ability to take charge of the proceedings without being regimental or obtrusive(as you put in your flyer) was obvious throughout the day and with your very professional assistance everything went according to plan.
Should you ever need a testimonial please do not hesitate to contact me.
Many Thanks once again


Paul & Priya
We are so sorry that we are sending this so late, but we just wanted to say a BIG THANK YOU for being our toastmaster for our wedding on the 31st May, you were exceptional and we really couldn't have co-ordinated the days events without you, we are really glad we chose the best :)

Tim & Maria
Thank you for helping to make our wedding day so special. Your professionalism and efficiency combined with your genuine concern to make our special day run so smoothly as possible was apparent and which Tim and I greatly appreciated.
Our photographer is also grateful to you in assisting with rounding up our guests for the group photographs, as a result they were carried out quickly.
Our guests have commented on how excellent you were and we will definitely recommend you.
Thanks again for all your efforts and best wishes for the future.


Hannah & Stratton
A very belated Thank You for all your help to make our wedding reception go so smoothly last month. It was very reassuring to know everything was taken care of and we really appreciate your hard work and professionalism.

Jason & Kathryn
We just wanted to follow up to thank you for being part of our wedding on Thursday. You were excellent and added a touch of class to our day.

Thank you again for all of your help.

Teri and Maurice
Hi Phil,
Just had to drop you a little note with an enormous THANK YOU for keeping order at our
daughter Wedding! 
We more than appreciate it was a far from easy task to herd our 200 noisy, boisterous guests
too and from ceremony to reception to dinner and then the dance floor!  I would imagine an
herd of 500 cattle would of been Easier! 
Many thanks once again. Linzi and Mike send their sincere gratitude but are away on
honeymoon at the moment to do so themselves. 
Kindest regards,


Clive &Catherine
Dear Philip & Jackie
Just a very quick but sincere huge thank you for your excellent management of our Ladies
festival, which I am told from numerous guests was an extremely enjoyable event.
We are so sorry we had not chance to sit with to chat on the evening or the following
morning but I am sure we shall catch up over the next year many times in preparation of
Peter & Elaine Wood's ladies festival.
Once again, a heartfelt thank you, we are so pleased we were fortunate enough to have
Philip as our master of ceremonies.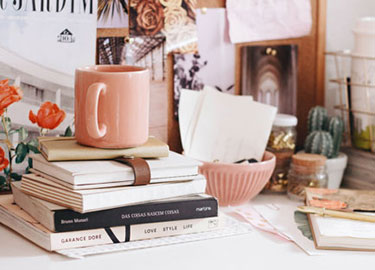 Your free account will also enable you to:

Easily manage and securely book your suppliers

Stay on top of wedding planning with our intuitive checklist

Keep an eye on spend with our budget tracker

Create and track your wedding guestlist

Plan your wedding on the go with our mobile app, downloadable via the App Store or Google Play
Thanks for your enquiry! You'll hear back shortly.
Couples interested in Toastmaster Philip Gardner also sent enquiries to the suppliers below too. You can simply send the same enquiry to them in one click.
BUSYBRIDES WEDDING PLANNERS
8

At BusyBrides we provide detail oriented planning services, for those...
Old Down Estate
8

Old Down Estate is the home of wedding excellence; a stunning MANOR ho...
WeddingToastmaster
8

It's YOUR day so we have a meeting (can be without obligation) to disc...
BUSYBRIDES WEDDING PLANNERS
8

At BusyBrides we provide detail oriented planning services, for those...
Old Down Estate
8

Old Down Estate is the home of wedding excellence; a stunning MANOR ho...
WeddingToastmaster
8

It's YOUR day so we have a meeting (can be without obligation) to disc...
Are you sure?
If you don't ask, you'll never know...
Continue to chat
Leave
Is this supplier not for you?
Explore other suppliers.
Toastmaster Philip Gardner
Sign up to our free planning tools today to save suppliers