Crum and Co
The Basics
Can you provide samples
---
How long will it take to receive my invites?
usually 5-7 working days
How far in advance do I need to order?
Minimum 1 week
What forms of payment do you accept?
Credit Card, PayPal
About
Modern minimalist vellum wedding stationery & acrylic signage
Crum&Co specialise in modern, minimally styled vellum stationery and frosted acrylic on-the-day signage for contemporary couples.

~ less is more.

Find Us
Reviews

21
Leave feedback

Jules Bloomfield
I'm thrilled to bits with my invitations! Really love the design, so different to everything else I've seen & impressed with the quality. The card is nice & thick not flimsy like some I've seen, and the embossed sticker & translucent band are really lovely. Arrived much quicker than expected which was a nice surprise and the hand written note from Jo was a nice touch. Jo was very helpful answering my (many!) questions & fast to respond. Will order the rest of the matching items for the day.

Marian Harvey-Jones
Can't wait to send my invites out. Love the colours and the nude will go well with my colour scheme. Love all the matching items & will be ordering some of those too. Jo was reeally helpful & quick to respond and i thought the little hand written note was lovely. Also arrived very quickly!

Ellie Richards
Our wedding invitations arrived and they are just perfect! Jo was incredibly helpful throughout the process and I really appreciated her prompt responses to all of my questions.
She made the process so easy. I wouldn;t hesitate to recommend her.
Thanks again Jo!

Sierra
"Cannot say enough good things! I am in love with my invitations and the feedback I have received from guests has been amazing. Jo was responsive, helpful and kind. I will be ordering everything else for the wedding (and beyond) through her. She has a modern, elegant and simple style that is better than anything I have seen (and I searched high and low). I am thrilled!"

Alexi Crissman
We are in love with our Save the Dates! Our guest are just as obsessed as we are. Honestly I was blown away with the quality and how beautiful they are in person. Thank you so much Jo!

Laura
This is the most stunning quality, packaging and menu I've seen. I'm so excited to have these at my wedding! I've bought all of our wedding stationary from CrumandCo as Jo is so talented, thorough and has amazing customer service. Her work is so beautiful!

Elaine
Loved our invites sooo much! We've received so many compliments from our guests already. So beautiful and amazing quality. Jo was professional and very prompt with her replies especially considering our time zones. I rushed my order and told her I was strapped for time… the invites were literally ordered, changes were made, then printed and posted out to me in Australia all within a week!! Highly recommend. Thank you again☺️

Paige Guilfoyle
So so happy with my invites! The theme I wanted to go for, I was able to fully achieve with these. Jo was amazing with putting everything together and responded so quickly. Can't wait to get these sent out!
Would highly highly recommend!

Martha
Absolutely beautiful!! Will be purchasing all of our wedding stationary from Jo. So happy!

Kimberley clarke
These are absolutely stunning. I was amazed when they arrived.

caysee davis
So so so beautiful. Everything came in perfect condition. These are easily the most beautiful wedding invites around. Thank you Jo!

Janet Gilbert
Beautiful quality even nicer than photos , thrilled with them

Lynn Farkas
After postponing my daughters wedding twice and then cancelling we pulled the wedding out of Boston July 1 and lucky to book a venue in New Hampshire for August 1. We needed the signs by July 28th. We ordered the welcome sign, seating sign, card and gift sign and a two drink signs and a sign in Memory of the grooms father. Jo was amazing making it all happen. We received all the signs within three weeks. I cant thank Jo enough for making it all happen. In the frenzy I was definitely not easy to work with. I was worried they wouldn't ship on time with all the shipping and delivery delays going on through the pandemic but Jo made it happen. My daughter had her beautiful wedding! I think it was the first the venue had since the pandemic. Grateful!! All who attended are still healthy with no positive test results, yay!

Taylor
Beautiful! The paper is thick and high quality, and the vellum is translucent but not too thin as to look cheap. The colors were true to the images as well. Wonderful to work with and my invitations arrived in perfect condition !

Yadira
The sign is exquisite. Once again, this company delivers. It is not my first purchase from Crum and Co and I anticipate coming back to them again and again for my event planning needs. Seriously, you guys are amazing!

Virginia Lovell
Beautiful, high quality invitations. We added the gold envelope foiling and addressing and they arrived exactly as shown/ordered. Printed and shipped quickly, and standard shipping was decently quick considering they were coming from UK to US in the middle of COVID. Would not hesitate to order other items!

Kerry Hesketh
Again, amazing communication and speedy dispatch. The quality is amazing and the vendor is really accommodating. 10/10!

Leanne Jones
Amazing quality, service and quick delivery! I have used Crum&Co for all of my wedding stationery and will jump at the opportunity to use them in future! The perfect option for a minimal wedding. Everything about it screams luxury.

Chelsey Wallace
Absolutely everything we wanted!! This was packaged perfectly, especially being shipped to Alaska. Stunning and would recommend purchasing to anyone for their wedding! 5 stars !!!

Yadira Ramos
CrumandCo, WOW. I am speechless. I am absolutely IN LOVE with my sign!!!!! It looks so delicate and high quality, just perfect for the look and feel of my wedding. Especially since this welcome sign is going to be one of the first things that guests are going to see when they walk in, it perfectly encompasses the feel for the event. The best first impression! I also would like to speak on the packaging, it was very well packaged, and there was no way it was going to break in transit. Care was taken when preparing this for shipment. I AM OBSESSED!! Thank you again!!!

Dan Beaven
Absolutely loved our invitations! We also bought our Save the Dates through Jo as well and the quality was amazing. Jo has been so helpful and has consistently provided great customer service. We will definitely be using Crum & Co again!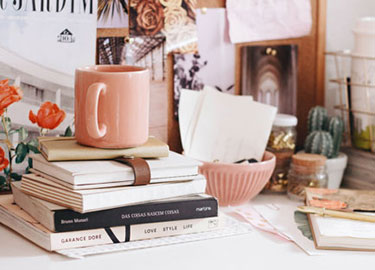 Your free account will also enable you to:

Easily manage and securely book your suppliers

Stay on top of wedding planning with our intuitive checklist

Keep an eye on spend with our budget tracker

Create and track your wedding guestlist

Plan your wedding on the go with our mobile app, downloadable via the App Store or Google Play
Thanks for your enquiry! You'll hear back shortly.
Couples interested in Crum and Co also sent enquiries to the suppliers below too. You can simply send the same enquiry to them in one click.
Parkers4events
21

One stop events boutique offering Catering, Decorations & styling, Sta...
Vistaprint
21

You've got a lot on your to-do list – we're here to make wedding prep...
Gee Brothers Ltd
21

Printers of luxury stationery for over 40 years, we use traditional pr...
Parkers4events
21

One stop events boutique offering Catering, Decorations & styling, Sta...
Vistaprint
21

You've got a lot on your to-do list – we're here to make wedding prep...
Gee Brothers Ltd
21

Printers of luxury stationery for over 40 years, we use traditional pr...
Are you sure?
If you don't ask, you'll never know...
Continue to chat
Leave
Is this supplier not for you?
Explore other suppliers.
Sign up to our free planning tools today to save suppliers