Nordic Adventure Weddings
The Basics
Will you be there on the day
Do you offer an advice service/consultation
---
What type of weddings do you plan?
Civil Ceremonies, Large Weddings (150+), Destination, Same-sex, Budget weddings, Luxury weddings
What services do you offer?
Full Organisation, Tailored Packages, Venue Search
Where are you based?
Denmark
What forms of payment do you accept?
Credit Card, Bank Transfer
---
What services do you offer?
Consultations/Advice, Airport Transfers, Tailor-made Itineraries, Package Holidays
Where do you arrange honeymoons?
Europe
What style of honeymooner do you cater for?
Budget, All-inclusive, Adventure, Culture, Family, Same-sex
Do you have selected hotel partners you work with?
yes
Are you an independent travel agent, part of a large tour operator or travel consortium?
independent
What forms of payment do you accept?
Credit Card, Bank Transfer
About
Small intimate weddings on Danish islands, for adventurous couples.
Dreaming about small intimate wedding abroad? Get married in Denmark! We design custom Nordic weddings and elopements that are full on adventures you'll never ever forget!
Reviews

10
Leave feedback

Annabelle
The day was perfect. From the moment we first contacted Lena the communication and organisation was great - we were kept up to date on every aspect of the wedding.

The day itself was real fun, we felt super relaxed.

Totally recommend to use Lena if you plan to get married in Denmark.

Melanie & Shreyam
I would highly recommend Nordic Adventure Weddings to any couple ready to get married fast and with care. My husband and I were eager to get married on short notice and we found Lena and Carsten via their well-maintained website. Lena contacted us immediately after I sent a request to get in touch, and a week later most documents were already in order and ready to go. Also Lena was available for questions via whatsapp any day which made communication easy, smooth and fast. Also in Denmark on the day of the ceremony Lena and Carsten made sure everything was arranged properly and we didn't have to worry about anything, except enjoy the moment together and soak in the beautiful nature and romance. It was a very stress free experience for us. Thank you Lena and Carsten! We are so happy to have found your website and services. Greetings from Amsterdam :-)


Lenaia Tucker
Thank you so much for such an amazing, easy, and accommodating experience. Lena, Carsten and Leif, Sam and I were amazed by your professionalism and hospitality, we truly couldn't have asked for a more perfect day. From your almost instantaneous responses to your want to go above and beyond for us, and anticipating our needs. We wouldn't think twice about recommending you to friends, your service was impeccable. Thank you again for creating an absolutely unforgettable day.

Emma and Rose
The organisation from start to finish was so easy and quick.
Lena and her husband were there on the day to make sure everything went smoothly but also managed to keep things very relaxed which is exactly what we wanted. Their recommend for the florists, photographer and makeup artist were perfect and it was lovely that they took our own style and taste into account despite it being a small and simple occasion.

We had the perfect day just the two of us and we wouldn't change a thing!!
Thank you Nordic Adventure Weddings!!


Tiffany
Lena and Carsten are amazing, Lena was the rock we had been leaning on before coming to Denmark, she helped us throughout Coronavirus alert in EU and general bureaucracy difficulties. Carsten has handed the organization part and when we finally arrived in Maribo they have made us feel super comfortable (Carsten is great in breaking the ice and ease tension during wedding). They really have being going the extra mile for us, helping in any possible way: from changing location due to weather, giving great tips on what to see and where to eat nearby and offering an iron for my dress last minute! They also suggested good professionals : I hope any bride can get Katia to do hair an make up, she is such an angel, and with Wadham I had the funniest photo shooting, I have never being so comfortable around a camera. So, I strongly suggest Nordic Adventure Weddings to any couple who wants to get married in Denmark: our most important day was perfect, not only we had true professionals helping us but it has been like being in company of old friends.

Linn
Lena and Karsten made it so easy for us getting married. They took care of all the paperwork's, picked a lovely location and picked us up for the big day. All we had to think about was ourselves and nothing else. I would highly recommend using Nordic Adventure Wedding if you're getting married in Denmark.

Alicia & Reno
Lena was a fantastic host! She made the entire process work smoothly and was a great guide with the paperwork. Her experience with the Danish authorities was extremely useful, and she navigated all the paperwork, appointments and certification stamps (apostile) seamlessly. In addition, the ceremony she planned was very special, and the town of Maribo far exceeded our expectations for a wedding destination. Lena and her husband have an authentic approach and knew how to make us feel immediately welcomed on our special day. Her genuine care for our wedding day did not go unnoticed.

Gillian Taggart
Thank you to Lena and Nordic Adventures for arranging our very impromptu wedding! It was all done in just a few days - with all the covid crisis going on around us! She kept us informed via WhatsApp constantly and she made it all very easy with all the paperwork done without any drama! She suggested a beautiful hotel on a beach too! A great service we would both recommend!

Juliet & Robert
What can I say about Lena and Carsten more than how lucky we were to find such an amazing talented couple to help us to have the best wedding ever!
Lena was very supportive and since minute one she took care of every detail until we said goodbye.
Carsten the smartest and kind man ever took the best pictures of our special day and drove us everywhere teaching us about Denmark and showing us around.
Highly recommend if u are looking to have a special and warm personalised treat.
Can't thank you enough guys!

Anja Schimke
Lena and Carsten have been the best hosts, wedding planner and guides and treated us like family!

My husband and I are from germany and the US and we wanted a private but special wedding ceremony. We didn't know what to expect when we were looking into an adventure wedding abroad. What we got was the best experience that we could have hoped for!
All formalities were handled quick and professionally. We always got an immediate response and all our questions were answered. They helped us with the whole journey from how to get there, where to sleep and eat and what to do. We got picked up from the ferry the day before and got brought back the day of our departure. The day of the ceremony Lena and Carsten took care of us from morning till evening! With food, coffee and wine. They drove us from the hotel to the town hall to all the locations we wanted to see. A special thanks goes to Renate, the recommended photographer. She was amazing and made the experience even more special.
We didn't just get married. We experienced another culture, nature and always felt like we were special.
We would always do it again and are already planning to go back.

Thank you Lena & Carsten for the best day of our lives!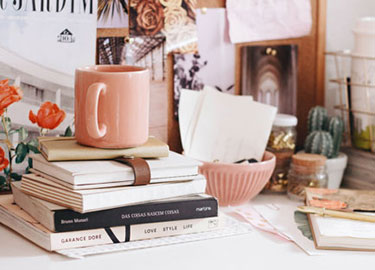 Your free account will also enable you to:

Easily manage and securely book your suppliers

Stay on top of wedding planning with our intuitive checklist

Keep an eye on spend with our budget tracker

Create and track your wedding guestlist

Plan your wedding on the go with our mobile app, downloadable via the App Store or Google Play
Thanks for your enquiry! You'll hear back shortly.
Couples interested in Nordic Adventure Weddings also sent enquiries to the suppliers below too. You can simply send the same enquiry to them in one click.
Ivy & Gold Studio
10

We are so glad you are here! Fancy creating something magical togethe...
Dita Rosted Events
10

Creative, bespoke non-traditional wedding coordination & planning.
RandFWeddings
10

We are established award winning creative wedding planners who pride o...
Ivy & Gold Studio
10

We are so glad you are here! Fancy creating something magical togethe...
Dita Rosted Events
10

Creative, bespoke non-traditional wedding coordination & planning.
RandFWeddings
10

We are established award winning creative wedding planners who pride o...
Are you sure?
If you don't ask, you'll never know...
Continue to chat
Leave
Is this supplier not for you?
Explore other suppliers.
Nordic Adventure Weddings
Sign up to our free planning tools today to save suppliers