Lamare London
The Basics
Will you be there on the day
Do you offer an advice service/consultation
Do you travel
---
What type of weddings do you plan?
Religious, Civil Ceremonies, Jewish, Multi-faith, Large Weddings (150+), Same-sex, Luxury weddings
What services do you offer?
Full Organisation
Where are you based?
London
What forms of payment do you accept?
Bank Transfer
About
Lamare London provides luxury design & planning services for brides and grooms looking to hold their luxury wedding party in London or the Home Counties (or further afield upon request).
At Lamare London we are passionate about using our creativity to ensure your wedding expresses your unique personality in a stylish & stunning way. We have a particular talent for introducing little details throughout your wedding that bring the whole occasion together & make your special occasion exclusively 'yours'. Whether you are considering an opulent affair for hundreds of guests, or a refined and intimate occasion with your nearest and dearest, our team is experienced in making dream weddings come to life.

We set the highest standards & demand excellence from our extensive network of trusted event professionals. By understanding your unique requirements, we will recommend the best matched suppliers to you. We bring your vision to life delivering a bespoke service as well as unforgettable experiences for you and your guests.

Established by Liesl Lamare to provide a truly luxury service for those looking to hold exquisite and memorable events, large or small, with a wow-factor.
Find Us
Reviews

7
Leave feedback

Lisa & Kyrre
Our wedding day would not have been such a special one without the truly outstanding work by Liesl. We felt we could completely trust her all along, with everything from planning and preparation to execution - and the end result was exceptional! Our wedding had a sophisticated yet highly personal feel to it, and Liesl\'s exquisite taste and attention to detail ensured that both we and our guests had a fantastic time. With her help, inspiration and confident steering, we enjoyed every bit of the planning and had a lot of fun organising our big day together.

We would warmly recommend her to our friends and family - in addition to being excellent at her job, she has the sweetest personality and is lovely to work with.

Sara & Gary
I will always have a special place in my heart for Liesl, because she made one of the best days of my life (and hopefully my husband's!) happen. From the very first call I had with her 6 months before my wedding until I said good bye to her that evening, she was with me every step of the way. She brought creative flair, determination and an incredible eye for style and detail to every element of the wedding – from stationary, to flowers, to venue and styling. She challenged me to consider things I never would have, and it was those details that made my wedding unique and special. I may have had little seeds of ideas about what I wanted the day to be, but she was able to take those and make the day more special than I ever could have hoped for.

Alice & Rui
The ever wonderful Liesl was the most fundamental and vital part to the smooth and flawless running of our big day. Not only was she extremely attentive and professional, but she really took the time to get to know us as a couple.

Liesl took the time to create little touches that were so personal and unexpected and made the day even more special. She made the journey fun, memorable and even more special that we thought it could be. Best money we spent - we had a stress free and fun ride up to the day - not many couples could say the same! Thank you Liesl

Debbie & Robert
Liesl helped to take the stress out of our decisions and her creative solutions got the best from our budget.

Phoebe & Ben
Working with Liesl on our wedding was an absolute dream, she totally got our vision for a winter wonderland, and understood how important all the little details where to us. She even threw in some surprises for us on the day. Thank you for helping bring our dream day to life.

Sarah & Perry
Liesl demonstrated her astonishing attention to detail, creativity and ability to go 'above and beyond' throughout the entire planning process and on the day, so we were able to enjoy the journey without needing to worry about a thing. Our wedding day was simply magical, and this was thanks in large part to Liesl's genuine interest in getting to know us as a couple, and the personal touches she surprised us and our guests with through the day. She is an absolute delight to work with and we would recommend her services without hesitation.

Jeshri & Karl
Many thanks for helping us create the party of our dreams and for all the little touches that made us feel all the more special!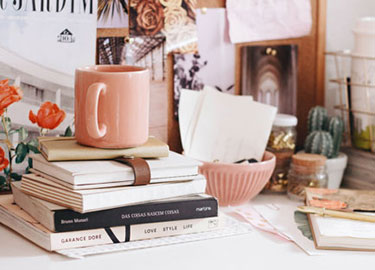 Your free account will also enable you to:

Easily manage and securely book your suppliers

Stay on top of wedding planning with our intuitive checklist

Keep an eye on spend with our budget tracker

Create and track your wedding guestlist

Plan your wedding on the go with our mobile app, downloadable via the App Store or Google Play
Thanks for your enquiry! You'll hear back shortly.
Couples interested in Lamare London also sent enquiries to the suppliers below too. You can simply send the same enquiry to them in one click.
Ivy & Gold Studio
?

We are so glad you are here! Fancy creating something magical togethe...
Dita Rosted Events
?

Creative, bespoke non-traditional wedding coordination & planning.
Unique Wedding and Events
?

We are a multi award wedding wedding and event company providing beaut...
Ivy & Gold Studio
?

We are so glad you are here! Fancy creating something magical togethe...
Dita Rosted Events
?

Creative, bespoke non-traditional wedding coordination & planning.
Unique Wedding and Events
?

We are a multi award wedding wedding and event company providing beaut...
Are you sure?
If you don't ask, you'll never know...
Continue to chat
Leave
Is this supplier not for you?
Explore other suppliers.
Sign up to our free planning tools today to save suppliers