motiejus
The Basics
Can we add a second shooter
Do you travel
Do you do destination weddings
Are prints/books included
Are digital copies included
---
Style of photography:
Reportage, Artistic, Alternative, Journalistic
Standard rate includes:
I'm flexible
Where are you based?
London
What forms of payment do you accept?
Cheque, Cash, Credit Card, Bank Transfer, PayPal
About
My name is Motiejus and I'm destination wedding photographer working in London, UK and overseas.
I am destination wedding photographer. I tell stories. I am very lucky. I weave narratives of love, of light, of people – happiness.
Stories are how we understand the ourselves. And in life your wedding is the brightest, happiest, most intimate moment. Two beautiful people in love. Colour, laughter, tears. I love weddings, not as a stuffy rule bound thing with time tables… I love telling stories of weddings as a coming together of people, with all the quirks, all the joy, human and beautifully unexpected moments.
Working with you on your wedding is much more than just telling a story. It's about getting to know you, learning about the things you love and admire. It's about creating a friendship, a trust between you and me. And I genuinely care about it. Let's get in touch and have this journey started.
Find Us
Reviews

26
Leave feedback

Gabija
Motiejus did an amazing job on our wedding day - he started his day early together with us and documented the whole day from early morning preparations until the early hours of the party. His attention to detail, dedication and ability to take photos of the most beautiful not scripted moments are absolutely wonderful.

We could not be happier with our wedding photos; the atmosphere and the light are amazing, his angles and ability to capture beautiful details and special moments are truly unique. The photos are so beautiful that our friends have been sharing them with their friends and now we meet people who we don't even know but they compliment us on our wedding photos.

Motiejus is a professional photographer and has a real talent and passion to shoot love stories. We definitely recommend him to everyone who is looking for something different from standard, boring wedding photography but much more beautiful, relaxed and genuine.

Kirsty
Motiejus committed himself 100% to our wedding. He gave us ideas and helpful input during the planning while listening to our thoughts about what we wanted. He was always professional, helpful and easy to deal with. He was a real ally throughout and we are overjoyed with the quality of the photographs. As one guest put it, he really "captured the love in the day.

Heather
Motiejus is the best wedding photographer in the UK. We came across his website while searching for a natural wedding photographer to document our day and his style and approach to weddings really suited us. He was friendly and very professional and his work was simply exceptional. Motiejus is a great wedding photographer if you're after natural photography. We couldn't be happier with our images and would highly recommend him to anyone.

Danny
Motiejus was a fantastic photographer. He took the time to understand us as a couple & made us feel extremely relaxed & at home with him. He's very accommodating & generous with his time & advice & kept a great level of communication throughout the process. We felt very safe in his hands! On the day he was assertive, considerate & hardworking throughout. We felt a huge sense of personal investment in our day, it wasn't just another job for him. We would recommend him to anyone, he's fantastic!

Dabbie Higgins
"Motiejus is a fantastic photographer and we cannot recommend him enough. He was well presented, well prepared, polite, thoughtful and was excellent on the day of our wedding. He was always checking we were ok, he was fast, efficient and simply didn't miss a minute of the day. He put everyone at ease and was a pleasure to have around throughout the day, we are extremely pleased with the results.

Belle
Can't stop looking at our pictures. Motiejus was simply amazing and our engagement session was such a great fun. Can't wait for the big day now!

Dominique
Our Wedding images look amazing – Motiejus is a genius! His patience and understanding as our wedding photographer was super and I now have a fully profound understanding of Einstein's theory of relativity, as the time was going by so quickly, we blinked and it was over. Funny, as he did warn me this would happen.

In all, a massive, enormous thanks to Motiejus for helping us to document a day that passed in such a blur, his work is ultimately our connection to it.

Sarah
Motiejus is an incredible photographer. The photos he produced went far beyond our expectations and we will treasure them for years to come. On top of his talent, Motiejus is also a really friendly and genuine guy. We had so many wedding guests comment about what pleasant company Motiejus was. Unlike other wedding photographers who can be a little too visible during a wedding day, Motiejus kept a low profile, blending in with guests and taking natural shots which captured the essence of the day as well as just the right amount of formal and couple photos.

Marina
We are very happy that we chose Motiejus to be our photographer on our special day. From the first meeting, up until the album we were constantly in touch and had a good impression of his professionalism. Especially, on the day everything was perfect, in a very friendly atmosphere with lots of jokes we all enjoyed our couple photoshoot and then the other photos with guests.
His approach is personal to everybody and we were able to customize many things for our own preference.
We can definitely recommend Motiejus for your wedding day photographer and just as a friend!

Maria
What can I say about Motiejus? A wonderful photographer, but even better a fantastic guy with an heart of gold. Friendly, blended in with friends and family. He did exactly what he told me, he said we weren't going to know he was there snapping. It was a wonderful feeling to see all the photos we weren't expecting and not just the official ones. Everybody loved him at the wedding and still asking about him. Thank you so much from both of us. What a great job you did and gave us the best present: memories forever.
George and Maria

Sarah
It was a pleasure to have Motiejus as our photographer. His vision and creativity created some amazing, memorable moments from our special day. Motiejus was polite, understanding and worked incredibly hard to achieve our beautiful photos and exceeded our expectations and beyond.
I would highly recommend Motiejus, his work is stunning and out of the ordinary and he is a true genuine person.

Sinead Walker
We cannot even begin to describe how wonderful it was having Mots with us in France and London for our wedding and blessing. We were so touched by the effort he invested into making our days so easy and memorable! He effortlessly contributed loads of fun and energy into each event, moved around the crowd and made everyone feel totally at ease. Our friends have continued to mention how lovely and relaxed he was, not to mention the quality of the photos. It is an understatement to say that we would have been totally lost without his flexibility and creativity - nothing was too much trouble! We had the most incredible weekends and we are so grateful that he helped make them so special and memorable.
We will ensure that we spread word of his talents as more friends get married in the coming years.
It was an absolute pleasure and a privilege to work with you, Mots.

Sarah & John
Motiejus is a star!
Photographs are perhaps the most important decision of a wedding.
My wife and I (I get to say that now:) ) are so so pleased that we chose Motiejus in the end - and we did lots of research!
We had SO many things to worry about planning. When we first met Motiejus he was full of energy, clearly had a fantastic portfolio, and asked spot on questions. Those questions and his attitude and ability took away at least one key part of worry for our wedding.
We loved having him about on the big day itself, and now that the photos are back we are just thrilled.
Great photos are worth the money. All those other bits we spent money, time or thought over are all captured forever in such a stylish way.

Jonathan Hyer
I know my wife has already commented but I wanted to write my own experience. Mots was literally incredible. Not only is he absolutely lovely and a pleasure to work with, he is extremely talented as well. We used Mots for two events, an engagement party and a two-day wedding in France. He was very accommodating and we had a number of pre-event meetings to run through expectations and order of the days. He flew out two days before the wedding and used his time to explore the location and even picked out some beautiful places in the local area for us to have pictures at. He stayed much later what was expected of him and was 100% invested in the event. You could see he really cared about what he was doing and appreciated the significance of what his job entailed. He was loved by all our family and friends and was so discrete. The pictures are stunning and have somehow managed to capture the energy and love of the celebration rather than just a documentation. We went with Mots from a recommendation from a friend who runs a wedding photography business and described Mots as his best shooter. I can hand on heart recommend Mots as a person you can trust to photograph what is essentially one of the biggest life events you will have. Now it is all behind us you realise quite how important the photographs are and it's not worth settling for anything less than breathtaking. I will be recommending him to anyone that needs a photographer for any event! Thanks so much Mots, you thoroughly deserve this glowing report and I can't speak any more highly of you.

Matthew
We have just received our wedding photos back from Motiejus and we honestly could not be happier, we are absolutely blown away!
Flicking through the gallery this evening we didn't want it to end. The photos made us want to go back and do it all over again!
We got in touch with Motie following a friends wedding last year, so we already had some idea of the quality and style of his work.
Our first direct contact with Motie was at our wedding venue for a drink a few months prior, for him to see the venue and also to find out a little bit more about us and the day itself.
From the start it was clear that Motie had a great understanding of what we we're looking for and his ideas for the day, locations etc were very good. We both felt very comfortable with him, discussing our ideas and suggestions.
On the day itself, it sounds really bad to say that we we're pleased we didn't see them! Motie and his colleague blended into the day perfectly. They managed to capture incredible images without being in anyway obtrusive.
The photos we have are absolutely stunning. The attention to detail of the table designs and venue right up to the group shots of everyone. He captured and documented the whole story of the day perfectly.
Family friends have all commented on the quality of our wedding photos and we are so proud of them :-)
Thank you so much Motie, we wish you the very best for the future and hope to see you soon!

Patrice
We discovered Motiejus on the TWIA website as a nominated newcomer.

From the start we were impressed with Motiejus' approach and previous portfolio. We wanted a photographer who wouldn't just take your standard photo's. Someone who was able to capture the emotions of the day and the colours and the people.

We had an initial meetjng, then met a few weeks before the wedding to iron out the final details.

He certainly didn't disappoint on the day. We have a large family so we needed two photographers and Motiejus bought his trusted colleague Thomas with him. They were directional but polite and worked so hard on the day. All our guests commented on how professional they were.

Most importantly-the photos:

THEY ARE AMAZING!

We got so many and they are all perfect! Now the struggle is to decide on which ones to put in the album. We are down to 400

Hannah
Motiejus was our wedding photographer in November and we couldn't have been happier with the service he provided from beginning to end. From the moment we first made contact to the moment we received our photographs, Motiejus was professional and enthusiastic and was never more than a phone call or email away. Looking for a wedding photographer is a daunting process but if you are considering him for your wedding, look no further.

The photographs he took were absolutely stunning, and the guests all commented on what a lovely guy he is. He just fitted in and made everyone really comfortable.

Thank you, Motiejus, for being who you are and for giving us memories that will last forever.

Chris
Motiejus was the ideal photographer for our wedding. He was unobtrusive and efficient and captured some amazing photos of our friends and family. Our edited album contained over 800 photographs ensuring that we were able to select some great pictures for our friends and family.

Dilly
the moment I saw motiejus's work, I completely fell in love with it and I just had to have him as my wedding photographer. I've never seen a photographer capture emotion and beauty in such a touching, and truly magical way in which he does. When we first met him his warmth, compassion and love for his photography and for giving people wonderful memories beamed off him, and it was in the first day we met him we knew how trulylucky we were to have him. I know now how truly important it is to have someone you trust, and someone you can call a friend to take such personal and emotional memories/photos on your wedding day...I can't recommend motiejus enough. Motiejus, I can never say thank you enough to show how overwhelmed with happiness we are with the photos you took for us, you've given us a wonderful gift, and we've also gained a friend for life. Thank you so so much. Lots of love, the Pollington's.

Douglas
Truly a remarkable experience. Motiejus was perfectly tuned to us and the day, and he went out of his way to make sure things worked out for the best. Pleasant, professional, funny, smart, and a wonderful photographer, what more could one want!! We have invited him to the sequel of our ceremony, a dinner celebration in the States for the whole family. Don't look anywhere else. This great person is the photographer you want!!!

Amanda
We were really lucky to have Motiejus capture our big day for us. He is very, professional, talented and a stylish photographer. We had several calls and met in person to go through all the details of what we were looking for , how he works, and all the other things to note on the day. He is very approachable , charismatic and easy going. Our engagement with him throughout the whole process was very pleasant.

Our wedding photos turned out amazing ! Each photo had its own story to tell, I especially loved the black and white. The captions were incredible, it really showed every moment and detail of the day in a very emotional way. It was exactly what we wanted. My husband and I are so happy with how the photos turned out. We can't thank him enough for helping us capture this happy memory for us.

Jennifer Zeng
Motiejus has such a wonderful eye: I feel like the photos really capture the essence of the day, the way I personally experienced it. They have a really naturally warm and honest feel to them. He was able to capture so much character and beauty in each shot. The gallery of photos has a real flow and pacing to them and I can tell that he has taken a lot of care curating the photos to tell the story of our day and it is a really really special, wonderful experience to flip through the pictures and relive it again.

He was super professional and helpful and responsive in the planning process, and on the day he made sure to get all the shots he needed and of course the obligatory family and friends photos without being obtrusive at all. I really enjoyed our couples photoshoot; we're quite an awkward camera shy couple but he made sure to guide us to get the best photos out of us and we had a lot of fun swishing my dress about. Motiejus and I got along really well and he really fit into our wedding crowd. He was also just a really calming presence throughout our day because he's done it all before and it really helped us relax and enjoy the day.

I am really glad that we chose him! We will cherish the photos forever.


Charly Drake
So glad we found and choose Motiejus as our Wedding photographer he was AMAZING! Photos were really important to us and we did a lot of research and spoke to lots of other photographers, but his friendly and easy going personality and his incredible and modern photos drew us in. We received our photos last week and we LOVE them! We showed our parents the photos the other day and we saw a lot of tears (of happiness) - he really did capture the special moments AND the photos really did have the wow factor and they were so natural - which is what we were looking for! He is also such a lovely guy and made us feel so comfortable and was very trust worthy- so if you are reading these reviews as you are considering to have Motiejus - just do it, as trust me you really won't be disappointed and I am one fussy lady!! :)

Renna
I don't even know where to begin. I feel so lucky to have had found Motiejus and to have had him capture our special day. He was an absolute pleasure to be around and we didn't even feel him throughout the day. From the moment we met him we loved him. His pictures are spectacular and we were blown away by what we received. I can't thank Motiejus enough.

Frances
Motiejus is a brilliant photographer, we are so so happy with our wedding photos. He captured the whole day from getting ready in the morning to the evening celebrations in such a natural and non disruptive way, we can't thank him enough. The photos really do tell a story which are beautifully put together by him, we can't stop looking at them and re living each moment with huge smiles on our faces!
The whole procedure dealing with Motiejus has been so friendly and easy. He took the time and effort to meet us before we booked him to tell us about himself and get to know us. His laid back but professional manor made it a very easy decision for us to go with him as our wedding photographer. I would defiantly recommend him to anyone looking for someone to share and capture your special day. Thanks you again Motiejus!

Chris & Stephanie
We are absolutely delighted with the photos taken by Motiejus at our Froyle Park wedding two months ago. He has really captured the beauty and magic of our special day. We are glad that we entrusted our wedding photography to Motiejus. Not only does he work hard, he is a very nice person and got on well with our guests. His photography is really timeless - a combination of classic and modern. Our wedding photos are such a wonderful reminder of the day. It was a pleasure working with Motiejus and we would strongly recommend him and his team. Thank you!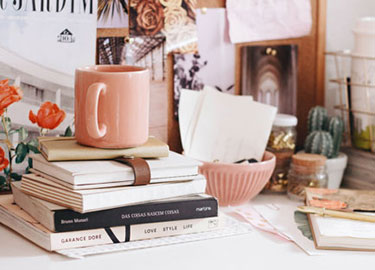 Your free account will also enable you to:

Easily manage and securely book your suppliers

Stay on top of wedding planning with our intuitive checklist

Keep an eye on spend with our budget tracker

Create and track your wedding guestlist

Plan your wedding on the go with our mobile app, downloadable via the App Store or Google Play
Thanks for your enquiry! You'll hear back shortly.
Couples interested in motiejus also sent enquiries to the suppliers below too. You can simply send the same enquiry to them in one click.
Big Day Productions
?

Big Day Productions provides Affordable, Professional Wedding Photogra...
Victoria Green Photography
?

Hello, I'm Victoria and I offer natural storytelling photography - cap...
Lindsay McConville Photography
?

Natural, fun, honest Wedding Photography, telling the Real Story of yo...
Big Day Productions
?

Big Day Productions provides Affordable, Professional Wedding Photogra...
Victoria Green Photography
?

Hello, I'm Victoria and I offer natural storytelling photography - cap...
Lindsay McConville Photography
?

Natural, fun, honest Wedding Photography, telling the Real Story of yo...
Are you sure?
If you don't ask, you'll never know...
Continue to chat
Leave
Is this supplier not for you?
Explore other suppliers.
Sign up to our free planning tools today to save suppliers