Cecelina Photography
The Basics
Can we add a second shooter
Do you travel
Do you do destination weddings
Are digital copies included
---
Style of photography:
Artistic
Standard rate includes:
Preparations to first dance
Where are you based?
London & Stockholm
What forms of payment do you accept?
Bank Transfer, PayPal
Videos
About
Fine art wedding photographer capturing your wedding in timeless, elegant and emotive photographs.
As a fine art editorial photographer with a love for pretty, I endeavour to capture timeless pieces of your memories and emotions. I have photographed weddings in the UK, Sweden, Italy, Switzerland, Greece, Macedonia, Quatar, Kuwait, Bahrain and the UAE and are available for travel worldwide.
Find Us
Reviews

14
Leave feedback

Ed + Sian
Cecelina was the photographer at a family wedding when we first met her and she was just brilliant. Very professional yet friendly and personable at the same time, she immediately puts guests and couples alike at ease. When we saw the photographs, Ed immediately said that they were the 'best wedding photos he'd ever seen' – a pretty good review for someone who works professionally with film and photography! We knew right away that we would ask her when our day finally came around. As mentioned, she strikes a great balance between being professional and directive while also being incredibly friendly and nice to be around. It can be uncomfortable being on camera all day, whether you are a guest or the couple, but she had a great ability to be 'in the background' but still capturing all of the best bits. One thing we really admired was her ability to capture the shot in just one or two takes – she didn't need to take hundreds to get the perfect one. The photographs made me cry when I first saw them! They are just so beautiful, in composition and colour. Apart from anything else, the moments she chose to capture give such a perfect and insightful memory of the happiness of that day, which is what they are all about really. it will be hard to choose just a couple to frame! They even inspired Ed's mum (an artist) to do a painting as a gift, which was just so special. Cecelina is the perfect wedding photographer and a lovely person with it, just a very skilled professional with a fantastic eye. She was a joy to have with us on our wedding day and would gladly recommend her to anyone we know!

Caz + Rod
We couldn't have wished for a better wedding photographer. From the first meeting we knew we had found the perfect person. It had taken us such a long time to find Cecelina and we're so glad we did. She understood everything we wanted and having the engagement session really helped us learn how to be naturally photographed. On our wedding day it was like having another friend there with us. She didn't impose at all and at times we didn't notice her taking the photos. Many of our guests commented on how lovely she was and we have to agree. The final photographs are stunning and exactly what we wanted. We would recommend Cecelina every time – she's a sensational photographer and a wonderful person.

Patrick + Natalie
We booked Cecelina not just because we were impressed by her work, but most importantly how we felt engaging with her as a person. We both felt nervous about originally meeting her, but Cecelina did everything to dispel this and make us feel really comfortable. She was a pleasure to work with, everything felt so natural which reflected in the photos she took. We were also very grateful for all the additional help she provided such as the timings on the day, logistics and not to mention how she managed all the endless family photos! Both the engagement and wedding photos we received are fantastic. For the latter, she was at every key moment catching the most amazing reactions. The photos have received nothing but high praise from all our friends and family. We were so pleased with the results! Cecelina was such a pleasure to meet and work with and we have already recommended her to our friends.

Hanna and Joel
I was a bit nervous before our wedding shoot since I am more used to being behind the camera, and usually feel very uncomfortable in front of it. I was afraid I would look stiff and overly posed on our wedding photos, but thanks to Cecelina I was very surprised when I saw the result. Cecelina made us feel comfortable, gave us just enough instructions and pointers to make it look natural and beautiful – and she actually made us enjoy it! During the wedding ceremony I didn't even notice her, she is so professional and didn't make a sound – but judging from her pictures she seems to have been everywhere! Not a single moment slipped her by. She has a way of catching small moments and details that makes you relive the day every time you look at the pictures. When I look at them, I am always amazed of how beautiful they are and everyone who sees them compliments us and wants to know more about the photographer. I cannot imagine having had a better photographer than Cecelina for our engagement shoot and our wedding day. My expectations was sky high from having seen her previous work, and she exceeded every one of them with both her performance during the day and the pictures that we now have.

Lucy and Simon
We love our images. They are natural , beautiful and exactly what we were looking for. Cecelina captured all the tiny details we had worked on but missed on the day. She was great and we never noticed she was there! Our guests commented about how friendly and professional she was on the day. It was also quite cold outside, but she got the groups together so quickly that we only had to spend minimal time outside. We are so happy that she asked us to go out into the sunset on our own and those photographs are so beautiful and some of our favourites!

Anjali & Tom
We loved Cecelina's photos! We also appreciated how warm and helpful she was in her emails. She was such a pleasure to work with and continues to be absolutely lovely to correspond with post photo shoot! We aren't used to posing and felt quite apprehensive going into it, but the minute we met Cecelina, we were put immediately at ease. She is easy to talk to and such a great listener. Most importantly, she was both patient and instructive during the shoot, so we never felt rushed and we had more fun than we ever thought we would! The images came out amazingly! We love how she really captured the spirit of us as a couple. We ended up with a nice variety of formal, fun and romantic photographs. We would recommend Cecelina to our friends and family… and hope to have an excuse to arrange another shoot soon! Thank you so much for everything.

Max and Jasmin
We couldn't have asked for a better engagement photoshoot experience! We were visiting from abroad and Cecelina was quick to book with us at a convenient time. Regardless of the rainy London weather, she made us feel comfortable and caught extraordinary shots! There was so much variety, both natural and funny ones. Her personality set the tone for a great down to earth and relaxing session on an early morning. Best part? Pictures were ready within DAYS!! We highly recommend Cecelina to everyone!!

Lindsey + Jim
Cecelina – All we have been saying all day is WOW! These are absolutely amazing and we could not be happier with all of them. Lindsay and I cannot begin to express our appreciation for all you have done in capturing our engagement in the beautiful city of London! The photos exceed our expectations in every way and are so beautiful. You are a true professional taking the short time we had together and with your wonderful personality and vision made us feel as if we were long-time friends just out for a walk on a beautiful day. You are truly amazing at what you do and we thank you so much for helping to capture this moment which we will never forget!

Samantha and Ken
We loved Cecelina's relaxed, informal style of photography. But the thing that made me certain that she was right for us was how comfortable we felt with her straight away. With our small and intimate family wedding it was especially important to find some who we, and our guests, could be themselves around. Working with Cecelina was stress free and easy. After the wedding even our guests commented on how friendly Cecelina was, but also that they didn't realise she was there at times – she was so subtle about capturing moments as they were happening. We love our photographs and feel that she really managed to capture the atmosphere of the day. We couldn't imagine having shared our day with any other photographer – thank you Cecelina!

Katie + Craig
We loved the style of photos in the gallery on Cecelina's website and when we spoke to her on the phone she was very friendly and helpful. She captures the spirit and mood of the day perfectly. We love our images. The attention to detail is brilliant and there are lots of intimate moments captured discreetly. There are shots of everything we wished to capture.

Vanessa & David
We love the final photos – they are beautiful and really capture the events and atmosphere of the day. A number of people – both guests and non-guests at the wedding – have seen the photographs and commented on how fantastic they are. We thought Cecelina was excellent to work with and we are extremely happy with the way she worked with us prior to the wedding, and her service on the day itself. The finished photos are lovely and we would highly recommend Cecelina to our family and friends.

Melissa and Mark
Our wedding was such a blur, the day went by in a flash. So looking back at Cecelina's photographs was like reliving our perfect day. She didn't miss a thing. Not only that but her creative, artistic eye meant that she noticed things that we didn't. We are delighted with her work and cannot thank her enough.

Emma
I have known Cecelina as a friend and as a photographer for seven years and I can truly say that her pictures are the most beautiful ones I've ever seen. She took our engagement photos and when I looked at them, I couldn't believe that it was me. They were magical and I felt more beautiful then ever. Then I had the privilege of having Cecelina as a bridesmaid at my wedding. I didn't expect her to take photos but of course she couldn't stay away from the camera. The photos are absolutely magical and they will stay with us for the rest our lives. If you want an incredibly photographer for your wedding you should choose Cecelina.

Charlotte and David
Having previously met Cecelina, her lovely personality and passion was exactly the kind of person we wanted to have there at our special day. She has an amazing way of getting people to feel comfortable, and just blends in. She is professional but personal and she makes people feel at ease. We love our photographs, they are not just pictures to look back at or put in a frame, they caught some moments to perfectly, it feels like I am right there… If you would like photographs that do not just capture a day, but how you felt as well, Cecelina is the perfect photographer.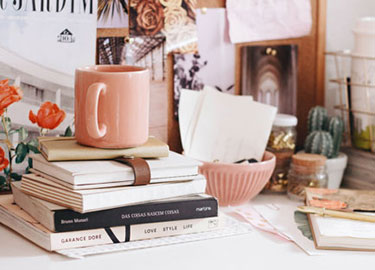 Your free account will also enable you to:

Easily manage and securely book your suppliers

Stay on top of wedding planning with our intuitive checklist

Keep an eye on spend with our budget tracker

Create and track your wedding guestlist

Plan your wedding on the go with our mobile app, downloadable via the App Store or Google Play
Thanks for your enquiry! You'll hear back shortly.
Couples interested in Cecelina Photography also sent enquiries to the suppliers below too. You can simply send the same enquiry to them in one click.
Big Day Productions
14

Big Day Productions provides Affordable, Professional Wedding Photogra...
Victoria Green Photography
14

Hello, I'm Victoria and I offer natural storytelling photography - cap...
Lindsay McConville Photography
14

Natural, fun, honest Wedding Photography, telling the Real Story of yo...
Big Day Productions
14

Big Day Productions provides Affordable, Professional Wedding Photogra...
Victoria Green Photography
14

Hello, I'm Victoria and I offer natural storytelling photography - cap...
Lindsay McConville Photography
14

Natural, fun, honest Wedding Photography, telling the Real Story of yo...
Are you sure?
If you don't ask, you'll never know...
Continue to chat
Leave
Is this supplier not for you?
Explore other suppliers.
Sign up to our free planning tools today to save suppliers