Kristida photography
The Basics
Do you include an engagement shoot
Can we add a second shooter
Do you travel
Do you do destination weddings
Are prints/books included
Are digital copies included
---
Style of photography:
Traditional, Reportage, Artistic, Alternative, Journalistic
Standard rate includes:
I'm flexible
Where are you based?
Surrey
What forms of payment do you accept?
Cash, Bank Transfer, PayPal
About
" I absolutely LOVE telling LOVE stories with my photographs" I'm Kristida, an AWARD-WINNING photographer. I specialise in capturing weddings beautifully and am based in Surrey, near London, and cover the whole of the UK and destination weddings abroad.
EVERY COUPLE HAS A LOVE STORY. LET ME TELL YOURS.

That's why I love getting to know you, and your wedding details, personally. Knowing your wedding day dreams enables me to create authentic images that reflect the real you.My shooting style produces images that reveal the intimate and authentic expressions of the love and commitment you share.

Unguarded. Natural. Emotional. The cherished images of a lifetime.Your wedding day will be filled with extraordinary moments - intimate, surprising, and joyous. Captured creatively, those moments shine through as timeless heirlooms, instantly bringing you back to the essence of your day.

To me photography is about capturing the moments that will trigger something inside you every time you look at the images. It's about focusing on the emotions that unravel around me.

Please call or e-mail me to discuss your wedding photography requirements.

I WOULD LOVE TO TELL YOUR LOVE STORY.
Find Us
Reviews

27
Leave feedback

Sophie & Garry
Kristida is a true star!! When planning my wedding I researched everything down to the very last detail to make sure everything was as perfect as I hoped and I knew choosing our photographer would be the hardest choice to make but Kristida made our decision very easy as her work is truly stunning and she is such a lovely person to be around :) Before the wedding I had a surprise boudoir for my husband and I didn't know what to expect but Kristida and her assistant made it an enjoyable, relaxed experience and my husband and I were thrilled with the results!! I can honestly say choosing Kristida as our wedding photographer was the best decision we made and I really hope to stay in contact with her.

Natalie & Ollie
We had a very small, impromptu and anarchic wedding and wanted the spirit of this to be captured in a poetic way. Kristida understood this brief brilliantly. She has a wonderful eye for light and composition and created a beautiful set of photos that really caught the atmosphere of the day and the images make a brilliant set of memories for us. Kristida somehow managed to be everywhere and document every moment whilst simultaneously being so discreet that she weaved in and out almost invisibly and made everyone feel at ease. We are so glad that Kristida was with us to record the day's celebrations and we highly recommend her.

Helen & Bastien
Kristida has managed the almost impossible with me: She made me adore photos of me!!! She has a real eye for photography, and you can feel and see that she truly enjoys it. She has actual talent, and photography is far more than a job to her. You know a photographer is amazing when their pictures are more than the images of what has been photographed, and that they become in themselves a real breathtaking art piece, and with all the emotions intact. We felt so lucky to have our photos done by Kristida, and she is one of these people who breath and live their passion, and it shows! That coupled with raw talent, energy and creativity makes something truly unbelievable!!

Ida and Johny
Dear Kristida, thank you so much for getting all those beautiful photos to us so quickly. Particularly love the great job you did putting some photos together in the wedding album folder! We are both really happy

Penny and Peter
We are so delighted to share our wonderful and unforgettable life experience with you. Kristida and her assistant were amazing hard-workers and professional photographers for our wedding and family photoshoots. She is such a lovely person to meet and professional photographer to have for your wedding day. All our families and friends love her photos, her talent is god-gifted. We were so lucky to choose her and the entire wedding experience would not have been the same without having her

Natalie
Thank you all so much for everything on Saturday. Not only did everyone look stunning, but we were all beaming with how brilliant the morning was. Even at the end when we were running short on time, there was no drama at all. And even buttoning me in, Kasia! We had an absolutely fantastic weekend. Mum was also completely over the moon with her makeover. Kristida, your photos were such an unexpected and brilliant surprise and captured the love brilliantly!! Please feel free to use any pics on the website – again, can't believe how gorgeous it all was. Loved my makeup and Kasia, the hair exceeded the trial (which I also loved!) and was so beautiful. Lots of people asking at the wedding who was responsible, so hopefully you get a few more inbounds too!

Victoria & Martin
I love them sooo much I'm happy to look at them all day everyday! They area absolutely Amazing!! Everyone I have spoken to have said all our wedding photos are the best photos they have seen. Thank you again for such a great day, you made the wedding day for us, we couldn't have asked for better photographer! Kristida you have become our friend and we couldn't be happier with the outcome of everything!! x

Mrs Tara Pattinson
"I'm terrible at having my photos taken but Kristina really helped to get me into the most natural poses and my pictures are amazing !"

Juste & Arash
Kristida has a great eye for capturing moments. She incorporates the background and the props really well which set the mood and the tone for the photos. I love the fact that she produces an intimate love story of a bride and groom.

Maggie & Jun
Kristida is a very professional and talented photographer. She is creative, has a very artistic style and is able to capture very beautiful photos. I found her easy to work with. She gave great direction on our wedding day and our engagement photoshoot and we felt very at ease. Kristida and her PA regularly answer emails and any queries we had and often went above and beyond to give advice on wedding event decor and lighting.

Caroline & Ference
I found Kristida to be enthusiastic, professional and has a clear idea of how to get the best wedding photographs from the event. She is clearly passionate about what she does which makes her nice to work with.

Jeremy & Graham
Kristida and Jurate were extremely helpful and professional and at the same time were also informal which helped us to relax on the day. The quality of the photos we have received are fantastic and artistically creative which have captured some great moments. The meeting prior to the day was very helpful and gave us some good ideas.

Catherine & andrew
Kristida is the ultimate professional and an absolute joy to work with, the pictures she took of our wedding were amazing and truly captured the mood of the day. The final wedding album is beautiful and we feel so lucky to have such lovely memories of our special day.

Rachel & Michael
Kristida did two photo shoots one with myself which she didn't give up until she got the best shots, I was exhausted by the end but her persistence and creativity paid of I couldn't believe how good she managed to make me look. Our wedding day was just magical and Kristida just blended in and directed us so well. I loved her energy and she changed into heels in the evening looking fab but still climbing on the furniture to get the best shot. The results so far are beautiful

Jocy & Andy
Kristida is simply outstanding. She is superbly talented, professional in every sense, inspirational with her ideas and utterly credible with her portfolio. She created a look and feel for our wedding day that I did not think would be possible through photographs alone. Every smile, tear and emotion was captured with such an intimate and unobtrusive approach. The small moments of the day I didn't think anyone else had seen were captured forever in pure quality by Kristida. Exceptional.

Jacqualene & Rob
Beautiful photos, professional service. Real sense of beauty and art. Understated and gentle presence making us feel relaxed and completely comfortable.

Samantha & Leon
We loved her photography style and the way she captures the pictures so naturally (without too much posing!). she understood that we were a fun couple not wanting the photos to be too formal or serious and just captured the moments as they happened. so happy that we had Kristida there to document our special day, we love looking back at the photos and remembering how fabulous it was :-)

Hannah & Stu
We loved Kristida from the first time we met her. She understood us completely and was very patient with us, a very camera shy pair! Many of our guests commented on how professional and lovely the photographer was, she was never in the way but somehow managed to capture some beautiful photos which will stay with us forever reminding us of our special day.

Erika & Mindaugas
Kristida is absolutely, wholeheartedly the BEST!! I have never come across such a passionate and patient photographer ever! She was fantastic on our wedding day! She found so many beautiful ways to find the best shoots and we look amazing in there. We were so impressed with her professionalism , talent, creativity. We would highly recommend Kristida for anyone considering using her for their special day.

Giedre & Tamai
For the two people who don't enjoy much having their picture taken, Kristida managed to gently and non-intrusively guide us throughout the day. We did not feel as if the whole process required some great effort from our side, and the end result is great - flawless and beautiful pictures. Kristida is very creative, spots the right background and plays with details. We love that the pictures are very varied and reflect the mood of the day.

Cat & Nico
Kristida was a fantastic photographer - she really understood the type of photos we wanted (i.e. not too formal) and blended seamlessly into the day. She managed to capture so many aspects of the day, it felt like there must have been two of her! We were really pleased with the finished photos, they captured the joy and emotion of the day perfectly.

Ran & Ian
Kristida is highly talented and professional as photographer and warm and understanding as person. We enjoyed the whole process of working with her. In addition to be all reliable punctual and accommodating, she went out of her way to know us, understand us as a couple, listen to our stories and work with us to find out the style and ways that we are comfortable with. We enjoyed every single moment of the photography and she brought beautiful moments to impressively artistic and elegant photos.

Lazzat & Alan
I liked working with Kristida a lot, both the process and the outcome. Good worth for money, to have such a great memory in photos after years coming.

Gillian & Matt
Kristida was wonderful from the beginning. She met with us and showed us her beautiful portfolio which really captured a more candid but well composed and colourful style. She made lots of time to come visit the venue with us before had and understand our vision. On the day, she arrived early and stayed late to capture every moment of our day. The photos she delivered were beautiful and captured all the great moments of our day!

Larrisa & Jack
Kristida was already booked up the weekend of our wedding but she had a suitable colleague who was free and we were very happy with the service from both. Kristida did the editing and we received the pictures sooner than expected. We had heard from friends that wedding pics take forever and Kristidas assistant had said they would take 2 months in our case ...but they didn't! We were really pleased with the pictures & received lots of compliments from our friends! Can't wait to get a few printed.

Yara & Adam
Kristida is obviously a super talented photographer, knowing how to capture the right moments, how to reveal beauty in details and render emotions. Her pictures I can call the true work of art. I am extremely pleased with our wedding photoshoot and can confidently recommend Kristida's services to anyone's looking for high quality wedding photographs

Edita & Viktoras
Kristida has unique talent to feel the moment and to catch it. When she is taking pictures during the wedding, you can't even see her, because she is always somewhere where is the best view or action. And when you see her pictures you can feel that moment it's like back in time!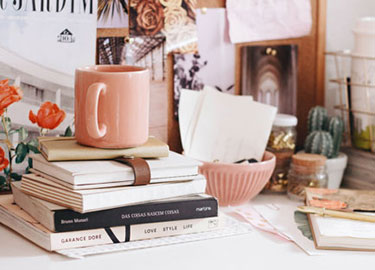 Your free account will also enable you to:

Easily manage and securely book your suppliers

Stay on top of wedding planning with our intuitive checklist

Keep an eye on spend with our budget tracker

Create and track your wedding guestlist

Plan your wedding on the go with our mobile app, downloadable via the App Store or Google Play
Thanks for your enquiry! You'll hear back shortly.
Couples interested in Kristida photography also sent enquiries to the suppliers below too. You can simply send the same enquiry to them in one click.
Big Day Productions
?

Big Day Productions provides Affordable, Professional Wedding Photogra...
Terry Li Photography
?

YPWP Top 10 2016 - 2019 London based fine art (digital & medium forma...
motiejus
?

My name is Motiejus and I'm destination wedding photographer wor...
Big Day Productions
?

Big Day Productions provides Affordable, Professional Wedding Photogra...
Terry Li Photography
?

YPWP Top 10 2016 - 2019 London based fine art (digital & medium forma...
motiejus
?

My name is Motiejus and I'm destination wedding photographer wor...
Are you sure?
If you don't ask, you'll never know...
Continue to chat
Leave
Is this supplier not for you?
Explore other suppliers.
Sign up to our free planning tools today to save suppliers